There has been a steady growth in new users and active wallets in the cryptocurrency market during 2021. More people than ever are beginning to look into the market, but how do they know which assets to invest in?
Is the bull run over, or will 2022 provide more of the same gains as 2021? Which tokens will benefit the most next year? Let's answer these questions below.
Methodology behind the rankings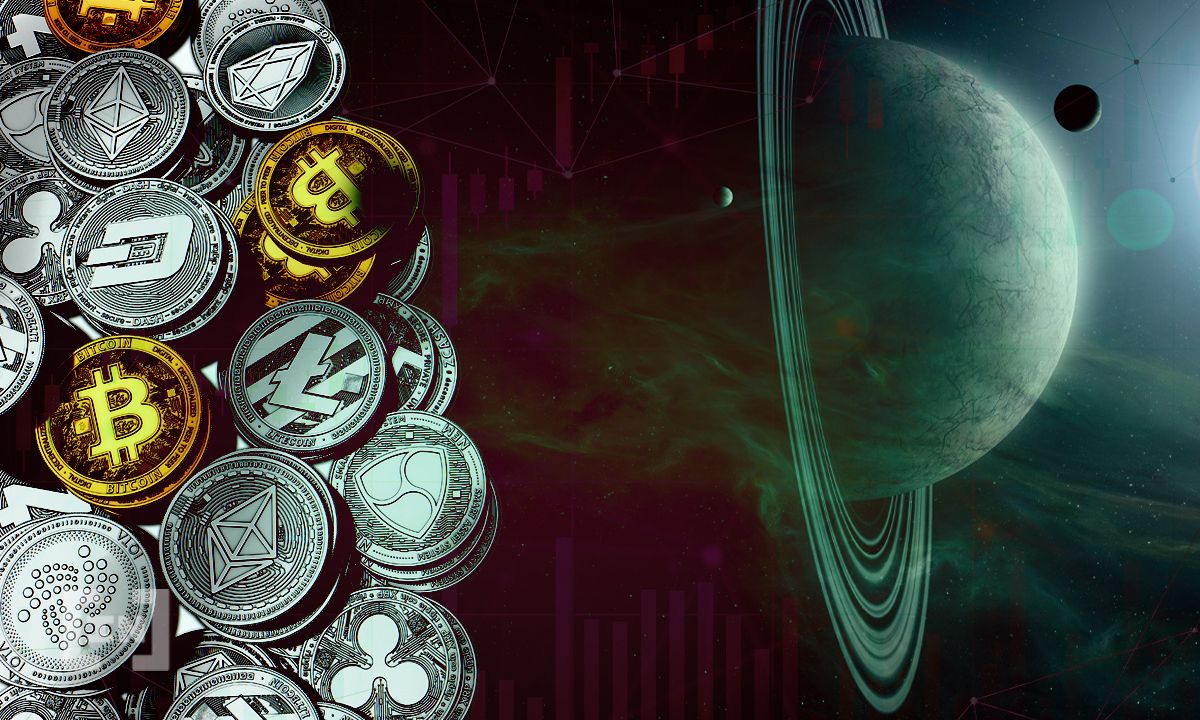 In order to determine the rankings for these coins, a methodology with three specific criteria will be used. This will be done in order to provide our basis and reasoning for these rankings.
The criteria for the methodology is as follows:
Market capitalization — The cryptocurrencies chosen will be picked inside the set of the top 100 cryptocurrencies when ranked by market capitalization. This is done to filter out lesser known projects that are not yet well established in the cryptocurrency industry.
Rate of increase in 2021 — Cryptocurrencies that have historically performed well often continue to do so in the future. Therefore, the cryptocurrencies chosen have had outstanding rates of increase when measuring from the beginning of the year.
Chart outlook and 2022 events — This is a more arbitrary criterion, since chart readings and the importance of events are somewhat subjective in nature. Therefore, this criterion should be seen as more of a personal opinion that is backed by arguments rather than as a stated fact.
10. Axie Infinity (AXS)
Price: $102.77
Market Cap: $6.28 Billion
Market Cap Rank: #27
AXS is the native token for the play-to-earn Non-Fungible Token (NFT) game called "Axie Infinity." The play-to-earn ecosystem has been one of the most interesting cryptocurrency developments in 2021, gaining significant traction in South-East Asia.
One of the games that benefitted the most from this increased interest is Axie infinity, which is approaching 3 million community members. Axie is a turn-based card game in which users fight 3v3 battles with other users using Pokemon-like creatures called "Axies."
The AXS token is required for governance protocols and in order to breed more axies. Its use case also benefited from the release of the Ronin decentralized exchange, which allows for AXS staking. 2022 will also bring numerous new developments, such as "Land Gameplay," "Battles v2," and the release of the alpha version of the game.
In the beginning of 2021, AXS was trading close to $0.50. It was subject to an exemplary increase during the year, and reached an all-time high price of $166.09 on Nov. 4. This amounted to a 33,118% increase measuring from the lows.
While the token has been falling since, there is considerable support just below the current price at $83.7 and $64.4, respectively. Either of these areas could help stem the tide on the ongoing drop.
9. Theta Network (THETA)
Price: $4.39
Market Cap: $4.4 Billion
Market Cap Rank: #40
Theta is a blockchain network that focuses mainly on the video streaming industry. It aims to completely decentralize video streaming, in order to improve earnings for streamers and ease the streaming process of users.
In order to achieve this, Theta utilizes a decentralized network that allows users to share computing resources with each other.
It has its own native token called THETA, which mainly deals with governance issues.
A very interesting development will take place on Feb. 1, during the launch of TDROP. This is a new token that rewards NFT liquidity mining and provides benefits to THETA validators.
In the beginning of the year, THETA was trading close to $1.76. The yearly increase was considerable, though significantly less than that of AXS.
THETA increased by 800% in a matter of 98 days, leading to a new all-time high price of $15.88 in Apr. However, the token has been falling since. Therefore, it has been down trending for the majority of the year.
Despite this drop, there is very strong support at $3.41, and area that could stop the bleeding and initiate future bounces.
8. THORChain (RUNE)
Price: $6.96
Market Cap: $1.78 Billion
Market Cap Rank: #70
THORChain is a decentralized liquidity protocol that allows users to exchange various cryptocurrency assets in a decentralized setting. In simpler terms, it serves as a bridge that allows swapping between different blockchains.
It is unique in the sense that protects from impermanent loss while simultaneously providing high yields.
The new mainnet for THORChain will release in the second quarter of 2022.
While RUNE did increase considerably in the beginning of the year, leading to a new all-time high of $21.29 on May 21, it has been falling since.
However, it has managed to hold on above the $4.80 horizontal support area, which has been in place since Mar.
7. Bitcoin (BTC)
Price: $48,670
Market Cap: $916 Billion
Market Cap Rank: #1
Bitcoin doesn't really need an introduction, since it is the first cryptocurrency, created in 2009 by Satoshi Nakamoto. It is a decentralized ledger that allows users to send funds to each other without the services of an intermediary.
The year 2021 has been characterized by considerable institutional investment in BTC, led by Michael Saylor and MicroStrategy. Therefore, if the same continues in 2022, BTC would likely continue its run as one of the most profitable assets in history.
BTC is considerably less volatile when compared to other currencies. Its price movement is somewhat dissimilar to the other that have been analyzed, since BTC reached a new all-time high on Nov. 10 instead of May. The all-time high amounted to an upward movement of 142% when measuring from the yearly open.
BTC is still holding on above the 0.618 Fib retracement support level at $44,200, and could soon create a higher low.
6. Stellar (XLM)
Price: $0.267
Market Cap: $6.83 Billion
Market Cap Rank: #26
Stellar (XLM) is a blockchain network that is used to store and transfer money. It was created in 2014, with the main goal being to provide financial services for regions in the world that are devoid of them.
Transaction fees in the network are negligible, being set at a fixed 0.00001 XLM. Therefore, due to its speed and low costs, it is extremely suitable for sending funds.
On Jan. 15, 2022, XLM holders will receive an airdrop of AQUA token.
The price movement for XLM does not look as bullish as that of the other coins analyzed. The token reached an all-time high of $0.56 on May 19, but has dropped since and is currently only 110% above its yearly open.
However, there is still very strong support at $0.22, an area that could initiate a reversal.
5. Elrond (EGLD)
Price: $297.75
Market Cap: $5.9 Billion
Market Cap Rank: #28
Elrond is a blockchain protocol that uses sharding in order to provide very fast transaction speeds. It is the first blockchain project that has implemented state, network, and transaction sharding. The network was announced in Aug. 2019, and was released in July of next year.
The Elrond protocol is an extremely advanced technology ecosystem that includes Internet of Things (IOT), decentralized finance and Fintech. Its smart contracts platform can execute 15,000 transactions per second at a cost of only $0.001.
Both the fourth phase of staking and on-chain governance will launch on the second quarter of 2022.
EGLD was subject to a nearly 1600% increase in 2021, leading to a new all-time high price of $544 on Nov 23. While it has fallen by 45% since, it is still trading above the previous all-time high region at $245. It is possible that this area will now act as support.
4. Solana (SOL)
Price: $185
Market Cap: $56.9 Billion
Market Cap Rank: #5
Solana is popular project that is mainly used to facilitate decentralized applications (dApp) creation. It uses both a proof-of-history- and a proof-of-stake consensus. Due to this hybrid consensus model, it has gained significant interest from both institutional and small time traders.
One of the goals of the project is to increase the scale in which decentralized finance is accessible, without compromising its security or decentralization. It aims to do this through its proof-of-history consensus.
There is also a Solana-based NFT market in several exchanges, most importantly FTX. This will allow its users to mint and trade NFTs which are built on the Solana blockchain.
SOL increased by 13,806% since the beginning of the year, leading to a new all-time high price of $259.9 on Nov. 4. From the coins we analyzed, this was the second-highest rate of increase, only trailing that of AXS.
While it has been falling since, and has even broken down from a descending resistance line, it has bounced at the $150 horizontal support area.
3. Binance Coin (BNB)
Price: $540
Market Cap: $93.1 Billion
Market Cap Rank: #3
Binance Coin (BNB) is the native token of one of the most popular cryptocurrency exchanges in the world, Binance.
Binance has evolved from just an exchange, to an entire network that includes: Binance Smart Chain, Binance Academy, and various research projects. The users of BNB are benefactors of lower fees when using the exchange.
The founder, Changpeng Zhao (CZ) is one of the most recognized cryptocurrency faces in the world, and has gained a celebrity status.
BNB increase rapidly in the first part of the year, reaching its all-time high of $691.8 on May 10. While it fell afterwards, it has regained the majority of its losses with its Oct–Nov increase.
Currently, it is trading inside a descending parallel channel, has bounced at the $525 support area and is only 32% below the all-time high price.
2. Cosmos (ATOM)
Price: $23.09
Market Cap: $5.22 Billion
Market Cap Rank: #34
Cosmos is also a relatively old project, whose whitepaper was first published in 2016. In simple terms, it can be described as an "Internet of blockchains," since it is a collection of blockchain networks.
Its goal is the creation of an inclusive network of other cryptocurrency networks that are entirely interoperable. This would allow for cheap and efficient transactions. Similarly to SOL, it aims to solve issues surrounding scalability and decentralization. In addition to this, it makes it easier to create dApps. The simplification of its infrastructure in order to make it easier to use is also an important goal for Cosmos.
The native token is ATOM, which is created through a proof-of-stake algorithm.
Interestingly, some tokens in the Cosmos ecosystem such as Terra (LUNA) have already surpassed ATOM in value when comparing their market capitalization values.
ATOM increased at a gradual rate for almost the entirety of the year. It reached its all-time high later than the majority of the coins analyzed, doing so on Sept. 20.
While it has been falling since, it has just reached the 0.618 Fib retracement support level at $21.87, a level which is likely to initiate a bounce. In addition to this, there is horizontal support at $18.50.
1. Ethereum (ETH)
Price: $4100
Market Cap: $486 Billion
Market Cap Rank: #2
Finally, in number one, we have Ethereum. ETH has been the second-highest cryptocurrency ranked by market capitalization for a considerable period of time.
It is a open-source blockchain system that focuses on smart contracts and dApps. Furthermore, it acts as a "host" for numerous other cryptocurrencies.
With the rise of NFTs, the interest in ETH has also increased, since it is the token that is mainly used in NFT marketplaces. In a way, Ethereum is on its way to becoming "the currency of internet." However, this increased interest created the issue of high gas fees, which albeit was mitigated by the London hard fork in Jul.
Despite these small issues, it seems likely that with the ongoing rise of NFTs and play-to-earn games, ETH could be on of the main benefactors of this growth.
ETH reached its all-time high on Nov. 10, the same day BTC did. The token has not decreased significantly in price since then, and seems to have validated the previous descending resistance line (green icon). Currently, it is only 19% below its all-time high.
For BeInCrypto's latest Bitcoin (BTC) analysis, click here
Honorable mention
Nano (XNO)
Price: $2.24
Market Cap: $298 Million
Market Cap Rank: #175
Having been in the market for a long time, Nano is well known, though its price may not reflect its long existence. The token is built as a "currency for everyone, without fees," which is its objective. Nano features zero fees, is not based on mining, and has instant payments.
Nano's speed is its unique selling point. The token uses a directed acyclic graph instead of a blockchain, which comes with its own advantages. It can apparently support up to 1,000 transactions per second.
Nano reached its all time high four years ago, which was a considerably higher $37.62. It has a long way to go before reclaiming those numbers. The team is hoping that an adherence to ISO standards and a rebranding to XNO may help boost its recovery.
2022 could be a strong year for crypto growth
The ten cryptocurrencies listed here are looking good as we head into 2022, which should see more exciting developments. You can never be entirely sure in the crypto market, but these assets are gaining the most traction.
As always, investors should pay close attention to what is happening in the market and with their assets of interest. Nothing is guaranteed in crypto, so you should never invest more than you can afford to lose. However, if on the lookout for specific assets, then the ones listed here might pique interest.
Disclaimer
All the information contained on our website is published in good faith and for general information purposes only. Any action the reader takes upon the information found on our website is strictly at their own risk.
At Learn, our priority is to provide high quality information. We take our time to identify, research and create educative content that is useful to our readers.
To maintain this standard and to continue creating awesome content, our partners might reward us with a commission for placements in our articles. However, these commissions don't affect our processes for creating unbiased, honest and helpful content.