Founded by Anatoly Yakovenko, Solana is a fast-growing network and ecosystem with the potential to compete with the likes of Ethereum. Since its launch in March 2020, it has only grown in value, though it is still early in the project's lifespan. Here, we take a look at a Solana price prediction for 2022.
We use token analysis and other factors to make an educated guess at where the price might go. But first, let's take a look at what Solana is.
What is Solana (SOL)?
Solana is a decentralized open-source blockchain project. Its primary focus lies in the creation of decentralized applications (DApps). Currently, the Solana network boasts more than 400 projects, which span the decentralized finance (DeFi), non-fungible token (NFT), and Web3 sectors.
Solana provides great scalability because it makes use of both a proof-of-stake (PoS) and proof-of-history (PoH) consensus mechanism. Due to this hybrid mechanism, it processes a block at very fast transaction speeds of 50,000 tps (transactions per second). In addition to this, it has transaction costs of less than $0.01.
The PoH consensus runs parallel to the PoS consensus. It is a sequence of computations that makes it possible to verify the time passed between two events by using cryptography. Due to its secure cryptographic function, the output cannot be predicted by the input. Rather, it has to be executed fully in order to arrive at the output.
It is possible to both create and trade non-fungible tokens (NFTs) in the Solana ecosystem at very low transaction fees. One such project was "The degenerate ape academy," which was launched in Aug. 2020 and sold 10,000 units in a matter of minutes.
The Solana network possesses more than 500 nodes. This makes it more decentralized when compared to other similar blockchains. However, there is a relatively high cost of between $3000–$40000 to become a validator node.
The network has seen considerable growth in 2021, since numerous well-known projects have boarded the platform, such as ChainLink (LINK), Terra (LUNA), and Serum (SRM).
Tokenomics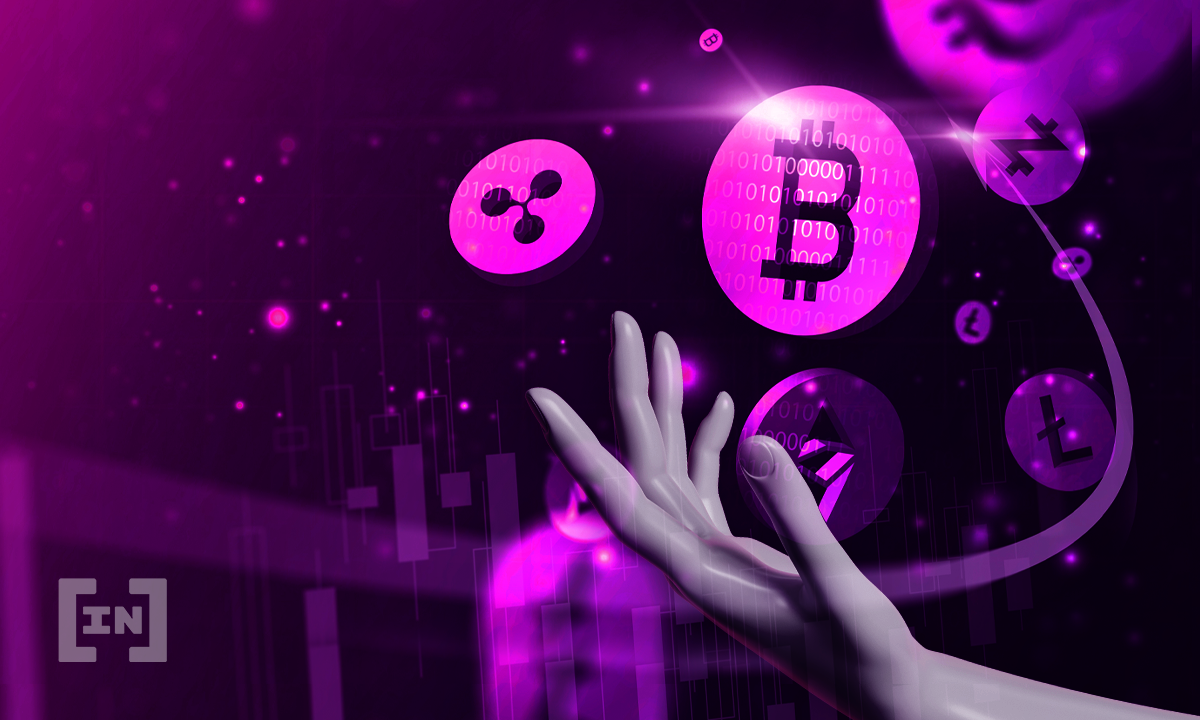 The native token for the Solana platform is SOL. It has a circulating supply of 309,418,731 tokens and a maximum supply of 489,000,000 SOL.
Holders can stake tokens to validate transactions, due to the use of PoS in the consensus mechanism. In addition to this, holders have governance rights, receive periodic rewards, and pay gas fees with SOL, giving it numerous use cases.
Solana (SOL) technical analysis
SOL's price has been falling since reaching an all-time high of $259 on Nov. 6. So far, it has decreased by 42.5%, culminating with a low of $144 on Jan. 5. This downward movement also caused a breakdown from an ascending support line that had previously been in place since Sept. 21.
The current low was made just above the 0.5 Fib retracement support level at $140. While it is possible that this level causes a bounce, there is stronger support at $110, created by both the 0.618 Fib retracement support level and a horizontal support area.
Therefore, it is possible that SOL will fall all the way down to $110 before reversing its bearish trend.
Solana price prediction 2022
The first upward movement for SOL transpired between Apr.–Aug. 2020. The token increased by 2,320% in 144 days. The second upward movement transpired between Dec. 2020–May 2021. The token increased by 5,950% in 146 days. This was the steepest increase so far.
The third and final upward movement transpired between Jul.–Nov. 2021. Led to the current all-time high of $267. While the token only increased by 1,060%, the move continued for 110 days.
The previous two increases ended after the RSI crossed below 70 (red icon). Therefore, it is possible that the third one has also come to an end, since the RSI crossed below 70 on Nov. 2021.
In this case, the price of Solana would continue correcting for the majority of 2022.
Why is Solana unique?
SOL differs from other platforms that specialize in dApp creation because it combines a proof-of-stake with a proof-of-history concept.
This gives it a great degree of scalability and very low transaction costs. The low transaction costs have been especially helpful in the NFT sector, since gas fees have consistently provided problems in the ETH blockchain.
Frequently asked questions
How much will Solana be worth in 2022?
Due to the fact that the price action shows a completed five-wave formation, it is possible that SOL has completed its upward movement and will continue correcting for the majority of 2022.
What is the future of Solana?
While there are several potential "Ethereum killers," the low transaction costs and a high degree of scalability for Solana makes it one of the most well-positioned platforms to eventually surpass and replace Ethereum.
Disclaimer
All the information contained on our website is published in good faith and for general information purposes only. Any action the reader takes upon the information found on our website is strictly at their own risk.
At Learn, our priority is to provide high quality information. We take our time to identify, research and create educative content that is useful to our readers.
To maintain this standard and to continue creating awesome content, our partners might reward us with a commission for placements in our articles. However, these commissions don't affect our processes for creating unbiased, honest and helpful content.