If you're looking for a place to start trading NFTs, Rarible is an excellent option. It offers an easy-to-use platform with a wide variety of tokens to choose from — every type imaginable available on Rarible.
With Rarible marketplace, users can create, buy, and sell NFTs without coding skills. Still unsure if Rarible is right for you? In this Rarible review, we'll look at how to use the platform and the basics of its token, so you can decide if it fits your needs.
Rarible features
| | |
| --- | --- |
| Name of the product | Rarible |
| Token type | ERC-20 |
| All-time high | $63.53 |
| All-time low | $0.3095 |
| Market capitalization | $61,713,029 |
| Circulation supply | 6,058,731.49 RARI |
| Payment method | Cryptocurrency |
| Website | https://rarible.com/ |
| Buyer Fees | 2.5% platform service fee |
| Blockchain | Ethereum |
| Currencies accepted for payment | MATIC, MANA, ETH, RARI |
| Total Supply | 25,000,000 |
What is Rarible?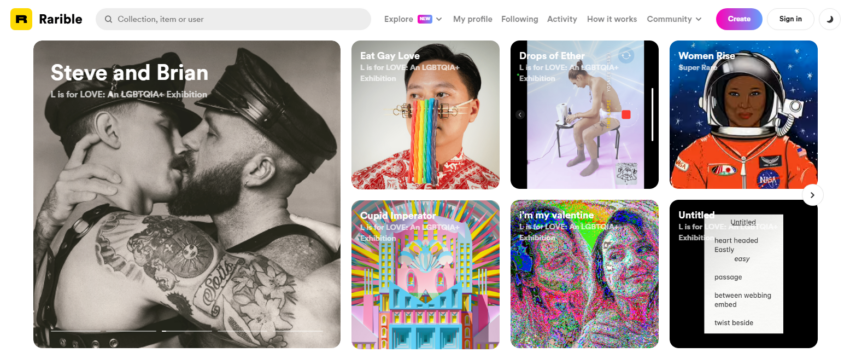 Rarible is an NFT marketplace that connects content creators and buyers of non-fungible tokens (NFTs) without requiring users to have any prior coding skills. The experts developed the marketplace on the Ethereum blockchain to ensure that transactions are safe and secure.
Rarible offers a diverse selection of NFTs in categories, including arts, music, domain names, etc. There are six investors in Rarible. However, Venrock, CoinFund, and 01 Advisors are the company's most recent investors, having raised $14 million in a Series A round on Jun 23, 2021.
Alexander Salnikov, Alexei Falin (CEO), and Ilya Komolkin created the Rarible team in 2019. The team unveiled the initial edition of the Rarible marketplace in May 2020, following months of hard effort. Since then, the site has developed considerably, hitting $150 million in revenues just 18 months after its formal launch. As a result, it has grown in popularity.
Rarible's headquarters is in Wilmington, Delaware, United States of America.
How does it work?
The platform's primary function is to serve as an NFT marketplace built on the Ethereum blockchain. Creators must first convert their work to an NFT using Rarible to sell their work. When a content creator uploads artwork, such as an image or audio file, the platform generates an NFT token to represent it.
Rarible currently supports a variety of blockchain technologies, including the Binance Smart Chain. When a buyer acquires content, the platform sends NFT to the buyer's digital wallet and records the transaction on the Ethereum blockchain. The RARI native token governs the platform, which enables Rarible users to have a say in how the platform develops.
What currencies can you use on Rarible?
Although many other prominent cryptocurrencies are in use today, Rarible employs the RARI token and exclusively supports Ethereum blockchain tokens such as Matic, MANA, and XTZ (Tezos).
Features of Rarible
Beginner-friendly and the entire process is straightforward.
RARI holders run the platform in an autonomous environment. They are in charge of voting on suggestions for governance. Its long-term goal is to become a completely decentralized autonomous organization (DAO).
The platform addresses the limitations of the intellectual property market, such as paperwork constraints and difficult licensing procedures. The platform provides a (simple) alternative that everyone can use.
A zero-barrier environment allows users to engage directly without limitations or restrictions. No one needs to be concerned about their safety because the platform does everything in a very safe and secure setting.
Rarible has grown in popularity as a platform for trading NFTs. However, it does have some disadvantages. To better understand the benefits and drawbacks of using this marketplace, we'll examine its strengths and places for improvement to offer users a greater sense of value when buying or selling their NFTs.
Advantages of Rarible
Rarible has a lazy minting feature that lets users create NFTs without paying any upfront gas fees.
This marketplace is simple to use and requires no coding knowledge.
The platform rewards RARI tokens to NFT sellers and buyers on the network.
RARI tokens holders can vote on proposals that affect the platform.
It's open-source and free to use, but it's also entirely safe from outside attacks.
Users can pay using their credit card, debit card, or Google Pay on Rarible.
Disadvantages of Rarible
RARI does not support APIs or IPFS storage, nor does it have an official roadmap or whitepaper.
This service charges a 2.5% fee to both the seller and the buyer.
Supported wallets
Rarible does not support a huge variety of wallets. However, the first on the list is MetaMask. Other wallets include Coinbase, imToken, and TokenPocket.
NFTs supported by Rarible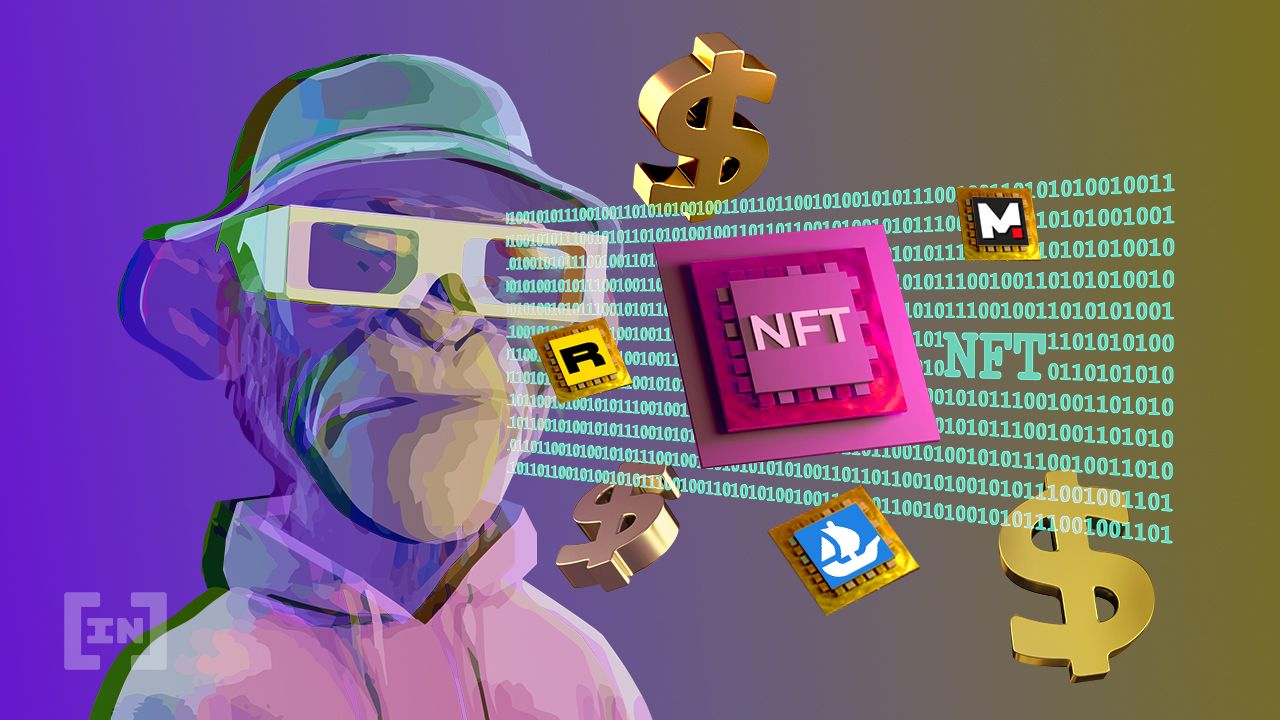 This marketplace supports numerous NFTs, which is a huge advantage. It's impossible to tell how many NFTs Rarible hosts, unlike OpenSea and other similar NFT platforms.
The Rarible marketplace is the ideal place to go if you want to find NFTs that you won't come across anywhere else.
Digital Art: NFTs have had a positive impact on digital art. "Everyday: The First 5000 Days" by Beeple sold for $69 million in 2021, making it one of the most expensive digital art pieces ever sold. There is a lot of potential value when digital art is scarce, and users can confirm the ownership.
Games: NFTs are available for purchase for gamers who want to deepen their immersion in their favorite games. Using these NFTs players can enhance their gaming experience.
Memes: Using memes is a considerable part of the culture, and even NFTs have jumped on board the meme bandwagon. NFTs based on memes, such as Nyan Cat, have gained a lot of traction among collectors.
Music: Rarible allows you to upload your music and make collectible copies of it that you'll likely appreciate in the future. Additionally, it gives artists a new option to market their music and allows fans to collect and own their favorite albums and tracks.
Metaverse: Rarible users can purchase tokens to symbolize their ownership of virtual space in the Metaverse. Additionally, users can utilize metaverse to transfer digital assets between blockchains, making it a powerful asset management tool.
How to use
To sign up for Rarible, you must first create a wallet, then purchase ETH. As a result, you'll be able to pay transaction fees associated with NFTs. The instructions below will demonstrate how to accomplish this:
Step 1. Link your MetaMask wallet
To begin, you'll need to connect MetaMask to Rarible, although you can use whichever wallet you choose.
To do so, navigate to Rarible and select the "create an account" button. Then, sign in using your preferred wallet. After accepting the terms of service of Rarible, click the "Proceed" button. Upon connecting the wallet, we're ready to move on to the following stage.
Step 2. Buying NFTs
After connecting your wallet to the Rarible wallet, click "Buy now" to purchase a specific token or to bid on one that is up for auction. You'll need to complete the transaction and all your data will be synced to your MetaMask wallet.
You'll notice a notification in your MetaMask wallet with the final price (including the service fee). When you complete the purchase in your associated wallet, you will receive a message congratulating you on acquiring an NFT.
Step 3. Selling NFTs
You can sell collectibles on Rarible if you already have them. Click "My account" after connecting Rarible to your wallet to see your NFTs. Click the "put on sale" option to start selling the collectible.
After entering the price in ETH or another token, select the "next step" button. You must verify your token and sign the transaction to complete the transaction on MetaMask.
There you have it! You're all set to sell on Rarible!
Step 4. Bidding for an NFT
Rarible enables you to bid on NFTs if you wish to purchase them at a specific price. By clicking the "bid" button, you can enter the quantity and your bid for the item. Click the "submit a bid" button to advance to the next level.
Following that, you will go through three stages on your MetaMask wallet, you will have to pay Ethereum gas fee for these.
Once that process is complete, you will have ETH converted to WETH (Wrapped Ether). Thereafter, you would have completed the process of creating your bid.
Minting NFTs on Rarible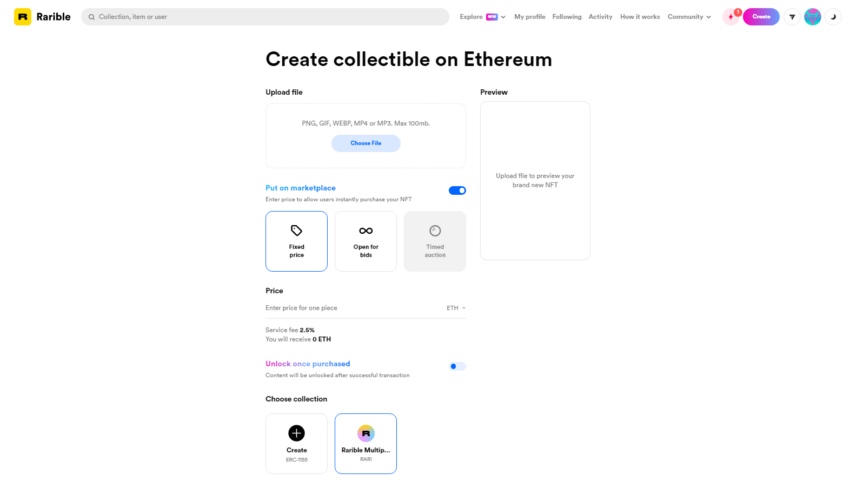 Click the "create" button on the Rarible platform.
Select "many" or "single" tokens from there. It will prompt you to upload a file containing your work. If you choose to produce several tokens, you must indicate the desired amount of tokens.
Following that, decide how you will sell your NFT. You can set a fixed price, conduct a timed auction, or leave it up to various bids.
Include the price at which you want to sell your item, as well as the item's name and description. You can set a royalty percentage of up to 50% on the sale of your artwork. This way, you'll be compensated each time your artwork gets sold.
After uploading your artwork and entering all necessary information, click "create item" to begin minting. Following its completion, you'll need to pay any applicable fees and approve the transaction.
Once the token gets minted, the platform lists it for sale on the Rarible marketplace. The funds are immediately transferred to your cryptocurrency wallet when a transaction is confirmed, and the sale gets completed.
The verdict
The NFT world is an exciting place to be in right now, but it can also seem daunting. Fortunately, there are platforms like Rarible that make buying and selling NFTs easier than ever before. You'll find everything you need on their site, from artwork to collectibles. The best part is you won't require any coding skills.
If you're interested in taking advantage of this craze, make sure you consider Rarible's features and compare them with other marketplaces and choose what works best for you. It's essential not to overlook the cost factor too — if these new NFTs turn out to be as valuable as we hope they will, then every penny saved could lead to millions down the road. And while some may argue that investing in digital art is a gamble, it's worth considering. Does this sound like the right platform for your needs? You decide!
Frequently asked questions
Is Rarible a good Platform?
Can I make money on Rarible?
Which is better: OpenSea or Rarible?
Disclaimer
In line with the Trust Project guidelines, the educational content on this website is offered in good faith and for general information purposes only. BeInCrypto prioritizes providing high-quality information, taking the time to research and create informative content for readers. While partners may reward the company with commissions for placements in articles, these commissions do not influence the unbiased, honest, and helpful content creation process. Any action taken by the reader based on this information is strictly at their own risk.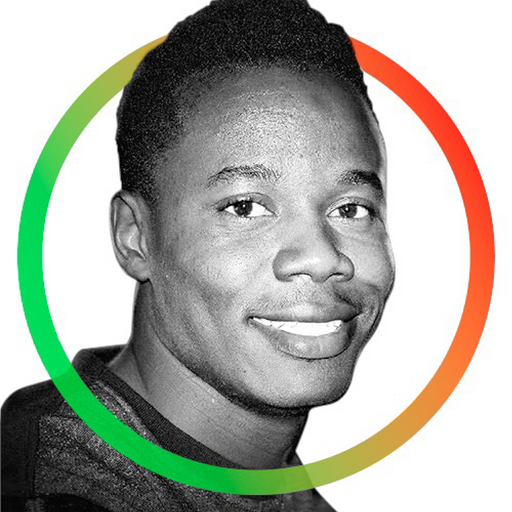 Chris Adede is a versatile professional with five years of experience in content creation, IT, and project management. He has expertise in cryptocurrencies, fintech, and...
Chris Adede is a versatile professional with five years of experience in content creation, IT, and project management. He has expertise in cryptocurrencies, fintech, and...
READ FULL BIO
Sponsored Sponsored