Bitcoin is a great store of value. But where can you spend it? Introducing bitcoin ATMs; physical bridges from traditional finance (TradFi) to web3. If you're looking for a safe option offering low fees and privacy guarantees, check out our list of the top options on the market today.
What are bitcoin ATMs?
Bitcoin ATMs are just like traditional ATM kiosks — except they use cryptocurrencies. With one, you can withdraw cash or buy and sell crypto. In some cases, you can even send crypto. They differ from traditional ATMs in that they are not linked to a bank account.
These ATMs withdraw from crypto wallets, crypto debit or credit cards, and accounts connected to exchanges. To use one, typically, you enter the wallet address or scan a QR code, the amount to withdraw, and you receive cash. The ATM debits the crypto from your account and gives you cash in your native currency (e.g., USD, GBP, EURO).

There are currently 69,000 crypto ATMs in the U.S., with that figure ever-growing. Effectually, traditional finance has become aware of bitcoin's utility. Thanks to these ATMs, simple things like buying groceries with crypto and instantly withdrawing cash from your crypto balance are possible. They are even useful in times of crisis, for example, in helping supply refugees with cash — functionalities that can potentially save and certainly impact lives.
What are the best bitcoin ATMs?
Shitcoins.club ATM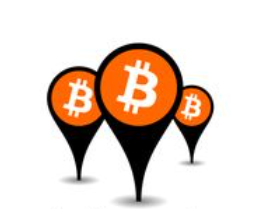 shitcoins.club
Availability
Europe and Peru
Fees
Varies, but typically 3%-4%,
Shitcoins.club is one of the world's most private bitcoin ATMs. KYC is only required when required by law. They organize special discount events during which fees are reduced to 0% or an extra +2% is applied to exchanges. Shitcoins.club ATMs can be found in nearly 200 locations across Europe and Peru, with plans to expand.
Pros
Low fees
Minimal to no KYC
Cons
Only available in Europe and Peru
Fees vary by country. While some fees are as low as 0% or even offer additional value, the average fee is between 3% and 4%. It means that if the fee for buying is 0% in one country, the fee for selling may be around 7% in another, and these values may eventually swap places. Shitcoins.club also offers six cryptos. BTC, ETH, LTC, USDT, TRX and DASH, each with their own buy and sell rates.
Coinstar Bitcoin Machines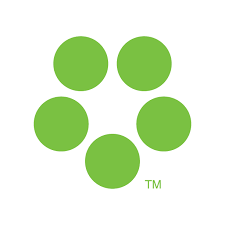 Coinstar
Coinstar has over 20,000 coin collection machines that can now accept bitcoin purchases. The service is available in over 9,500 locations across 49 states, allowing users to buy bitcoin safely and securely from the convenience of their local grocery store. Coinstar enables Coinme to reach a large customer base and provide crypto at the local level through select kiosks.
Pros
Available in grocery stores
Fees are low to intermediate compared to competitors
Cons
Coin kiosk only accepts bills for crypto
Only available in the U.S.
Coinstar charges a 4% transaction fee and a cash exchange fee of up to 11% for each cryptocurrency purchase. Fees may differ depending on location. BTC, LINK, DOGE, ETH, LTC, MATIC, XLM, and USDC can also be purchased at Coinstar kiosks.
Coin Cloud Bitcoin ATM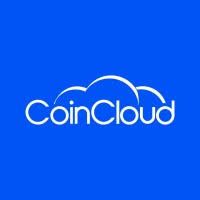 Coin Cloud
Availability
U.S. and Brazil
Coin Cloud was founded in Las Vegas, Nevada in 2014. The bitcoin ATM company has over 5,000 locations across the country, including 47 states and Brazil. Although Coin Cloud is only available in the United States and Brazil, it supports 40 languages.
Pros
Multiple cryptos available
All machines buy and sell crypto
Cons
Only available in U.S. and Brazil
Since all Coin Cloud machines are two-way, you can buy and sell cryptocurrency using fiat currency. In addition to over 20 other well-known digital currencies, Coin Cloud also offers bitcoin, bitcoin cash, litecoin, and ethereum. ATMs, a personalized non-custodial wallet app, easy online shopping, and white-glove private client services are just a few of the services offered by Coin Cloud. The amount you want to buy or sell will determine how much information Coin Cloud ATMs need. For larger transactions, you'll need a mobile phone number, a driver's license, or another form of photo ID, and the machine will take your picture.
Just Cash ATM

Just Cash
Just Cash has been in business in Florida since 2015. The organization allows you to buy bitcoin from traditional ATM machines. Just Cash makes use of the existing ATM network to bring cryptocurrency and payments to the general public.
Pros
No KYC
Uses existing ATMs and payments processes
Uses paper wallets
Cons
Fee structure is not clear
Only in the U.S.
Beyond the user's debit card and PIN, there are no additional requirements for verification at the ATM. Customers can access cardless ATM networks by using Just Cash. Once your purchase is complete, you will receive a transaction receipt along with a paper wallet that contains the public and private keys used to store the value of your bitcoin purchase.
LibertyX ATM

LibertyX
In 2013, LibertyX unveiled its first bitcoin ATM. Through LibertyX, you can instantly purchase bitcoin from CVS, Walgreens, Rite Aid, or Costco using the same dependable and secure ATM you use to withdraw cash. No wire transfer or ACH transaction needs to be made, nor is it necessary to link your bank account. All you need is your debit card and the app.
Pros
Available in notable retail stores
Mobile app
Cons
Only available in U.S.
Tiered KYC for higher purchasing limits
LibertyX is designed to be non-custodial. It works with all bitcoin wallets, including mobile, desktop, and hardware wallets. Simply enter your address into the LibertyX app. You can buy bitcoin with your debit card at an ATM and visit over 30,000 locations to complete the transaction with your debit card or cash at select stores.
RockitCoin

RockitCoin
Availability
U.S. and Puerto Rico
Crypto
BTC, BCH, LTC, ETH
Fees
Spread fee + flat fee ($1-$2)
RockitCoin is headquartered in Chicago and operates over 1,500 Bitcoin ATMs in cities and towns across the United States. Aside from ATMs, the company also provides other services. A mobile wallet and an online exchange are two examples. You can also host a RockitCoin ATM in your local community to earn some extra income.
Pros
Minimal KYC
24/7 availability
High withdrawal limits
Cons
Only in U.S. and Puerto Rico
RockItCoin only asks for a phone number rather than requesting proof of identification from each customer in the form of a government-issued ID. Users can also buy, sell, transfer, trade, and store a wide variety of cryptocurrencies using the RockItCoin mobile app. The RockItCoin app gives you complete control over your coins as a digital wallet. You will be the only one to receive the private key when setting up the wallet.
Pelicoin ATM

Pelicoin
Availability
Southern U.S.
The Gulf South is home to the Pelicoin network of cryptocurrency ATMs. Currently, they have machines spread across Texas, Louisiana, Mississippi, Alabama, and Alabama. Their ATMs are installed in shops that are open late or round-the-clock. You can get your bitcoins from the Pelicoin ATM either directly in your wallet or through a paper wallet.
Pros
Uses paper wallets
Pays bitcoin ATM fees for you
Cons
Limited locations, even in the U.S.
Unclear fee structure
You may only need your phone and the cash you used to make the purchase when using Pelicoin ATMs. Depending on how much bitcoin you want to buy, a driver's license might be required. Additionally, Pelicoin covers your fees at the bitcoin ATM. At their ATMs, you can buy LTC, BTC, and ETH. You can use a QR code, a wallet, or a paper wallet to receive crypto.
The best bitcoin ATMs do offer low fees and privacy
Bitcoin ATMs are infamous for notoriously high transaction fees and AML KYC requirements. Most companies that support these services must adhere to strict regulations to be able to operate in multiple locations.
Accordingly, as these companies become more successful, operating costs increase. Retailers must pay for mining fees, antennas, armored trucks, and store rent. While this initially increased the cost passed onto customers, as time has moved on, services have become cheaper and more competitive. Many crypto ATM machines now have low fees and do not sacrifice privacy. You can have both!
Frequently asked questions
What are crypto ATM fees?
How do crypto ATMs execute transactions?
Which bitcoin ATMs have the lowest fees?
Do bitcoin ATMs charge a fee?
How much does a bitcoin ATM charge for $100?
What are the best bitcoin ATMs?
Who has the most bitcoin ATMs?
What are the bitcoin ATM companies?
Disclaimer
In line with the Trust Project guidelines, the educational content on this website is offered in good faith and for general information purposes only. BeInCrypto prioritizes providing high-quality information, taking the time to research and create informative content for readers. While partners may reward the company with commissions for placements in articles, these commissions do not influence the unbiased, honest, and helpful content creation process. Any action taken by the reader based on this information is strictly at their own risk.