A Bitcoin debit card is pretty much the same as any run-of-the-mill debit card you typically use in your local drug or grocery store. The only difference being, instead of loading it with a fiat such as the USD or EUR, you load it with BTC using a Bitcoin wallet.
The card converts the BTC in your wallet into a supported fiat every time you swipe it to make payments.
The main benefit of a Bitcoin debit card is that it enables you to spend from your Bitcoin stash anywhere that accepts conventional debit cards — be it online or at a brick-and-mortar shop. Of course, some limitations could be there depending on where you live and the card you use — more on that later.
How to Choose the Best Bitcoin Debit Card
Before we proceed any further, the moniker "best crypto debit card" would perhaps be better in the context of this article considering that most of the best Bitcoin cards in use today also support many of the major altcoins such as Ethereum, Litecoin, and others.
Now, coming to the key things you should always keep in mind while choosing a cryptocurrency debit card, there are several considerations to make, including:
Ease-of-Use: Try and find out how easy it is to use various features and functionality including virtual or physical card use, options, linked exchange accounts, spending limits, and customer support etc.
Reasonable Fees: The lower, the better (duh!) Also, make sure that the fee structure is simple and transparent.
Jurisdiction: Due to the lack of any coherent global regulatory framework to guide the cryptocurrency industry, it is possible that the card you choose will not be accepted in certain jurisdictions. You might want to take that into account to avoid future inconveniences.
Security and Reliability: Things to look out for on the security front includes site encryption, two-factor authentication (2FA), instant SMS/email notifications, among others
Extra Features: Besides the core functionality, it will be worthwhile to find out what additional features are there in your would-be cryptocurrency debit card. Compatibility with a diverse range of altcoins, payments and remittance services, banking services, cash withdrawals, forex-related services, etc. are a few of the additional features/services to look out for.
Added Benefits: Wouldn't it be great if you could pick up a few extra perks along the way such as discounts, referral programs, crypto back schemes, and so on?
Let's take a look at 5 of the Best Cryptocurrency Debit Cards in 2023:
#1 Fluid Finance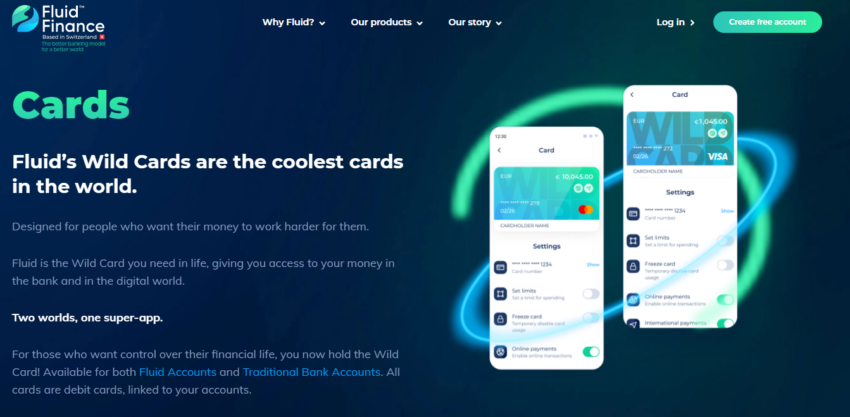 Fluid Finance is a Switzerland-based global "super app" that wants to revolutionize how the common person approaches banking. It integrates a large variety of banking services, and these services include a traditional bank account, cards, oracle price pools, NFTs and merchandise, and much more.
Fluid's card is usable in a large number of countries across the world, except in some countries where crypto is restricted. Global transfers for Fluid accounts are instant and, more importantly, free. Even more impressive is the fact that the accounts are completely insured and have a 4% target interest. Fluid allows users to take part in the referral program, giving them a chance to win a Fluid card topped up with $10,000 that they can spend anywhere.
All that you need to get a Fluid Card is a quick ID check, after which you'll receive a physical or virtual card, depending on which you'd like. You can use it for payments anywhere in the Mastercard network. Those in the EU, EEA, and GB areas will get a traditional bank account with fully equipped debit cards for multiple currencies.
Some highlights of Fluid cards are:
Available globally
Target interest rate of 4%
Both physical and virtual cards
Fluid accounts are 100% insured
Offers multiple banking services
#2 Wirex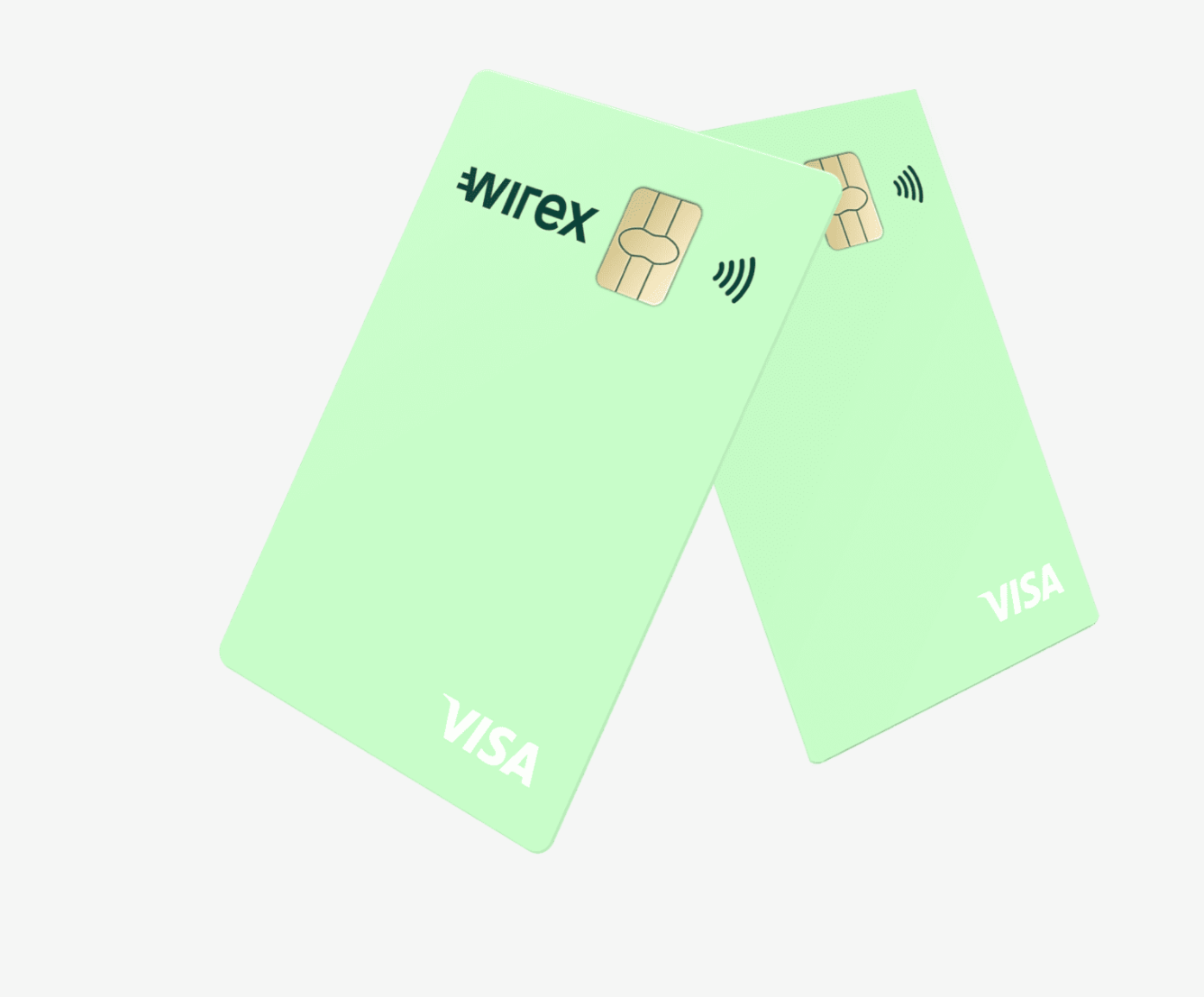 Previously called E-Coin, Wirex is currently one of the most popular cryptocurrency debit cards in terms of both user-base and transaction volume.
Wirex offers a Chip & Pin Visa debit card that you can load using the Wirex app. You can also link the card with your debit and credit cards in addition to storing cryptocurrencies. Besides real-time crypto-to-fiat conversions, in-store purchases, and ATM withdrawals, you can also use the Wirex Visa Card to transfer funds for relatively low fees.
If you're not much into plastic cards, Wirex also offers a virtual card. Both types support multiple cryptocurrencies and three major fiats including the USD, GBP, and EUR.
Wirex cards are currently available to Wirex account holders in EEA countries, although the company says it plans on adding North America and parts of Asia into the mix soon.
Coins supported: BTC, DAI, ETH, LTC, XLM, XRP, WAVES, and many more
Fiat supported: EUR, GBP, CAD, CZK, HUF, PLN, RON, HRK, USD
ATM fee: Free
Card issuance fee: Free
As you can see, transaction fees are lower compared to Coinbase. Furthermore, users are entitled to score up to 8% in crypto back offers, and 1000 WXT for each referral.
#3 Bitpay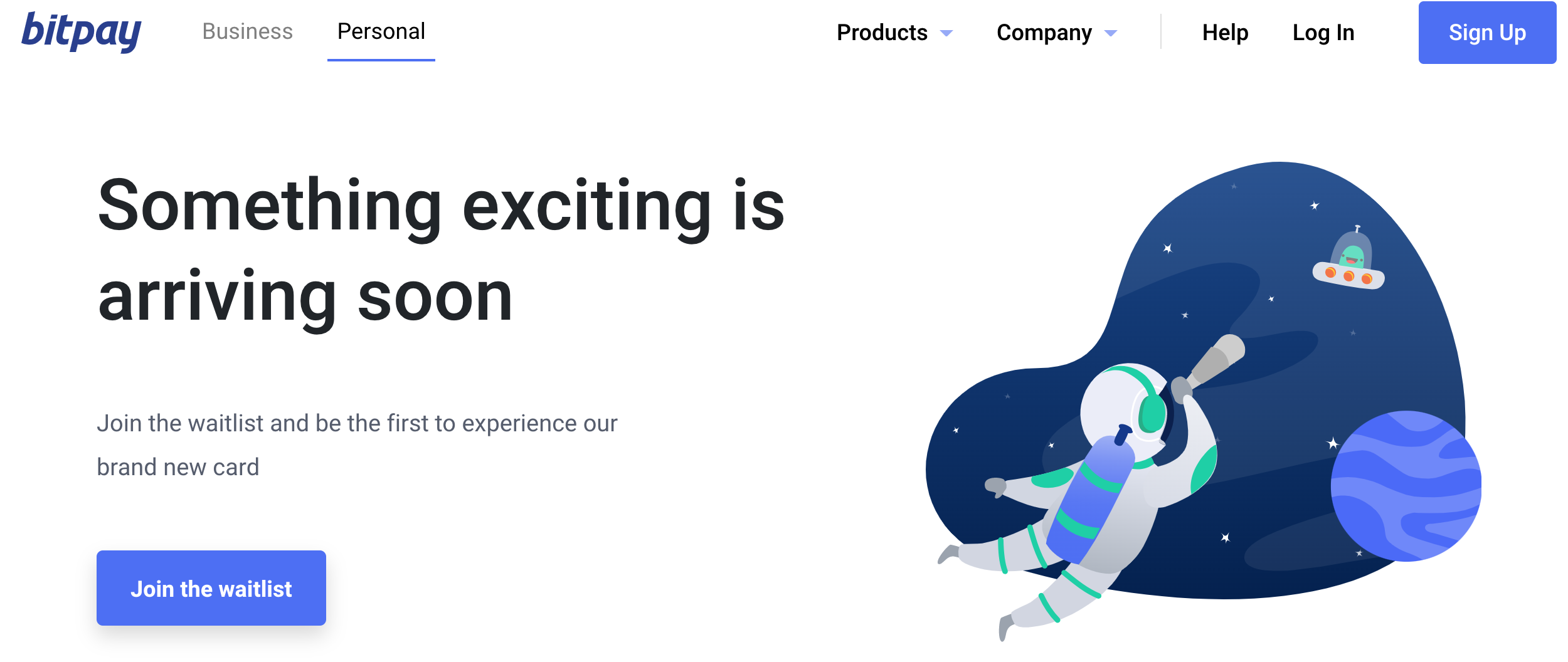 If you're a US citizen turned off by the unavailability of two of the most trusted cryptocurrency debit cards — Coinbase Card and Wirex — in your country, then Bitpay is probably one alternative that could end your search.
It's available across all 50 states and is issued by Metropolitan Commercial Bank. You can order the BitPay Bitcoin debit card online for a one-time order fee of $9.95.
The BitPay Card can be used at any location that supports Visa debit and credit cards. Similarly, you can use it for withdrawing funds at any ATM compatible with Visa withdrawals.
However, note that you can not use the card in Brazil, Colombia, Romania, Cuba, Cameron, and any other country sanctioned by the US Office of Foreign Asset Control (OFAC).
The card comes with a maximum balance of $25,000 with a daily loading and spending limit of $10,000. Transaction fees are reasonable.
Coins supported: BTC, ETH, DOGE, SHIB, LTC, and more
Fiats supported: USD
ATM fee: $2.00
Dormancy fee: $5 per month if you don't use the card for 90 days straight
Currency conversion fee outside the U.S.: 3%
Here's the official fee chart for Bitpay Card.
#4 Cryptopay Prepaid Card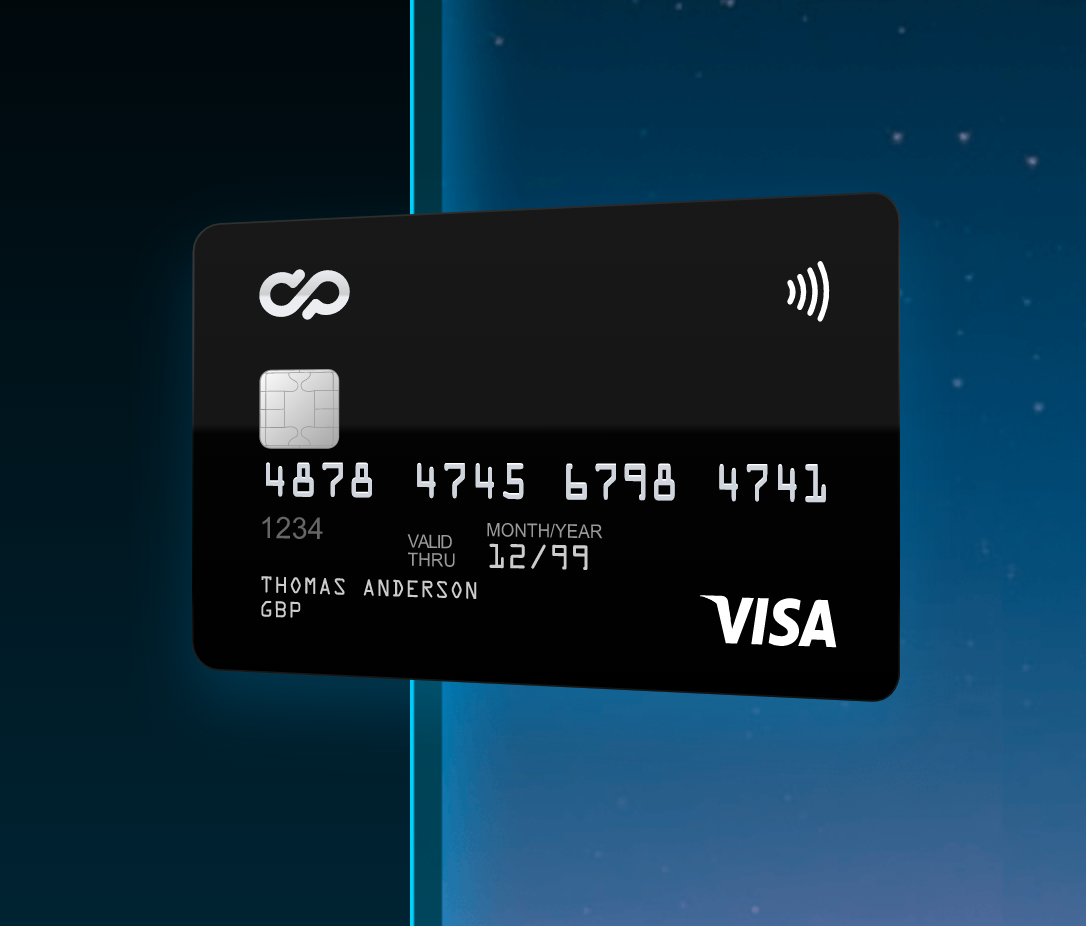 Cryptopay is another established platform offering cryptocurrency wallet and payment services. The company also has a cryptocurrency debit card that can be linked directly to its wallet service.
The chip & pin Cryptopay Card is currently available only to the citizens of the Russian Federation. However, European citizens can order a virtual variant of the card that they can use for online shopping.
The chip & pin card costs roughly $15 and can be shipped to pretty much anywhere in the world. It is accepted anywhere that also accepts other major debit and credit cards. Transactions fees are reasonable, but not by far the lowest.
The card is protected by the 3D Secure safety protocol, among other security features.
Coins supported: All leading cryptocurrencies including BTC, ETCH, LTC, and XRP
Fiats supported: USD, RUB, and EUR
Monthly maintenance fee: $1
ATM withdrawal fee: 2.5%
Click here for the updated full price list.
#5 Nuri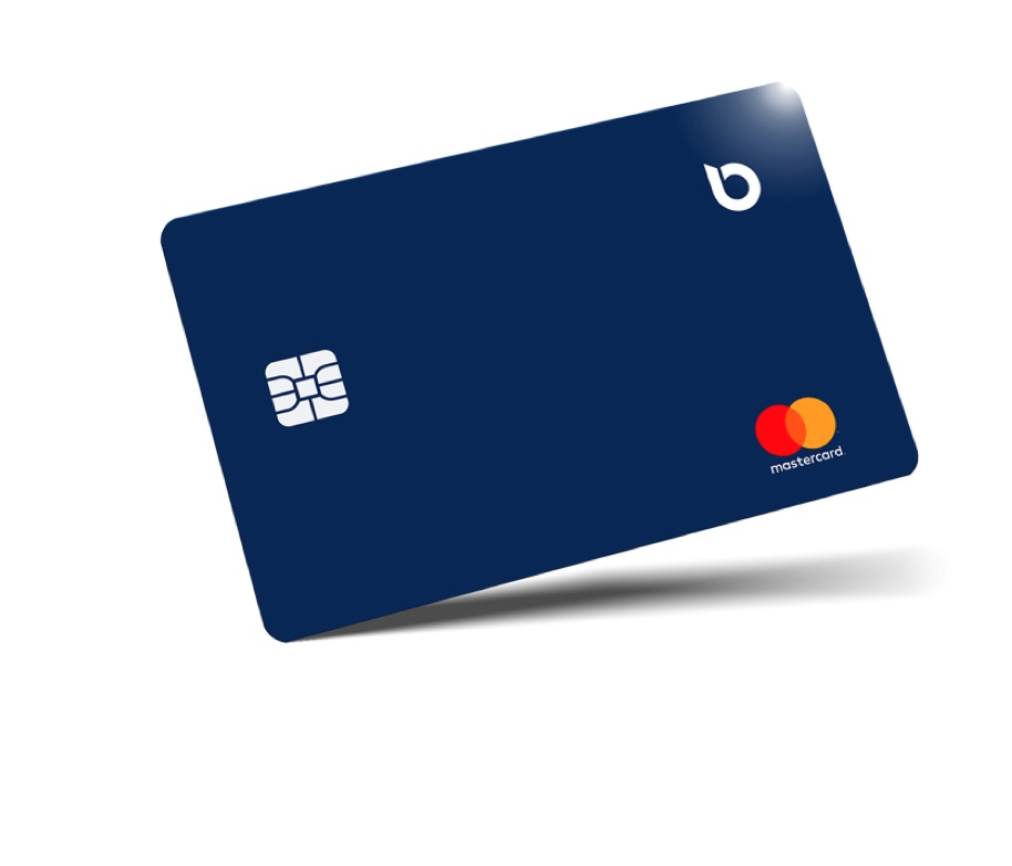 "A debit card for the blockchain era."
That's how Nuri describes its Bitcoin debit card, currently available in the EEA region. The card was rolled out as part of a strategic partnership with Germany-based Solaris Bank and it meets all regulatory compliance to maintain trust under the German Deposit Guarantee Scheme.
The card enables users to buy and sell cryptocurrencies along with SEPA transfers. Nuri charges a 1% trading fee on the grounds that it has to sell the BTC in your wallet for Euros every time you make a payment or withdraw funds from an ATM.
While Nuri doesn't charge anything on ATM withdrawals, some ATMs might have their own fees. There is no card issuance fee and the other fees/charges are relatively low.
On the security front, Nuri offers 3D Secure in addition to other standard features such as 2FA and site encryption.
Coins supported: BTC
Fiats supported: EUR
Trading fee: 1%
Card order fee: Free
Card re-order fee: €9.5
The daily limit on online payments: €1,500 (upgradable to €5,000)
The daily limit on offline payments: €1,500 (upgradable to €3,000)
Bitcoin Debit Cards Can Be Rewarding
Bitcoin debit cards will only become more prevalent as the crypto market gains more adoption. There are many positive signs indicating that this might happen, including regulation that permits a wider use of crypto in the economy.
Bitcoin debit cards can also have attractive incentives that make using crypto for payment more feasible. Whether it's crypto back or interest rates, crypto holders may want to consider crypto debit cards to earn a little extra.
Stay tuned as BeInCrypto prepares more of these "top Bitcoin debit cards" lists in the weeks to come — the list will be more focused on non-European and non-US countries the next time around.
Frequently Asked Questions
Are crypto debit cards safe?
How do I open a crypto debit card?
Disclaimer
In line with the Trust Project guidelines, the educational content on this website is offered in good faith and for general information purposes only. BeInCrypto prioritizes providing high-quality information, taking the time to research and create informative content for readers. While partners may reward the company with commissions for placements in articles, these commissions do not influence the unbiased, honest, and helpful content creation process. Any action taken by the reader based on this information is strictly at their own risk.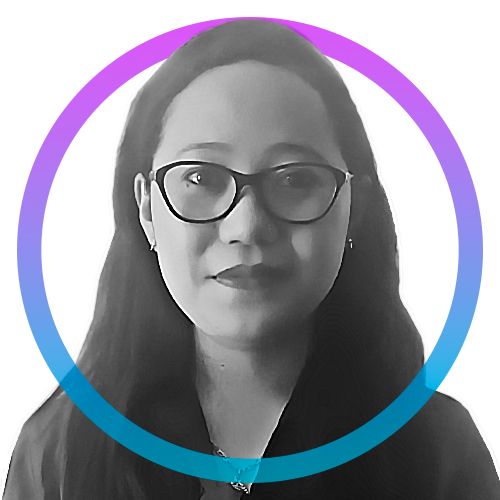 Shilpa is a freelance tech writer and journalist who is deeply passionate about artificial intelligence and pro-freedom technologies such as distributed ledgers and...
Shilpa is a freelance tech writer and journalist who is deeply passionate about artificial intelligence and pro-freedom technologies such as distributed ledgers and...
READ FULL BIO
Sponsored Sponsored