The blockchain software engineering firm ConsenSys, announced this week that it is launching an institutional-grade Ethereum staking-as-a-service platform. The demand for staking applications ahead of the long-awaited ETH 2.0 launch is heating up, and more are likely to follow.
ConsenSys, which has recently
launched compliance services for the DeFi
industry, provides enterprise-level blockchain tracing and analysis primarily for Ethereum based systems. On Tuesday this week, the firm announced that it was joining forces with six partners to embark on a
Codefi Staking Pilot Program
.
ConsenSys Codefi
is the company's DeFi based blockchain operating system that has been developed to optimize business processes and digitize financial instruments.
Revving Up For Ethereum Staking
The switch from the energy-intensive
proof-of-work
consensus to a
more efficient proof-of-stake
protocol has been long awaited for 'Ethereans.' The transition will completely alter the economics of Ethereum as anyone with 32 ETH will be able to stake them to become a validator. A minimum of 16,384 validators staking 524,288 ETH are required for the new Ethereum 2.0 blockchain to launch. A balance must be maintained for continued network health; if the incentive to stake is too low, the network will not get the minimum amount of validators needed to keep multiple shards going. If the incentive is too high, however, the network is overpaying for
security
and inflating at a rate that is detrimental to the economics of the system as a whole.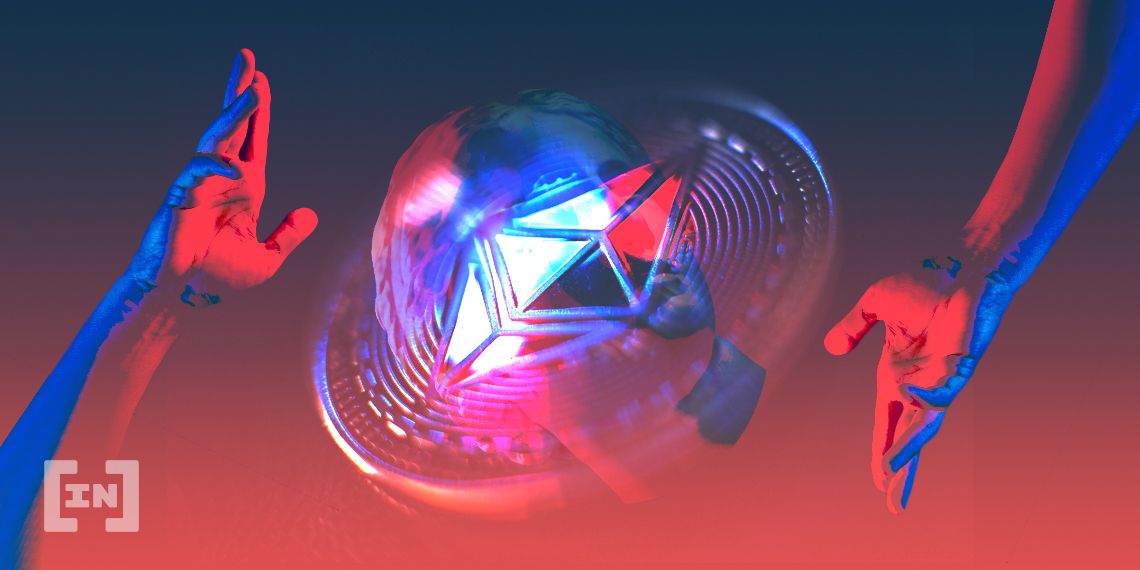 ConsenSys clearly wants to get ahead of the game, especially in the institutional arena where it operates. This week the firm revealed its first batch of pilot program participants, who will provide feedback and feature requests. This will assist with the design and development of the Codefi Staking API ahead of the
Ethereum 2.0 launch
. The staking API is built on trusted ConsenSys software that will provide a white-label, turnkey solution for businesses that want to stake on Ethereum 2.0 when it finally goes live on the mainnet. Codefi Staking has been written in Java and was built using the PegaSys Teku enterprise Ethereum 2.0 client. The six partners are Binance, Crypto.com, DARMA Capital, Huobi
Wallet
, Matrixport, and Trustology. ConsenSys added that these participants will have the opportunity to be first to the market in providing their customers with ETH 2.0 staking capabilities. The enigmatic CEO of Binance, Changpeng Zhao (CZ), was eager to get started, stating;
With staking on Binance, users can receive staking rewards without needing to set up nodes, or worrying about minimum staking amounts, time lengths, or any catches. Users deserve the rewards that their coins can earn them.
Naturally, exchanges are keen to get in on staking-as-a-service products as it provides an easy way for them to generate more profits by taking a cut of staking rewards from their clients' tokens. This is similar to the way a bank profits from money that is put into time deposit accounts by offering meager interest rates (which are zero at the moment).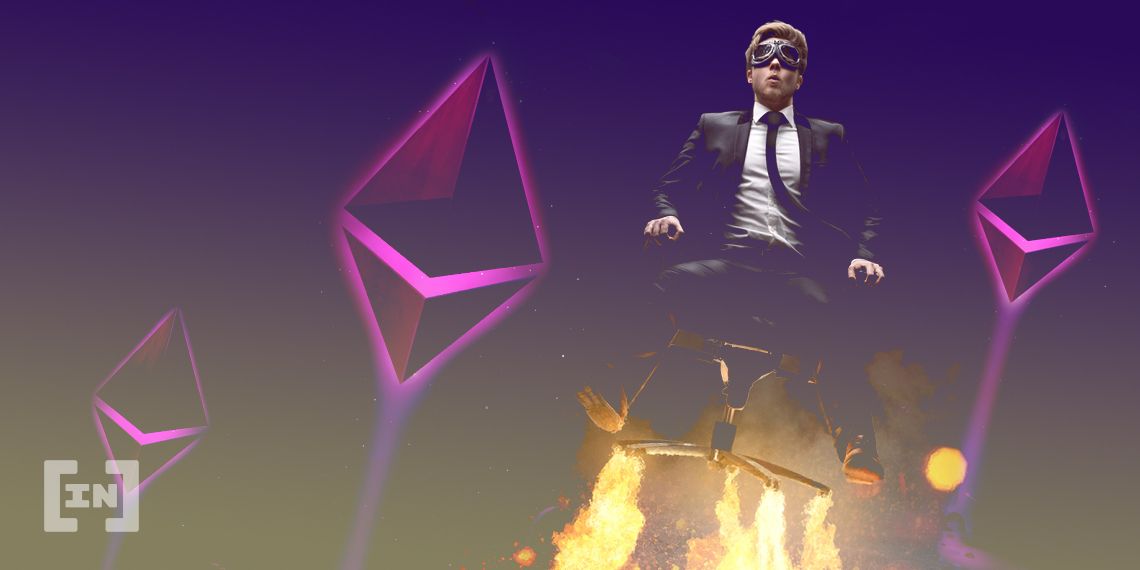 Coinbase has already done this with
Tezos
as the U.S. exchange
takes a whopping 25% of the rewards
simply for providing the staking service. It is highly likely that most major exchanges will offer staking services for Ethereum, currently the world's second-largest crypto asset. Tim Lowe, Product Lead of Codefi Staking, elaborated on why many will choose a staking service rather than staking themselves:
Some of the risks associated with running your own validator include theft or loss of withdrawal keys, incorrect transfer of funds to the Eth 2 deposit contract, and not to mention hardware or internet connectivity failures which result in a loss of validator rewards.
He added that with ConsenSys Codefi, validator keys will be held in a secure vault with online signing capability, and there will be multiple layers of gatekeepers validating transactions preventing unauthorized usage. While this is good for security, it does have many characteristics of centralization, however, this is unlikely to deter institutional investors or exchanges which are themselves centralized. One observer also noticed this paradigm in reply to the company tweet, suggesting that more effort should be channeled into
developers to create dApps
that allow average users to stake themselves,
Instead of helping exchanges by giving them more power over time, maybe help devs or wallet creators to simplify staking for the average user?
When ETH 2.0?
The full deployment of Ethereum 2.0 is still a long way off, but the initial phases are already being tested. As reported by BeInCrypto last month, research has indicated the 'Phase 0' of the Serenity upgrade
could be launched within the next couple of months
. The Beacon Chain testnet has already started yielding its
first staking rewards
early last month, as observed by co-founder Vitalik Buterin at the time. The Topaz testnet has been operating on validators using the full 32 ETH for over six weeks now. Further progress has been made on scaling problems that have long plagued the Ethereum network. Earlier this month Buterin tweeted on the
successful deployment of a number of Layer 2 (L2) scaling solutions
on Ethereum. These developments, and the successful testing of Beacon Chain, all hasten the final launch of ETH 2.0 and that highly-anticipated
proof-of-stake
consensus mechanism.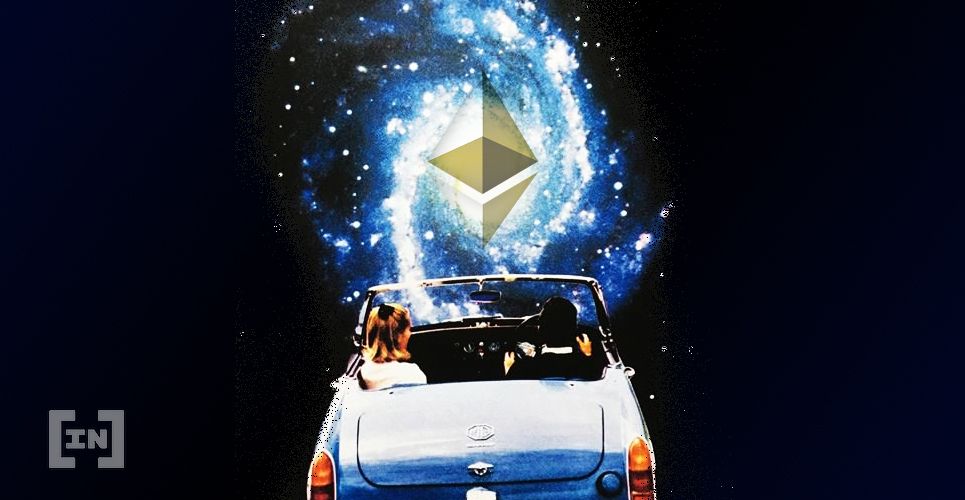 Transaction Costs Rising
In a related development, Messari researcher Ryan Watkins [@RyanWatkins_], has observed that
Ethereum transaction fees
are above those for Bitcoin. He added that the last time this occurred was during mid-2018's when the now-defunct Fcoin exchange was clogging up Ethereum network.
Key difference – today's fee pressure is much more fundamentally driven (real economic activity).
Ethereum activity today is being driven by burgeoning dApp and smart contract deployment, and a
DeFi
market that has just topped $1 billion in total value locked. As recently reported by BeInCrypto,
DeFi
is likely to be
larger than the ICO boom for Ethereum
.
Stablecoin
issuance on Ethereum is also at an all-time high of over $7 billion, and active addresses on the network have also hit a peak. Add the launch of ETH 2.0 with PoS and associated staking services in the mix, and it's likely only a matter of time until the price of the asset reacts. At the time of writing, Ethereum was trading hands for $233. Prices are flat on the daily and down almost 2% on the weekly time frame.
Disclaimer
All the information contained on our website is published in good faith and for general information purposes only. Any action the reader takes upon the information found on our website is strictly at their own risk.

Martin has been covering the latest developments on cyber security and infotech for two decades. He has previous trading experience and has been actively covering the blockchain...
Martin has been covering the latest developments on cyber security and infotech for two decades. He has previous trading experience and has been actively covering the blockchain...
READ FULL BIO
Sponsored Sponsored