Bitcoin Cash (BCH) is set to hard fork on Nov 15, 2018.
Differences in opinion between the Bitcoin Cash development teams will see the altcoin split off into two competing chains in a move set to rock the BCH community. The cryptocurrency that first divided the Bitcoin fanbase in August 2017 is now set to undergo its own schism. Due to a clash of consensus between Amaury Séchet's Bitcoin ABC and Craig Wright's nChain, Bitcoin Cash will undergo a hard fork on Nov 15 to see it split into Bitcoin ABC and Bitcoin SV as the two battle for supremacy. Here is everything there is to know about the upcoming hardfork for Bitcoin Cash, explained.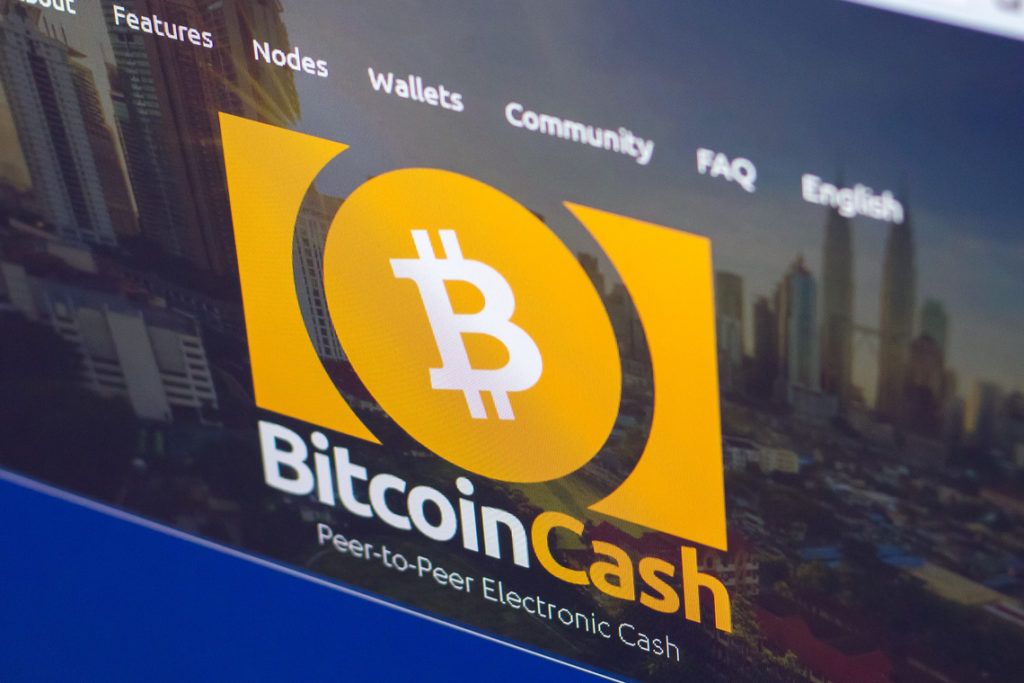 Bitcoin Cash Origins
No stranger to
forks
, digital currency Bitcoin Cash (BCH) itself originated out of a disagreement over how best to prepare the Bitcoin blockchain for scaling. Prior to its
SegWit softfork
, the Bitcoin network was only capable of handling a theoretical maximum of 4.4 transactions per second, due to its 1Mb block size. This limitation inevitably led to a point where competition for block space was so high that only extremely high
transaction fee
transactions made the cut, while everybody else suffered painfully long confirmation times. Proponents of Bitcoin Cash (BCH) argued that increasing the block size to 8Mb would allow for more transactions to fit within a block, hence increasing the throughput (number of transactions) of the network. On Aug 1, 2017, Bitcoin went through what would turn out to be its most successful fork to date — springing forth Bitcoin Cash, currently the fourth largest cryptocurrency by market cap. Shortly after its release, the fork of Bitcoin exploded into popularity, achieving a peak value of over $4,200 at a time when BTC was $17,000.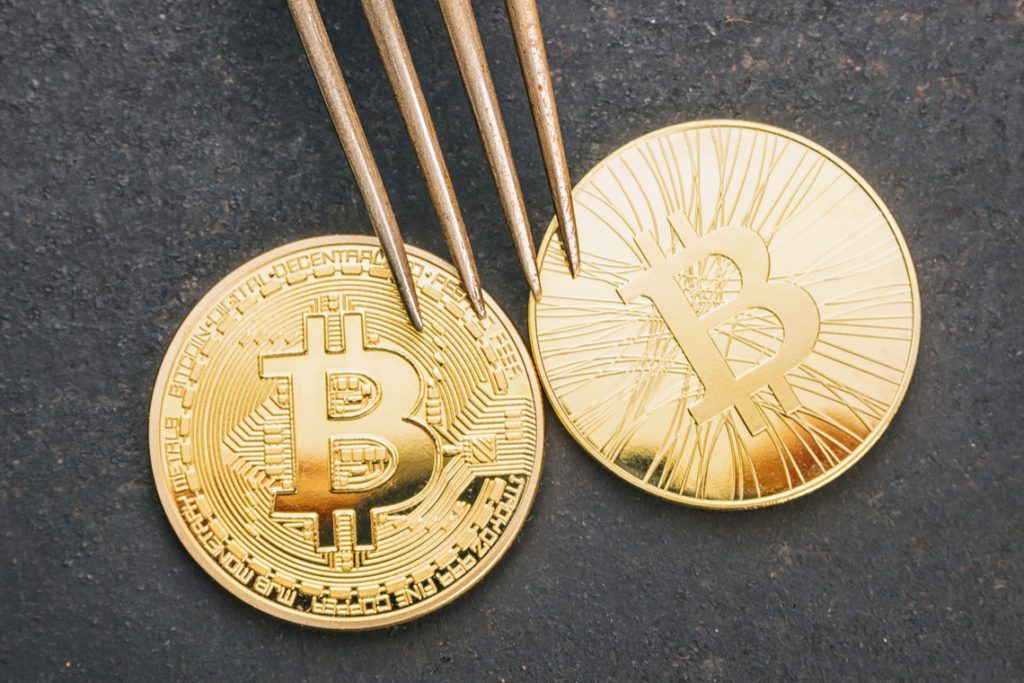 Why is There an Upcoming Hard Fork
Bitcoin Cash has elected to offer scheduled hard forks twice a year for the implementation of network upgrades, based on its roadmap. This time, Bitcoin Cash is forking into two different implementations, due to a failure to achieve consensus between the BCH development teams. As of writing, Bitcoin ABC is the dominant BCH full
node
client and looks to shake up the current system by implementing something known as Canonical Transaction Ordering (CTOR). CTOR allows the network to scale on-chain. Bitcoin ABC has big backing from the likes of Roger Ver and
Bitmain's Jihan Wu
, who backs Bitcoin ABC due to its compatibility with the
Wormhole project
. On the other side of the coin is Bitcoin SV, created by nChain and backed by CoinGeek. Bitcoin SV looks to continue the trend from Bitcoin to Bitcoin Cash by increasing the block size limit from 32MB to 128MB, among other changes. Meanwhile, Bitcoin Unlimited, the second most popular BCH client, proposes to implement the changes from both forks — allowing its users to vote on further changes down the road. Currently, Bitcoin ABC leads the race with 1,096 active nodes, compared to Bitcoin Unlimited's 765 and Bitcoin SV's 115.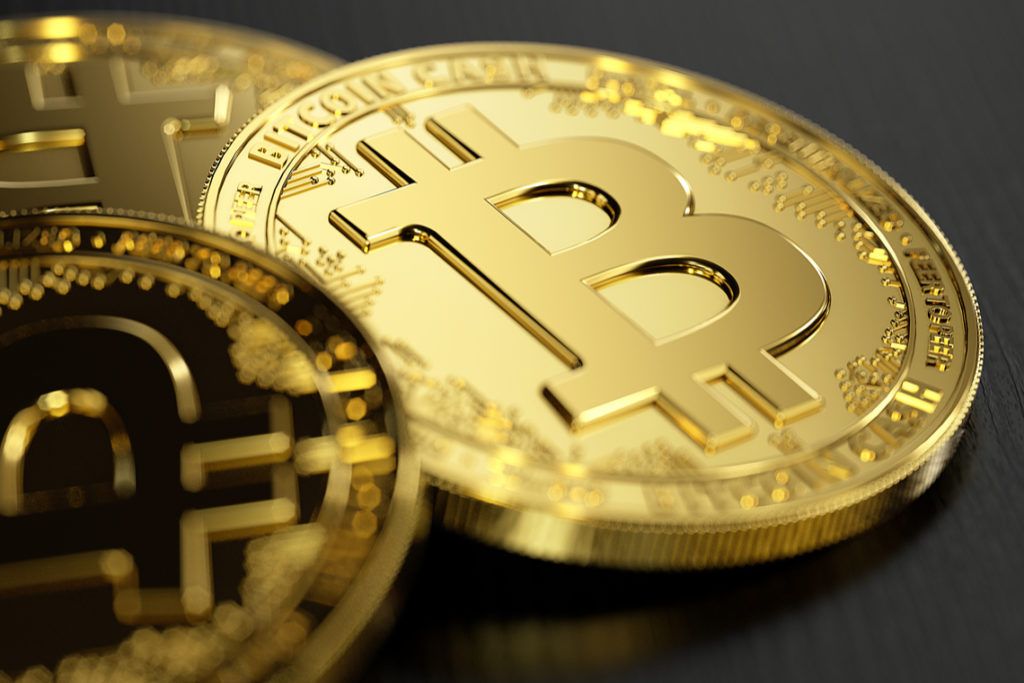 Reaction: Coinbase, BitMEX, and Binance
The
majority of large exchanges
have announced support for the fork. As of writing, only the Ledger
hardware wallet
will support the fork, whilst Trezor and KeepKey remain silent on the matter.
Binance
, currently the world's largest cryptocurrency exchange, has announced that it will support both sides of the fork.
Coinbase
, on the other hand, has suggested that it will be supporting only the side of the fork that best represents the Bitcoin Cash roadmap. Like many other exchanges, Coinbase will be temporarily pausing deposits and withdrawals on BCH until things stabilize. BitMEX has taken it a step further than other platforms by releasing a
monitoring tool
 which aims to let users monitor the situation during network upgrades, helping users identify supports levels for forks moving forward. BitMEX has not yet announced which side of the fork it will support. (If any.)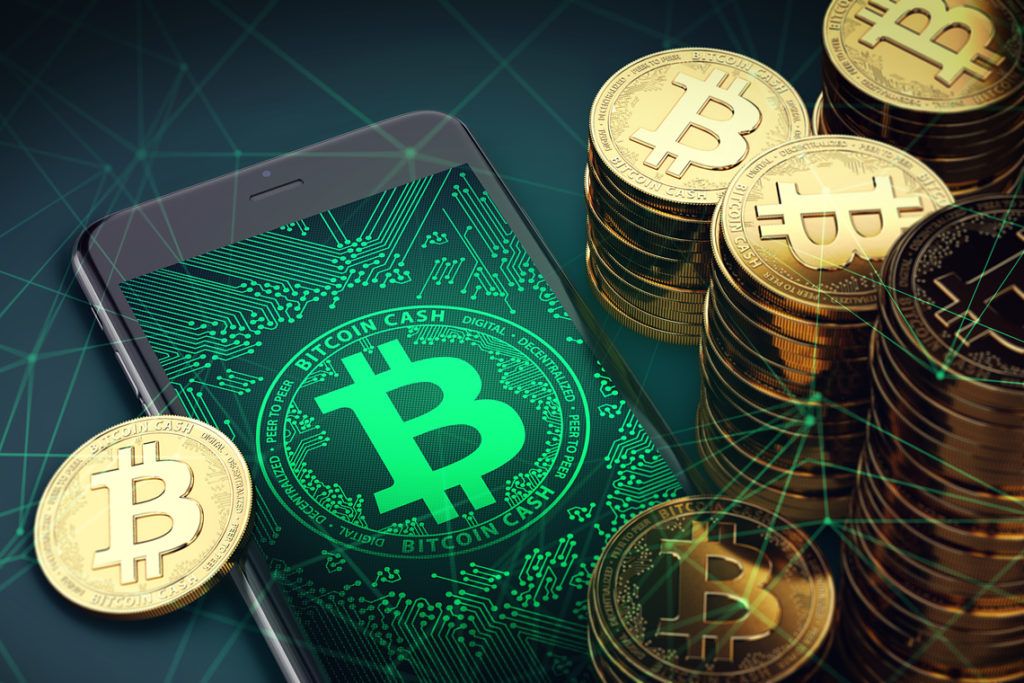 How Will BCH Price React?
Typically, in the lead-up to a significant hard fork, there will be a significant increase in trade volume as people stock up to benefit from the fork as much as possible. In some cases, following a fork, both chains remain viable and maintain a value which sometimes exceeds that of the pre-fork coin. In the past week, we have already seen
Bitcoin Cash spike
from just $425 on Nov 2 to $552 today (Nov 6), representing a 30 percent increase. In the same time, trade volume increased dramatically, quadrupling to reach $900 million — almost double that of
Ripple (XRP)
. Since the value of Bitcoin Cash relies heavily on the
volume of trade orders
, it is likely that we will see a decrease in the volume of each chain after the split — which should, in theory, see the value of each chain decrease also. Depending on which side gains the majority support after the fork, it is likely that the dominant chain becomes again known as Bitcoin Cash whilst the less supported chain will be given another name, likely Bitcoin SV.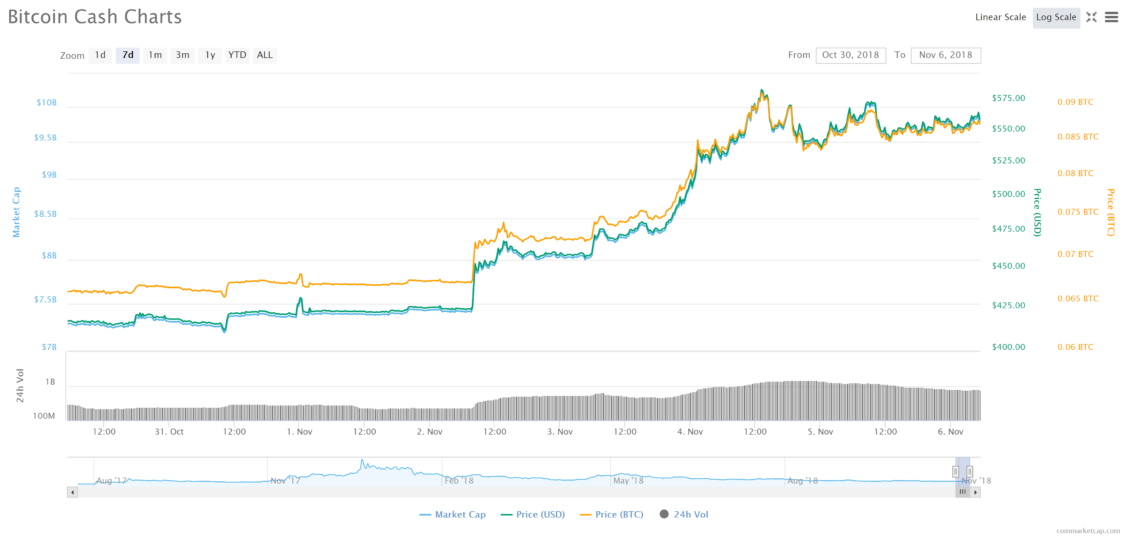 How to Claim The Forked Coins
To make sure you have access to all of the coins that result from the Nov 15 fork, you will need to ensure that you keep your BCH in an address which you hold the private keys to prior to the snapshot. The hardfork is due to occur at block 1542300000, and will see all Bitcoin Cash holders credited with a 1:1 ratio of Bitcoin SV. Theoretically, once the snapshot has occurred, you should be able to import your private key into the Bitcoin SV client to claim your tokens. However, we recommend transferring your BCH to another address before doing so. Since the upcoming hard fork does not offer replay protection, we recommend being extra vigilant in the days shortly after the fork. Replay attacks can lead to financial losses if a transaction broadcast on one chain is replayed on the forked chain by a malicious party reusing transaction data.
Which implementation of BCH do you think will be most popular in the future after the upcoming Bitcoin Cash fork? Do you think Bitcoin Cash or Bitcoin (BTC) more closely represents Satoshi's vision? Let us know what you think in the comments below! 
Disclaimer
All the information contained on our website is published in good faith and for general information purposes only. Any action the reader takes upon the information found on our website is strictly at their own risk.