Bitcoin Cash (BCH) continues to long strong into November, having experienced a 40 percent price increase in only three days.
Interest in Bitcoin Cash has grown significantly in recent weeks ahead of its scheduled hard fork on Nov 15. Since the beginning of the month,
Bitcoin Cash
has added close to $3 billion to its market cap. The price of one coin has increased to more than $580, up from $514 a month prior. It appears that the spike mostly relates to the hard fork scheduled for mid-November, which will see BCH undergo several upgrades. As of Nov 15, the BCH blockchain will split into Craig Wright's nChain implementation and Bitmain's Wormhole. Which chain will be most successful remains to be seen. The growth can also be partially attributed to the announcement that both
Coinbase
and
Binance
will be supporting the fork.
Most other exchanges
have yet to make an announcement.
To clarify, this is in regards to the upgrade fork. https://t.co/kO6Sjd2DbG

— Binance (@binance) November 2, 2018
During the past two weeks,
Bitcoin Cash
has seen its trade volume gradually increase — almost quintupling in the past three days. The BCH volume now approaches that of Ethereum (ETH) and has recently eclipsed XRP. It is currently sitting at almost $1.5 billion in daily volume.
What the Fork?
In simple terms, a hard fork occurs when a single cryptocurrency splits into two concurrent chains. This usually occurs when changes need to be made to the blockchain, but consensus cannot be reached, or it unfeasible to implement it as a soft fork. BCH initially started life as a hard fork of
Bitcoin (BTC)
after much disagreement about how it would scale. As is common with many high-profile
forks
, investors tend to accumulate the pre-fork coin in the lead up to the fork — in this case, BCH — allowing them to profit as much as possible from the newly-created forked coin. It doesn't appear that interest is slowing down. If
Bitcoin Cash continues
to grow in value, we may see it exceed its September high of $652. However, like almost the entire cryptocurrency market, BCH is still heavily down since its all-time high in January 2018. It has repeatedly failed to maintain its support levels as 2018 progressed, gradually reaching lower lows. The $416 support level has been tested and maintained multiple times by a strong buy wall around that value, establishing it as the possible bottom. Currently, two main resistance levels remain to be broken: the $590
band
, which is currently being tested, and the next at around $660. If both of these are broken, this may signify a change in the long-term trend and signal the beginning a new bull run.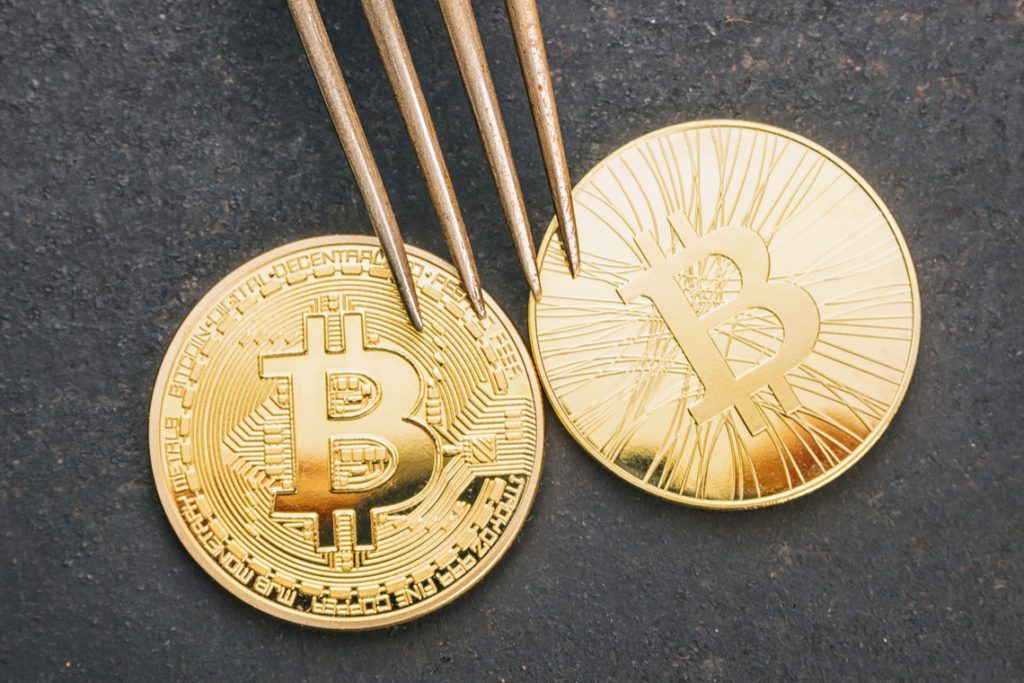 Shaky Foundations
Bitcoin Cash (BCH) has been more volatile than many other currencies, reaching a peak of $4,100 on Bitfinex in December of 2017 and losing almost 90 percent of its value during the 2018 bear market to reach lows close to the $400 mark. Bitcoin, on the other hand, 'only' experienced a 71 percent crash from its all-time high of around $20,000 to its 2018 low at $5,800. 
Through its relatively brief existence, BCH has been the subject of a great deal of controversy.
Bitcoin (BTC)
fans manifested their disapproval of the forked coin. During its initial appearance, BCH was labeled a 'cash grab' by many, arguing that it wasn't needed, despite the scaling issues encountered at the time. There were also concerns that the BCH community attacked the Bitcoin network on several occasions, while the cryptocurrency was argued to be 'an attempt to hijack Bitcoin.'
Overall, the whole market is still relatively muted, with the volatility index gradually reaching all-time lows. Later today (Nov 5), we may see some action as the 
Securities and Exchange Commission (SEC) is due to review a list of applicants for various Bitcoin exchange-traded funds (ETFs).
What do you think about Bitcoin Cash and its upcoming fork? Do you think the price will hold post-fork or revert back to its previous support level? Let us know in the comments below! 
Disclaimer
All the information contained on our website is published in good faith and for general information purposes only. Any action the reader takes upon the information found on our website is strictly at their own risk.