Looking to invest in Bitcoin Cash (BCH), but unsure where to store your funds? Well, we've got you covered on that. Our regularly updated list of the best Bitcoin Cash wallets will set you on your way without worries!
'What is Bitcoin Cash,' you might ask? Bitcoin Cash is the result of an August 2017
hard fork
of Bitcoin. Shortly prior to this date, there was massive controversy regarding the best way to address the limitations of Bitcoin — 
particularly the 'scaling issue,'
 or the limited number of transactions per second (tps) the Bitcoin network was capable of handling. Bitcoin Cash launched as an alternative to
Bitcoin (BTC)
, offering an increased block size of 8Mb (compared to Bitcoin's 1Mb), massively increasing the capacity of the network, and eliminating the congestion issues suffered by Bitcoin. Other than this, the main parameters of Bitcoin Cash mimic that of Bitcoin, with a total of supply of 21 million BCH and a similar block time of around 10 minutes. Currently, there are four major types of wallets available for storing Bitcoin Cash: hardware, software, mobile, and web wallets. Hardware wallets have long been the gold standard in terms of
security
, offering a level of protection typically unmatched by other
wallet
types. However, they may be overkill for casual users or those just getting to grips with cryptocurrencies. Let's take a look at our current top picks for Bitcoin Cash wallets in 2018 and beyond.
Editor's Note: The content of this article is provided for informational purposes only. BeInCrypto is independent and has no relationship with any of the provided products or services.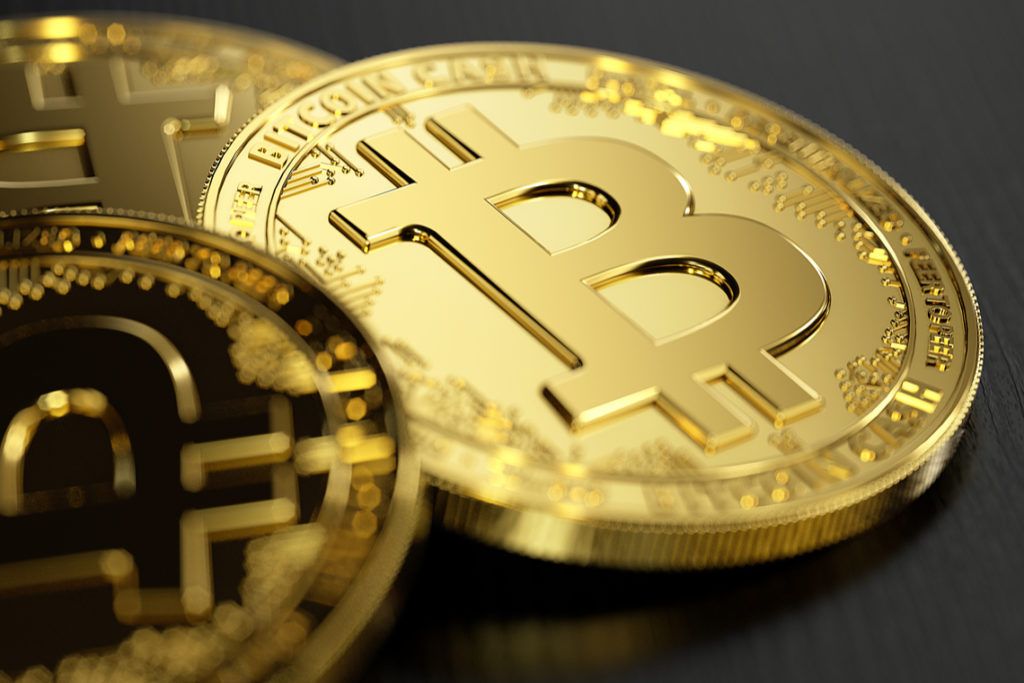 Ledger Nano S
When it comes to hardware wallets, few have managed to garner as much adulation as the Ledger Nano S. Renowned for its user-friendly interface, the Ledger Nano S has become the go-to
hardware wallet
for both crypto beginners and old hands alike. According to the official documentation, the Ledger Nano S is built around a secure chip which isolates your private keys, preventing any compromised computer from accessing them. The Ledger Nano S was the first hardware wallet to support Bitcoin Cash (BCH), allowing Bitcoin holders to easily claim their BCH after the fork in August 2017. Today, the Ledger Nano S is compatible with 718 different digital assets, making it the most prolific hardware wallet on our list.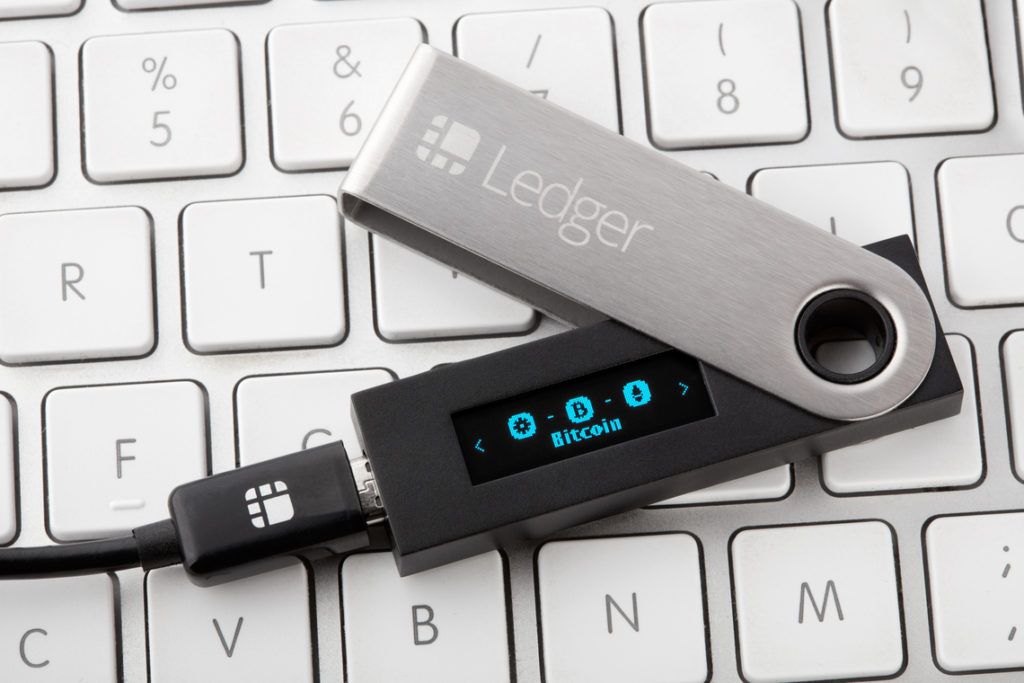 Trezor
Trezor was the first company to produce a cryptocurrency hardware wallet, initially launching their Trezor wallet back in 2014. Since then, Trezor has gone on to build a reputation of trust and transparency, and their Trezor One hardware wallet is one of the best selling wallets of all time. As of writing, Trezor wallets support 700 different coins/tokens, including Bitcoin (BTC),
Stellar
(XLM), Bitcoin Cash (BCH) and
Ripple (XRP)
, along with literally hundreds of ERC20 tokens. Trezor wallets also use the BIP39 standard for their recovery seeds, which are cross-compatible with multiple other apps and wallets. Trezor is also one of the cheaper hardware wallets around, with the Trezor One retailing at just €83.49 (around $95).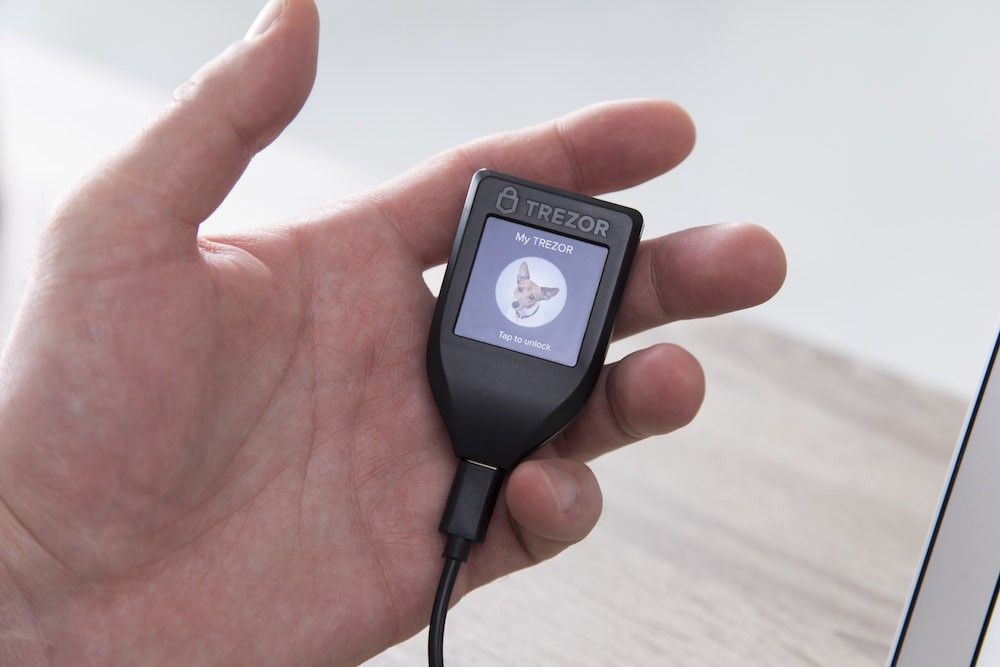 KeepKey
KeepKey is another early entrant into the hardware wallet arena. Featuring top-notch security to protect your private keys and a reasonable price, the wallet is one of the more popular among beginners. Unlike the Trezor and Ledger, which feature relatively small screens, KeepKey has a large 3.12″ OLED display, making it much easier and quicker to verify transaction data. However, the large screen does reduce the portability of the device, making it significantly larger than the Trezor One or Ledger Nano S. KeepKey currently supports 54 coins/tokens — including Bitcoin Cash (BCH), Ripple (XRP) and Tether (USDT) — and features Shapeshift integration, allowing users to directly exchange digital assets on the device.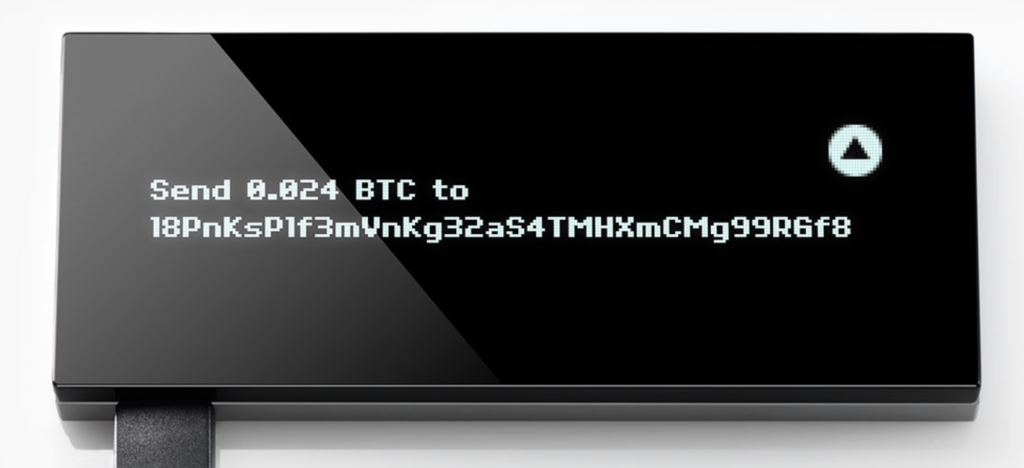 Exodus
Exodus is widely considered to be among the best software wallets for Bitcoin Cash, providing an easy to use interface and several features not commonly found in desktop wallets. According to the website, Exodus is made for those who hold digital assets but have never used a cryptocurrency exchange. Users can exchange their digital assets within the app without needing to understand the nitty gritty of how it works behind the scenes.
Exodus gives blockchain asset investors a platform to secure, exchange and manage wealth inside one beautiful application.
The wallet features built-in charts allowing you to track the value of your portfolio over time, allowing you to easily see which of your digital assets are performing best.
Electron Cash
Out of all the entries on this list, only Electron Cash was specifically designed for Bitcoin Cash — in fact, it's the only cryptocurrency it supports! Electron Cash is a lightweight client, meaning it doesn't need to download the entire Bitcoin Cash blockchain to operate. Instead, it uses servers that index the blockchain. Electron Cash is perfect for those that are only looking to use Bitcoin Cash, as it tends to be one of the only wallets that supports
any upcoming forks
right away. Unlike some other wallets, it doesn't lock you in, allowing you to export your keys to use elsewhere if desired. Electron Cash features support for multi-signature wallets, a more advanced feature that allows you to require permission from more than one person to authorize a transaction.
Jaxx Liberty
If you are somebody that likes to access your crypto portfolio from multiple devices, then Jaxx Liberty is the ideal wallet for you. Currently, Jaxx Liberty is available on Android, iOS, Mac OS X, Windows, Linux, and Google Chrome — allowing you to sync your wallet across several devices. Regardless of which device you use, your private keys will never leave your device — ensuring your funds are always entirely under your control. With over 1.2 million users globally, Jaxx is one of the more popular Bitcoin Cash wallets around. The Jaxx wallet is one of the most popular among those looking to store multiple cryptocurrencies in a single wallet — offering support for almost 100 different cryptocurrencies, including Bitcoin Cash (BCH),
Litecoin (LTC)
, Bitcoin (BTC), and Ripple (XRP).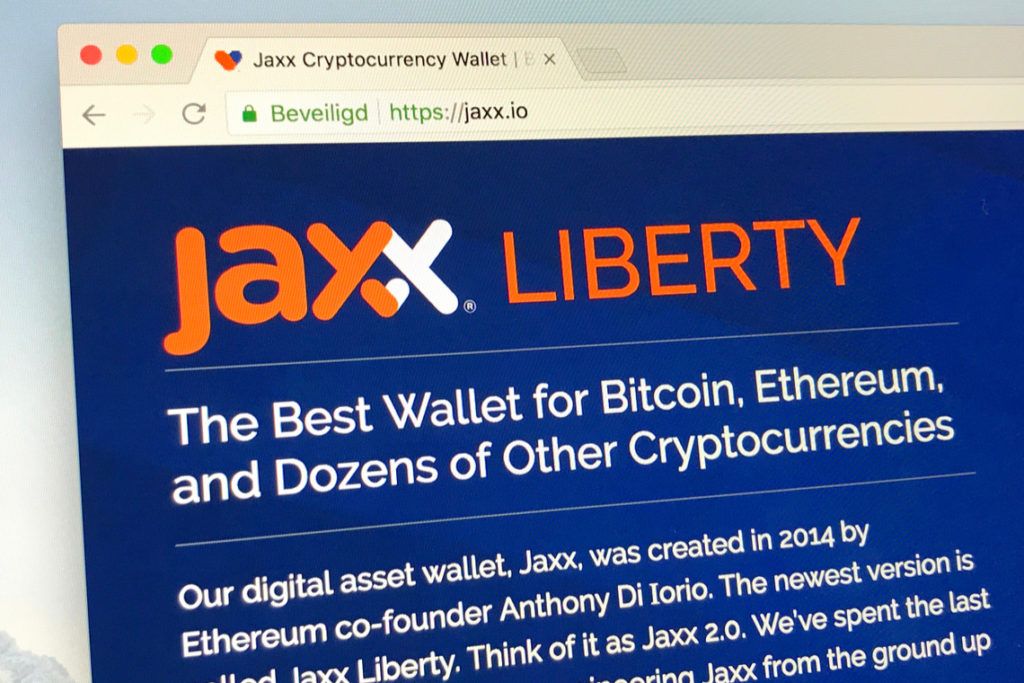 BRD
Despite having a
near useless token
, the BRD wallet has proven itself to be extraordinarily popular. To date, BRD has over 100,000 downloads on the Play store, with over $6 billion in cryptocurrency stored on BRD wallets. It is also available on iOS. Unlike many mobile wallets, Bread does not require users to register for an account and allows wallets for over 100 different cryptocurrencies, including Bitcoin Cash, to be set up with just a few taps. According to its app description, BRD uses "industry-leading hardware encryption to ensure your funds are safe, even if you lose your phone." As an added bonus, BRD also allows users to purchase cryptocurrencies directly within the app using their credit card or checking account — as well as facilitating the direct exchange of cryptocurrency in-app.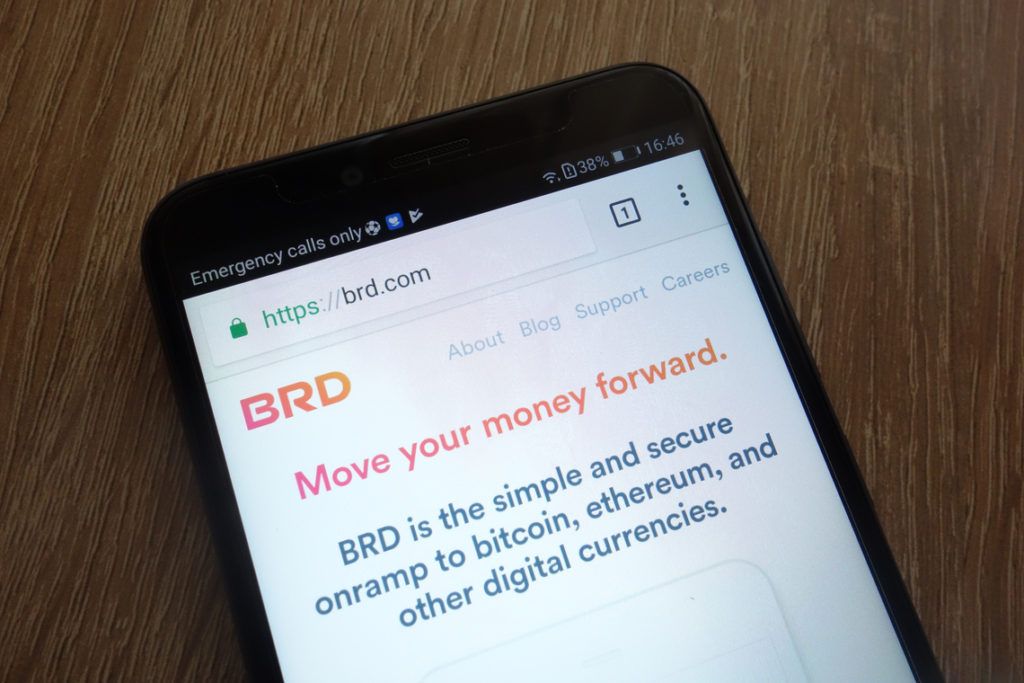 Mobi
Mobi is one of the newer entries to the mobile wallet market but has certainly shaken things up. Like many newer mobile wallets, the Mobi wallet includes an in-built cryptocurrency exchange, allowing you to trade any of their 22 supported cryptocurrencies — as well as purchase these using a variety of supported fiat currencies, including USD, JPY and EUR. For a limited time, the Mobi wallet is offering zero-percent fees on cryptocurrency exchanges — allowing you to convert any of the digital currencies available on the wallet at no cost Mobi also boasts a plethora of security features designed to keep your funds safe — including cold storage, regular security audit, and geographically dispersed backups.
Edge
One of the lesser-known wallets on the list, Edge has (for whatever reason) been overlooked by the crypto community at large. However, with a solid feature set and one of the simplest user interfaces around, Edge deserves a place amongst the top Bitcoin Cash wallets. Edge really goes above and beyond to ensure new users feel comfortable using the app, and allows them to back up your assets using just a username and password. However, we can't help but feel that this security system is less secure than the other offerings on the list. According to the website, Edge has several significant features planned for the future, including mobile top-ups, gift card purchases, and bitcoin debit card integration.
Bonus: Avoid Web Wallets
Regardless which cryptocurrency you decide to invest in or hold, security should be one of your primary concerns. Although a beginner-friendly user interface might be appealing at first, it often comes with a serious compromise — security. With many exchanges and web wallets being
hacked
recently, it would be wise to look into a more secure solution. (Such as a hardware wallet.) Additionally, web wallets rarely provide true ownership over your private keys, making it difficult to migrate your account to other wallets in future or
benefit from any forks
you might otherwise be entitled to. For this reason, we have decided to exclude the numerous web wallets from this list, as it is difficult to make a case for their use in the face of such strong competition elsewhere.
Are there any other Bitcoin Cash wallets you think deserves a place on this list? Are there any features you think are sorely lacking from crypto wallets? What do you think are the best Bitcoin Cash wallets (BCH)? Let us know your thoughts in the comments below! 
---
Disclaimer
All the information contained on our website is published in good faith and for general information purposes only. Any action the reader takes upon the information found on our website is strictly at their own risk.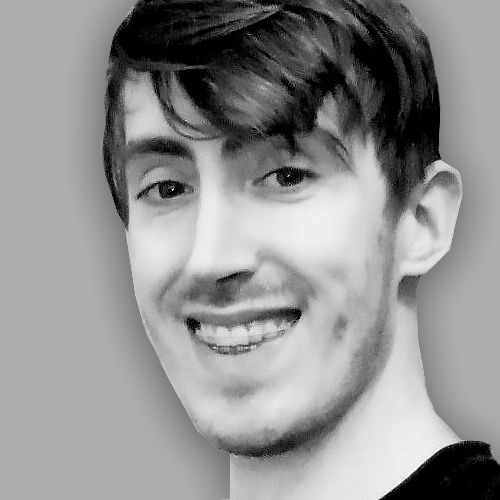 After obtaining a Masters degree in Regenerative Medicine, Daniel pivoted to the frontier field of blockchain technology, where he began to absorb anything and everything he could...
After obtaining a Masters degree in Regenerative Medicine, Daniel pivoted to the frontier field of blockchain technology, where he began to absorb anything and everything he could...
READ FULL BIO
Sponsored Sponsored