Following a hugely successful
ICO
in December 2017, the BRD
wallet
has gone on to become of the most popular
bitcoin
wallets on Android and iOS.
Widely regarded as the best Bitcoin and Ethereum mobile wallet for those just getting started with cryptocurrency, BRD (formerly Bread) managed to raise $32 million in its
ICO
. These funds, it states, were to be used for customer acquisition and development of a BRD rewards program. Since its 
ICO
ended, Bread has seen a staggering decline in value, with its market cap collapsing from close to $200m in early January down to just $33m in October 2018) Currently, the value of its BRD sits at just 37 cents — less than half of its ICO value.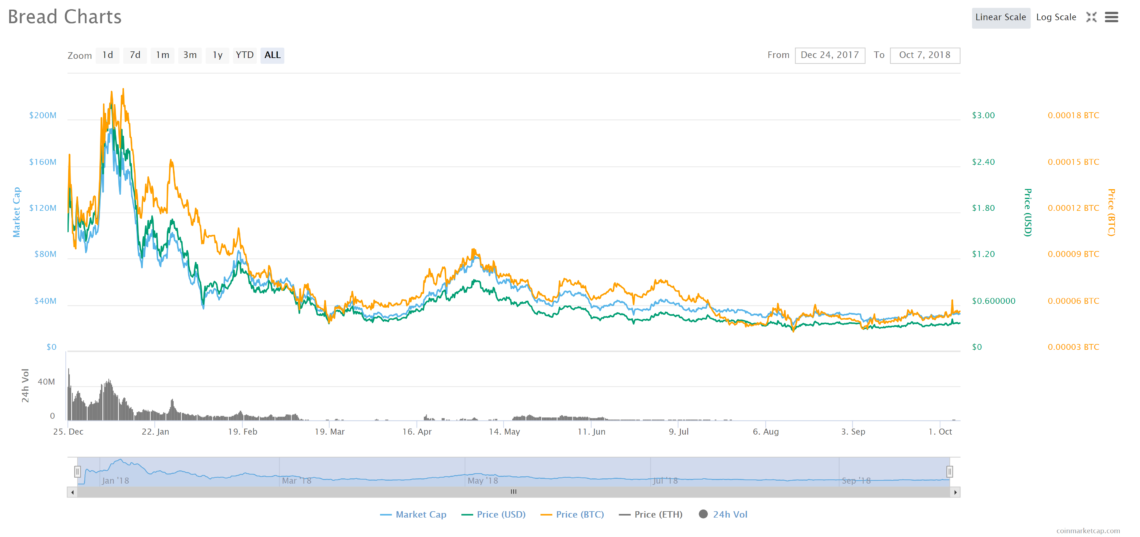 Despite this, BRD remains one of the more popular Bitcoin wallets on Android and iOS due to its simplicity,
security
, and the fact that it's free. Bread is currently sitting at over 100,000 downloads and 4.1 stars on the
Google Play Store
.
The Bread Token
One of the major selling points behind the Bread ICO was its BRD token, a token the project claims will provide a gateway to deep discounts and several other rewards. However, the reality couldn't be any different. In the current iteration of the wallet, BRD tokens have almost no function. As far as we can tell, the last exclusive offer for BRD holders ended in April. Premium features? They are essentially non-existent for now. As it stands, the BRD token has little to no utility and falls far short of what was promised in their whitepaper almost a year ago. Though the company has teased global phone support and trading fee reductions for BRD holders, these have been "coming soon' for several months now.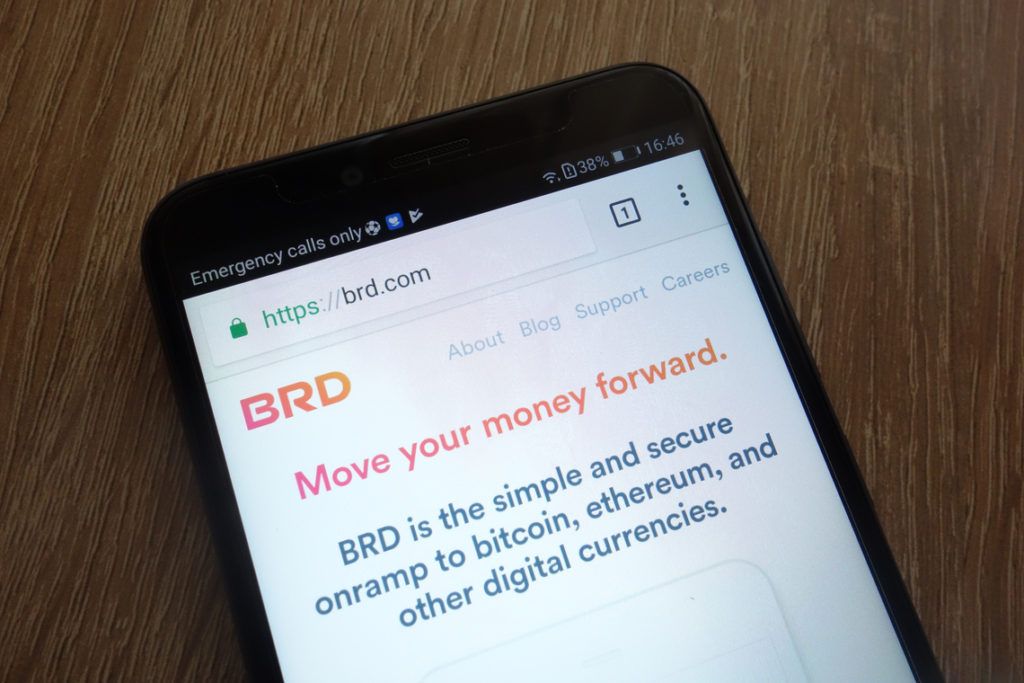 Suspicious Movements
In the last week alone, the BRD token has demonstrated several suspicious movements on its 7-day chart. Beginning on September 30, BRD saw its value spike from around 35 cents each, up to 40 cents each within a 1-hour period. This almost 15 percent gain was maintained for almost two hours before crashing back to its pre-spike value of 35 cents. Now, this alone might not seem too suspicious. Large buy orders and temporary increases in volume can sometimes cause such
a drastic price swing
. However, this process repeated itself twice more on September 30, with each spike being equally spaced and of near equal size.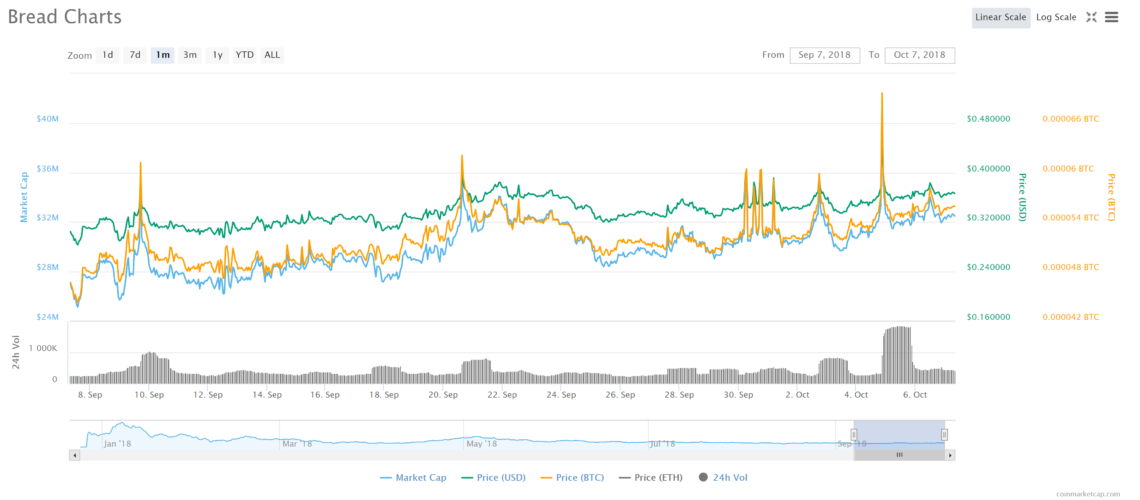 Rinse and Repeat
During our sleuthing, we could not find any information that supports such drastic fluctuations in price — no news, no developments, and no bullish tweets from advisor Ian Balina.
Nothing
. Interestingly, there was no major spike in volume after each of these peaks — something that is typically seen following a sudden leap in value. Only a slight change was seen, indicating that these spikes were not the result of natural market movements. Having achieved only a small fraction of what was planned in its whitepaper, and with there being no utility (as of this writing), there appears to be no rationale behind these moves. We can only assume that the BRD market is being manipulated. By whom, and for what reason is not completely apparent at this time, though it is more than likely that one of the numerous pump groups have had their way with it.
What or who do you think is responsible for the erratic moves BRD is making? Do you think BRD has adequately delivered on their promises? Let us know in the comments below! 
Disclaimer
All the information contained on our website is published in good faith and for general information purposes only. Any action the reader takes upon the information found on our website is strictly at their own risk.