Throughout this 2018, Bitcoin's dominance grew from its lowest ever point of just 32.69 percent in January 2018 to over 54 percent as the first and foremost cryptocurrency gained strength against altcoins. Despite the overall downtrend in the market, hundreds of cryptocurrencies continue to move forward with their plans, continuing to iron out flaws, onboard partners and grow their user base. Whilst we must agree that the odds of achieving 1,000x your investment are slim to none, there are plenty of promising prospects that might just net you a healthy return. Here, we take a look at several promising candidates to keep an eye or to
hold for the long term
.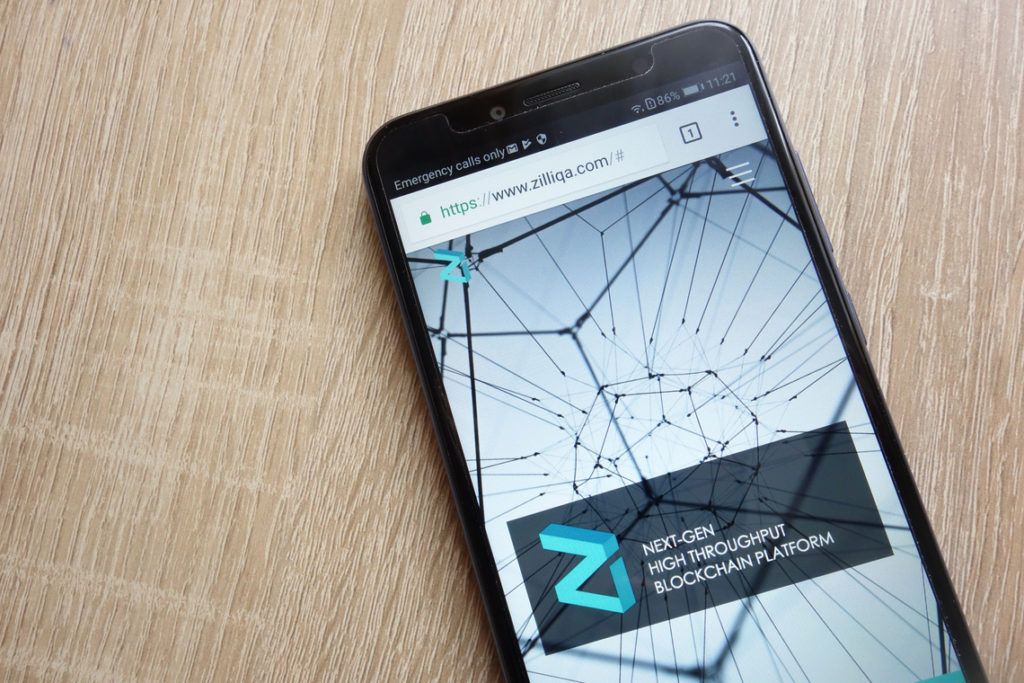 Zilliqa (ZIL)
Zilliqa is a high-throughput blockchain based around the concept of sharding — which essentially means the Zilliqa network is split into several parallel lanes of traffic which allow the throughput of the network to roughly increase in line with the size of the network. According to the project's website, Zilliqa is capable of operating at over 2,800 transactions per second (tps), compared to just 7-15 tps for cryptocurrencies like Bitcoin and Ethereum. Historically, scaling coins have performed well in a bull market. As such, if (or when) the bull market returns, such coins may be excellent candidates to see impressive growth. Since the scaling issue is one of the most significant challenges facing cryptocurrency, it is likely that the first cryptocurrency to definitively solve the problem will experience explosive growth in value. Zilliqa is one such scaling coin with the potential to see extreme growth. It is an unusual case in terms of origins. Prior to its
ICO
, it had already raised $20 million in private funding, which was more than enough to develop the platform. However, due to extreme interest from the community, an ICO was held to allow investors to participate in the early stages of the project. It raised a further $22 million, attracting funds from several notable hedge funds. During the ICO, tokens were sold at a rate of 0.38 cents each, before spiking to a maximum value of over 23 cents in May 2018 — growing more than 6,000 percent. Note that this impressive growth took place during a timeframe which saw Bitcoin lose 50 percent of its value. Today, each ZIL can be bought for around 3.4 cents, still 10x higher than the ICO price.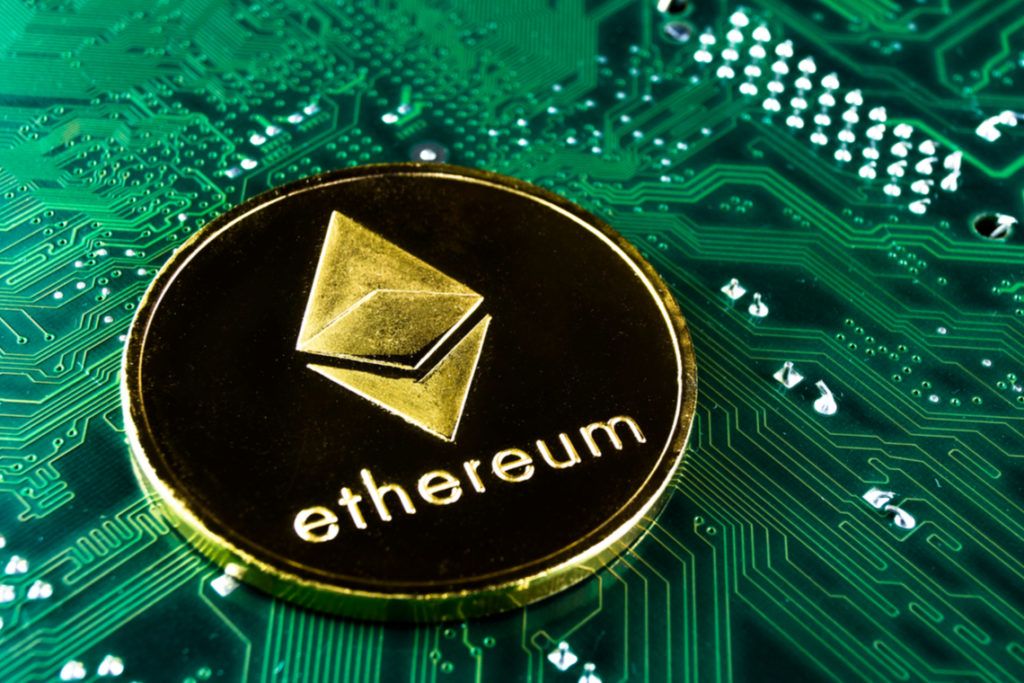 Ethereum (ETH)
The brainchild of notable cofounder Vitalik Buterin — now one of the most prominent figures in crypto — Ethereum was one of the first cryptocurrencies to launch following an
initial coin offering
, which saw a total of 50 million ETH sold. Nowadays, Ethereum is the backbone for the vast majority of other cryptocurrencies, most of which issue their digital assets using the ERC20 standard. Unlike Bitcoin, which is a pure, public ledger-backed digital currency which some consider to be digital gold, Ethereum is an open source, blockchain-based distributed computing platform with cryptocurrency functionality. Ethereum allows users to create and execute smart contracts and decentralized applications which are deployed and executed within the Ethereum virtual machine (EVM), a secure environment for distributed computing. Ethereum has been heralded as one of the most profitable ICOs of all time, seeing the value of ETH rise from $0.311 during its ICO, up to a maximum of $1432.88 in January 2018 — a staggering 4607x return on investment. Today, Ethereum
trades at $203
, still providing early investors an impressive 65,000 percent ROI. Widely praised for its development schedule, Ethereum has completed five hard
forks
since its initial release. The most recent hard fork, named Byzantium, took place on October 16, 2017, as of block 4,370,000, and was the first of two hard forks comprising the Metropolis network upgrade. The second phase, Constantinople, is expected to go live in October 2018 and aims to reduce transaction fees while increasing efficiency. Ethereum's development roadmap is far from complete, with several drastic changes due for implementation in the coming years. The two major changes are a switch from a
proof-of-work
to
proof-of-stake
consensus algorithm and the implementation of sharding. There is a very real chance that these upgrades could spawn
a significant wave of interest
that could see Ethereum's value skyrocket.
Ripple (XRP)
Anybody who has ever sent an international bank transfer knows first hand how long it takes, with most transfers taking upwards of 2-3 days. Blockchain technology, however, allows for the transfer of value across continents almost instantly, in real time, and at a far lower cost than international payments sent via SWIFT or through remittance providers such as Western Union. Ripple is one of the major players looking to solve this problem, by offering banks a private blockchain which can be used to conduct intra-bank transfers. Ripple's cross-border payment and currency exchange system recently went live and allows financial institutions to make international transfers using XRP in just a matter of minutes. Several large firms have already partnered with Ripple, including the Siam Commercial Bank (SCB), which will be using RippleNet's multi-hop feature. Additionally, the Strategic Business Investor group (SBI Holdings) has already used Ripple's
distributed ledger technology
to help it exceed over 500 billion yen in remittance, attributing Ripple's xCurrent solution to its success in a recent press release. In January 2018, Ripple reached an all-time high of $3.84 — up from just over 0.006 USD only nine months prior. Had you purchased $1,000 worth of ripple at this low point and sold it at its peak, you would have walked away with over $640,000. Since then, Ripple has been in a significant downtrend, losing over 80 percent of its value to reach its current value of around 45 cents. Ripple currently sits in third place by market capitalization, occasionally
trading places with Ethereum for second place
. Getting banks involved in cryptocurrency has long been considered one of the major obstacles to global adoption, and few cryptocurrencies can claim to have done more to this end than Ripple. If Ripple can
continue to build momentum
, it could very well be the next cryptocurrency to experience another round of explosive growth.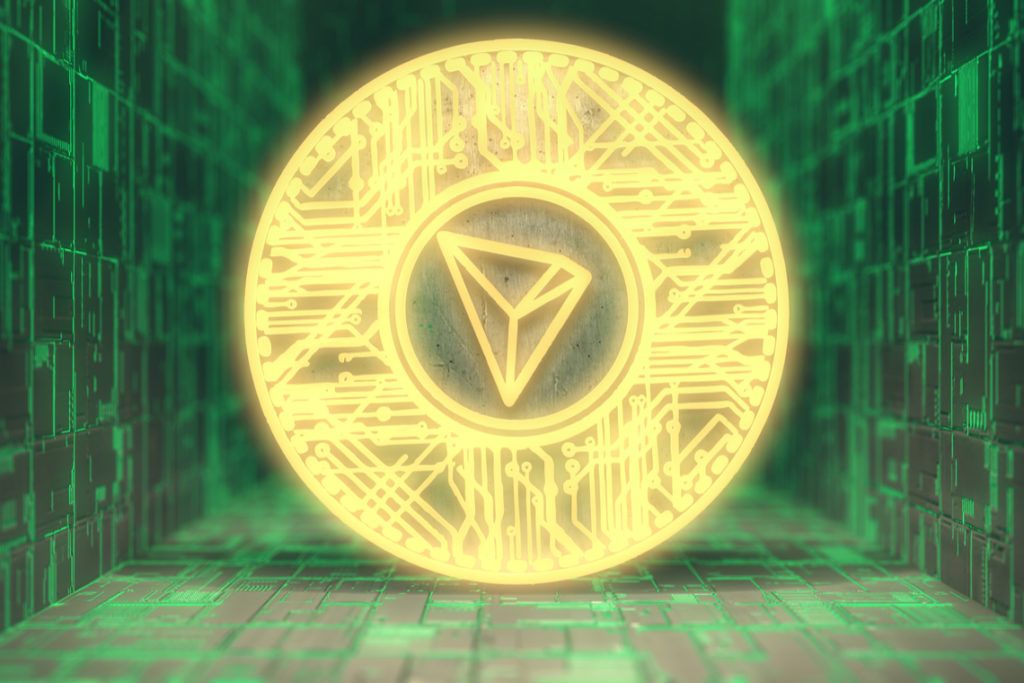 TRON (TRX)
TRON is a decentralized blockchain-based protocol that wants to build a content system using distributed storage technology. TRON started out life as an ERC-20 token on the Ethereum blockchain but transitioned to its own main net in June.
Similar to Ethereum, TRON is a blockchain-based operating system. Instead of decentralizing computing power, however, it instead looks to decentralize the internet by giving users full control over the content they create.
Thanks to TRON's main net, the project has managed to line up several promising partnerships, with China's Baidu being the first officially confirmed. The TRON network also hosts more than 500,000 accounts and TRON's Virtual Machine, despite being activated just two months ago, already boasts more than 90 smart contracts.
According to its website, TRON also boasts a massively improved network capacity when comparing it to similar platforms such as Ethereum. The former is apparently capable of achieving more than 10,000 tps. This in combination with its relentless social media presence and marketing has seen the platform generate a substantial community behind it.
TRON's ICO was extremely successful, taking under two weeks to reach the hard cap of $70 Million. In September 2017, just prior to the unprecedented bull run, TRX was trading for as low as 0.0015$, before making an extraordinary rally to $0.254, an almost 17,000 percent increase. As of this writing, TRON is currently trading at around $0.023 — still 12x higher than the $0.0019 ICO price. 
Despite heavy competition from several other projects looking to create decentralized content creation platforms, TRON has managed to maintain a strong position, staying within the top 20 cryptocurrencies by market cap for the last few months. Considering TRON recently nailed a huge partnership with BAIDU and is currently heavily down from its all-time high, TRON is likely to be a strong contender for growth if market conditions improve.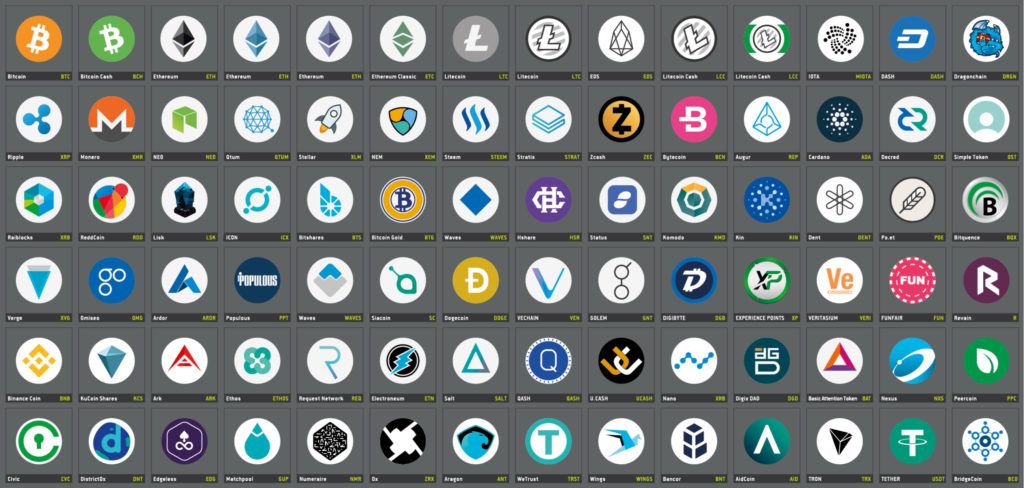 Undervalued Cryptocurrencies
When it comes to cryptocurrencies, the vast majority of attention is inevitably sucked up by the projects with the deepest pockets, strongest marketing campaign, and largest community. However, there are more than two-thousand cryptocurrencies listed on CoinMarketCap, and likely twice as many that have not yet been listed. The vast majority of coins have a market cap under the $1 million mark, making them ideal for growth in the future. After all, going from a $1 million cap to a $10 million cap is far simpler than going from $1 billion to $10 billion — an achievement only a handful of cryptocurrencies have managed to achieve. Most of the coins in the lower end of the scale start off as community coins, and as cryptocurrencies like Bitcoin have demonstrated in the past, a strong community is a foundation for growth. Micro-cap coins are a minefield to navigate, however — with
scams
, failed coins, and pumped and dumped coins aplenty. Therefore, you should take the time to do your research, perform proper due diligence, and approach all opportunities with a healthy amount of skepticism. Should you do that, we imagine that you will find some gems amid the chaos.
Which micro-cap coin do you think is seriously undervalued? What do you think is the next cryptocurrency to explode? Do you agree with our picks? If not, which cryptocurrencies do you envision will perform best in future? Let us know in the comments below! 
Disclaimer: This article is not financial advice and should not be construed as such. As with all investment opportunities, we at Beincrypto recommend seeking professional financial advice. New opportunities are presented every day, but there is also a worrying increase in scam attempts. Vigilance is required to navigate these tough markets.
Disclaimer
All the information contained on our website is published in good faith and for general information purposes only. Any action the reader takes upon the information found on our website is strictly at their own risk.