Be[In]Crypto highlights the biggest news that occurred from March 28 to April 3, beginning with the $600 million Axie Infinity hack and a tumultuous week for BAYC, to Ukraine and UniCredit's $144 million penalty.
Geopolitical crisis has Ukraine focused on NFTs
The ongoing geopolitical crisis between Russia and Ukraine has been deemed the "first crypto war," because of the role the asset class has continued to play since February's initial invasion.
KUNA founder, Michael Chobanian has hailed the importance of cryptocurrencies in the conflict with Russia. He added that "there is no skepticism because they understand that we save lives every minute with crypto." The exchange serves as the largest crypto exchange in the Ukraine.
In addition to the influx of crypto donations, Ukraine has turned its attention to NFTs as another source of raising funds. Earlier this week, the Ukrainian MetaHistory NFT Museum announced that it had raised over $600,000, after selling 1,282 art pieces, with the proceeds earmarked as "war bonds" that would be put towards rebuilding the country's destroyed historical landmarks and museums.
While Ukraine has raised over $70 million in cryptocurrency donations, G7 countries are apprehensive that Russia would use cryptocurrencies to evade sanctions. The Japanese government has gone on record stating that it will review its foreign exchange law to stifle any Russian attempts of circumventing sanctions. The fears of Russia banking on cryptocurrencies have been stoked by a Russian minister intensifying the calls for the country to introduce a legal framework for crypto mining.
Recently, hacker group, Anonymous, released a trove of classified Russian data amounting to over 28 gigabytes. One of the hackers said that the classified documents were from the Central Bank of the Russian Federation (CBRF) and the intentions behind leaking the data, was revenge against Vladimir Putin's censorship of media, punishing dissidents, and ultimately invading Ukraine.
Closing a miner's account resulted in a $144 million penalty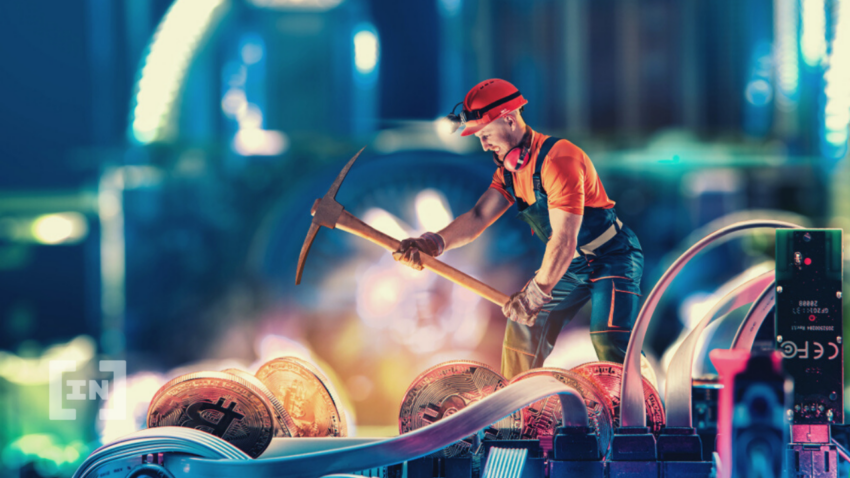 UniCredit, the second-largest Italian bank has been slammed with a $144 million fine for illegally closing the account of a cryptocurrency miner.
The case was filed in Bosnia and Herzegovina by a subsidiary of Bitminer Factory, the largest mining farm in Russia. 
According to the reports, the account closure impeded the company's ICO as it intended to launch a new mining project with renewable energy as the focus. The bank defended its decision that it was against its policy to enter into partnerships with digital currency firms.
UniCredit announced that it will be appealing the decision of the court but court records show that the bank did not tender documents to defend its position.
BAYC endures a tumultuous week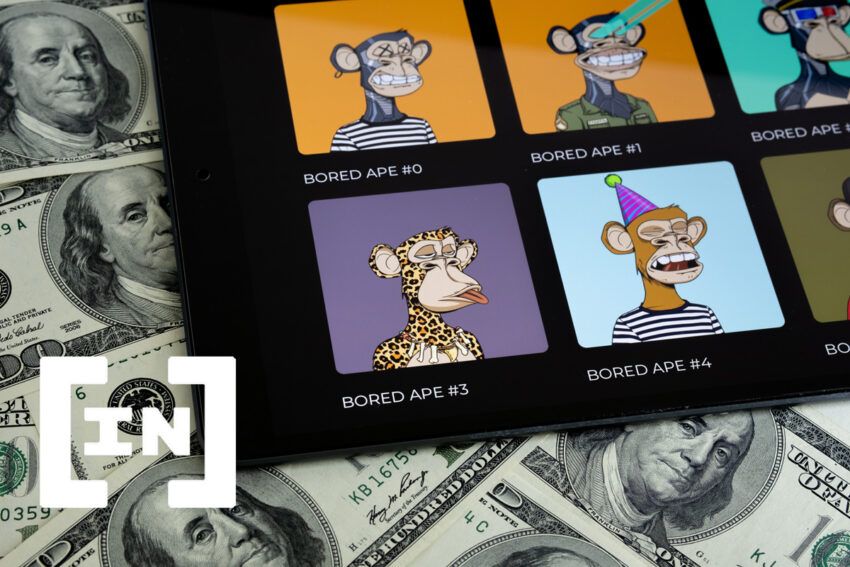 Yuga Labs' Bored Ape Yacht Club (BAYC) had a peculiar week, with interesting takes throughout the ecosystem.
BAYC started off the week with a costly mistake, where an NFT, valued at $300,000, was sold for a mere $115. While the mistake was attributed to the misreading of ETH and DAI, others claim that the sale was the result of a hack.
Following the sale, BAYC informed its community that on April 1, its official Discord channel was compromised, resulting in the loss of several Ape collectibles.
BAYC took to Twitter to announce that individuals should not mint on Discord, because of a webhook exploit. "We are not doing any April Fools stealth mints/airdrops etc. Other Discords are also being attacked right now," the NFT collective warned.
Mutant Ape Yacht Club #8662 (MAYC #8662) was pilfered, while BAYC #3738 and a couple of NFTs from the Doodles collection were lost. Word in the community is that the official captcha bot was compromised leading to the exploit, with Discord security expert "Serpent" warning users to disable their captcha bots.
Across the broader NFT space, OpenSea hinted that a groundbreaking integration with Solana was in the making, sharing a video with the caption – "the best-kept secret in Web3′," which has garnered over 30,000 interactions on Twitter.
Axie Infinity's $600M hack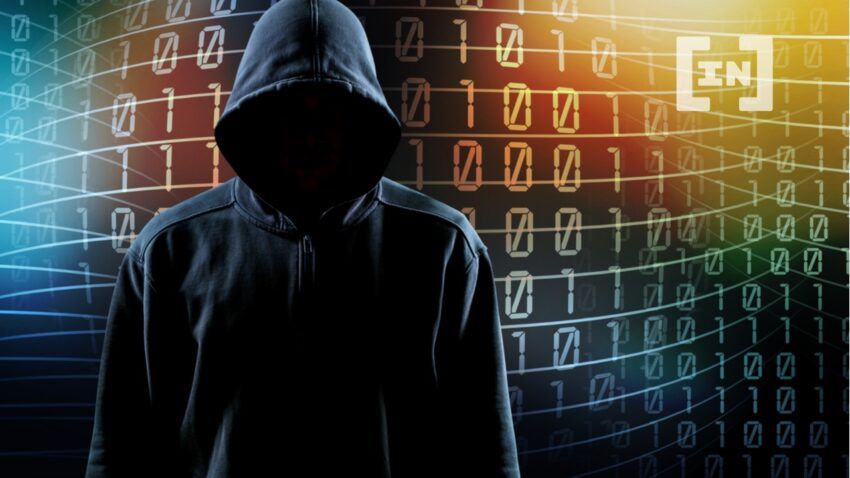 Hackers in the cryptocurrency space had multiple field days in the past week as they attacked several projects, most notably the P2E game, Axie Infinity.
With over $620 million in ETH and USDC stolen, the hack makes it one of the largest hacks to hit the space, exceeding last year's PolyNetwork heist.
So, what happened? During NFT LA, it was revealed that Ronin Network, a sidechain for Axie Infinity, lost over $620  million in ETH and USDC after the hacker used compromised "private keys to forging fake withdrawals."
Hackers ruined the launch of TheShifters.io, a widely anticipated NFT collection that led to the loss of over $2 million. The hackers created a fake website to lure unsuspecting investors to purchase fake NFTs and used an illegitimate mint link to receive payments.
"We estimate there has been around $2 million worth of fraudulent transactions of fake shifters," said the project's founder. "We are doing everything we can to educate customers on the correct way to buy them and hope no one will else be tricked by these hackers."
Don't forget to subscribe to our weekly newsletter and get these roundups right in your inbox!
What do you think about this subject? Write to us and tell us!
Disclaimer
All the information contained on our website is published in good faith and for general information purposes only. Any action the reader takes upon the information found on our website is strictly at their own risk.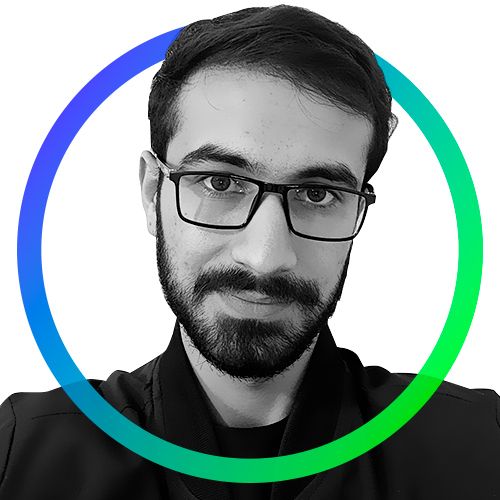 Wahid loves to write, especially about Crypto and Blockchain. He started his blogging journey in 2017 and turned to crypto in 2019. Wahid is interested in tech, chess and DeFi. He...
Wahid loves to write, especially about Crypto and Blockchain. He started his blogging journey in 2017 and turned to crypto in 2019. Wahid is interested in tech, chess and DeFi. He...
READ FULL BIO
Sponsored Sponsored