As we construct the next era of digital reality certain elements from Web 2 won't make the cut. However, the language chosen to communicate the promise of the space will determine access and inclusivity for the masses.
Web3 is here, it is now and it is the tangible future of our digitals lives. Already major, global sectors found ways for Web3, crypto, and blockchain integration. As this new technological era develops further, industry crossover will become the norm.
However, if the space wants to appeal to the masses. It needs to reflect a key component of our societies: diversity. The world is not one flavor. It is a place full of competing and complementary ideas, interests, and understandings. People are not all tech or finance aficionados. Though, people can all benefit from the power of decentralized solutions, financial or otherwise. They just need to understand how.
Currently, according to findings from the Fintech Diversity Radar's (FDR) 2021 report on diversity, the fintech industry has room for improvement.
As transformation to a digital progresses, it will be a major responsibility of the tech industry to value information and users from beyond its initial audience. This can be done effectively through the language which is chosen to represent the space as whole. Despite global language barriers there are ways to market the space, which make for a more identifiable Web3 world for everyone.
BeInCrypto spoke with Lexi Short, Chief Marketing Officer of DeversiFi, to better understand her vision for a genderless, borderless Web3.
Not Only A Man's World
Like Lexi, many women are joining the crypto space as both investors and pillars of the workforce. However, an initial observation of the space, despite her welcoming colleagues, found unfamiliar jargon and identities. "I've been really interested in blockchain, but felt intimidated by it. It felt very masculine and felt very technical, it didn't really feel like somewhere I can add value."
"I think some of my initial challenges in the space intensified by the fact that I'm a woman. I probably did have a bit of imposter syndrome. Previously I wasn't in finance or in tech. The financial language and jargon itself was confusing. So I had to learn quite a lot on the job about the actual market."
Due to financial spaces, both traditional and decentralized, being male dominated, both the language and culture reflect this. "One of the most off-putting things for me is this 'bro culture'. Obviously, because of marketing, I spend a lot of time on social media. I think we see it a lot there."
Demystifying Jargon
However, if these financial "cultural" nuances are clarified and redirected towards general understanding, not only women but anyone outside a traditional fintech profile can find their footing.
"At the beginning, I just didn't understand what people were saying, because of the slang and because of the terminology. When someone explained it to me in traditional English, I was like, why don't we just say that? Like, why do we call yield farming? Why don't we just say earn interest on your investment? Then everyone would know what that meant.
"On the community side of it there is this kind of 'maxi tradition'. An original group of crypto enthusiasts who, I believe, exacerbate the jargon situation."
"I think there's this habit that's formed in the industry to use this language and continue using it, it blocks people from joining. It's one of the reasons why I think the founders wanted to onboard me – to adapt the language."
Marketing in a Decentralized World
Though if the language of an entire industry should shift, marketers have an uphill battle before them. Moreover, as Lexi points out it's not just a new language dynamic but brand new, Web3 native marketing methods.
"To understand how we can kind of combat some of this, it's good to take a step back and understand the differences between Web2 and Web3 from a marketing perspective.
From more of a traditional marketing background, the funnel shape that you look at is reach and brand awareness, engagement, acquisition and retention. In Web3, you have to look at every stage of the funnel differently. The kind of tools which you normally deploy for partnerships are not traditional. It's more about integrations and the access you provide.
There's also kind of differences in the way that we look at engagement. The engagement reach point is more around community. Then normal growth hacking tactics are all about liquidity, mining, and tokenomics." Lexi argues that marketing in Web3 follows a new, play-as-you-go playbook.
"The issue is that the tools that work for Web3, make a huge assumption about the knowledge base of the user. Essentially to understand DeFi or crypto, you must have a wallet, and you understand how to move funds around. Fragmentation and wallets are huge barriers for what I would consider like the next billion users, which is what we should all be focused on as an industry."
Anonymous User Personas and Privacy Protection
It's difficult to know much about user identity in an industry which prides itself on privacy and anonymity. Marketers, such as Lexi, who heavily rely on personalized data must then adapt their methods and the shifting consumer paradigm.
"One of the biggest challenges in Web3 is defining our users. With self custody, and like user owned data comes the major issue of user identity. Traditional marketing with, for example email addresses, Facebook and Twitter accounts, give identifiable data, from which you can then build up a holistic persona."
Currently, Lexi finds herself inventing consumer personas in the dark.
"Extrapolating user types is what I'm trying to do now, in a very different way than I would have done traditionally. In DeFi, I just don't know anything about these individuals. I can look on-chain and see accounts and try to pick apart the kind of connections and other chains that they're on. Though in reality, you only know what the user allows you to know. The challenge is that we can make assumptions about our users, and through platform metrics, financially assume, but imagining them as people, which is where the true benefit from a marketing perspective is really difficult."
"How do we protect privacy, whilst learning about people and giving them what they want is kind? This is the crux of my challenge."
Diversifying for Diversity
An important aspect to industry change certainly comes from obtaining a more diverse and globally representative user base. However, it also goes for the people behind the scenes.
"I believe in a borderless, genderless brand. I'm in the position as CMO of this company that I can make the brand and the platform accessible to people internationally, to women, to anyone who wants to use it."
The opportunities which crypto offers to the world are becoming increasingly easier to understand. This comes with the influx of "outsiders" or people from other, sometimes unrelated industries, into the space.
"From a recruitment perspective, I've been pushing really hard to bring in women. A lot of people who are coming into senior roles now are coming from outside of crypto. That brings an opportunity to bring women with various fields of expertise."
For those who do join as an outsider, as Lexi herself did (previously in the charity industry), she says trusting yourself is key. "Trust the expertise that you're bringing, because actually there's no sector, business development, marketing, or even tech that's been done properly yet. It's all still early and no one's really nailed it. From my perspective, the more experience you have outside, the better because you challenge it."
Learning Together
Demystifing jargon and tearing down preimposed industry barriers allows the ecosystem of the decentralized world to learn more. "Both men and women will be nervous about joining -cutting edge technology. But there are so many applications that we haven't even explored yet, which I think is really exciting."
Lexi said, one she realized this is a space constantly growing, developing, and learning she felt the freedom to ask complicated questions. "It has been an uphill curve. But everyone in this space is learning. Once I realized that, I felt way less embarrassed to ask questions. I had pre-assumed that because they were men and developers, they were just DeFi legends and they knew everything. But actually they didn't. Our founders are still learning every day."
"I threw myself in. I wanted to use all the chains and wallets. My funds got stuck after I used bridges. I tried out spot trading. I needed to understand and I can't do it without trying."
The DeversiFi CMO said, some of her influences like Mona from Enzyme or Samantha Yap at YAP global encouraged her to jump aboard the crypto train and learn.
"Sam from YAP Global said something to me, when I started, which really stuck with me. Crypto is like a fast moving training, you have to just jump on and grab on and not look back."
Disclaimer
All the information contained on our website is published in good faith and for general information purposes only. Any action the reader takes upon the information found on our website is strictly at their own risk.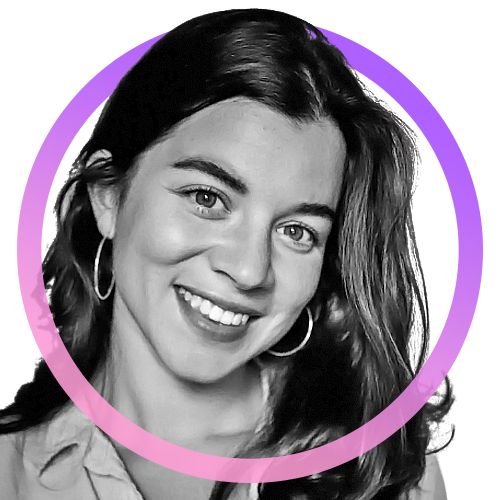 Savannah Fortis is a multimedia journalist covering stories at the intersection culture, international relations, and technology. Through her travels she was introduced to the...
Savannah Fortis is a multimedia journalist covering stories at the intersection culture, international relations, and technology. Through her travels she was introduced to the...
READ FULL BIO
Sponsored Sponsored