Gender and racial equality are intricately linked to sustainable development. When it comes to finance and fintech, challenges for women and minority groups are apparent.
Let's reflect on these challenges and examine the steps to mitigate them.
Achieving diversity in the financial sector is crucial
Narrowing the gap between the communities leading the adoption of fintech and their representation in the developer community building fintech ecosystems will be crucial to achieving more equitable outcomes for these participant. In addition to creating a more profitable businesses, according to more and more research. 
Caroline Criado Perez's chart-topping book Invisible women: data bias in a world designed for men illustrates how, in our tech-centric lives, the requirements of minority groups and women are frequently overlooked because they simply don't have a seat on the design team.
Technology design defaults to best suit the male and majority group experience. They often lack vital accommodations or design features that would benefit or prevent the alienation of other parties. For example, mobile-first launches enable early access to fintech products in emerging markets.
Entrepreneurs from diverse backgrounds are more likely to develop tech solutions that address a need they themselves experience. It all depends, Criado Perez argues "on who is going to be allowed to do the inventing."
Glimmers of hope
Headline findings from the Fintech Diversity Radar's (FDR) latest (2021) report on diversity in fintech make for somber reading. However, there are some glimmers of hope.
The FDR report found that the number of female fintech leaders is rising more rapidly than in other sectors. This is happening specifically in the regions where the financial inclusion and poverty gaps are the widest. This includes the Middle East, Africa, and Latin America.
The number of women entering the blockchain and cryptocurrency jobs market is rising steeply. This is a particularly welcome indicator, given how central this sector is becoming in shaping the future of financial services. 
We live in an era of accelerative transformation. It is the responsibility of the tech sector as a whole to recognize the rewards of valuing "outsider" ideas and encouraging a diversity of thought to proliferate within our companies. This is also shown to best foster innovation. 
Diversity of thought brings about better outcomes 
Thankfully, the industry is waking up to the need to do more, starting with representation. Conferences and events are some of the best ways to help build inclusive in-person communities. However, they start by ensuring representation of these diverse groups. 
WebSummit is one example of an event leading the pack with its "women in tech" ticket. It allows women, or those who identify as women, access to a special discount for tickets at just $85 per pair. This is less than 10% of the price for men. In running this initiative, WebSummit has managed to increase its female attendee ratio to over 45%. 
While these kinds of general initiatives are great for raising interest, specific interventions may be more effective in some areas.
For example, while some data shows that more women are generally investing in crypto, the burgeoning NFT market still appears to be highly male-dominated. According to Bloomberg, just 5% of all NFT art sales over the last two years were by female artists. 
However, the same article highlighted that the art sector, in general, is also heavily skewed towards men. Arguably, the NFT art sector is only reflecting a broader problem. But to accept that argument simply erodes any central thesis that technology is a driving force for positive change, and this I can not accept.
Making space for role models in fintech
Giving minority executives and seat at the leadership table and spotlighting their achievements is one of the best ways to demonstrate inclusivity and promote further participation:
Danielle Davis, one of the few female artists in the NFT space, has also dedicated her time to running a website sharing the basics of creating art-based NFT. Thus, making this medium more accessible for those looking to break into the sector. 
Maggie Love has been a tireless supporter of bringing more women into DeF. She founded the educational initiative SheFi, a global community of women interested in learning and innovating in the space.  
Journalist Leigh Cuen co-founded Des Femmes magazine, aimed at women working at the convergence of tech and finance. Female focused outlets like The Stack are also spotlighting trailblazers innovating in the industry.
Some are even making the destruction of these barriers their life's work. For example, Priti Rathi Gupta founded LXME. It is a financial planning and investment platform for women in India – a demographic traditionally ignored by the financial services sector. 
Inclusivity in fintech is everyone's job
With the current demographics skewed so heavily towards men and majority ethnic groups, it's evident that there's plenty of work to do. In addition, there are no easy fixes.
However, even with a minority voice, the initiatives to encourage women and people of color toward careers and career growth in fintech can help to increase the profile of a more diverse contingent leadership. In addition to demonstrating that the sector can be inclusive. 
Employers and executives should look at working with organizations dedicated to lifting up minority groups in the tech sector.
TransTech, for instance, provides coding training, career prep courses, mentorship, and fights for trans representation in tech.
Black Women in Blockchain Council (BWBC) help boost the number of Black female blockchain developers in the industry. The BWBC does this by partnering with organizations to create online bootcamps. These target upskilling half a million Black women to become developers by 2030.
While collaborating with community groups such as these to provide platform assistance, internships, teaching resources, and mentorship is hugely important. So is hiring diversity reporting – which large employers should strive to do on a quarterly or bi-annual basis. 
Sustainable development depends on equality of opportunity across the board. It is the only path to a healthy global economy.
Disclaimer
In compliance with the Trust Project guidelines, this opinion article presents the author's perspective and may not necessarily reflect the views of BeInCrypto. BeInCrypto remains committed to transparent reporting and upholding the highest standards of journalism. Readers are advised to verify information independently and consult with a professional before making decisions based on this content.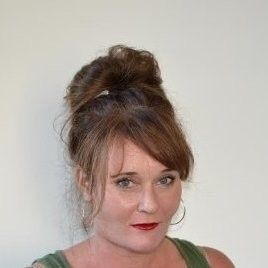 Amanda Keleher , CPO at ConsenSys
Amanda Keleher is currently the Chief People Officer at ConsenSys. ConsenSys is the leading Ethereum software development organization that enables individuals and enterprises...
Amanda Keleher is currently the Chief People Officer at ConsenSys. ConsenSys is the leading Ethereum software development organization that enables individuals and enterprises...
READ FULL BIO
Sponsored Sponsored