The metaverse is creating a stir in the tech world. According to Blockchain Gamer, nearly $3 billion was spent on virtual lands in 2022. Metaverse platforms are pioneering new ways for users to socialize, play games, attend events and even build businesses. They fuse the virtual with the physical, or so the sales pitch goes.
So what's on the market, and where have all these dollars been spent? Let's explore the metaverse platforms leading the charge to build and host the virtual playgrounds of the future.
🛡Surf the Internet safely and keep your personal data private!
Use Atlas VPN with -82% discount bypromo code ATLASWELCOME by THIS LINK!
What are metaverse platforms?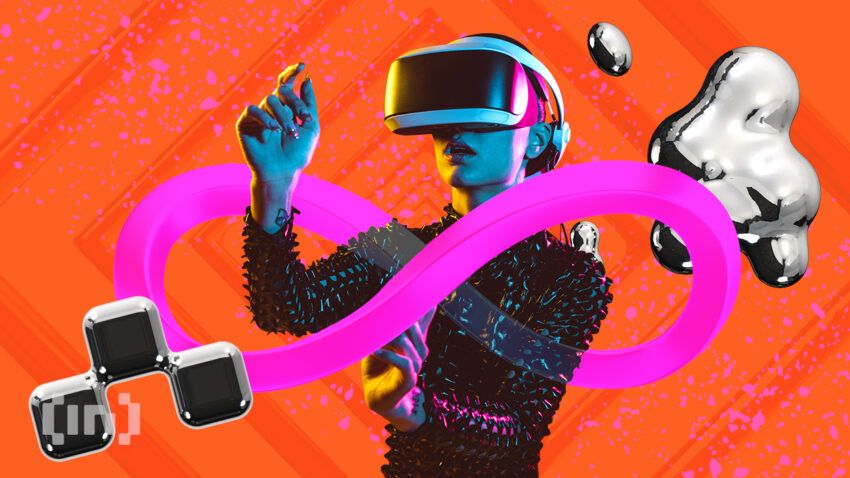 Metaverse platforms allow individuals and developers to create their own versions of the metaverse. Usually, these platforms are interoperable, immersive, and interactive. Many allow users and creators to accumulate rewards and monetize their content or assets over time.
In the last few years, multiple industries — from gaming to fashion to healthcare — have established a presence in a virtual world. So which are the leading metaverse platforms, and what do they currently offer?
Top 10 metaverse platforms
In October 2021, a report by MRS Digital showed that around 2.5 million searches included the word "metaverse." While this was largely down to Facebook's rebrand as Meta, the statistic is deceiving. There's strong competition in this market, and Meta is by no means the top dog. Here's a comprehensive list of the top ten metaverse platforms to watch out for in 2023.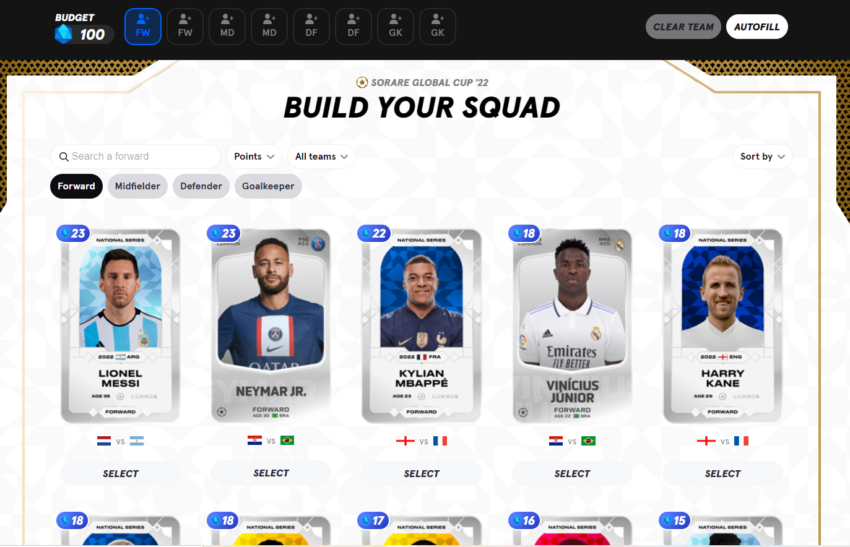 Sorare is one of the first NFT-based fantasy football games. Players can trade and play cards as an immersive gaming experience.
Similar to the concept of football fantasy, Sorare allows players to build lineups from the cards in their collection. With every tournament, a player's team will earn more rewards, which can later be traded for money.
Setting up a Sorare account is simple. Users must simply create a verifiable email, username, and password. Once logged in, players receive free collectible cards that let them build a team on the Ethereum blockchain.
Beyond managing teams, players can tokenize these cards and trade them on Ethereum. The platform also utilizes Starkware's technology to avoid any scalability issues.
Sorare has also secured endorsements with hundreds of sports clubs. It counts French footballer Kylian Mbappe as a brand ambassador and investor and has a strong sports-based following.
The Sandbox is a metaverse platform that allows players to build, own, and monetize their gaming content on the Ethereum blockchain. Similar to Decentraland, The Sandbox metaverse has its own ERC-20 utility token, SAND. Basically, SAND serves as the vehicle that runs Sandbox transactions.
Ultimately, this leading gaming metaverse platform allows creators to upload, publish, and trade their NFT creations. Over the years, The Sandbox has partnered with mainstream brands, artists, and creatives, including Snoop Dogg, Bored Ape Yacht Club, and Ubisoft.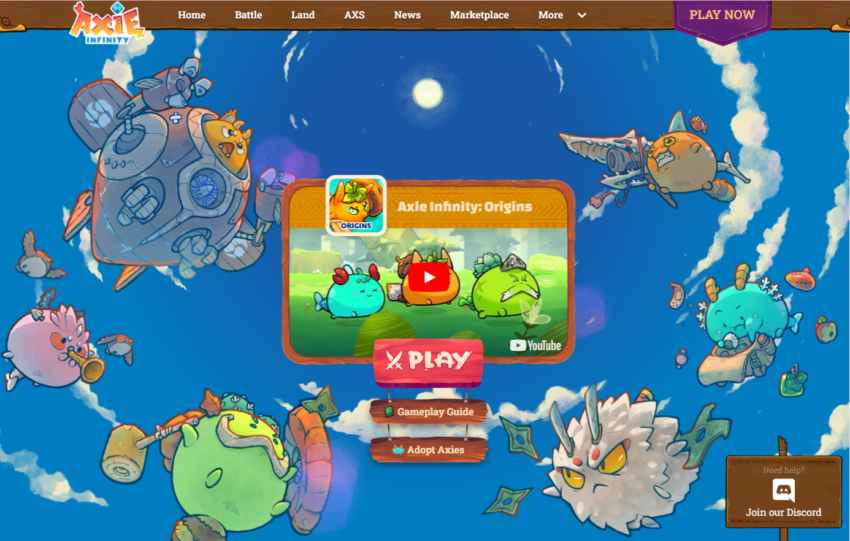 Axie Infinity is a play-to-earn game inspired by popular Japanese video games like Pokemon and Tamagotchi digital pets. The gaming metaverse platform runs on the Ethereum blockchain and uses NFTs to represent specific characters, land plots, and other in-game assets.
To get started with Axie Infinity, users must connect their digital wallets and open an Axie Infinity account. Players can interact with the digital marketplace to access gameplay and build in-game attributes such as health, speed, and morale.
Axie Infinity Shards (AXS) are the native and governing token of the Axie Infinity platform. Holding AXS gives players utilities, including breeding Axies, competing in battles, purchasing land, and winning tournaments. Users can also stake the tokens to claim rewards and participate in platform governance.
Roblox is a multiplayer online platform. Both children and adults can create and socialize in this immersive 3D world.
Initially built as a website in 2006, Roblox is now accessible on various devices with millions of active daily users.
So how does Roblox work? Players can interact by creating an avatar (profile representation). They choose specific physical attributes. Health, custom looks, and other features are available to purchase with the platform's native currency, Robux.
In addition, Roblox incorporates gaming, social media, and social commerce. Players can develop their own spaces, earn, and even trade their Robux.
Although users may want to make in-game purchases, getting started on Roblox is free. Users can also join as developers and help build games for the platform. Some widely played games on the Roblox app are Jailbreak, Adopt Me, Brookhaven RP, and Club Penguin.
Decentraland is a web-based 3D virtual world platform that runs on the Ethereum blockchain. The platform — which was the first of its kind — was created in 2015 by Ariel Meilich and Esteban Ordano. Its first Initial Coin Offering (ICO) was in 2017, with a public launch in February 2020.
A decentralized autonomous organization (DAO) runs the Decentraland metaverse platform. The DAO utilizes the ERC-20 token standard for its native cryptocurrency, MANA. In addition, the platform has two other tokens. LAND, an ERC-721 token, represents parcels of land NFTs. Estate, another ERC-721 token, depicts combined parcels of digital land.
With the MANA token, players can buy and sell virtual lands, explore the Decentraland land map, attend events and even gamble at a casino.
Overall, the ability to own a plot of land, rent it out, build on it, and design houses, bars, gardens, parks (and more) makes Decentraland unique. Users can even attend and host virtual concerts or sports games in the virtual world.
The platform has hosted notable events in the past few years. These include a MetaMask party celebrating 10 million active users and a Super Bowl event held at Miller Lite's Metaverse dive bar. Celebrity artists such as Ariana Grande, Travis Scott, Marshmello, and Justin Bieber have all hosted virtual events on the platform with great success.
Illuvium is a blockchain play-to-earn game that uses Unreal Engine 4 technology to produce 3D virtual objects. Launched in 2020 by Kieran Warwick and Aaron Warwick, Illuvium functions as a collectible token and auto-fighter role-playing game.
This platform offers an immersive gaming experience in a virtual world that hosts avatars, usually called Illuvials. These Illuvials exist as NFTs, which hold value on the Ethereum blockchain. Users can interact within the community as well as mine and receive rewards with these fantasy creatures.
Players are compensated with ILV and SILV tokens, which are used to win battles and facilitate adventures. Similar to Axie Infinity, Illuvium revolves heavily around in-game fighter avatars with customizable attributes. While Illuvium offers a 3D gaming experience, Axie Infinity offers an unconventional 2D game experience.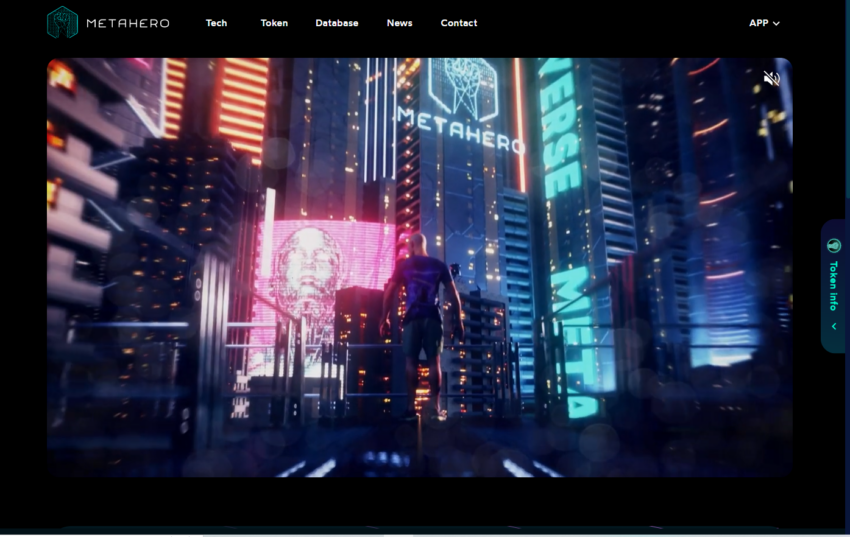 Metahero combines real utility tokens with ultra-realistic 3D technology to produce virtual three-dimensional objects. These objects are used for gaming, profile pictures, social media, fashion, and other utilities within metaverse ecosystems. The idea is to offer users a gateway to the virtual opportunities of the future while pioneering cutting-edge 3D tech. A token-based economy (HERO is the native token) supports the Metahero marketplace.
Metahero is a decentralized platform that runs on Binance Smart Chain (BSC). The platform has gained significant traction since its launch in 2020. Notable partnerships include one with Wolf Studio, which facilitates NFT integration via 3D scanning.
Users will soon be able to customize almost any object and mint it as an ultra-realistic NFT. Wolf Studio's fundamental technology evaluates a real-world object, gathers data, and then digitally renders it. The platform also plans to develop a HERO app to serve as a gateway to the Metahero ecosystem.
Bloktopia combines blockchain technology, virtual reality, and augmented reality to offer developers, gamers, and investors a futuristic, one-stop web3 destination.
This project offers a unique approach to the metaverse. Bloktopia describes itself as a 12-floor virtual skyscraper that represents 21 million bitcoins. The platform allows users to become virtual landlords "to some of the largest projects in crypto." Users benefit from access to crypto information and immersive content in a single place.
Bloktopians — users who hold the BLOK token — can earn revenue through various avenues, including real estate ownership and advertising. Users can also join live events and explore different metaverse floors in an immersive, engaging environment.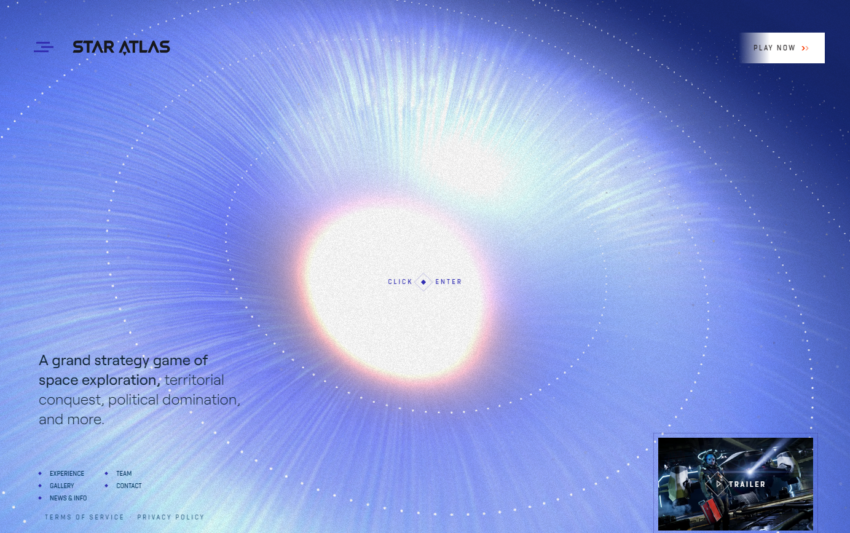 Star Atlas is an online blockchain-based MMORPG (massively multiplayer online role-playing game). The metaverse platform uses Unreal Engine 5 technology to power a wide range of gaming activities. Founded by Automata, Star Atlas allows players to socialize, participate in battles, claim territory and ultimately build their own communities.
Star Atlas runs on the Solana blockchain and employs a dual-token model. The POLIS token governs the network, while ATLAS acts as a payment token. Users can purchase various in-game items on the marketplace, including Lands, NFT-based space vehicles, and other features.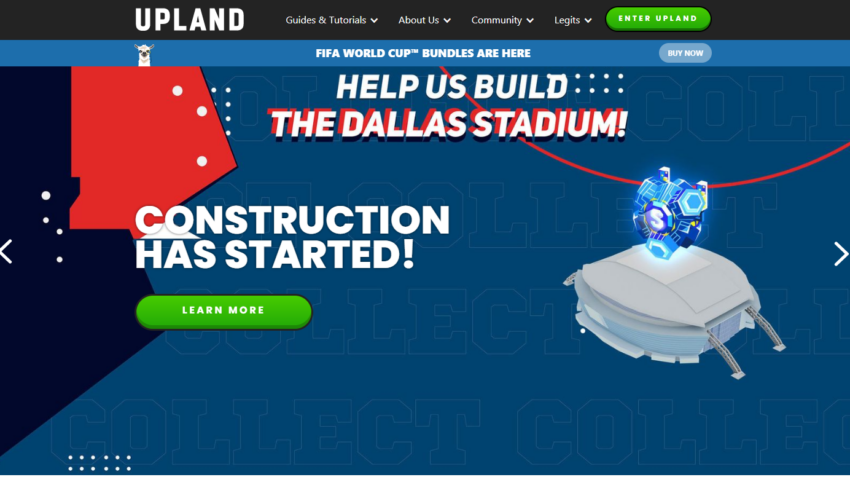 Upland is another online real estate marketplace and play-to-earn game running on the EOS blockchain. Launched in early 2020, players can participate in treasure hunts, socialize, and buy NFT representations of actual real estate. Players trade their NFTs for real U.S. dollars using Tilia Pay, which supports PayPal.
Ultimately, Upland aims to create a virtual version of real-world addresses in the metaverse. There are currently more than 20 US cities in virtual form on Upland, including Detroit, San Francisco, New York City, Cleveland, and Chicago.
Future of metaverse platforms
What does the future hold for metaverse platforms? We can certainly expect to see more large conglomerates enter the space. Web2 companies are increasingly keen to claim a piece of the web3 pie. But for metaverses to go fully mainstream, they need more than just big brand investment. It's about converting non-crypto natives and offering truly user-friendly, interoperable platforms. There's still room for individuals and businesses to carve a space in the virtual world and build their own metaverse platform.
Frequently asked questions
What are the top metaverse platforms?
What are metaverse platforms?
Is metaverse only Facebook?
How do I join a metaverse?
Disclaimer
In line with the Trust Project guidelines, the educational content on this website is offered in good faith and for general information purposes only. BeInCrypto prioritizes providing high-quality information, taking the time to research and create informative content for readers. While partners may reward the company with commissions for placements in articles, these commissions do not influence the unbiased, honest, and helpful content creation process. Any action taken by the reader based on this information is strictly at their own risk.