For many people in the crypto market, mining coins in return for earning passive income is an attractive prospect. But mining, in the traditional sense, requires expensive hardware and significant power. Increasingly, people are turning to cloud mining instead.
With cloud mining, users simply choose a provider, invest upfront, and wait for the mining platform to generate profits. Sounds easy, right? But choosing the best cloud mining site is not so simple. We've rounded up the top contenders for 2023, so potential miners can feel confident in their investments.
Want to get reviews on the best crypto platforms? Join BeInCrypto Trading Community on Telegram: read reviews, discuss crypto projects, ask for technical analysis on coins and get answers to all your questions from PRO traders & experts! Join now
What is cloud mining?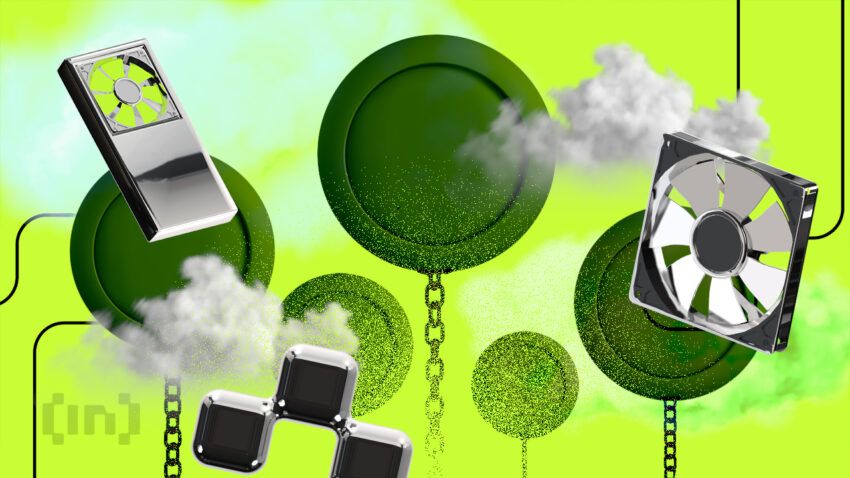 Cloud mining is the process of mining cryptocurrency by renting computational power from another source, such as a cloud mining service provider. Traditional means of mining crypto often require expensive computers, which use up a lot of electricity. This also leads to difficulty in sustaining and making a profit.
By utilizing a remote data center that shares its processing power with its renters, cloud miners don't have to worry about managing complicated hardware equipment. This is especially useful for beginners. When you use a cloud mining service, what you're actually renting out are hashrates — a metric used to assess a network's processing power. Users must register with a mining company and purchase a mining contract that acts as their "share."
Most people are familiar with bitcoin, so bitcoin cloud mining is still the most common form of crypto mining. However, you can mine any crypto that uses the proof-of-work consensus mechanism. When there's a requirement to invest upfront, choosing a trusted cloud mining site with good reviews is essential. Here are the best cloud mining sites on the market right now.
Importance of cloud mining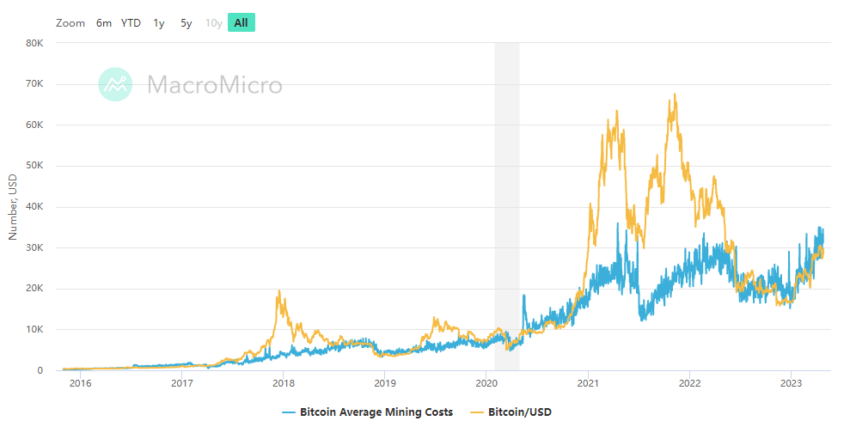 Every 210,000 blocks (roughly every four years), block rewards for mining bitcoin are cut in half. This means that in 2024, the current reward of 6.25 BTC will be reduced to 3.125 BTC.
Bitcoin mining generated $3.39/ TH per second at its peak in 2017. It was closer to $0.104/ TH per second by the end of Fall 2022. When you take into account these factors, bitcoin mining will have periods of diminished returns.
Traditional mining is expensive, and miners must pay for electricity costs, even if returns take a hit. Many people take out loans to buy equipment and start mining operations. As such, when these companies or individuals cannot repay their debt, they go bankrupt and stop mining. Cloud mining is a great way for miners to continue contributing to the security of the network without an initially large investment.
It is also less risky for those who want to earn passive income but do not have the start-up capital to begin mining. Cloud mining is also a good option for the less technically savvy. In all, it lowers the threshold for entry to the world of crypto mining.
Top 8 cloud mining sites
BeMine
Cloud mining platform

Availablity
CIS and 100+ countries
Mobile app
Android and iOS
Supported coins
BTC, ZEC, and 4+ coins
BeMine offers an innovative flagship service, bringing together data centers and equipment owners. Users can also purchase up to 0.1% share of an Application-specific Integrated Circuit (ASIC). This allows prospective miners to begin mining coins without buying expensive equipment upfront.
Miners can be purchased as cloud contracts or in parts. Mining contracts and equipment shares hardly differ from one another. Whole machines are bought forever and can be delivered to your local farm or storage facility. However, contracts are bought for a specific amount of time and are not associated with any particular piece of equipment.
-Service fee: 0.057 USD per kW/h
-Withdrawal fees: 3%-7%
-There are 4 cloud contracts: Beginner, Standard, Professional, Ultra
-All cloud contracts are for 48 months
Pros
Provides simple and easy access for investors to mine cryptocurrency 
Minimal learning curve: suitable for beginner miners
Native token Pawā offers enticing discounts and a bullish roadmap for DeFi and cloud mining convergence 
Users can purchase part of ASIC miners
Minimizes electricity usage in mining 
Profitability calculator 
No deposit fees
Offers analytics and support via Telegram
Cons
Other mining services rank higher for customer service
Stormgain
CEX Exchange

Ant-fraud engine
Availability
U.K., E.U., and 100+ countries
Mobile app
Android and iOS
Payout period
Every 30-40 minutes
This platform offers a simple and intuitive, user-friendly dashboard. StormGain performs all the operations of normal BTC mining hardware, so it doesn't use up your mobile or computer battery. Users can monitor assets rising or falling straight from the platform's interface.
Pros
Legitimate, reliable service
Anti-fraud engine
Stable payments
Good customer service
Gives up to 20% bonus on every deposit
Cons
Difficult to calculate the withdrawal amount
No in-built bot to automate trading
1. Click the link below.
2. Sign up to Stormgain.
3. Go to Bitcoin Miner page.
4. Click the green Activate button.
Register
Hashing24
Cloud mining platform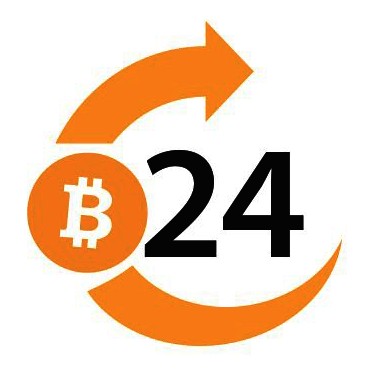 Stable hash power
Availability
E.U. and 100+ countries
The platform boasts a solid ten years in the bitcoin cloud mining market, with over 1000 coins mined and withdrawn by users, and utilizes industry leader Bitfury for its mining data centers. Similar to Ecos, the platform only supports bitcoin mining at present.
Hashing24 is a reseller of Bitcoin hash rate capacity generated by data centers. The user orders a specific hashrate volume for bitcoin mining via the cloud on the platform. The company processes the order and once completed, bitcoin mining can begin.
Daily maintenance fee
-12 month plan: $55.40
-18 month plan: $83.10
-24 month plan: $110.80
-30 month plan: $138.50
Pros
Stable hash power
24/7 customer support
Daily payout
Weekly promotions and auctions
Free demo to simulate profits
Cons
Maintenance fee is not transparent
Only supports bitcoin mining
1. Click the link below.
2. Register an account on Hashing24.com.
3. Select the Prices page.
4. Choose a contract.
5. Select a payment method.
Register
KuCoin
CEX Exchange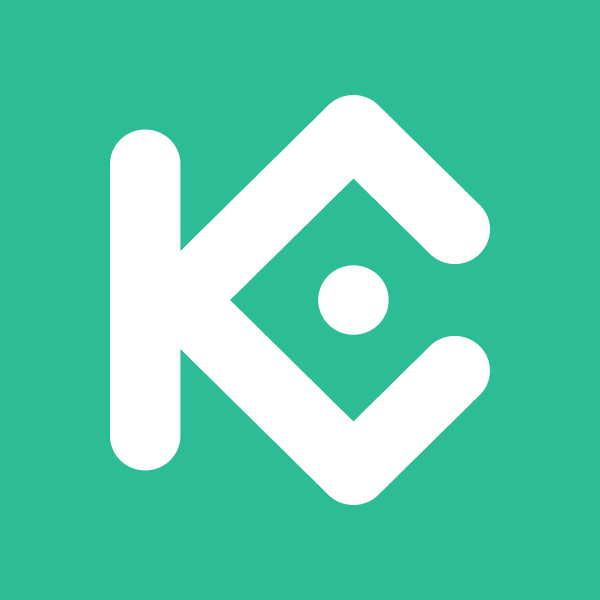 Merged mining
Availability
E.U. and 100+ countries
Mobile app
Android and iOS
This platform offers lending, staking, P2P trading, futures, spot trading, and mining. KuCoin Pool, its mining service, is a high-performance mining pool that supports bitcoin (BTC). It is a relatively new service, aiming to become one of the largest mining pools contributing to multiple blockchains.
-No fees on revenue from mining
-BTC-5T Threshold Antminer S19XP: 4.313 USDT/ T
-BTC-50T Threshold Antminer S19XP: 4.31 USDT/ T
Pros
Merged mining and FPPS settlement guarantees mining income
Accurate Hashrate Data
One-on-One Customer Service
Cons
Can not withdraw fiat
U.S. users have limited features
Can only mine BTC
1. Use link below.
2. Register an account on KuCoin.
3. Go to Earn dropdown tab, and select Cloud Mining.
4. Select Buy and enter the amount of hash rate you would like to purchase.
Register
ECOS
Cloud mining platform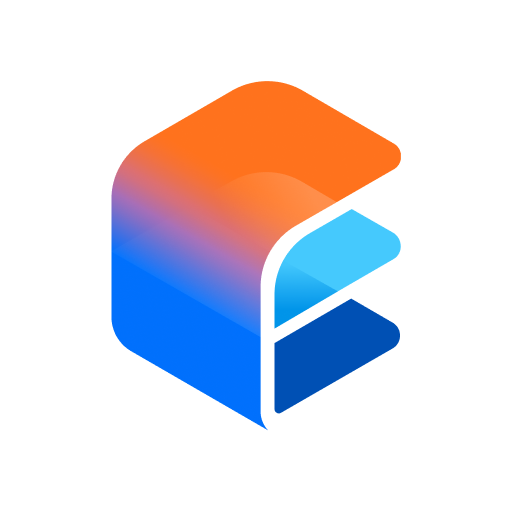 Low fraud risk
Availability
100+ countries
Mobile app
Android and iOS
With over 100 thousand users worldwide, the DeFi platform supports major coins, including bitcoin, ripple, ethereum, litecoin, tether, and bitcoin cash. However, mining functions only support bitcoin. In addition to providing cloud mining services, Ecos offers a multicurrency wallet and a range of digital asset portfolios with various risk/return ratio indicators.
-Service charge is $0.05 (indicated for 1 TH/ s per day)
-30 month, 40 month, 50 month, and 60 month contracts
-Each mining contract has adjustable pricing $150-$50,000
Pros
Customized contract purchasing
Daily payments
Low minimum withdrawal
Low fraud risk
Cons
1. Use link below.
2. Register for ECOS account.
3. Go to Mining Products dropdown and select Cloud Mining.
4. Scroll down and choose Buy Contract.
Register
Nicehash
Cloud mining platform

Availability
E.U. and 100+ countries
Mobile app
Android and iOS
Supported coins
BTC, LTC, and 32+ coins
Payout period
Every 4 hours or once a week
The Nicehash platform provides both mining hosting services as well as a marketplace. Here, miners have more freedom in customizing their mining terms. Customers can also connect their miners and sell hash rates to others on the platform by attaching their GPU.
NiceHash is a marketplace for hash power brokers that links buyers and sellers of hash power, such as miners. The unique feature of the NiceHash service is that it only links various end users and does not provide any cloud mining options, which means that NiceHash neither owns nor leases any mining equipment. Therer are no mining contracts.
-Fees for selling hash power: 0.5%-2%
-Fees for buying hash power: 3%
Pros
Fiat withdrawals
Remote mining management
Peer-to-peer hashrate trading
Fast Lightning Network mode
Cons
More expensive than most cloud mining options
Slow payout rate
1. Register at Nicehash.com.
2. Download and set up Nicehash Miner (NHM).
3. Login to Nicehash.com and NHM.
4. Connect NHM with Nicehash account.
4. Follow instructions to start mining.
Register
Bitdeer
Cloud mining platform

Hash rate market
Availability
U.S., E.U., and 100+ countries
Mobile app
Android and iOS
Payout period
Daily after threshold is reached
Apart from providing cloud mining, the platform serves as a multi-brand hash rate market. This market allows investors to buy and sell hash rates with one another. The project focuses on partnering with the world's largest mining pools and the best mining equipment manufacturers.
Plans range from 30-540 days, depending on the contract for each coin specifically. For example, the Bitcoin Antminer S19Pro Plan ranges from 30-45 days. While the Filecoin Full Effective Plan ranges from 180-540 days. You can also choose your hash rate amount.
-Hashrate Fee: $5.58
-Electricity Fee: $0.5310/Day
Pros
Hashrate market
Cloud hosting of miners
iOS and Android app integration
Charts of cryptocurrencies in real-time
Cons
Hashshiny
Cloud mining platform

Low maintenance fees
Availability
100+ countries
Mobile app
Android and iOS
Supported coins
BTC, ETC, and 5+ coins
This bitcoin cloud mining software allows users to find the best profitable pools easily. In addition, the platform offers a graph with hashrates that provides live data.
Moreover, payments can be made using PayPal and crypto wallets, and the minimum investment to start is only $10, making it attractive to a wider range of investors. You can also mine multiple cryptocurrencies, such as: BTC, DASH, LTC, ETC, ZEC, DCR, DOGE.
-Fees differ between coins
-SHA-256 Cloud Mining: $ 0.50 per 10 GH/S
-X11 HASH Cloud Mining: $ 0.55 per 100 MH/S
-SCRYPT Cloud Mining: $ 0.55 per 1 MH/S
-ETCHASH Cloud Mining: $ 0.25 per 100 KH/S
-EQUIHASH Cloud Mining: $ 0.15 per 10 SOL/S
-BLAKE256R14 Cloud Mining: $ 0.50 per 10 GH/S
-DOGECOIN Cloud Mining: $ 0.90 per 1 MH/S
Pros
Real-time mining hashrate within the application
Low minimum investment
Daily payout
Low maintenance fees
Mobile app
Cons
Can be expensive compared to other platforms
1. Go to hashshiny.io.
2. Sign up for an account.
3. Download the app.
4. Follow instructions to start mining.
Register
Name

Price

Supported Coins

Fraud Risk

Payout Period

Mobile App

BeMine | Start Mining

Pricing starts  at $44.22, the cost of electricity is $0.057 kW/h, security and service is free

Supports Bitcoin and coins using the Ethash and Scrypt algorithms

Low

Daily

Yes

StormGain | Start Mining

Free

BTC

Low

Every 30-40 minutes

Yes

ECOS | Start mining

$150 minimum

BTC

Low

Daily

Yes

Hashing24 | Start mining

0.00192480 BTC /12 months
0.00288721 BTC /18 months
0.00384961 BTC /24 months

BTC

Low

Daily

No

Kucoin | Start mining

2%

BTC and BCH

Low

Daily

Yes

Nicehash | Start mining

2% — Big mining farms are entitled to a progressive fee structure,

The mining fee can decrease from 2% down to 0.5% depending on contributed hashrate

Bitcoin, Beam, Raven, and other Cryptocurrencies

Low

Every 4 hours

Yes

Bitdeer | Start mining

Minimum investment of $542, which covers 50TH/s

BTC, BCH, FIL, ZEC, CKB, HNS, DOGE and more

Low

When the plan's revenue balance reaches the minimum threshold value of the pool, the pool will pay the next day (within 24 hours)

Yes

Hashshiny | Start mining

Minimum $10 investment, maintenance fee of $0.15-0.95 per (GH/ TH/ KH)/s depending on the hashing algorithm

BTC, LTC, ETC, DASH, DCR, ZEC, DOGE

Low

Daily

Yes
How to choose the best cloud mining site for you
Always do your research before choosing the right platform for your needs. Keep in mind that the best cloud mining sites are those that have a proven track record of successful payouts and customer reviews. Be aware that many cloud mining platforms are scams. It is crucial to find one that pays you consistently and is transparent with its hashrates. Cloud mining can be rewarding if you practice good risk management, choose a reputable company, and only invest money you're comfortable losing.
Frequently asked questions
Is cloud mining profitable?
How can I start cloud mining?
Disclaimer
In line with the Trust Project guidelines, the educational content on this website is offered in good faith and for general information purposes only. BeInCrypto prioritizes providing high-quality information, taking the time to research and create informative content for readers. While partners may reward the company with commissions for placements in articles, these commissions do not influence the unbiased, honest, and helpful content creation process. Any action taken by the reader based on this information is strictly at their own risk.