The ability to play free online games to earn money is no longer a thing of the past, and several such games exist. With the rise of these blockchain-based games, there's a real possibility that you can develop another stream of income, especially if you already spend a lot of your time playing games.
This guide lists 11 free online games that you can earn from. There's quite a variety, so we're sure you'll find something you like.
Play-to-earn games are a revolutionary new model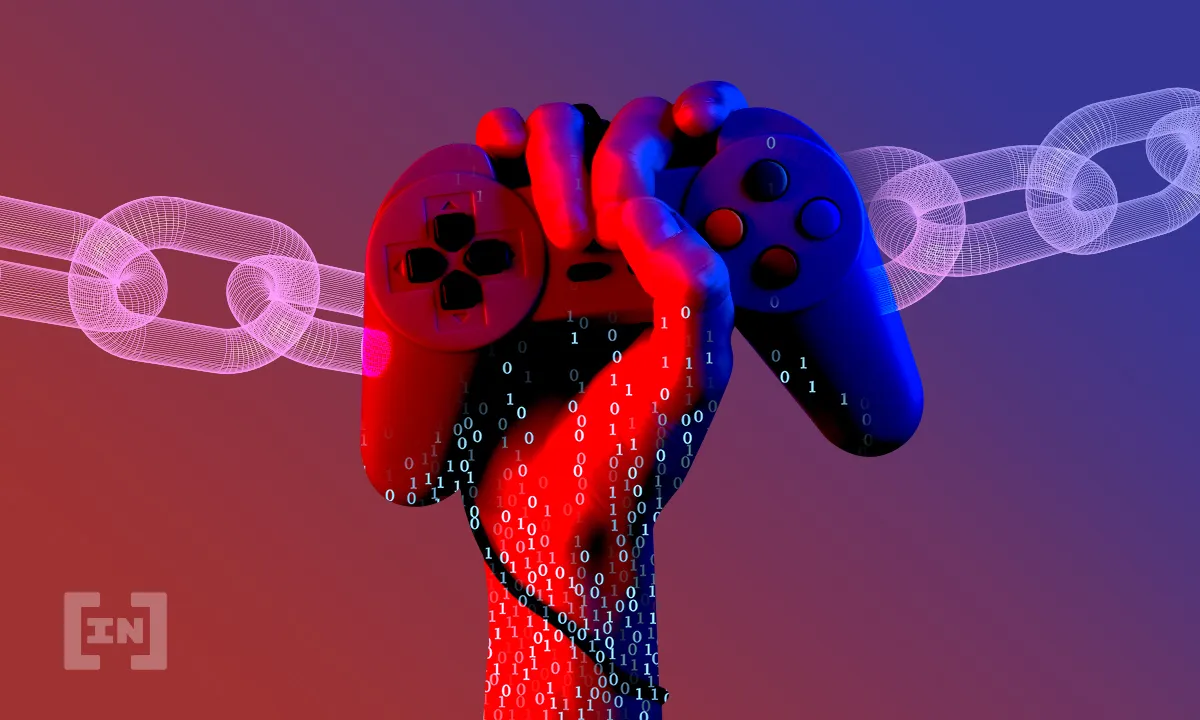 As the crypto world emerged, it has increased the appeal of Play-to-earn (P2E) games. Many of the early internet adopters wondered if they can play free online games to earn money, and it turns out, they can.
This unique play-to-earn gaming model is designed for adults and rewards virtual currency to participants for playing games that they wouldn't usually play. One of the most popular games today is Axie Infinity, a blockchain game in which you have to build a collection of Axies, the NFTs of the game. If we consider the total value of assets in the game, Axie Infinity has over $3 billion.
However, it's important to note that most of these play-to-earn games are not technically free.
Axie Infinity requires three Axie NFTs in order to start the game. And the NFT prices have gone up with the game's popularity. According to DappRadar, the most expensive NFT was traded for $2.33 million in WETH.
The best incentive to play any of these blockchain-based games is that your in-game assets are registered on the blockchain and are actually NFTs. These items are useful if you want to play the game, but you'll most likely be able to find a buyer for them if you ever decide you don't want to play anymore.
That's why NFT and blockchain games can be great investment options and sources of income. This model allows players to get paid in virtual currency and play free online games to earn money. And with the prospect of the upcoming metaverse, we're expecting to see even more games. If you want to play online games, we've researched the best 11 online games that offer the greatest chances to earn.
Top 11 free online games to earn money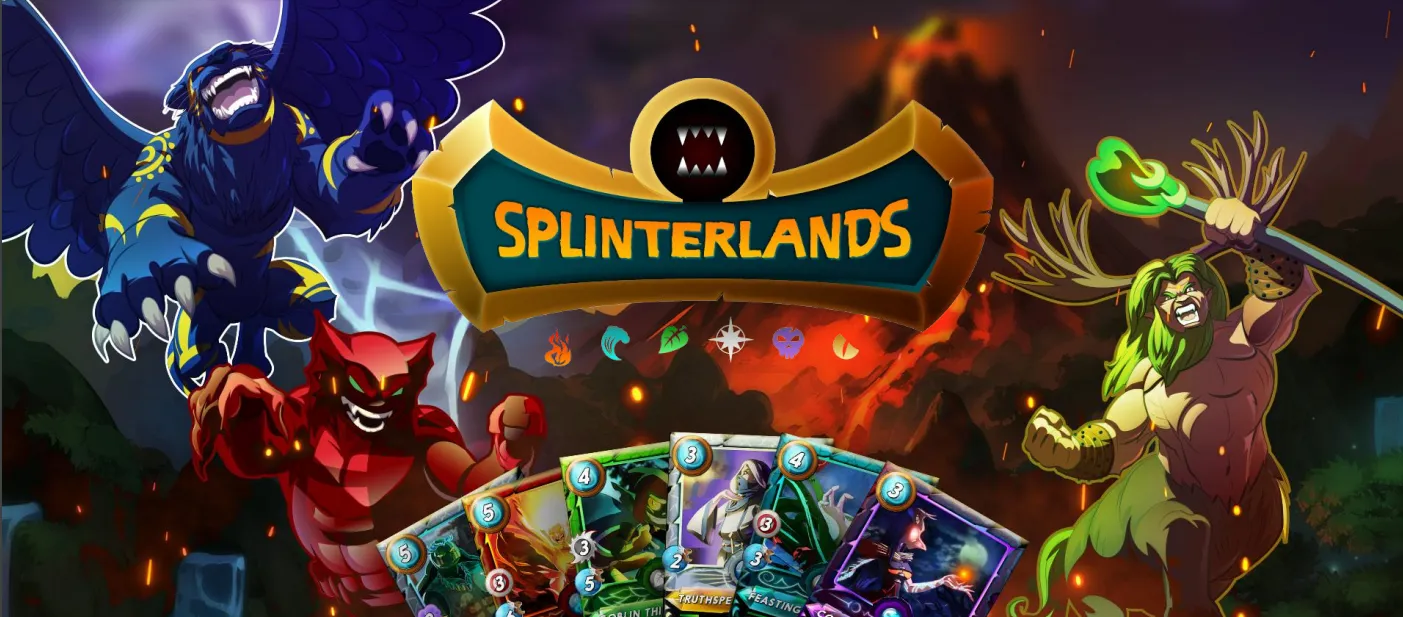 Splinterlands is one of the top play-to-earn games. Formerly known as Steem Monsters, it exists on the Hive blockchain and belongs to the trading game genre. Splinterlands is a game in which players battle monsters for in-game rewards.
Splinterlands platform allows card enthusiasts to trade, play, and earn in-game rewards. The game is available both on mobile devices and desktops, and there are currently 500+ cards (and continually added more cards) that players can combine to improve their character abilities and make them stronger.
Seven stats are used to determine how skilled a player is: speed and armor, mana costs, and various types of attack, including melee, ranged, and magic. Splinterlands is divided into different "factions," also known as "Splinters." Each card belongs to one faction:
Fire
Earth
Dragon
Death
Life
Water
Neutral (mercenaries)
There are many Rarities, Abilities, and ways to gain an edge over others in Splinterlands.
Splinterlands has a wide range of in-game activities that players can participate in to earn rewards every day. There are many forms of gameplay, including quests, ranked play, and tournaments.
The game allows players to play on many levels. They can earn card packs, rarity, and magic potions, as well as the rarest item, Dark Energie (digital currency that is used to purchase items in the in-game store).
Splinterlands players can use cards to increase their level, rent cards from other players, or convert their cards into various cryptocurrencies.
Chainmonsters is an exciting cross-platform multiplayer online game that allows you to battle, trade, and catch digital monsters in a huge multiplayer open-world environment.
The game combines a traditional gaming experience with new features that are possible thanks to the integration with Flow blockchain. All NFTs are owned by and controlled exclusively by users.
The game's developers chose Flow because they believe this is for next-generation apps and games. Flow's core design principles are both consumer-centric as well as developer-friendly. They have made this blockchain network highly scalable and a go-to platform for global brands such UFC, Warner Music Group, Dr. Seuss, NBA, and Ubisoft.
Chainmonsters aims to create long-term partnerships and build a player-driven economy on a large scale. As of Jan. 2022, the game is in its Beta version, and only wallets with a valid Access token can access the game.
While players embark on an epic journey, they are connected to blockchain constantly. Every digital asset and Chainmonsters exists on the Flow blockchain.
There are 135 different Chainmons that you can catch in the game, but each one has different strengths. The strength is determined by their individual traits. Each Chainmon's serial number is determined by how many players captured it. It can also be seen in three different visual variants:
The game will have 600 Crystal Chainmons, making them rare and desired collectible NFTs.
In-game digital items such as outfits can be tokenized and attached or traded with Chainmons.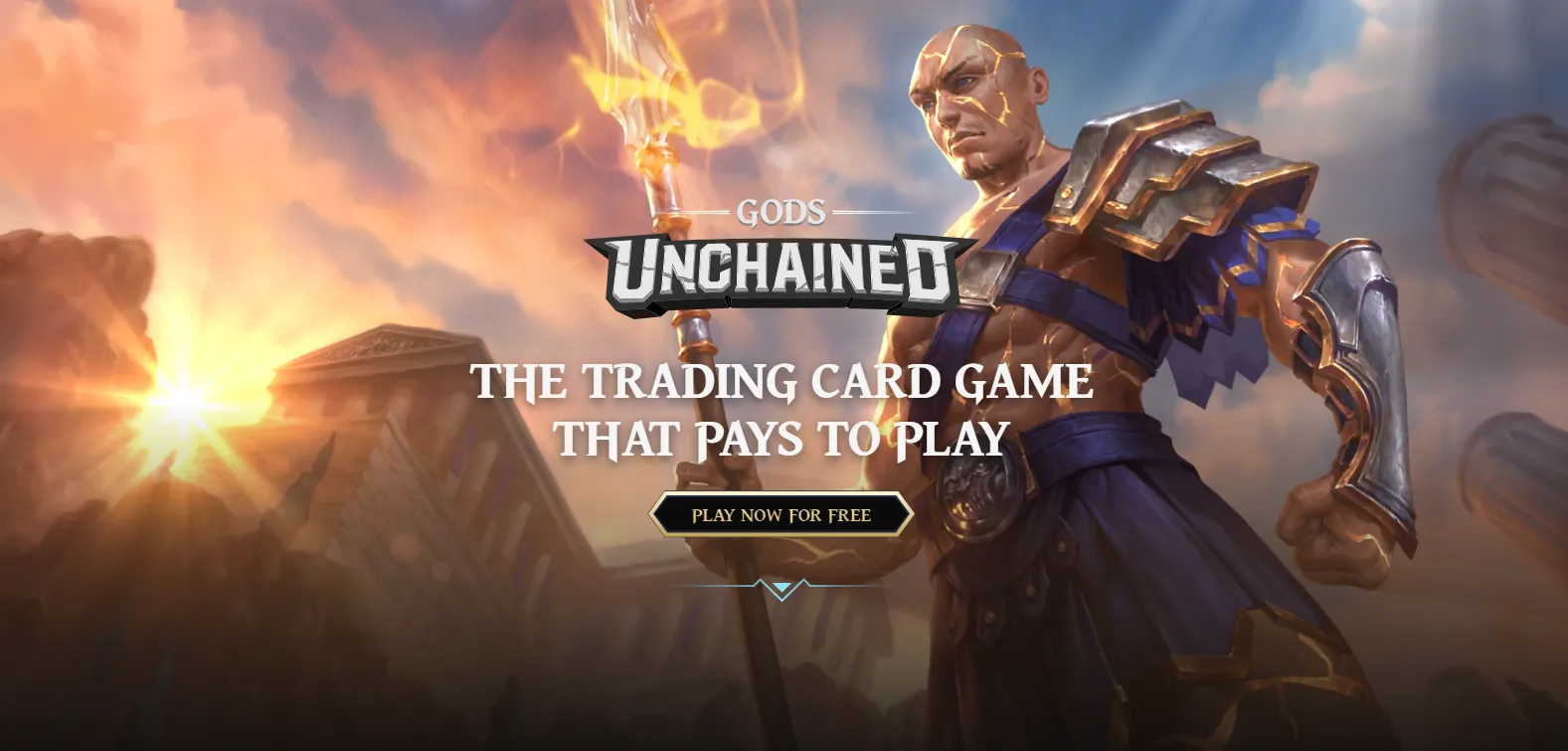 Gods Unchained represents one of the popular options if you want to play free online games to earn money. This is an online trading card game you can play for free and earn virtual currency. The game was announced in 2018 when the developers sold millions of mystic cards and raised $15 million in the Series A funding round.
The native coin of the game is GODS, and this token acts as a payment option throughout the game. The unique value of rare cards is that they can be traded for GODS cryptocurrency, which can then be exchanged for fiat cash. As they fully control the assets they acquire over time, this model provides players with more incentive to play.
With more players and more sales each month, the game is rapidly growing in popularity. The team behind the game has done an outstanding job of promoting the game through tournaments and ranked events. They plan to release a mobile version of the game, which will enable them to reach more people worldwide.
Gods Unchained NFTs are minted on layer 2 Ethereum.
Gods Unchained offers players the chance to make money and trade cards by simply playing, making it a great option if you want to play free online games to earn money.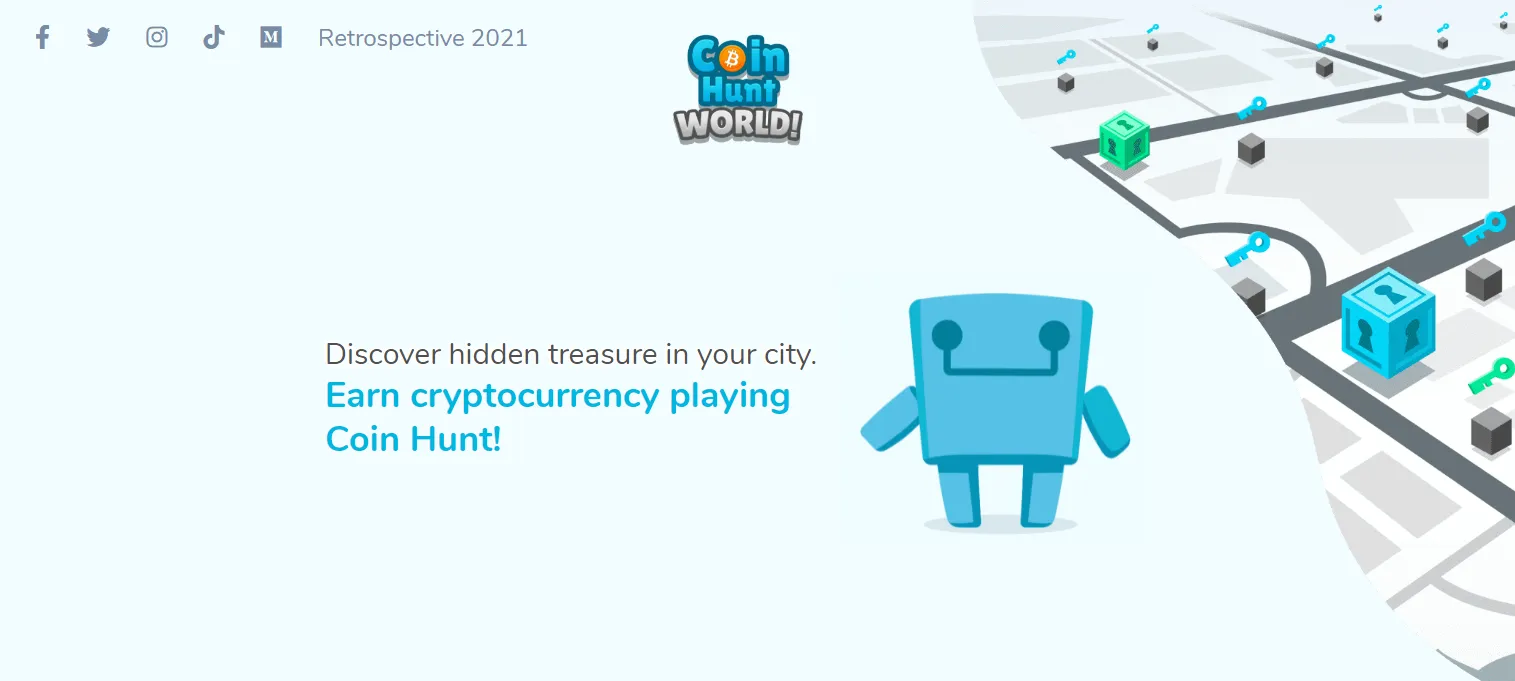 Coin Hunt World combines elements from different popular online games and puts them together as a crypto game.
The Coin Hunt World game is very similar to Pokémon Go, and it encourages players to go outside and explore the world. The game uses your location, and instead of chasing new Pokémon, players can capture bitcoin.
The cryptocurrency you find through Coin Hunt World can be used on a variety of trading apps and allows players to convert their game-time to real money.
How to play Coin Hunt World?
You just need to download the app on your device and start looking for hidden treasures on the map. As you are on the hunt, you'll be able to play mini-games, meet new people, and earn bitcoin. You can even earn NFTs from selected locations. This allows you to secure exclusive pieces of Coin Hunt World history.
Players need to find keys that are used to open vaults. Players can explore the real world and search for keys. You'll be entertained by trivia questions that will pop up each time a vault is discovered. The user will be rewarded if they answer correctly within the time limit.
Users are currently rewarded with real bitcoin and ethereum, as well as crafting items and avatar skins. Cubie Blueprints will soon be available as NFTs.
Coin Hunt World is available in the U.S., Canada, and the U.K. iOS users who live in other countries can access a daily trivia question while they wait for the release.
The map shows specific locations and objects that are scattered around the globe. You just have to get in the game and start hunting.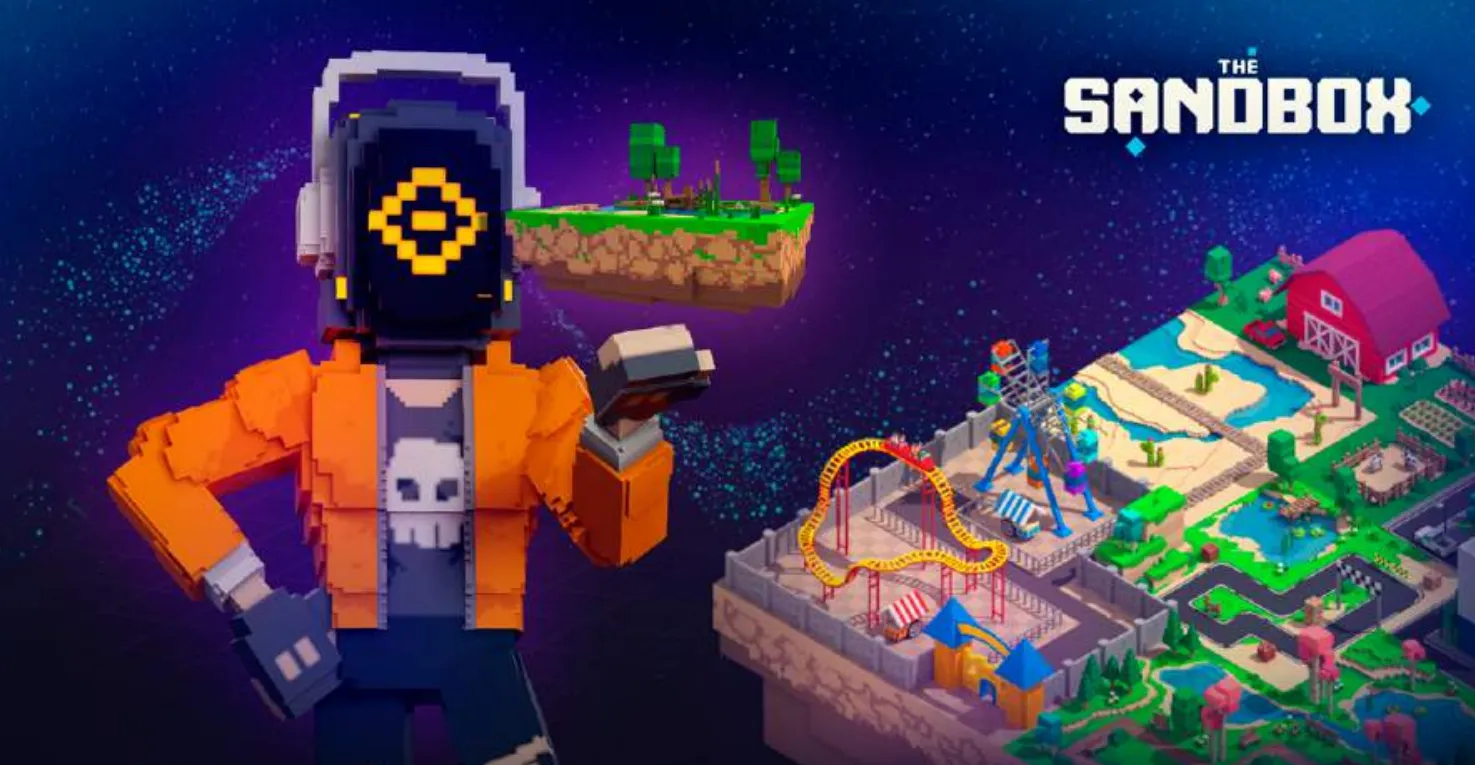 The Sandbox is a play-to-earn game that uses blockchain technology, DeFi, and NFTs to create a 3D metaverse. The virtual world allows players to customize and create their own games and digital assets using free design tools. The game can be thought of as a DeFi version of Minecraft on the blockchain.
You can then monetize the virtual goods you create with NFTs and sell them on The Sandbox Marketplace for SAND tokens, the native crypto of the game. SAND is used for all transactions and interactions within the game. You can earn SAND by playing in contests and games in The Sandbox or by buying it on cryptocurrency exchanges.
To access different games, environments, and hubs in The Sandbox, players have to create their avatars.
Pixowl launched The Sandbox in 2011.
The Sandbox was originally a mobile gaming platform that was meant to compete with Minecraft. It was a huge success and has been downloaded more than 40,000,000 times worldwide.
In 2018, Arthur Madrid and Sebastien Bourget, the co-founders of the app, decided to explore the possibility of creating a 3D metaverse using blockchain technology. They want users to be able to own their creations using NFTs and receive rewards for participating in the ecosystem. The Sandbox project, which was launched in 2020, became one of the most popular crypto games, competing in popularity with Axie Infinity and Decentraland.
In November 2021, The Sandbox received $93 million funding from SoftBank, a Japanese mobile company. The game attracted more than 50 partners, including Atari, a well-known gaming company, CryptoKitties, The Walking Dead, and rapper Snoop Dogg.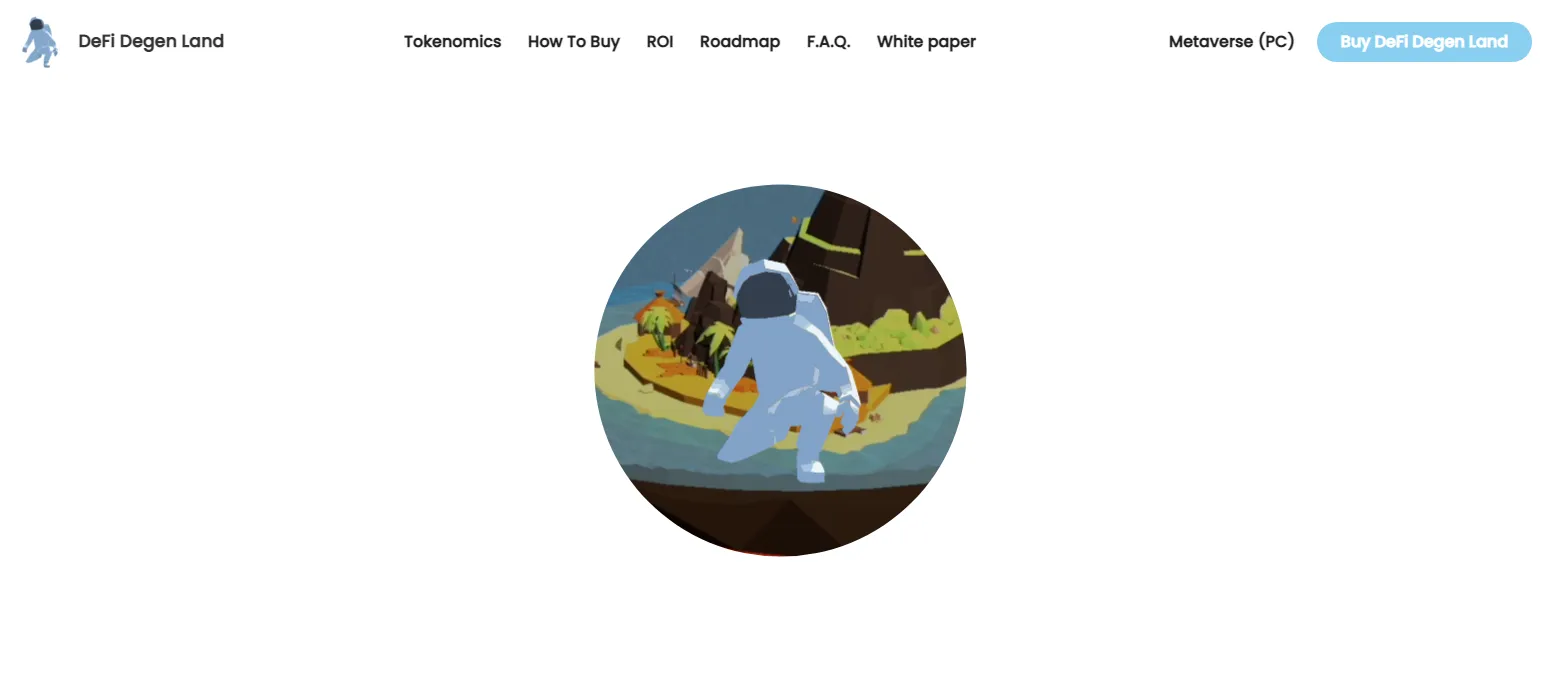 DeFi Degen Land is an online metaverse where users may engage with a blockchain within the game. NFTs, digital assets' ownership, Voice Chat, blockchain interactivity, and the P2E gaming model are all part of the metaverse.
The main goal for this metaverse is to combine gamification and DeFi in a smooth way. The metaverse will be available soon, allowing players to connect with others in-game, own their own stuff, earn money by playing online games, and use NFTs in-game. This metaverse will make it entertaining and easy for new users to get acquainted with DeFi.
The DeFi Degen Land Metaverse can send and receive data via blockchain, which opens up a world of possibilities for future development and updates.
The game operates on the BSC blockchain, and it offers:
In-game interaction with the blockchain
Have ownership of your items
Play online games for prizes
Use of NFTs in-game
In-game voice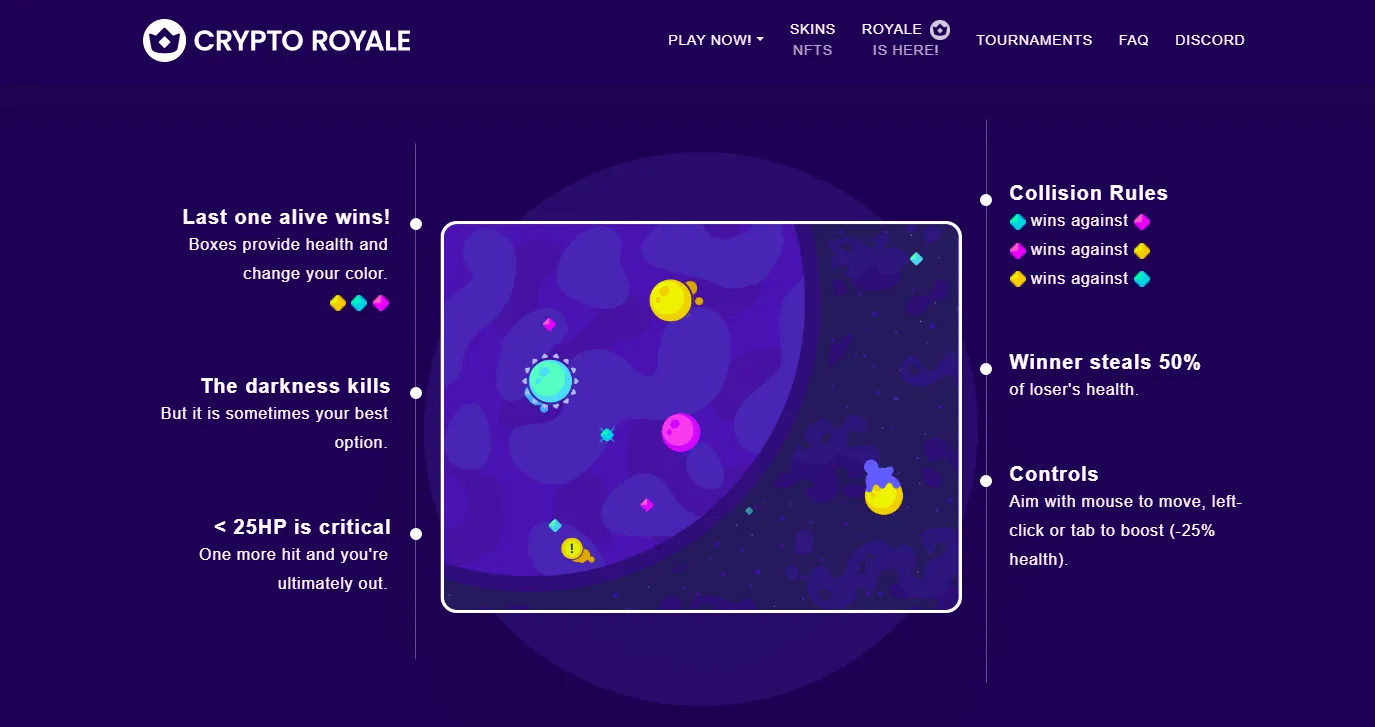 Crypto Royale is another play-to-earn game that can be played with no up-front investment. It runs in a browser, and players must compete against each other to win cryptocurrency.
Crypto Royale lets users enter a battleground and win cryptocurrency. Within the game, users are represented by moons, which can have different colors (Blue, Yellow, or Pink). Crypto royale awards users with its native crypto, ROY, which is an HRC-20 token. Crypto Royale is built on the Harmony (One) blockchain.
Each day, 1000+ players gather on the battlefield to fight for ROY. To win the reward, players have to be the last person standing on a battlefield. A player's character can be represented by three moons (Blue, Yellow, or Pink). Collecting boxes on the battlefield can make colors interchangeable. They must be used to increase a player's power over an opponent to win.
Each player can adopt their own style, which often becomes a player's signature trait. No matter what strategy a player or opponent uses, there is always an external force that adds pressure to the gameplay. It's a closing circle. While going outside in the dark can cause a decline in health, the outside collectibles can and often do provide the weapons necessary to win. Timing and positioning are crucial components of a player's skill.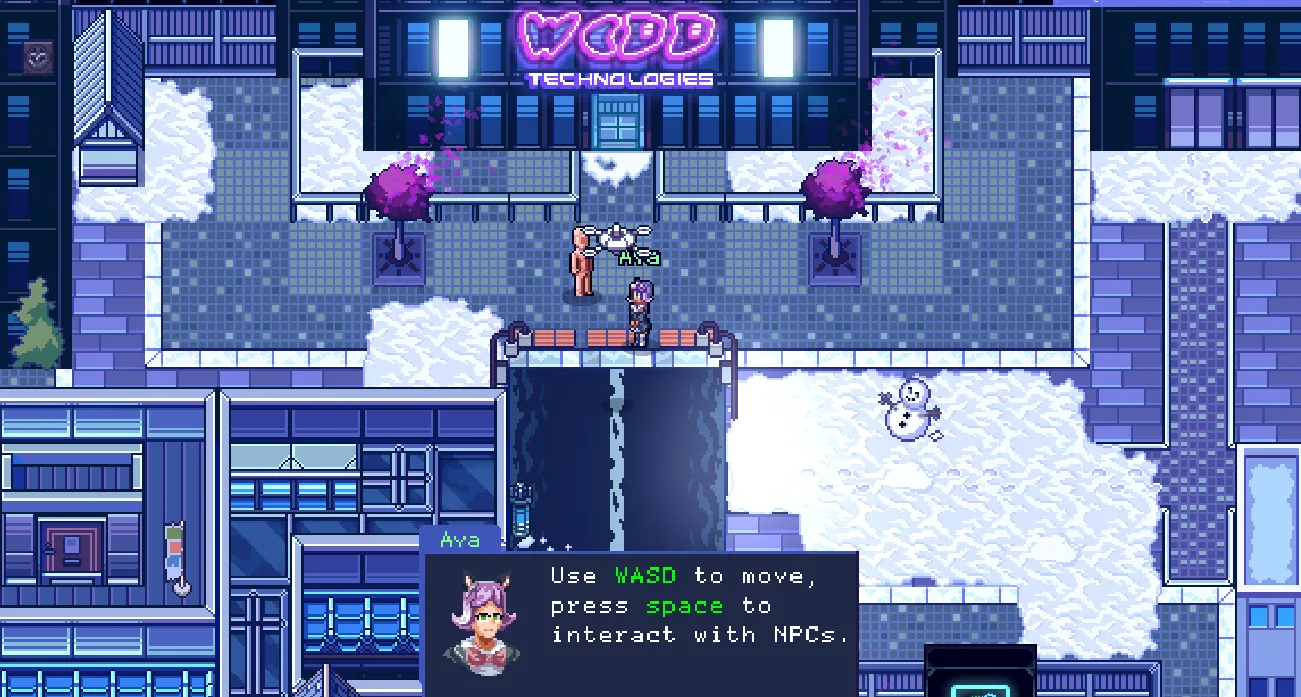 Worldwide Webb is an interoperable metaverse, a massively multiplayer online role-playing game (MMORPG) that provides utility for popular NFT projects. NFTs are used to create avatars, pets, lands, items, and quests. A group of crypto-native developers, artists, coders, and marketers deployed the game with a build-first mentality. They are rapidly developing new technologies and applications.
The Worldwide Webb ecosystem includes land, which are in-game spaces that belong to and are controlled by NFT token holders. These in-game areas can be used for social events, avatars, and games. A quest builder allows you to create custom smart contracts, sell your art, and allow you to include smart contracts.
Worldwide Webb's core feature is the ability to have avatar NFTs and profile photos from OpenSea projects. As for the avatars, the game is integrated with Cryptopunks, KaijuKingz, and CyberKongz. The pets are represented by the PunkCats and Cypher City Pets NFT collections.
Within the game, players will find arcade games to play, bringing them rewards. The game features numerous competitions with rewards and generous freebies. As more features are rolled out, players are expecting new ways to earn real money from playing the game.
9. Nine Chronicles
Nine Chronicles is an open-source, blockchain-based MMORPG (massively multiplayer online role-playing game) where players can mine the native token of the game, NCG coin. 
Players can choose from four classes of characters. The character will be equipped with weapons and armor and given food to use in a pinch. Then they are ready for adventure. Players have no control over their character's adventures, hence the style of the game — Idle. Nine Chronicles has thousands of players and also features RPG progression.
In the preparation phase, all the gameplay decisions are made in Nine Chronicles. During this phase, players can sell and craft equipment for their characters. After the character sets off on his adventure, the player cannot do anything but watch and wait to see how the adventure unfolds. The character can continue on with their adventures until they are defeated or exhausted.
Nine Chronicles players can earn the game's cryptocurrency Nine Chronicles Gold (NCG) by playing the game. NCG can be earned by completing quests, selling in-game items, or participating in real-world or digital events.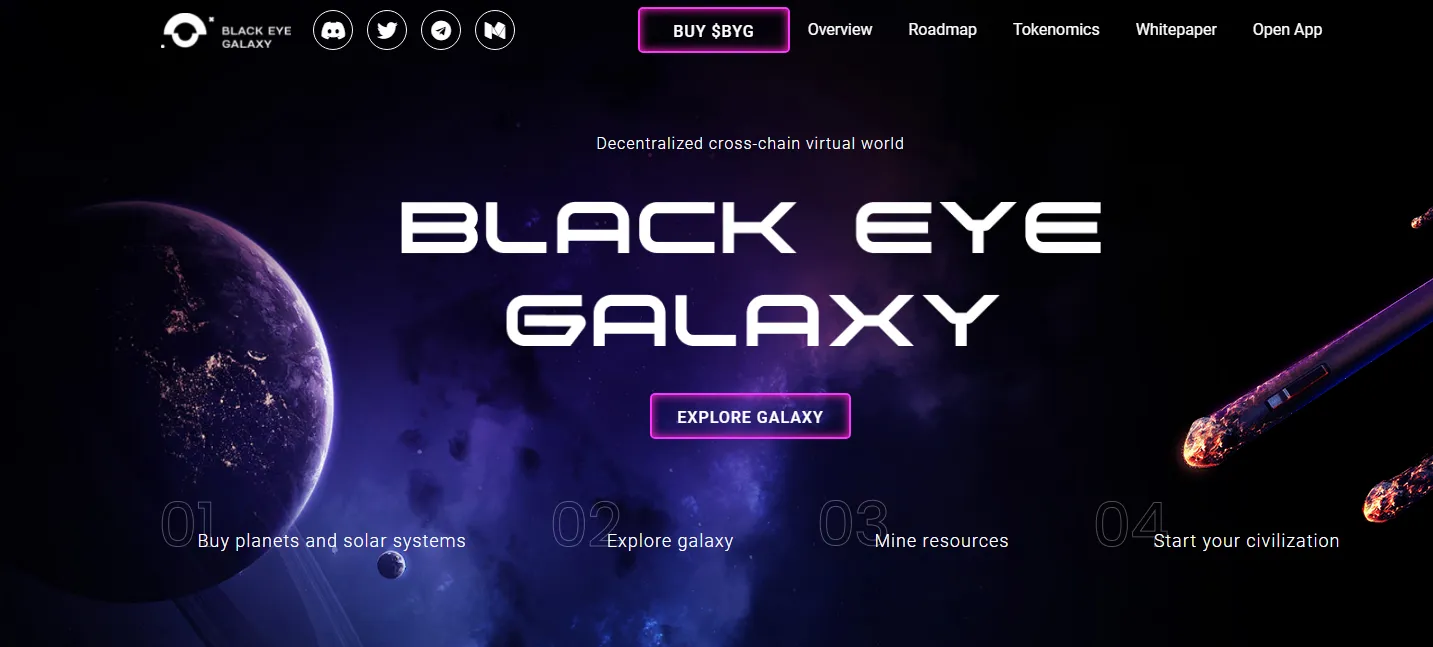 Black Eye Galaxy is a play-to-earn game that uses NFTs to represent planets and spaceships. It allows gamers to explore space and mine resources from planets.
The virtual reality space will not only test your battle skills, but also allow you to explore the virtual world. You can create civilizations, levy taxes, and terraform planets. You can even create custom currencies to support your homegrown economy through the gaming mechanics. This game will allow players to unleash their inner dictator and rule with iron fists.
In Black Eye Galaxy, each star cluster represents a different layer 1 chain. Binance will be the first featured blockchain, and additional blockchains will follow.
The game featured spaceships and planets as NFTs that allow gamers to explore the great unknown. Players can explore the final frontier and mine resources from planets.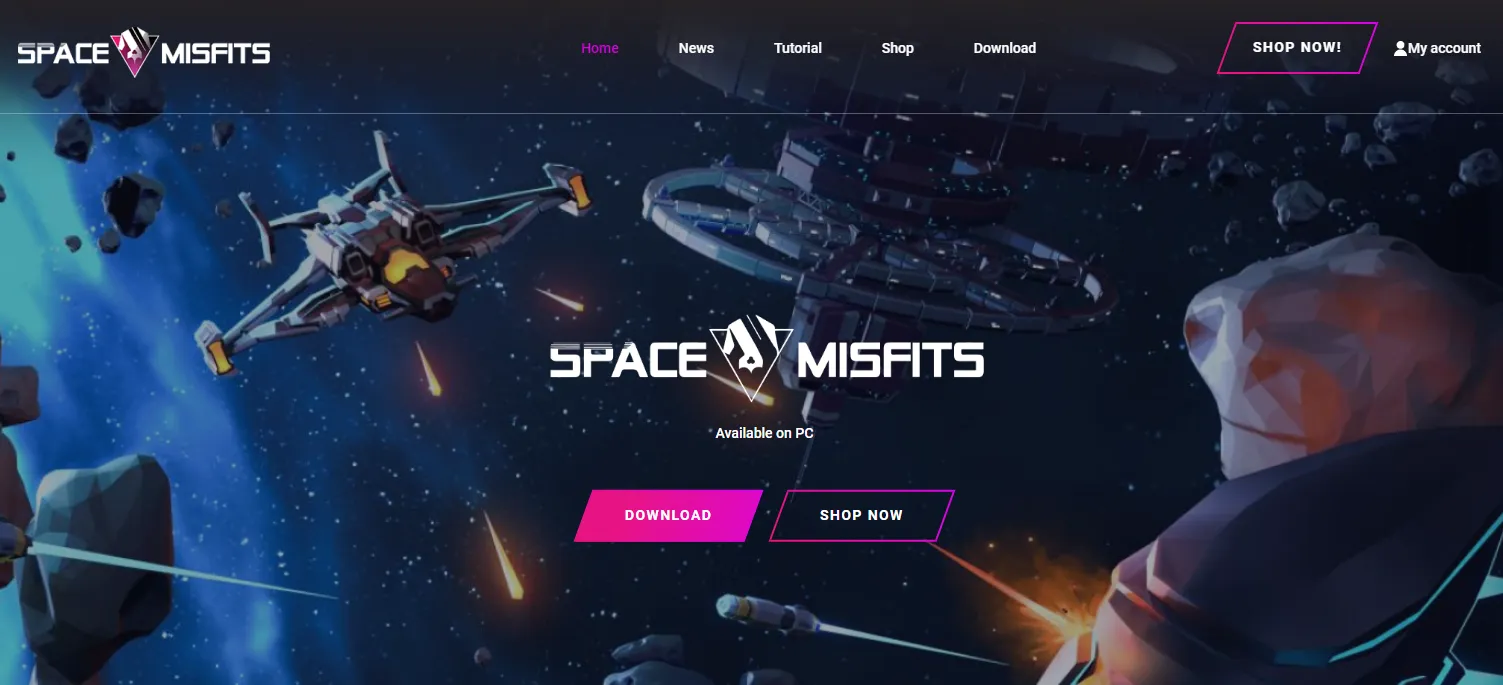 Space Misfits is a massively multiplayer online (MMO) that is set in a 3D space sandbox. Players can mine, hunt, and collect real-world resources. Gamers can choose the role they want to play in the game's economy. They can choose between a space pirate, trader, or miner.
This game allows players to explore the universe, find resources, build starship components, and fight other players. These elements result in an open economy within the Enjin blockchain. This allows players to trade digital items within the game.
Space Misfits has two cryptocurrencies within the game. The game's governance token is SMCW, which can be earned by staking, game tournaments participation and events, and NPC drops.
SMCW is recommended for long-term investors who plan to spend a lot of time on the platform. The token gives them the ability to influence the content on the platform. They will also become more valuable over time than BITS because there will be fewer tokens than BITS.
BITS, the second token, can be used to buy NFTs, game assets, minerals, or pay game fees. Players can earn and collect it by participating in the game (e.g., daily missions, completing tasks). Both Space Misfits tokens will be available for purchase on DEXs, as the game is only on its Beta version.
Earn from free online play-to-earn games today
As you can see, there are plenty of online games that pay you real money to play. However, to ensure that you make the most out of any of these online games and earn the virtual currency they're offering, you'll probably need to spend some time to devise a strategy and understand how the economics of the game functions.
Frequently asked questions:
What free games actually pay money?
Many blockchain games pay real money to gamers who are active within their ecosystem and join the available quests and daily activities. Although it is a matter of strategy and skill, games such as Coin Hunt World, The Sandbox, and Gods Unchained pay gamers to play.
Disclaimer
All the information contained on our website is published in good faith and for general information purposes only. Any action the reader takes upon the information found on our website is strictly at their own risk. At Learn, our priority is to provide high quality information. We take our time to identify, research and create educative content that is useful to our readers. To maintain this standard and to continue creating awesome content, our partners might reward us with a commission for placements in our articles. However, these commissions don't affect our processes for creating unbiased, honest and helpful content.