2022 is looking to be a strong year for many projects. Several promising projects are building or releasing new features. Harmony is one of them.
Harmony is a unique project which employs a cross-sharding mechanism, greatly increasing its transaction speed. It is also one of the most secure such networks due to its randomness in selecting nodes.
Here we take a look at a Harmony (ONE) price prediction for 2022, using token analysis and other factors to make an educated guess as to where the price might go.
What is Harmony (ONE)?
Harmony is a layer-2 blockchain protocol, i.e., one that is created on top of the blockchain and improves its features. It facilitates the development of decentralized applications (DApps), by providing faster speeds at a cheap cost.
It does this through a network of nodes (1000 nodes, 800 of which are run by the community) and its sharding mechanism. The sharding technology splits the network into various segments called shards. Each of them can simultaneously validate their own transactions. So, this greatly improves the speed of the network. 
In addition to this, Harmony uses an Effective Proof-Of-Stake consensus, differentiating it from other networks which employ sharding but use a proof-of-work consensus instead. Finally, the security of the network is further strengthened by the randomness in which nodes are selected, done by a Verifiable Random Function and Delayed Random Function.
Tokenomics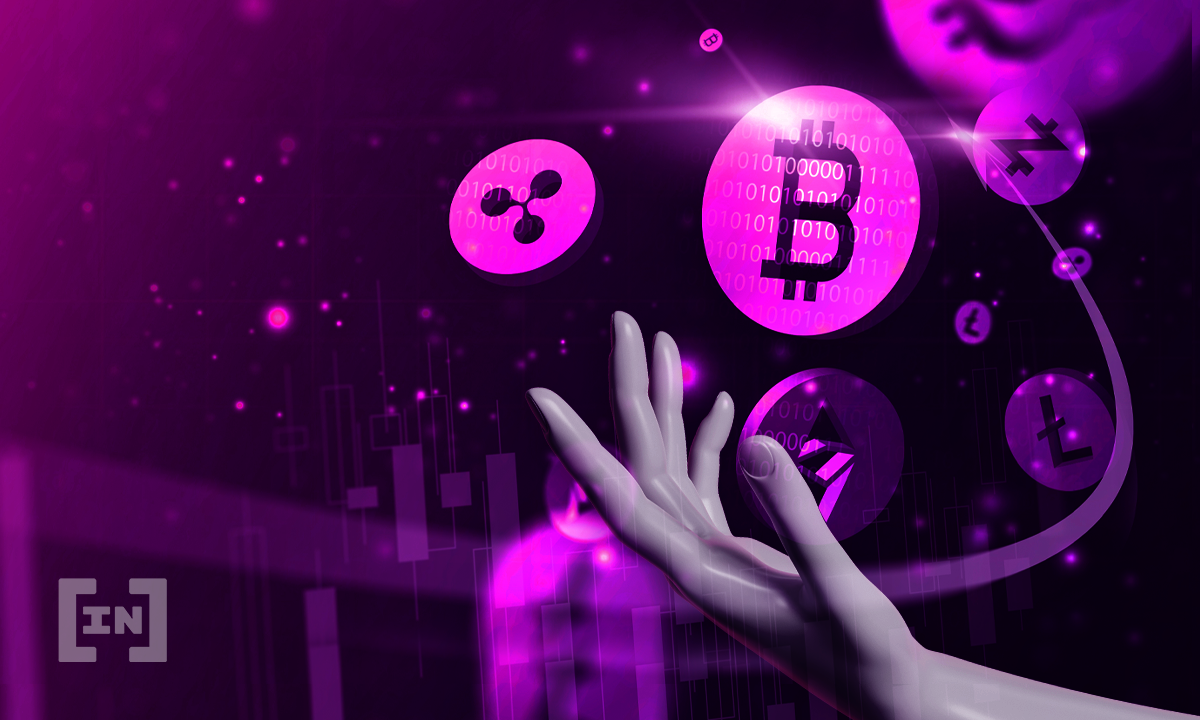 Harmony makes use of its native token, which is called ONE. It is used as a means of payment for different activities, and allows users to function in the Harmony ecosystem. 
There are free main functions for ONE: 
Used for staking in the EPoS mode, allowing stakers to earn rewards
Used in order to pay transaction fees
Gives holders voting rights in governance issues
The token has a maximum supply of 12,600,000,000 tokens, from which 11,476,723,397 are in circulation.
ONE analysis
ONE's price has been decreasing since Oct. 26, when it reached an all-time high of $0.38. The downward movement continued until Dec. 4, leading to a low of $0.233. 
Since then, one has been in a bullish market, reaching a maximum price of $0.266 on Dec. 22.
Another bullish development is the overlap between the Nov. 18 low and Dec. 19 high (red line). This suggests that the ongoing decrease is corrective. Therefore, it is likely that a new bullish movement was initiated on Dec. 4.
ONE is also following a descending resistance line, which is currently at $0.26 The rate of increase is expected to accelerate once ONE manages to break out from this line.
2022 Harmony (ONE) price prediction
Upward movements usually transpire in five waves. Three of those are bullish, while two of them are bearish.
The first upward movement began in Mar. 2020 and developed over a period of 154 days. In it, ONE increased by 1,100%. The second one began in Jan. 2021 and developed over 89 days. It was much steeper than the first one, since ONE managed to increase by 5,400%.
While the current upward movement continued for 126 days, ONE has only increased by 668%. Therefore, it has been the shortest out of the three moves in magnitude.
Due to the aforementioned overlap, it seems possible that the move is not yet complete.
A potential target for the top of the entire movement would be at $0.80. This is created by the 4.2 external Fib retracement level (white), when measuring the Apr–Jul drop. This could act as the top of the entire market cycle.
Afterwards, ONE would be expected to correct considerably, potentially validating the previous high near $0.22.
Will cross-sharding take over?
There are only a few blockchain protocols that employ a sharding mechanism as a scaling solution, and Harmony also uses cross-sharding.  Other scaling solutions are the Lightning Network, Segwit2x, and the Raiden network. It remains to be seen if one of these will be adopted as the standard for cryptocurrencies.
Harmony also does a fantastic job in improving its security through its randomness feature. In turn, this fixes one of the biggest disadvantages of sharding.
Frequently asked questions
How many Harmony coins are there in circulation?
Disclaimer
In line with the Trust Project guidelines, the educational content on this website is offered in good faith and for general information purposes only. BeInCrypto prioritizes providing high-quality information, taking the time to research and create informative content for readers. While partners may reward the company with commissions for placements in articles, these commissions do not influence the unbiased, honest, and helpful content creation process. Any action taken by the reader based on this information is strictly at their own risk.