Are you looking for ways to increase the credibility of your website? Crypto link building is a surefire way to increase your site's visibility for search engines.
While link building can be time-consuming, it is a proven way to improve your website's domain authority and, ultimately, drive more traffic to your site. In this guide, we dive deeper into the benefits of link-building and explore some effective strategies that your crypto brand can utilize to build quality backlinks.
Dive into the Web3 world surrounded by like-minded people in one of the largest crypto communities on Telegram — BeInCrypto Trading Community.
Do crypto brands need link-building?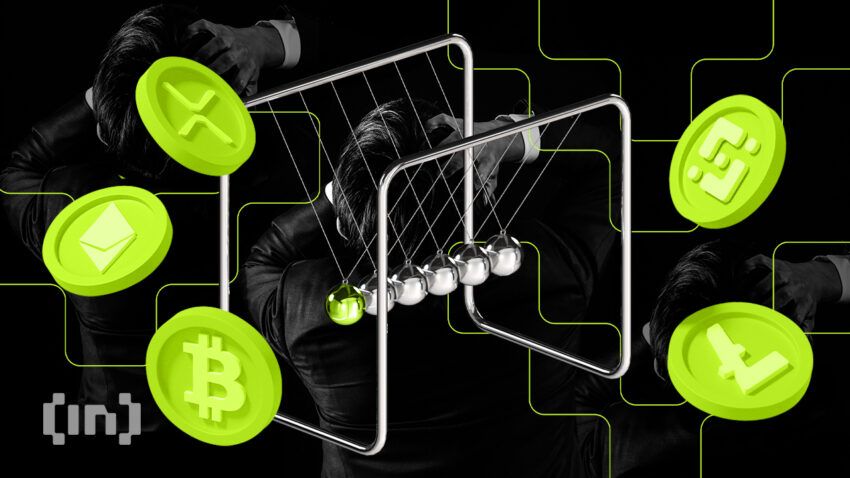 In today's online environment, everyone looks like an expert. Having instant access to information can make anyone seem like an authority on any subject — especially crypto. Crypto brands need to distinguish themselves from the rest of the herd.
Search engines have to provide users with relevant, high-quality, expert content. Users need assurance that what they are viewing is correct. They also need to know that it is created by someone with expertise and practice in the field.
If this standard is not upheld, it will hurt the search engine's reputation. Consequently, this also prevents users from receiving the information that they need.
Benefits of link building for crypto brands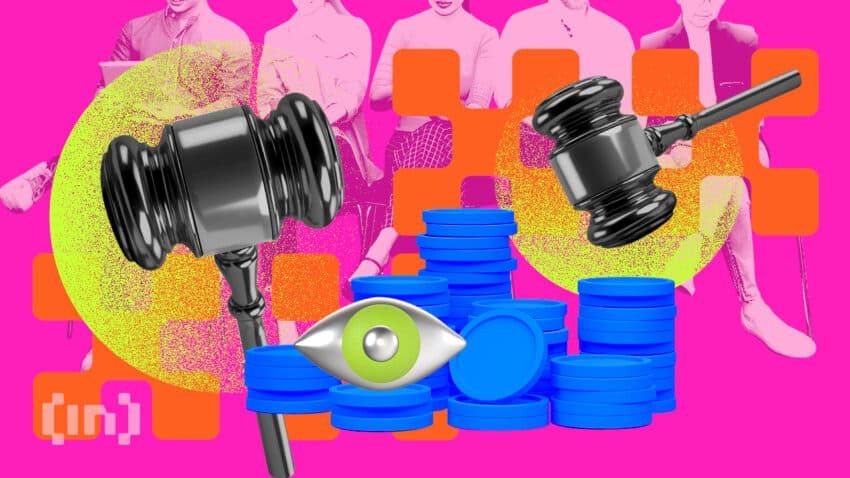 There are several benefits to crypto link building. Firstly, search engines like Google use links to determine a website's authority and relevance.
Websites with a higher number of quality backlinks from other reputable sites tend to rank higher in search results. This leads to increased visibility, traffic, and potential revenue.
Additionally, link building can help establish your website as an authority in your industry, as other websites essentially endorse your content by linking to it. This can help to build trust with your audience and increase brand credibility.
Finally, link building can also help to drive referral traffic to your website, as users who click on links from other sites are often highly engaged and interested in your content. In this way, it is a form of marketing for your crypto business.
Benefits of link building:
Rank higher in search engine results page (SERPs)
Increases traffic and potential revenue
Establishes site as an industry authority
Helps reach target audience
What is digital PR?
Digital PR is the management of a positive online reputation for a company. It is often a promotional marketing strategy employed to enhance a brand's online visibility.
At its core, digital PR is focused on utilizing valuable and shareable content. This, in turn, helps acquire high-quality backlinks (link building) that can significantly impact a website's organic search ranking and overall SEO performance.
This occasionally entails developing linkable assets. Some examples of linkable assets are studies, reports, and research papers. Infographics that present data are great ways to produce engaging content.
Creating a link-building strategy
Building quality backlinks can be a time-consuming and challenging process. So, it's essential to have a well-defined link-building strategy.
You can improve your website's search rankings by creating a clear plan of action and understanding the most effective tactics for acquiring backlinks. Here are a few strategies that can help you drive traffic to your web3 brand.
Identifying your target audience
You must ensure that the websites you are targeting for crypto link building have the same target demographic as yours. There are many ways to facilitate this process.
For one thing, ask yourself, "who isn't a part of my target audience?" After this, you can narrow down your search by analyzing competitors, conducting research, and identifying trends.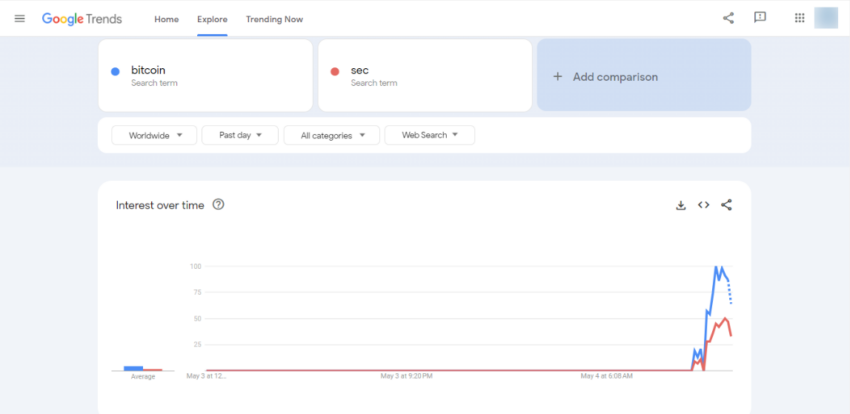 Tools like Google Analytics and Google Trends can help with this part of the process. You can further separate your audience by customer type, interests, and subculture.
Customer type
"Window shoppers" tend to view products without making purchases.
Bargain hunters: only come around for sales or discounts and generally do not have an inherent desire to use the product or service.
Active customers: have purchased a product or service within a 12-month period.
New customers: have not previously purchased goods or services
Interests
Use this information to learn about people's interests, hobbies, or entertainment preferences. You'll more easily connect with your target audience if you know their interests.
For instance, people interested in e-sports are more likely to buy a gaming controller than those who are not. If you've been on Amazon, you will notice a "Frequently Bought Together" section. Amazon is able to boost products in this section by analyzing customers' spending habits.
Subculture
Subcultures are social groups that share values, interests, and shopping behaviors. Analysis of subcultures can aid businesses in better understanding their target market and creating plans that appeal to particular consumer demographics.
Setting goals and KPIs
Goals are like stairs, you need them to get to where you want to go. Key performance indicators (KPIs) are specific, quantitative marketing metrics that assess how well marketing channels are performing in advancing toward a predetermined goal.
For example, let's say your goal is more awareness. What does that look like? Is it unique website visitors, cost per lead, or conversion rate? You need a metric.
KPIs are essential for measuring the success of your marketing efforts and determining whether you're achieving your business goals.
By setting clear KPIs and tracking progress over time, you can gain valuable insights into the effectiveness of your marketing strategy, identify improvement areas, and make data-driven decisions to optimize your web3 business.
Marketing KPIs can also help you stay focused on the most critical aspects of your marketing efforts. They measure the return on investment of your marketing spend. And they communicate the value of your marketing initiatives to stakeholders within your organization.
Moreover, by using marketing KPIs, you can ensure that your marketing efforts are aligned with your business objectives and continually optimize your marketing strategies for maximum impact.
For the purpose of crypto link building, some KPIs might be:
Organic search traffic
Bounce rate
Promotional traffic
Number of links built
Link quality
Conducting a competitor analysis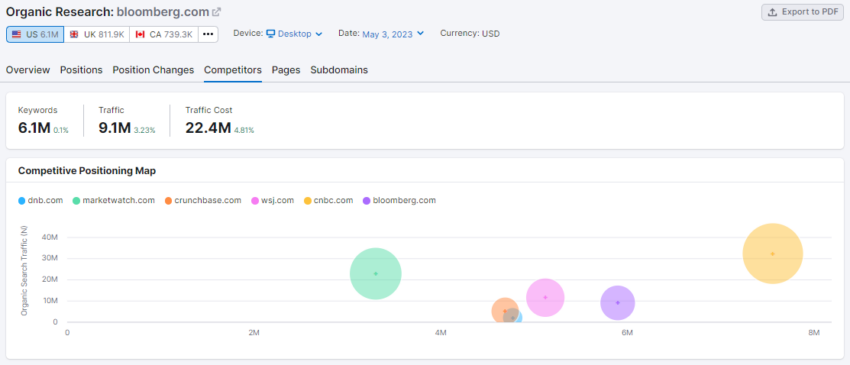 Overall, competitor analysis is an essential part of any successful crypto link-building strategy. You can identify potential link-building opportunities by understanding your competitors' backlink profiles. You can then use this to create a plan to acquire high-quality backlinks for your own website.
There are many tools and metrics to help you analyze your competitors. However, just any metric won't do. Firstly, you need a plan. Once you identify your competitors, do a backlink analysis of their platforms. Particularly, make it a point to focus on the following:
Page performances
Link quality
Unique referring or linking domains
Anchor text
Number of links
In brief, take your time to compile an exhaustive report. After that, you can identify which pages perform well, why they perform well, and what you need to focus on afterward.
Creating a content strategy
The next step is to create a content strategy. As noted, your target audience will identify those you are targeting, and the competitor analysis will reveal your competitors' advantages. These previous steps will allow you to produce similar content to benefit your website.
In this case, you want to produce high-quality content. You can also collaborate and network with other brands. Generally, cultivating partnerships and guest blogging are good plans to promote link-building.
Furthermore, you can look for advertising and marketing trends with web3 and crypto brands. This will help you capture the network effect. In any case, being in the right place at the right time can help your content creation strategy.
Developing a promotion plan
Developing a promotion plan for link building involves several key steps. Here's a general framework that you can follow:
Define your target audience
Set clear goals
Research link opportunities
Develop linkable content
Reach out to influencers
Leverage social media
Monitor and measure results
By following these steps and taking a strategic and sustained approach to link building, businesses can develop a successful promotion plan that helps them achieve their SEO goals and build a strong and sustainable link profile.
What are the best methods for crypto link building?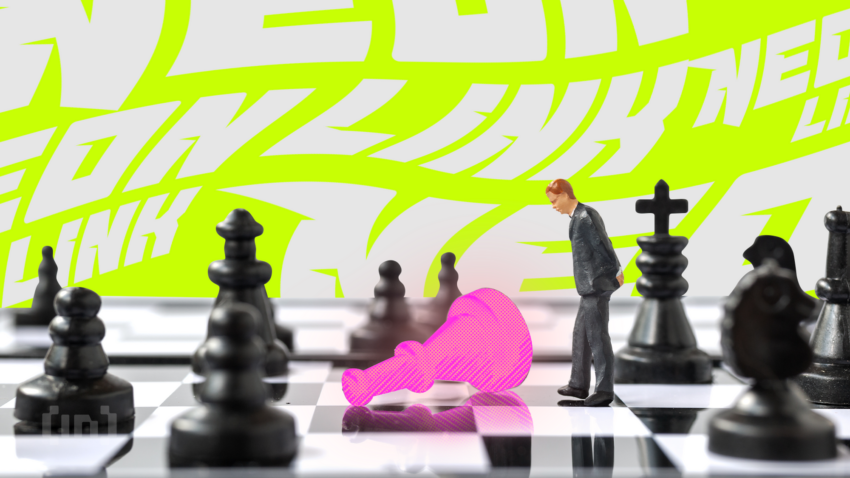 Influencer outreach
A popular approach to crypto link building is influencer outreach. Remember, influencer outreach for link building is all about building relationships and providing value. In brief, here are a few ways to approach influencers for backlinks:
Identify relevant influencers
Personalize your outreach
Offer value
Follow up
Track your results
By following these tips, you can increase your chances of success and build strong, long-term partnerships with influencers in your field.
Content creation
In essence, content creation can mean different things to different people. Infographics, ask-me-anything (AMAs), blog posts, studies, guides, or research papers are all valid forms of content creation. It all depends on what is relevant to your plans and strategies.
Surprisingly, collaboration can also work in your favor in this situation. You can collaborate on content creation with other brands. Multiple teams promoting similar content can work in favor of all parties.
Guest posting
Guest posting is a content marketing strategy where you write and publish an article on someone else's website or blog. The purpose of guest posting is to share your expertise and opinions with a new audience while gaining exposure and backlinks to your website.
As a result, sharing your knowledge and expertise on a particular topic through guest posting can establish yourself as an authority in your industry. This can help build trust with your target audience and ultimately lead to more business opportunities.
Thought leadership
Thought leadership in SEO refers to the practice of positioning oneself or a brand as an authoritative source of information and innovative thinking in the search engine optimization industry.
It involves developing and sharing unique insights, strategies, and best practices that demonstrate deep expertise and knowledge.
Search engines want to promote content to users based on relevancy and usefulness. Therefore, sites must establish authority. Building an online presence, linking authoritative websites, original research, and strong opinions can build website authority.
Building linkable assets
Linkable assets are pieces of content that are designed to attract backlinks from other websites. These can include blog posts, infographics, videos, whitepapers, research studies, tools, and other types of content that provide value to the target audience.
Here are some tips for building linkable assets:
Conduct research: researching your target audience and identifying their needs and pain points.
Focus on quality: make sure your content is well-researched, well-written, and visually appealing.
Be creative: consider using interactive tools, visual content, or other formats that can make your content stand out
Promote your content: share your content on social media and reach out to influencers in your industry
Build relationships: building relationships with other website owners, bloggers, and influencers in your industry can help you attract more backlinks
Keep your content up to date: it's important to keep them updated with the latest information and trends in your industry.
By creating high-quality content that provides unique value to your audience and building relationships with other influencers in your industry, you can attract valuable backlinks and improve your search engine rankings.
Niche relevant publications
Niche-relevant publications are targeted magazines, websites, newsletters, and more that focus on a specific subject or market. They focus on a specific industry or topic, and therefore, they attract a relevant and engaged audience.
When you get published in a niche publication, you're more likely to reach people who are interested in your brand or offering. Getting published in a niche publication can help establish your brand or website as an authority in your industry. When you're featured in a publication that is well-respected within your niche, it can lend credibility and legitimacy to your brand.
Link-building tools for web3 and crypto brands
Link-building tools are software or platforms designed to help website owners and digital marketers increase the number and quality of links pointing to their websites.
These tools can automate the process of finding potential link-building opportunities, track the status of outreach campaigns, and analyze the effectiveness of link-building efforts. Here are a few link-building tools.
Ahrefs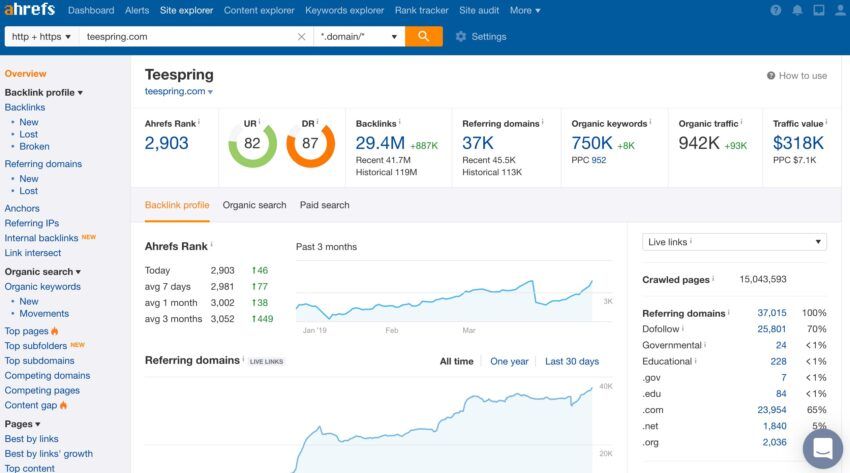 A well-known platform for website analysis and SEO (search engine optimization) is Ahrefs. It has tools for site audits, rank tracking, competitor analysis, keyword research, and link building. Ahrefs has one of the largest databases of live links and is well-known for its backlink checker.
SEMrush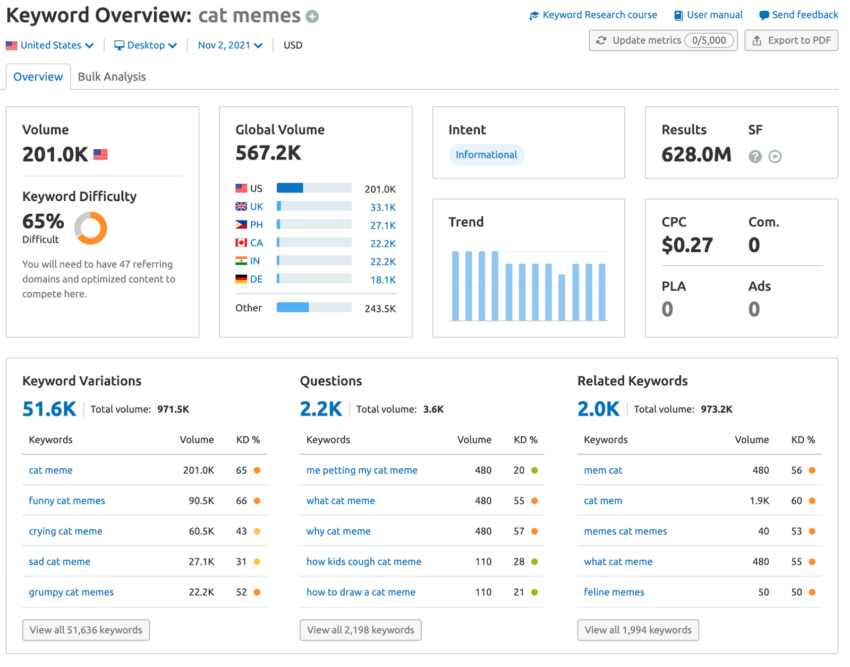 A great tool for link building is SEMrush. The all-in-one digital marketing tool offers a wide range of features to help businesses and digital marketers improve their online presence. The platform provides data and insights for search engine optimization, pay-per-click (PPC) advertising, content marketing, social media, and competitive research.
Majestic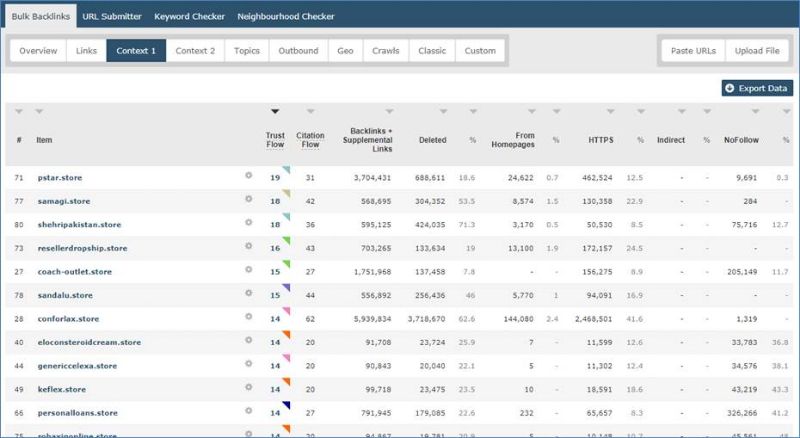 Another popular SEO tool, Majestic, provides a range of features to help website owners and digital marketers improve search engine rankings and backlink profiles. Majestic specializes in backlink analysis and offers a database of over a trillion URLs, making it one of the largest backlink indexes available.
Moz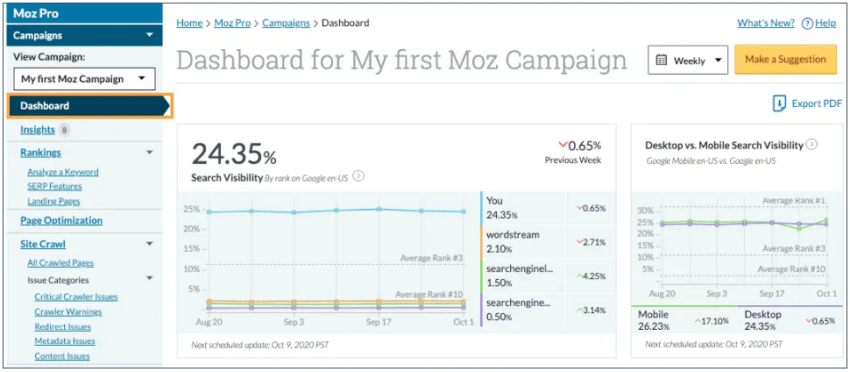 The next tool for link building is Moz. It is a popular SEO tool and website analysis platform that provides a suite of features that can help improve search engine rankings, increase website traffic, and track online performance.
Moz offers a range of products, including Moz Pro, Moz Local, and Moz Academy, each with its own set of features and functionalities.
BuzzStream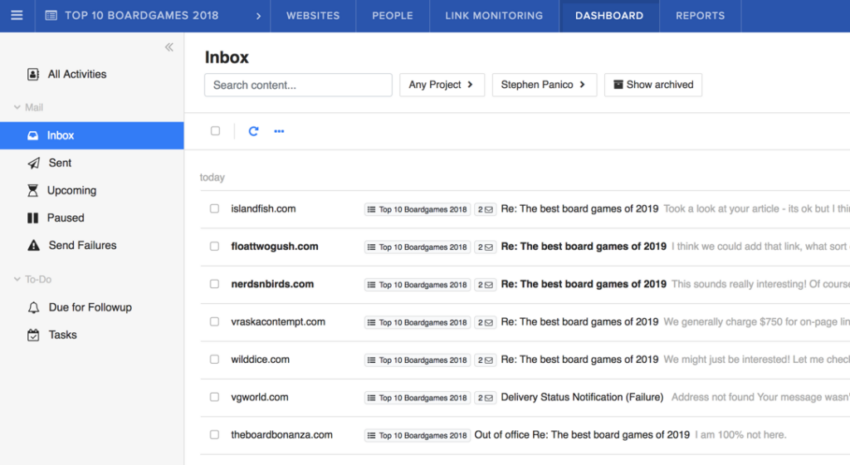 Lastly, BuzzStream is a popular digital marketing and outreach tool that helps website owners, digital marketers, and PR professionals build relationships, promote their content, and earn backlinks from authoritative websites.
BuzzStream offers a range of features and functionalities designed to streamline the outreach process and make it easier to manage relationships with bloggers, journalists, and other influencers.
Best practices for link building for web3 and crypto brands
Anchor text and referral traffic
An anchor text refers to the visible, clickable text in a hyperlink. Anchor text provides context and indicates the content that the link leads to.
Referral traffic, on the other hand, refers to the visitors who land on a website through external links on other websites or social media platforms. When a user clicks on a hyperlink with anchor text, it takes them to a different web page or website.
If this hyperlink is on a different website, the website that originally hosted the hyperlink is considered the referrer. The visitors coming from that hyperlink are referred to as referral traffic.
Anchor text and referral traffic are important for SEO and link building. They also provide context and help users understand what they will find on the linked page. Clear and concise anchor text can improve the user experience and increase users' likelihood of clicking on the link.
Quality over quantity
Quality backlinks are important in search engine optimization (SEO) and can significantly impact a website's rankings. Backlinks are links that point to a website from another website and are considered a "vote of confidence" from one website to another.
A quality backlink comes from a reputable website in the same industry or niche. It is relevant, has authority, and adds value to the content on the linked website.
Buying links
Buying backlinks is the practice of paying for links to a website from other websites. It's generally frowned upon. However, it is unavoidable in some cases, as some site owners require compensation regardless of authority.
There are instances where you can get around directly paying for links. For example, paying for guest posting. Regardless, you should tread lightly and aim for organic backlinks where possible.
Avoiding black hat SEO tactics
This leads us to the next point, black hat SEO tactics. Black hat SEO tactics are techniques used to manipulate search engine rankings through unethical or illegal means.
These tactics violate search engine guidelines, such as Google's ad policy, and are intended to deceive search engines rather than provide value to users. Here are some common examples of black hat SEO tactics:
Keyword stuffing: The practice of overusing keywords in content or meta tags in an attempt to manipulate search engine rankings.
Cloaking: Showing different content to search engines and users in an attempt to deceive search engines and improve rankings.
Paid links: The practice of buying or selling links to manipulate search engine rankings.
Hidden text: The practice of hiding text on a web page using techniques such as white text on a white background to manipulate search engine rankings.
Doorway pages: The creation of low-quality web pages with the sole purpose of ranking for specific keywords and driving traffic to another page.
Content scraping: The practice of copying content from other websites without permission or attribution to improve rankings and traffic.
Link farms: The creation of a network of low-quality websites with the sole purpose of linking to each other to manipulate search engine rankings.
Black hat SEO tactics can provide short-term gains in search engine rankings, but they can also result in long-term damage to a website's reputation and search engine visibility. Moreover, search engines are continually improving their algorithms to detect and penalize these tactics.
Measuring success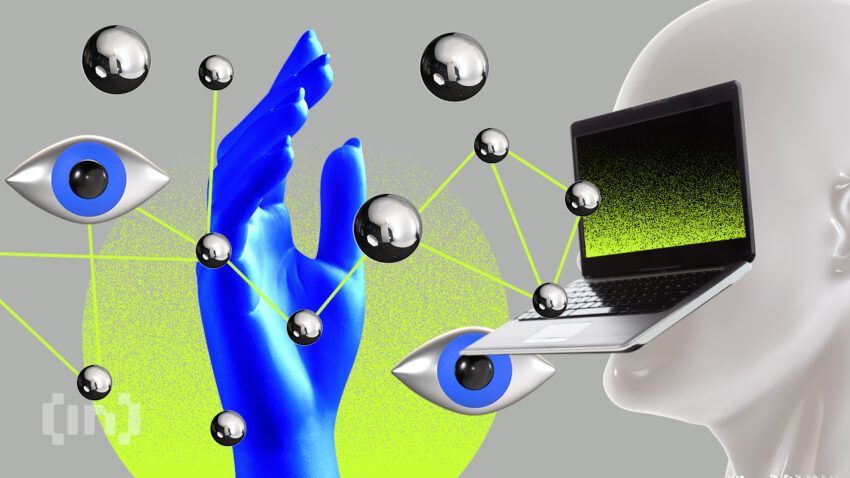 There are several key performance indicators (KPIs) that can be used to measure the success of an SEO campaign. Here are some of the most common metrics used to measure SEO success:
Keyword rankings
Keyword rankings measure how well a website ranks in search engine results pages (SERPs) for specific keywords or phrases. Tracking keyword rankings over time can help to identify trends and gauge the effectiveness of SEO efforts.
Organic traffic
Organic traffic refers to the number of visitors who arrive at a website via organic search results. This metric is a good indicator of the effectiveness of SEO efforts in driving traffic to a website.
SERP visibility
SERP visibility is a measure of how visible a website is in search engine results pages for a particular set of keywords. This metric takes into account the website's ranking for each keyword, as well as the search volume for each keyword.
Click-through rate (CTR)
CTR is a measure of how many people click on a website's link in search engine results pages. A high CTR indicates that the website's content is relevant and compelling for search engine users.
Bounce rate
Bounce rate is a measure of how many visitors leave a website after viewing only one page. A high bounce rate can indicate that the website's content is not engaging or relevant to visitors.
Website authority
Website authority is a measure of how well search engines regard a website. This metric takes into account factors such as backlinks, content quality, and user engagement.
Backlinks
Backlinks are a measure of how many other websites are linking to a website. High-quality backlinks can improve a website's authority and search engine rankings.
Conversion rate
Conversion rate measures how many website visitors take a desired action, such as making a purchase or filling out a contact form. Improving conversion rates can be a key goal of SEO efforts.
Measuring these metrics over time can help to identify trends and gauge the effectiveness of SEO efforts. It's important to set goals and track progress regularly in order to make data-driven decisions and optimize SEO strategies.
Digital PR is key for crypto link-building
Crypto link building using digital PR can be a highly effective strategy for improving a website's search engine rankings and driving traffic. Digital PR can help to secure high-quality backlinks that signal to search engines that a website is authoritative and relevant. PR's role is creating high-quality content and leveraging relationships with journalists and influencers.
This is even more paramount in web3, a field where collaboration is key. Remember, in digital PR, you play a crucial role in business success, just as much as a programmer, CEO, or accountant.
Get a head start — boost your link-building campaign with the fastest-growing web3 media today. Contact us!
Frequently asked questions
What is digital PR?
Digital PR, or digital public relations, is the practice of building relationships between a brand or organization and digital media outlets, social media platforms, and online communities. This is done to increase the brand's visibility and reputation online. Digital PR involves creating and distributing high-quality, newsworthy content that resonates with target audiences and positions the brand as an authority in its industry. This can include press releases, guest blog posts, social media campaigns, influencer partnerships, and other forms of digital content.
What are digital PR examples?
Digital PR can include press releases, guest blog posts, social media campaigns, influencer partnerships, and other forms of digital content.
By using these tactics, businesses can increase their online visibility and credibility, establish themselves as thought leaders in their industry, and drive traffic to their website. Digital PR is an important component of a comprehensive SEO strategy, as it can help to secure high-quality backlinks that signal to search engines that a website is authoritative and relevant.
What is the difference between PR and digital PR?
The main difference between traditional PR and digital PR is the channels and tactics used to reach target audiences and achieve business goals. Traditional PR, or public relations, typically involves using print media, broadcast media, and other traditional channels to build relationships with key stakeholders, including journalists, influencers, and consumers. Digital PR, on the other hand, focuses on using digital and online channels to build relationships and promote a brand or business.
What are digital PR tools?
There are several digital PR tools available that can help businesses to manage their online reputation, build relationships with journalists and influencers, and track the effectiveness of their PR campaigns. Here are some examples of digital PR tools: SEMrush, Buzzstream, and Ahrefs. By using these digital PR tools, businesses can streamline their PR campaigns, identify new opportunities for outreach and promotion, and track the effectiveness of their efforts.
Is link building free?
Link building is not always free. While it is possible to build links organically through tactics such as creating high-quality content, engaging with social media followers, and building relationships with influencers, these methods can be time-consuming and require significant effort. There are also several paid link building tactics that businesses can use to acquire backlinks.
What is the difference between internal and external links?
The main difference between internal and external links is the destination of the link. Internal links are links that connect one page of a website to another page on the same website. External links, on the other hand, connect one page of a website to a page on a different website.
Can links hurt my SEO?
Yes, links can hurt your SEO if they are low-quality, irrelevant, or acquired through manipulative or unethical tactics. In fact, search engines like Google actively penalize websites that engage in such tactics, and the penalties can range from decreased rankings to complete removal from search results. It's important to focus on building high-quality, relevant links through ethical and sustainable tactics such as creating valuable content, building relationships with influencers, and engaging with your audience on social media.
How long does it take to see results from a link building campaign?
The time it takes to see results from a link building campaign can vary depending on a number of factors, including the quality of the links, the competitiveness of the industry, the authority of the website, and the overall SEO strategy. Generally, it can take several weeks to several months to see the impact of a link building campaign on search engine rankings and traffic. This is because search engines like Google need time to crawl and index new links, and to factor them into their ranking algorithms.
What is the ideal anchor text ratio?
There is no one-size-fits-all answer. The optimal ratio can vary depending on a number of factors, such as the type and purpose of the website, the competition in the industry, and the overall link profile of the website. In general, it's best to aim for a diverse and natural-looking mix of anchor text, with a focus on using anchor text that accurately reflects the content and context of the linked page. This can include using branded anchor text, keyword-rich anchor text, and more generic anchor text such as "click here" or "read more."
Is it possible to build too many links?
Yes, it is possible to build too many links, and doing so can actually harm your website's SEO efforts. This is because search engines like Google place a premium on high-quality, relevant links, and can penalize websites that engage in manipulative or spammy link building practices. Building too many low-quality or irrelevant links in a short period of time can be seen as a red flag by search engines. It can even trigger a manual penalty or an algorithmic filter that can decrease the rankings of the affected website.
Disclaimer
In line with the Trust Project guidelines, the educational content on this website is offered in good faith and for general information purposes only. BeInCrypto prioritizes providing high-quality information, taking the time to research and create informative content for readers. While partners may reward the company with commissions for placements in articles, these commissions do not influence the unbiased, honest, and helpful content creation process. Any action taken by the reader based on this information is strictly at their own risk.