What will you find in this guide?
Choose the topic that interests you the most or enjoy the whole trip!
---
Google updated its financial products and services policy to allow crypto advertisements. However, only certain projects that meet specific criteria will be approved.
Digital advertisements of cryptocurrencies, exchanges, and wallets are often tough to execute. There are many policies, rules, and restrictions across companies like Meta and other global digital marketing advertising leaders.
Furthermore, paid-for marketing and advertising are essential for crypto projects to be successful. Google's updated policy will help numerous projects in achieving their marketing objectives. Therefore, this is a huge step in the right direction for global mass adoption.
Why are there such strict crypto ad rules?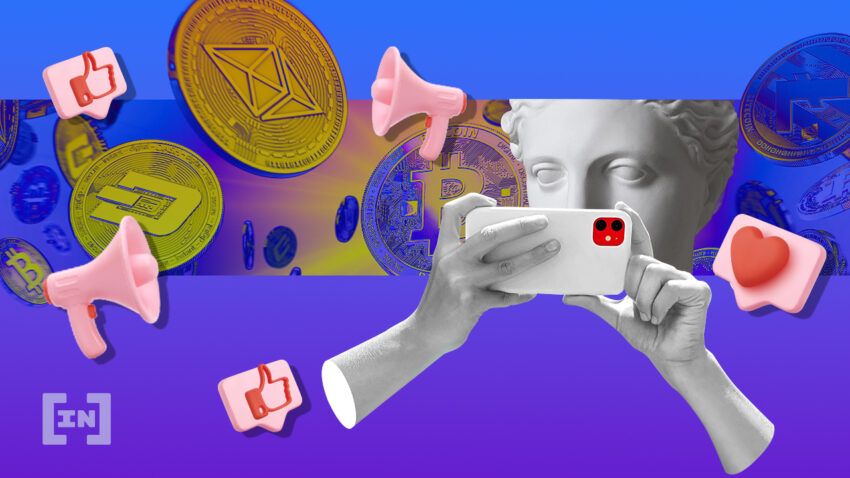 The internet is fraught to will illicit activity such as scams, spam, financial fraud, phishing, and more. Consequently, Google's financial products and services policy protects people from avoidable financial loss.
In the DeFi, crypto, and blockchain space, financial scams run rampant. This can be chalked down to a lack of industry-wide regulation and little due diligence done by investors, among other reasons. As a result, Big Tech has made it difficult for legitimate and scam projects alike to advertise their products and services on their platforms.
However, recently, some of these restrictions are becoming more relaxed.
Furthermore, Facebook once had a very strict policy on crypto advertising. Now, the social media platform allows projects to advertise so long as they apply for written approval and fall into a certain category.
What is Google's financial products and services policy?
Google's updated policy now allows certain crypto projects to advertise under strict conditions.
In its updated policy, Google says,
"Due to the complex and evolving nature of regulations related to cryptocurrencies and related products and services, we only allow them to be advertised in limited circumstances,"
Similarly, Google allows crypto ads under these circumstances:
Projects that do not allow for the exchanging, purchasing, or holding of crypto (on condition to other Google ad policies).
According to Google's policy, examples of these include:
Businesses accepting payment in cryptocurrency
Cryptocurrency mining hardware
Tax and legal services
Security services
Platforms that rely on blockchain for operations and do not market or sell cryptocurrencies or tokens
Educational materials
Crypto exchanges and wallets are allowed to advertise on Google so long as:
"the advertiser is a licensed provider, the products and ads comply with local laws and industry standards, and the account is certified by Google."
Above all, the updated policy certainly is a change that will make it much easier for many crypto businesses to promote their offerings.
However, it is still a very complicated verification process.
Promoting crypto wallets and exchanges using Google Ads
| | | |
| --- | --- | --- |
| What can be advertised? | Where? | How? |
| Cryptocurrency Exchanges and Wallets | France | They must be registered with the AMF (Autorité des Marchés Financiers) as a Digital Asset Service Provider (DASP) |
| Cryptocurrency Exchanges and Wallets | Germany | Advertisers must hold the appropriate license for the advertised activities |
| Cryptocurrency Exchanges and Wallets | Philippines | They need a certificate of authority as a Money Services Business from the Philippine Central Bank (BSP) |
| Cryptocurrency Exchanges and Wallets | South Korea | Needed a virtual asset service providers (VASP) Report with the Commissioner of the Korea Financial Intelligence Unit (KoFIU) |
| Cryptocurrency Exchanges | United Arab Emirates | Business with the licensed to operate a multilateral trading facility with the Financial Services Regulatory Authority (FSRA) |
| Cryptocurrency Exchanges | Hong Kong | Here the company must "opt-in" the licensing regime and have obtained a type 1 (dealing in securities) license and type 7 (providing automated trading services) license from the Securities and Futures Commission (SFC) of Hong Kong. |
| Cryptocurrency Exchanges | Thailand | Companies must obtain the Digital Asset Business license from the Securities and Exchange Commission (SEC) of Thailand. |
In addition, projects must meet any other local requirements. These new developments will be available from Jul. 2022.
Likewise, Google allows for ads in specific locations but has limited advertisers to:
Crypto exchanges can only advertise in Canada
Crypto wallets and exchanges can advertise in Israel, Japan, and the U.S.
In short, crypto projects that meet the criteria can apply for certification here. Google notes that projects wanting to advertise in multiple countries will need to apply for each country in a separate application form.
Crypto ads Google does not allow
Google has a non-exhaustive list of crypto projects that are not allowed to advertise on its platform. This includes but is not limited to:
Ads for initial coin offerings (ICO)
DeFi trading protocols
Crypto trading signals
Crypto investment advice
Broker reviews
Is it worthwhile to advertise a crypto project on Google?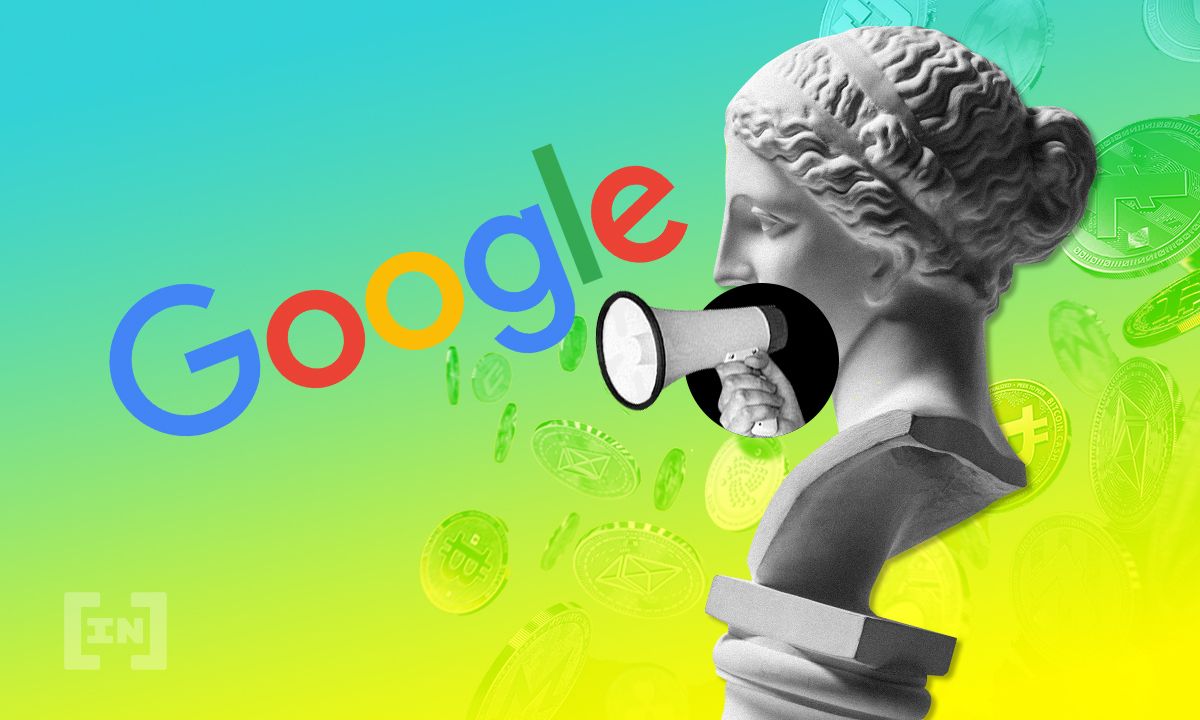 Before launching an advertising campaign for a crypto project, it is imperative to have a marketing strategy in place. The needs and goals of the project will determine the type of paid-for advertising the project should choose to invest in.
There are many alternative ways to advertise a crypto project.
Paid-for advertising with a crypto media agency, like BeInCrypto, is a guaranteed way to achieve specific advertising and marketing goals.
Purchasing an advertising package can generate brand awareness. Similarly, it can help build a community, introduce the project to a global audience, and much more. Opting for a media agency to take care of a project's advertising needs may be more beneficial to the project's overall success.
Rather than wading through the red tape of Google Ads, picking an established and trusted crypto news agency will save time and other resources in the marketing process.
In closing
In conclusion, Google's updated policy is a small yet significant win for the global mass adoption of cryptocurrencies and DeFi as a whole.
Historically, advertising crypto projects has been tricky territory to navigate. However, the more relaxed the rules become, the better chance legitimate projects have at surviving long-term.
That is to say, while Google's advertising policy is a step in the right direction, other marketing, and advertising methods do exist for crypto projects to utilize.
Frequently asked questions
Can any crypto project advertise on Google?
No, only certain projects that meet strict criteria can. 
How do I get approval to advertise a crypto project on Google?
There is an application form to apply for certification. 
How do I know the crypto project advertised on Google is legit?
There are extremely strict rules in place for projects to be approved to advertise on Google but it is crucial to conduct thorough research and due diligence before investing in any project. 
Disclaimer
All the information contained on our website is published in good faith and for general information purposes only. Any action the reader takes upon the information found on our website is strictly at their own risk.
At Learn, our priority is to provide high quality information. We take our time to identify, research and create educative content that is useful to our readers.
To maintain this standard and to continue creating awesome content, our partners might reward us with a commission for placements in our articles. However, these commissions don't affect our processes for creating unbiased, honest and helpful content.