With the Federal Reserve's rate hikes removing liquidity from markets, venture capital funding of web3 projects is on the decline. Therefore, builders need a new source of funding. The solution? Web3 marketing. If you intend to build during this bear market, you will need some web3 marketing strategies. This guide covers the top eight web3 marketing strategies and why they are so important for blockchain projects.
BeInCrypto Trading Community in Telegram: read reviews on the best crypto projects & participate in the AMAs with their developers, read technical analysis on coins & get answers to all your questions from PRO traders & experts!
What is web3 marketing?
Web3 marketing promotes and advertises decentralized applications (DApps) and blockchain-based products or services. The practice aims to educate potential users about the benefits of using decentralized products and services and how they differ from traditional web applications.
It also attempts to increase overall user engagement and product usage in web3. All in all, web3 advertising is a relatively new field. As the blockchain ecosystem continues to grow, it will likely become an important aspect of funding decentralized technologies.
Why is web3 marketing important for blockchain projects?
VC funding is on the decline, and therefore, it is more difficult to support innovation. Improved strategies for web3 advertising are essential for the lifeline of this emerging sector.
Great projects are effectually dead in the water without a viable and consistent supply of capital — because innovation is expensive. Gone are the days when grassroots projects were coordinated over chat rooms and self-funded.
Today, you must consider legal fees, payrolls, audits, and more in order to build useful projects.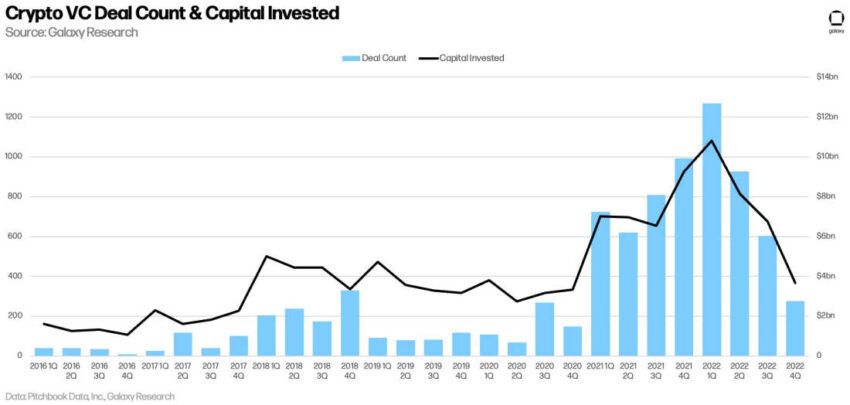 Furthermore, a good web3 marketing strategy is the difference between a quality product with no users and an inferior product with many users. A common problem with web3 projects is the ideas are good but are not marketed well.
This creates an impediment to adoption. The stagnation of a product with real-world use case is a net negative for crypto as a whole. In this scenario, a rising tide lifts all boats.
On the contrary, there are countless projects with little to no utility but great marketing. It is not always about the product when it comes to success in crypto (and most fields in general). Sometimes success is determined by how well you sell the product.
Top 8 web3 marketing strategies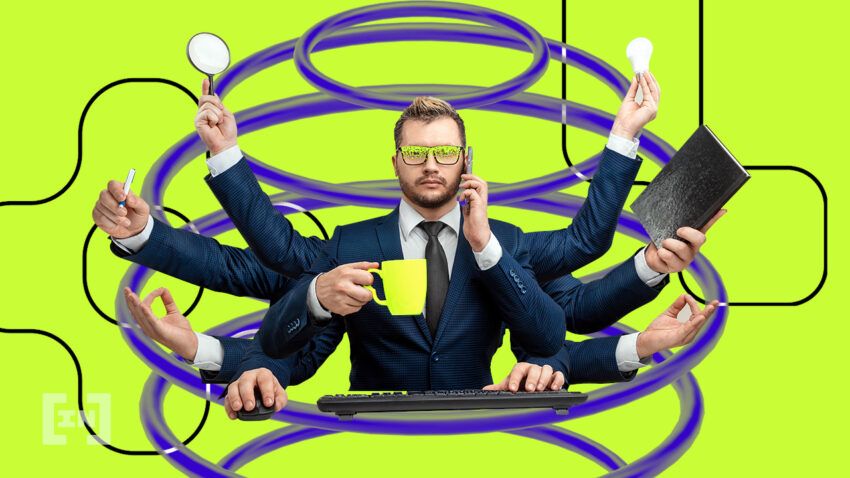 Community building
One popular web3 marketing strategy that crypto has adopted from other sectors is community building.
Crypto communities have poured out into the real world in the form of conferences and meet-ups. If you want to build a community around your project, there are a few actions you need to take.
Firstly, you need to engage the community: do AMAs (ask me anything), learn names, and get your story out there. This will put a name to a face, which will consequently cultivate a somewhat personal relationship with the community.
Basically, think of this as a trust-building exercise. People are more likely to sponsor a cause when they trust a team. Think of your target audience, particularly who they are and what they care about.
Social media marketing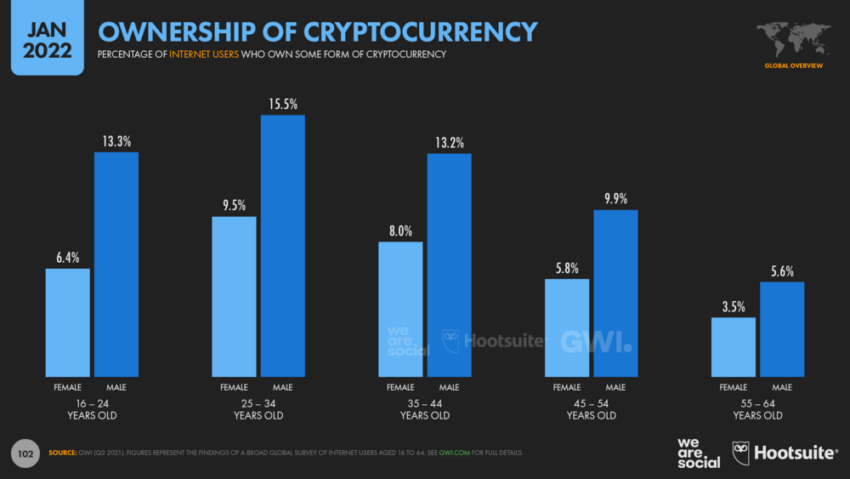 The target audience is a great segue to the next point — social media marketing. Your core audience is more than likely on social media. Millennials under 35 are more likely to own cryptocurrencies, according to research from Data Reportal. Ownership rates steadily decline after that.
The age groups that tend to use social media the most are 18-34, depending on the platform. To put it simply, you have to go where the people are. You can break down the statistics of crypto ownership and social media even further by nation. However, the big takeaway is to know your audience.
For this reason, market research is your friend. Before you dive in, do a little research on your target audience and develop a strategy. While it is good to have an online presence, your product may not appeal to everyone — or every social media platform.
All social media websites have unique demographic distributions. They differ by nationality, age, gender, occupation, etc. Research in this area will save you time, effort, and stale accounts.
Influencer marketing
This leads us to the third web3 marketing strategy, influencer marketing. Influencer marketing is a great way to minimize customer acquisition costs and increase brand awareness.
For instance, you can create a budget for advertising, spread it across multiple platforms, and hope that it does well. However, if you are an early-stage startup, you may have limited success if you have a constrained budget.
Spreading your resources thin across multiple sites may be less effective than a more directed approach. Influencer marketing allows you to utilize an already-established social media presence, thereby limiting the overhead for marketing.
In addition, dealing with an individual can offer unique opportunities. For example, if you are short on capital, you can offer influencers equity in the company as opposed to cash on hand.
You may also offer them protocol native tokens. Although, this is generally met with skepticism nowadays by audiences in light of recent lawsuits around celebrity promoting of FTX.
Content marketing
The next element, content marketing, ties into the second web3 marketing strategy. Content marketing is a type of marketing that focuses on creating, publishing, and distributing content online to a specific audience.
Examples of content marketing media include newsletters, podcasts, social media posts, and videos. Social media content is paramount to user engagement. Generally speaking, quality content is better than a lot of content.
Memetic culture drives crypto behavior, which is indicative of social media. To that end, successful creators capitalize on the network effect. These are popular TikTok dances, chat room memes, and gifs, YouTube and Instagram shorts.
For better or worse, the average attention span is falling. As a result, you have to get your point across quickly and concisely. You can not burden the user with complex thoughts.
With this in mind, the ultimate goal is increased conversion, user engagement, and product awareness. Therefore, the content must be relevant, up-to-date, engage the senses, and stimulate the viewer.
Email marketing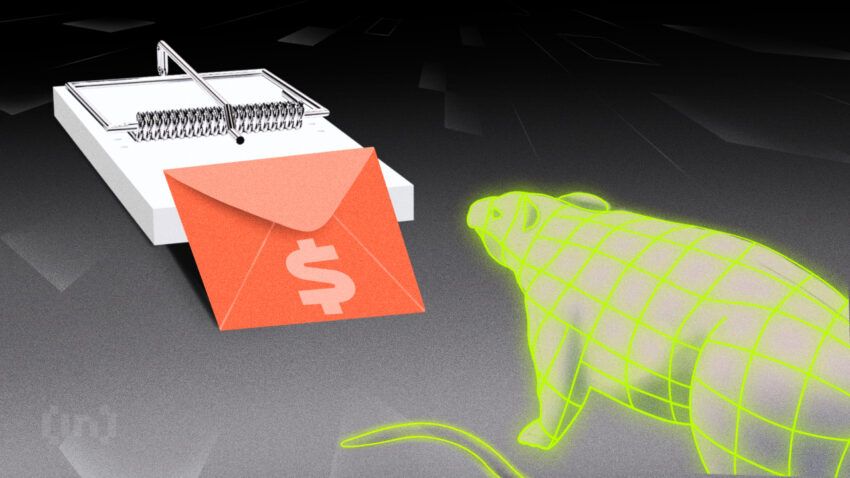 Email marketing is a type of marketing in which customers are informed of new products, discounts, and other services. It is a more subtle way to educate your audience on the value of your brand, soft sell, build a rapport, or keep them engaged over time.
It is important for you to personalize your emails to distinguish them from competitors and phishing or spam emails. Branding plays a major role in this scenario.
If you want to build a good email marketing campaign, you will have to:
Design an appropriate email signature (name, job title, logo, call to action, links, etc.)
Personalize emails using merged mailing
Send emails from real people, not bots
Create follow-up emails
Track the results of your email campaigns
Create templates to reuse
Send emails at the best times
This web3 marketing strategy may seem complicated at first. However, many companies offer these types of services, like MailChimp. Due to the popularity of email marketing, you can use most of these features from one service.
SEO
Another popular web3 marketing strategy is SEO (short for search engine optimization). Search engine optimization is the process of increasing the quality and quantity of search engine traffic to a website or web page.
SEO strategies may take weeks or months to produce tangible results. It's all about building the reputation of the website or account in the eyes of the search engine. And different platforms have different SEO guidelines.
For example, though they are owned by the same company, Google SEO is different from YouTube SEO. Likewise, Instagram SEO is different from Twitter SEO. Each platform establishes its own recommended guidelines on what they like to see.
Hence why some platforms generally frown upon paid subscribers or content. Platforms need a way to sort through information by relevant content for their users.
Therefore, you must present some expertise if your information is from a specialized field. Furthermore, you need relevant keywords and hashtags. Some social media platforms like for you to engage with other content creators in the same field. It all depends on the platform you are optimizing for.
PPC advertising
If you are going to start marketing, you must familiarize yourself with pay-per-click (PPC) advertising. PPC (e.g., affiliate marketing) is a type of online digital marketing where advertisers pay when users click on their advertisements.
Advertisers place bids based on the perceived value of a click. Typically, a user creates an ad campaign and sets how much they are willing to pay. The platform then suggests ads to users in a frequency proportional to the amount the user pays.
Usually, you will have a dashboard associated with your account where you can track your clicks, conversion rate, user statistics, etc. Google, Amazon, and Facebook all have some form of PPC advertising.
However, Google's PPC is pull marketing, while Facebook's is push marketing. Push marketing seeks to close a sale as soon as possible, whereas pull marketing builds an audience gradually and often from scratch.
Video marketing
Some people like to engage visually more than they like to read. Therefore, you will also need some form of video marketing. As the name implies, video marketing uses video to promote a brand, product, or service.
The videos can range anywhere from social media, YouTube to televised commercials. Videos tend to rank higher in searches, especially since more social media content is moving towards short-form videos.
How-to videos, testimonials, or educational (e.g., whiteboard) videos are a great way to get started. Videos tend to stand out. So they are a great way to embed your product into a potential customer's memory.
Therefore, you should invest in some good video editing software. While you can use some AI tools to generate video ads, a human touch might be better. That is unless you are strapped for cash and time. In any case, do what benefits you.
Branding for blockchain projects
Now that you know the different web3 strategies for marketing, you have to learn what to market. Branding is just as important as selling the product and ties all of the marketing strategies together.
A brand is any name, term, design, symbol, or other feature that differentiates one seller's goods or services from those of other sellers. This is anything from your website domain name, business name, slogan, story, or logo, to your font selection or even a color theme.
You have to stand out. Many companies create media kits for this purpose. A press kit is another name for a media kit. It's a collection of marketing materials meant to inform journalists and aid in the creation of articles. They are written pieces or pre-made collections of marketing materials used to advertise a company. You may find a logo, a banner, or even legal opinions inside a media kit.
Thought leadership in blockchain marketing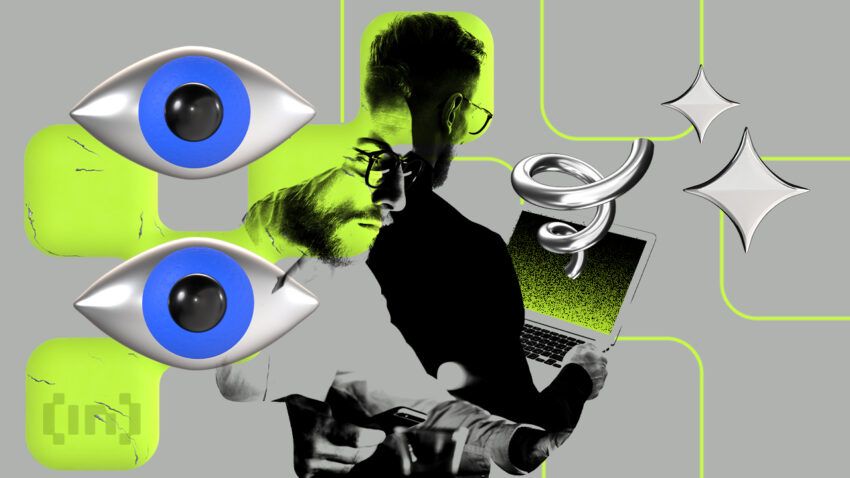 Sometimes, building alone is difficult. Let alone arranging a successful marketing campaign. You might be a builder and only want to do what you know best — building. Therefore, you may need a little help with marketing.
While it is a relatively nascent field, there are a few blockchain marketing companies that you should keep an eye on. These include the following:
Ninja Promo
Coinpresso
Coinzilla
OMNI Agency
Let'sTok
ReBlonde
Web3 marketing tools and platforms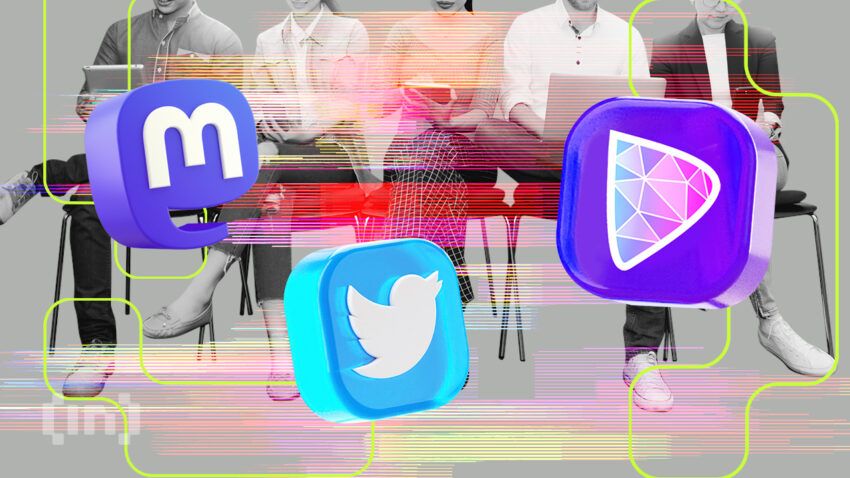 Telegram
Telegram is a free, cross-platform, encrypted, cloud-based, and centralized instant messaging service that is available worldwide. It's a great place to market your product.
Many people go to Telegram to access information that is early or isn't widely available. It is also a great way to cultivate groups or communities.
Discord
Discord is a social platform for VoIP (voice over internet protocol) and instant messaging. Users can converse in private chats or as part of communities using voice calls, video calls, text messages, media, and files. Many people have made web3 careers out of community management via Discord.
Instead of bombarding your fellow community members with links, Discord allows you to develop personal relationships with them. You can organize calls, host discussions, stream live events, and advertise your project.
Twitter
Twitter is a social networking site where you can post 140-character status updates, i.e., "tweets." It is great for short-form content. Crypto Twitter (often shortened to CT) is typically where crypto news circulates. The platform allows you to share your thoughts with a large audience and is a great place to facilitate community interaction.
Reddit
Reddit is a website for social news aggregation, content rating, and discussion. Registered users post content to the site, such as links, text posts, images, and videos, which other users then rate positively or negatively.
It is a community network where people can explore their interests, hobbies, and passions. It is also a great place to discover information on upcoming projects.
Medium
Medium is a free and open online publishing platform. It has a high domain authority, which indicates that Google and other search engines trust the website. As a result, your articles may appear high in Google rankings.
Many web3 projects use Medium for updates and to explain how their products work.
Token economics and web3 marketing
Bootstrapping is when an entrepreneur starts a business with little capital and relies on funds other than outside investments. Traditional startups often struggle to overcome the bootstrapping issue. This is also true for crypto startups. However, crypto has a unique advantage — cryptocurrency itself.
The main forces behind the growth of the web3 economy are cryptocurrency incentives. They foster the conditions necessary for the successful launch of new initiatives. Additionally, they expand and offer users countless chances to multifacetedly monetize their interests and skills.
Airdrops, ICOs, or presales are all ways to build up hype and fund a project. You can advertise NFTs with exclusive rewards for early adopters.
With web3 marketing strategies, founders must adapt
In all, web3 has the potential to revolutionize how we interact with the internet and conduct business. With the rise of blockchain technology and decentralized networks, the power is shifting back to the users, and companies are recognizing the need to adapt.
However, it is important to remain connected to trends outside of crypto. Traditional tech and finance are constantly changing. As the world becomes more acclimated to cryptocurrency, there will be a need for new web3 marketing strategies. It is crucial for web3 businesses to stay up to date with the latest marketing trends and tactics. Doing so can ensure that their business remains competitive and relevant in an ever-changing digital landscape.
Kickstart your blockchain project today on the fastest-growing web3 media with access to millions of highly-engaged readers — contact us.
Frequently asked questions
How can blockchain projects use web3 marketing?
What are some examples of successful web3 marketing campaigns?
How do you measure the success of a web3 marketing campaign?
What are some common mistakes to avoid in web3 marketing?
How do you build a strong brand for a blockchain project?
How do you identify the target audience for web3 marketing?
Disclaimer
In line with the Trust Project guidelines, the educational content on this website is offered in good faith and for general information purposes only. BeInCrypto prioritizes providing high-quality information, taking the time to research and create informative content for readers. While partners may reward the company with commissions for placements in articles, these commissions do not influence the unbiased, honest, and helpful content creation process. Any action taken by the reader based on this information is strictly at their own risk.