Crypto marketing is no different from traditional marketing. It involves a combination of tasks that bring together a seller and buyer. These tasks intend to create an environment where both parties benefit.
Marketing and advertising are interchangeable terms. However, the latter is one part of the entire marketing process. In other words, the purpose of marketing is to help a seller make sales to customers who will benefit from the purchase.
Marketing a crypto project helps to expand a community, increase token sales, and to gain and retain investors.
Crypto marketing vs. crypto advertising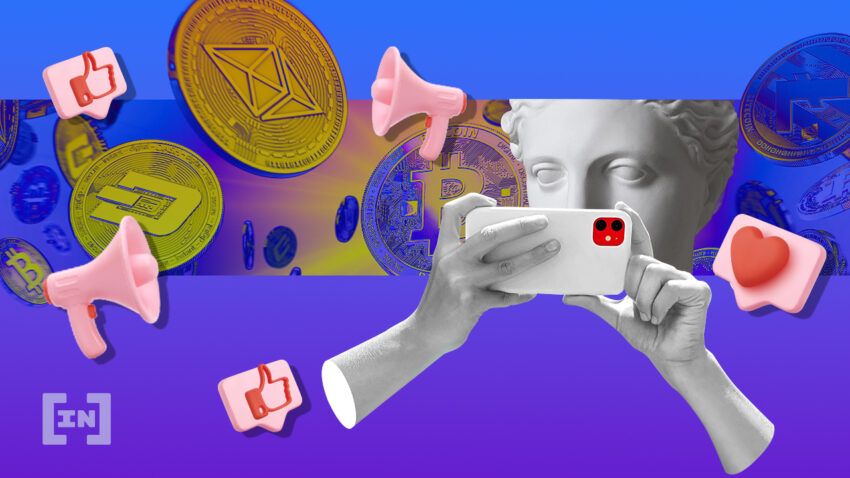 Marketing is essentially the driving force behind what will make a successful crypto project. Before any campaigns can begin, project owners must determine a marketing plan.
The plan should include all the objectives and goals of the project, as well as how they will be achieved. In doing this, the crypto advertising strategy will take shape.

Crypto marketing and advertising tools aren't so different from traditional media, but there's more red tape involved. Marketing a crypto project on social media is a fairly rigorous process. TikTok doesn't allow crypto ads in most countries. Facebook has famously backtracked on its ban on crypto ads. Projects do, however, need to meet certain requirements to utilize Facebook ads.

Search engines like Google also have a very strict policy in place for crypto marketing and crypto advertising. Therefore, while determining the overall strategy, there is a lot of advertising rules and regulations that need to be followed.
How to create a crypto marketing strategy
There are many ways to create a marketing strategy. Crypto marketers can mimic a traditional marketing strategy and adjust it to fit the strategic needs of a project.
A marketing strategy needs to be dynamic. It needs to be a combination of digital marketing efforts and traditional marketing materials. For example, web banner ads and TV commercials.
A crypto marketer needs to make some decisions before the finer details can be fleshed out. A crypto marketing strategy needs to include the following steps:
1. Planning
A crypto marketing strategy needs a solid plan in place to be successful. Within the planning stage, there are five questions that need to be answered:
Define what the crypto project wants to achieve.
Consider the risks and problems that could affect the crypto marketing strategy.
Make sure the marketing campaign adheres to all rules, regulations, and formalities applicable to crypto marketing within the digital and traditional marketing spaces. If the project plans to market within various countries, ensure all local rules are followed.
Establish a roadmap to ensure strategy deadlines are met.
Assign roles and tasks to each team member.
2. Determine goals and objectives
The goals and objectives of a crypto marketing strategy vary from project to project. Some common goals may be creating brand awareness, generating revenue, and attracting investors.

Whatever the marketing goals, it's important to determine the goals and objectives of the overall crypto marketing strategy. Each project has a unique selling point or offer, and it's important to communicate this to a community or target audience.
The most obvious way to display or inform a project's target audience is by developing a website. This is arguably the most important marketing tool a crypto project needs.
Things to consider during the planning stage:
The project's target audience
Promoting an element of a project (e.g., the entire project or one business activity?)
Budget
What actions should website visitors take? (e.g., sign up for a token pre-sale, create an account, purchase crypto tokens, etc.)

To speed up the process of planning, there are various online tools that can be utilized, such as Notion.
3. Estimating budget and time resources
Budgets for both new and established projects must be strictly adhered to. The size of the budget will also determine the scalability of a crypto project's marketing reach.
There are many digital marketing tools that are free to use. Examples include:
Wix — for building a basic website
Telegram — setting up a social media account
MailChimp — an email marketing distributor
This can be super helpful for startup crypto projects with small marketing budgets. Over time, money will need to be spent to elevate the crypto project's marketing strategy.
In the beginning, hiring a web developer, social media manager, and PR agency is unnecessary. As the project grows, these three operational roles will need to be fulfilled in order for the project to reach and maintain a level of success that correlates with the overall marketing goals and objectives.
As previously mentioned, the most important digital marketing tool for a crypto project is a website.
With this, it is crucial to set up an account with an analytics tracking system, like Google Analytics, to measure the success of the marketing campaign.
Implementing additional tools will give a crypto marketing campaign a better chance of success.
4. Choosing the right marketing tools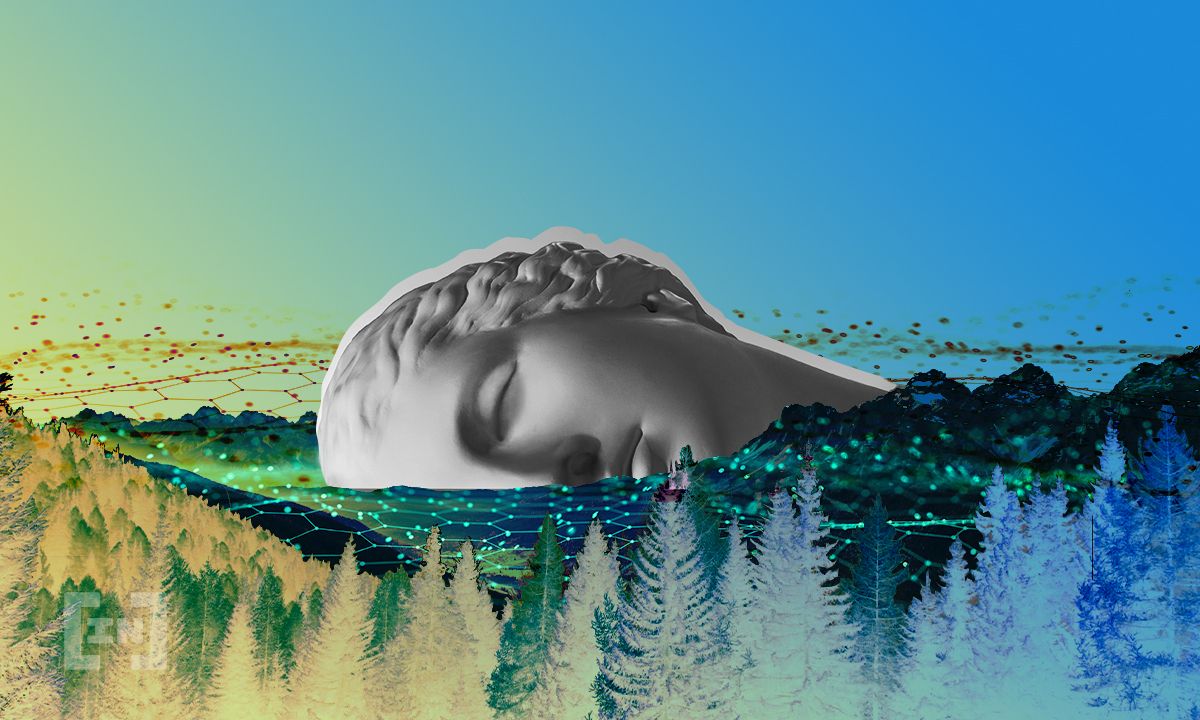 Crypto marketing can adopt many traditional marketing tools. The key here is to make sure that the utilization of these tools is in-line with all rules, regulations, and policies.
Popular marketing tools that crypto projects may use can be divided into two categories:
Digital marketing tools:
Traditional marketing tools:
TV ads
Billboards
Print ads (in magazines and newspapers)
Traditional marketing tools can be much more expensive than digital marketing tools and should form part of a long-term marketing strategy.
An important consideration to make at this stage is deciding how to divide between paid and free advertising. There is a lot of budget-friendly paid advertising options available to crypto marketers.
BeInCrypto offers a wide selection of paid advertising options that cater to any budgetary needs.
BeInCrypto specializes in native advertising, such as native brand integration in the website's Learn section, to more promotional materials like press release publications. 
With over 10 million monthly page views, 4 million new monthly users, and a community of over 700,000 people on social media, integrating BeInCrypto is a strategic move for any crypto marketing plan.
5. Content creation
Content creation is an integral part of a crypto marketing strategy and needs to be conducted throughout each stage.
Once the website is set up, it is important to populate it with relevant information. Crypto projects with a dedicated blog or FAQ section will help to retain readers.
Readers can be converted to customers by supplying them with educational content that relates to the project itself. It is important to have an arsenal of blog posts that can be published regularly.
Setting up a social media account for a crypto project will be a seamless task, but populating these profiles will take time. Creating content before going live with the profile will help to save time. It will also keep the project's target audience engaged, as regular posts will attract followers.
6. Going live with the crypto marketing strategy
After all decisions are made and content has been created, it is time for the project's marketing strategy to go live.
It is important for a project's digital presence to be interlinked. This can be done by adding buttons to the website that take readers to the social media pages, for example. Alternatively, adding a 'link in bio' to a website on a social media page is equally effective.
When using paid advertising, it is important that the advertiser has all the correct links and contact information so that readers are able to access the project in its entirety.
7. Tracking and analyzing data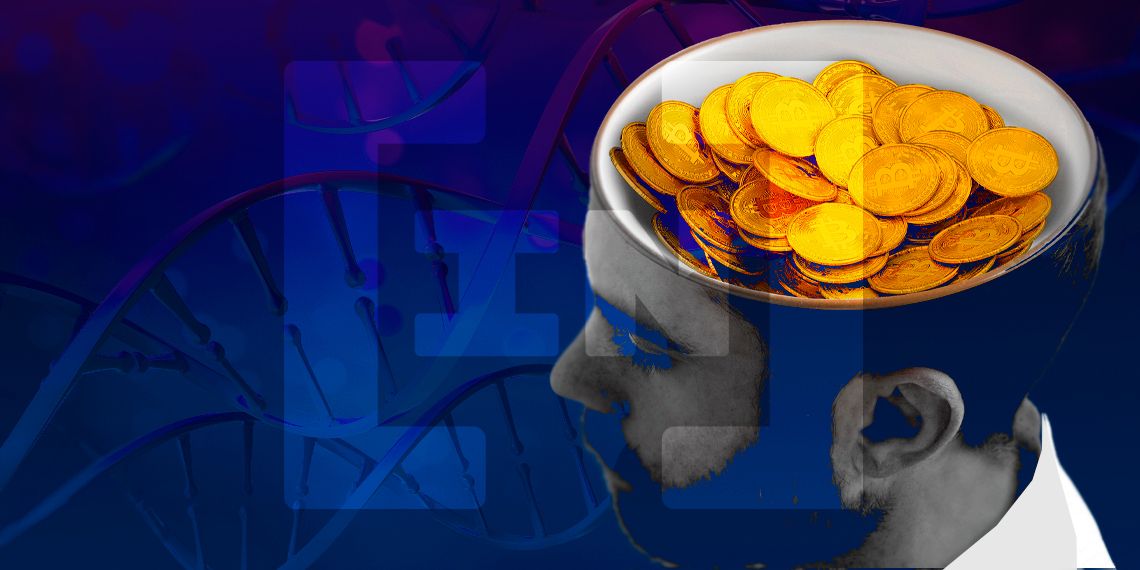 Google Analytics is any website's best friend. It is important to know exactly what materials are doing well and what aren't.
Once all marketing efforts are live, monitoring features such as click-through-rate tracking, page views, and bounce rates can help to identify the strong and weak points of the marketing strategy.
Google Analytics is a premium analytics tool that is also free. Using this service would benefit any crypto project and help inform all future marketing decisions.
A strategy is essential
A crypto marketing strategy is essential for the success of any project.
Whether the project is in its infancy or is looking to grow, a well-thought-out marketing strategy can help to achieve the overall goals of the project. Crypto marketing does not differ greatly from traditional marketing.
In fact, digital marketing tools, like social media, can be much cheaper than traditional marketing tools, like billboards.
Once a project launches its marketing strategy, it is important to monitor its website analytics to determine whether the campaign is a success or not.
Frequently asked questions
Are crypto marketing and crypto advertising the same thing?
Is crypto marketing very expensive?
Are there free marketing tools for crypto projects to use?
Disclaimer
In line with the Trust Project guidelines, the educational content on this website is offered in good faith and for general information purposes only. BeInCrypto prioritizes providing high-quality information, taking the time to research and create informative content for readers. While partners may reward the company with commissions for placements in articles, these commissions do not influence the unbiased, honest, and helpful content creation process. Any action taken by the reader based on this information is strictly at their own risk.