When one thinks of crypto advertising products, the thought of wildly innovative technology crosses the mind. However, for crypto advertising, these tools are not so different from traditional mediums.
Cryptocurrency ads can be as overt as a banner ad or as subtle as a native advertisement disguised as a listicle.
Advertising products for crypto have generally been dominated by crypto ad networks.
Now, it is easier for retail investors to access cryptocurrencies through various online media. In short, Facebook has backtracked on its crypto advertising ban, and other tech companies like Google are allowing cryptocurrency exchanges to advertise under certain circumstances.
To clarify, this article will unpack the top 5 crypto advertising products, as well as some of the finer nuances when it comes to promoting a crypto project online.
---
Frequently asked questions
Are crypto ad networks worth investing in?
Can crypto projects advertise on Facebook?
What is the best social media platform for crypto projects to utilize?
What crypto events should be promoted in a calendar?
Understanding your advertising goals
The most important question to ask before purchasing crypto advertising products is what the advertising goals are.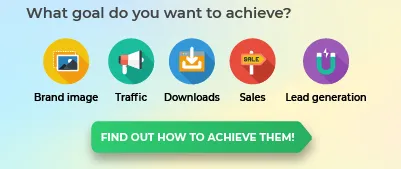 Learn more about how to define and work on your goals in this other article.
If the goal is to promote business activity, such as an initial coin offering (ICO), listing on a decentralized exchange, or advertising a crypto project as a whole: there are a few blanket solutions to advertising products for crypto.
Top 5 crypto advertising products
1. Crypto ad networks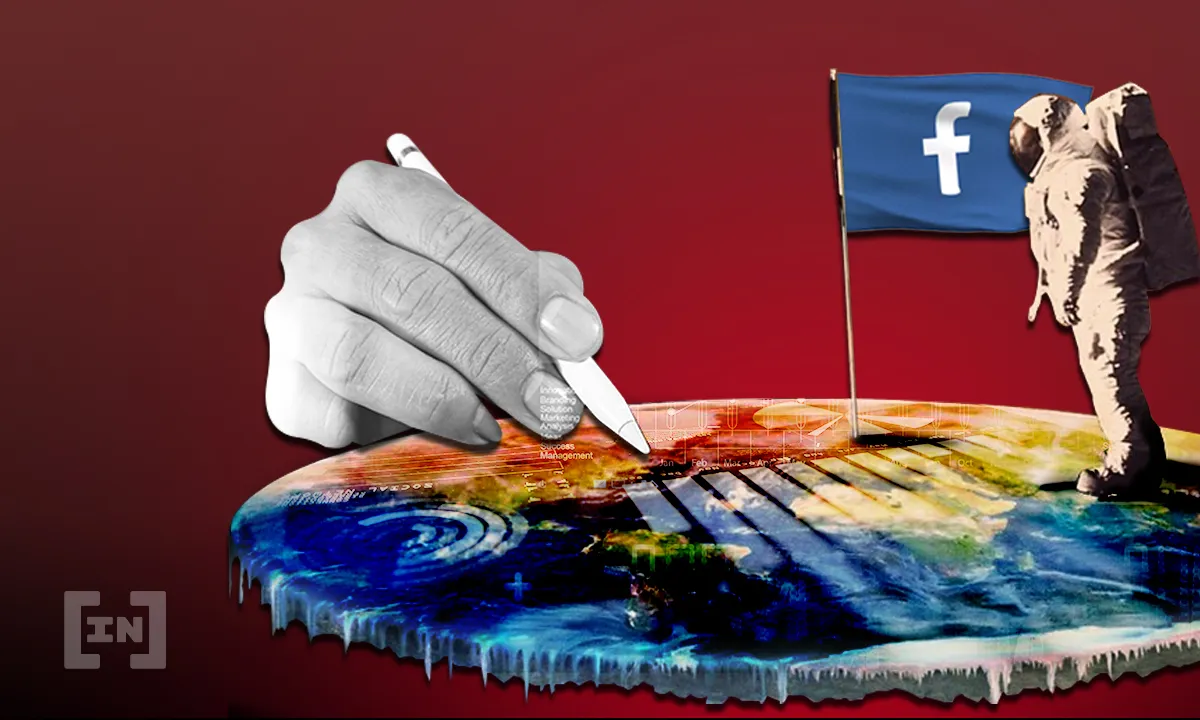 Firstly, crypto ad networks are similar to traditional ad networks, except they are supportive of crypto-related projects. Campaigns through crypto ad networks are a combination of native ads, banner ads, and sponsored or partnered content.
BeInCrypto, for example, is a crypto ad network that specializes in the sale and production of native advertising for crypto.
With websites in ten different languages, over 10 million monthly page views, 4 million monthly new users, and over 700,000 active social media users — BeInCrypto is a very high-quality crypto ad network that delivers high-quality content and excellent results.
2. Advertising crypto on social media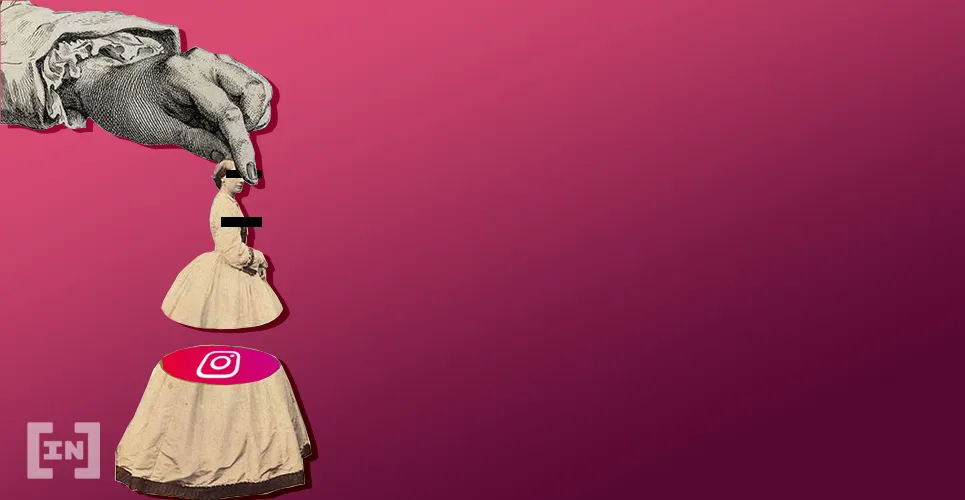 Secondly, for a crypto project to generate buzz, it is essential to be active on social media. There are very few crypto projects that don't have a profile on one platform or another. This includes Reddit, Facebook, Discord, Telegram, Instagram, or Twitter.
Platforms such as these are not restricted by time or space and are vital for keeping people interested in crypto projects. From sharing information about upcoming business activities to informing and educating followers, social media helps remain relevant.
Having a digital presence that spans various parts of the internet isn't enough to let a target audience know that the crypto project is worth investing in. The more information that is available to potential investors, the better. What is essential in helping a crypto marketing strategy, is to engage with the community regularly.
If people are commenting, resharing, or rating a crypto project online, then it is important that the project owners respond, comment, and engage back. Projects that aren't on social media run the risk of being perceived as scams. Engaging with the community, investors, and potential investors is crucial to the success of a crypto project.
Telegram for crypto advertising and community outreach
Telegram is a very powerful social media platform for crypto advertising. It is arguably the most important platform to have a profile on.
Projects can create update groups, community chats, and project bots. These help keep current and potential investors informed on all business activities. Telegram also serves as a support center for community members.
Sponsored crypto ads are, on the other hand, usually banned. Over the years, there has been a rise in scams and fraud projects that have abused the system. Each social media platform has different rules about advertising crypto projects and cryptocurrencies.
TikTok, a video-sharing platform that was once wildly popular for promoting cryptocurrency, has clamped down on crypto ads. Several countries around the world, including North America, Latin America, Europe, the United Kingdom, Israel, and other countries, prohibit advertisements for cryptocurrency.
Therefore, it is important to utilize social media for brand awareness and community engagement.
For crypto advertisers to be successful, keeping updated on the rules and regulations of sponsored crypto ads is equally important.
3. Crypto podcast ads and interviews
Podcasts, thirdly, are an incredibly effective way of reaching the global crypto community. Podcasts are also a dynamic form of crypto advertising in that project managers can either sponsor an episode, participate in an interview, or pay for a mid-episode ad.
In recent years, audio content has gained popularity as it has no time or space constraints. Episodes are accessible at any time of day, from any location, so long as the podcast platform itself is available in the targeted country.

Podcasts are educational and informative. It gives a crypto project the chance to connect with its current audience, as well as with potential investors. Crypto podcast ads or interviews guarantee solid brand exposure and awareness.
4. Crypto event calendars
Promoting a crypto ad on an event calendar is a strategic way of meeting a project's marketing goals. Like crypto podcast ads and interviews, a crypto ad in an event calendar is also dynamic.
Crypto advertisers can pay for placement in a website's calendar to promote an ICO, for example. The crypto project's website can be linked in the event placement. As an added bonus, it can be used to promote crypto conferences the project is hosting.
From creating brand awareness to drawing in new investors, crypto advertisers can benefit hugely by placing crypto ads in digital event calendars.
5. Interviews with crypto news agencies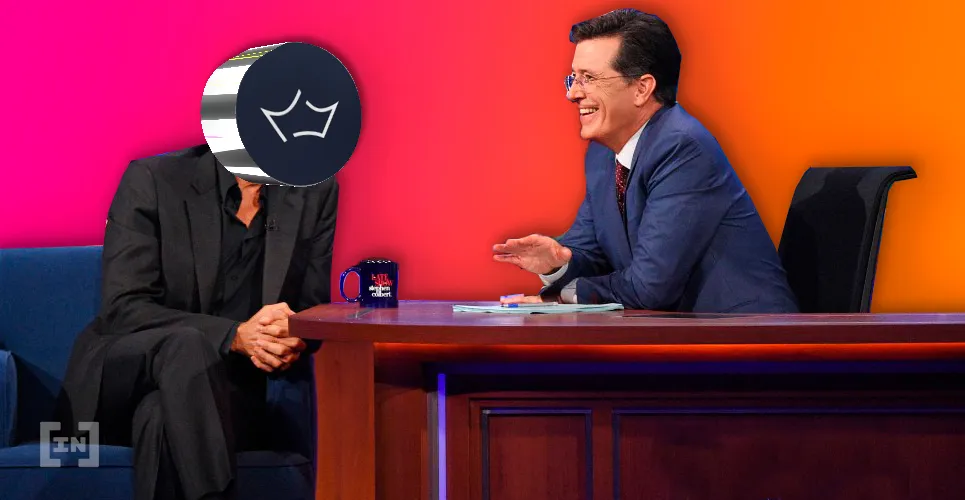 A crypto news agency like BeInCrypto can help bring the advertising goals of a crypto project to fruition. BeInCrypto hosts a weekly Ask Me Anything (AMA) session with various crypto, blockchain, and fintech projects.
---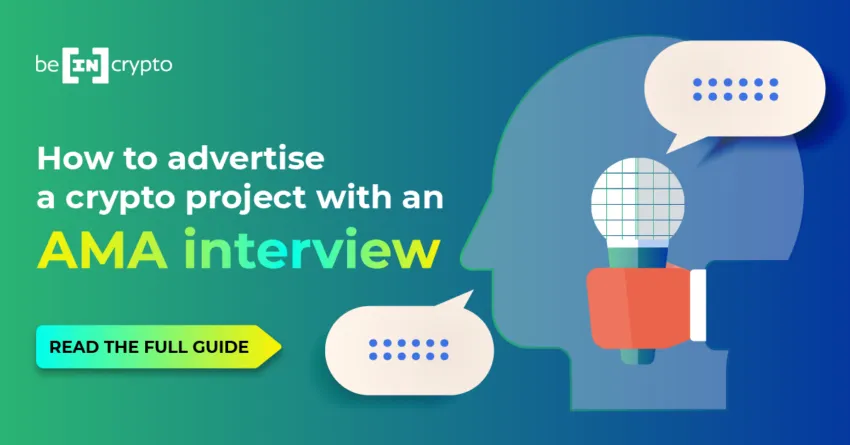 Check out this guide if you want to know more about the AMA interviews.
---
The interview is conducted on Telegram, allowing members of the community to take part.
Here, a project owner gets to discuss their products, services, background, and any other relevant information. The interviewer asks ten questions and the community asks five. AMA's are interactive and engaging.
BeInCrypto publishes the transcribed interview as a sponsored article on its website.
An AMA is an effective tool for crypto advertisements, as the project owner can communicate strategic information about the project to an entirely new crypto audience. This crypto advertising product helps to expand a project's audience and generate brand awareness among potential customers and investors.
Other crypto advertising products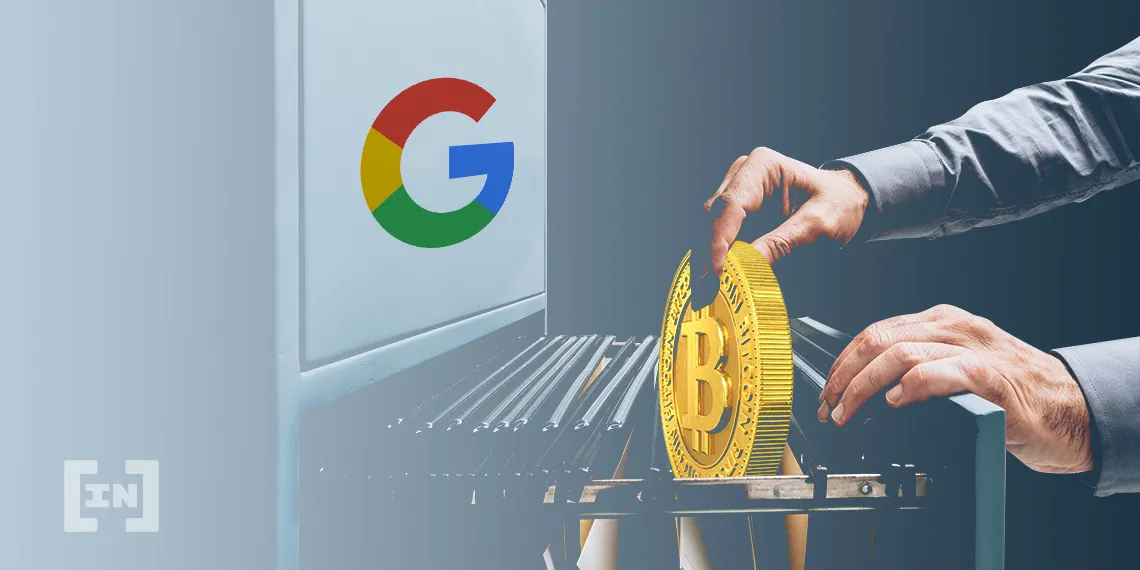 1. Google Ads for crypto exchanges
A digital marketing strategy is unlikely to survive without the help of Google. But the search engine has not made it easy for crypto advertising.
Google Support makes it clear that anyone wanting to "promote complex speculative financial products," which includes cryptocurrency exchanges, can do so through Google Ads after receiving certification from Google.
All products, ads, and landing pages must meet the local legal requirements of the country the exchange is trying to get certified for. All ad formats and extensions require certification, according to Google Support.
Additionally, advertisers will need to meet local licensing requirements to be certified. Click here for country-specific information. Apply for certification for restricted financial products here.
---
Update on Google Ads Crypto policies: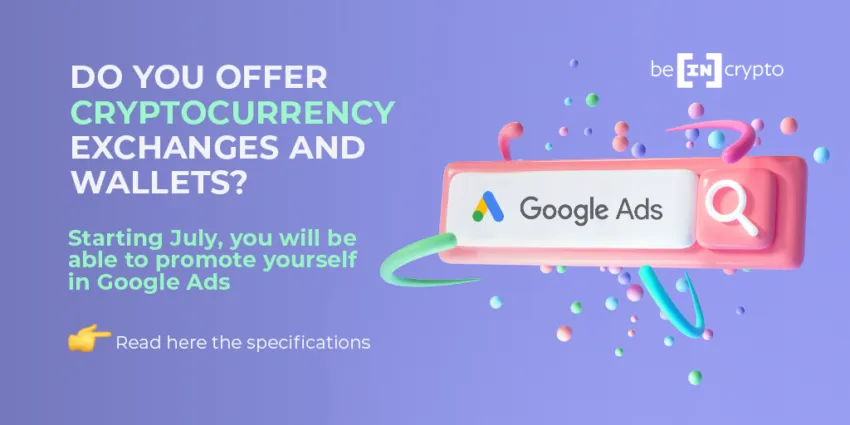 ---
2. Meta's advertising policy on cryptocurrency products and services
Facebook has famously backtracked on its decision to ban cryptocurrency advertising. However, there are strict rules in place for crypto advertisers using this platform. Meta, Facebook's parent company, has strict eligibility requirements for crypto advertising products.
For "cryptocurrency trading platforms, software, and related services and products that facilitate the monetization, reselling, swapping, or staking of cryptocurrencies," says Facebook. As it stands currently, NFT projects do not need to apply and confirm eligibility.
The list of licenses and registrations that Facebook accepts can be found here. Licenses or registrations outside of this list will not be accepted.
Essentially, the process of advertising cryptocurrency products and services through Facebook is two-fold:
Meet the eligibility requirements which are listed here.
An application must be submitted if the eligibility requirements are met. A form is available here.
Final thoughts
Crypto advertising needs to be strategic and well-thought-out. Firstly, an advertiser needs to understand the rules and requirements when utilizing social media as an advertisement platform for crypto projects. Secondly, utilizing a news agency, like BeInCrypto, is essential to the success of a crypto advertising strategy.
Therefore, as the industry grows, so do the opportunities for projects to utilize crypto advertising products.
---
Do you have a Crypto/DEFI/NFT/Blockchain project?
Contact us to see how we can collaborate!
Disclaimer
In line with the Trust Project guidelines, the educational content on this website is offered in good faith and for general information purposes only. BeInCrypto prioritizes providing high-quality information, taking the time to research and create informative content for readers. While partners may reward the company with commissions for placements in articles, these commissions do not influence the unbiased, honest, and helpful content creation process. Any action taken by the reader based on this information is strictly at their own risk.