Hashing24 is well known as one of the oldest and best mining services. But what does the platform offer, and is it superior to some of its younger competition? This Hashing24 review covers everything you need to know about the popular cloud mining platform.
Who is this Hashing24 review for?
Anyone interested in bitcoin mining but who is hesitant — perhaps due to perceived barriers to entry — will benefit from this Hashing24 review. Needless to say, if you are currently cloud mining and looking to compare platforms, you also find this review of value. Or, if you simply take an interest in the Bitcoin network and want to know more about the operations behind the blockchain's security and proof-of-work (PoW) consensus mechanism, this review will also be of note.
In short, keep reading if you:
Are interested in cloud mining
Are currently engaged in cloud mining
Simply want an unbiased report covering the Hashing24 platform
What is Hashing24?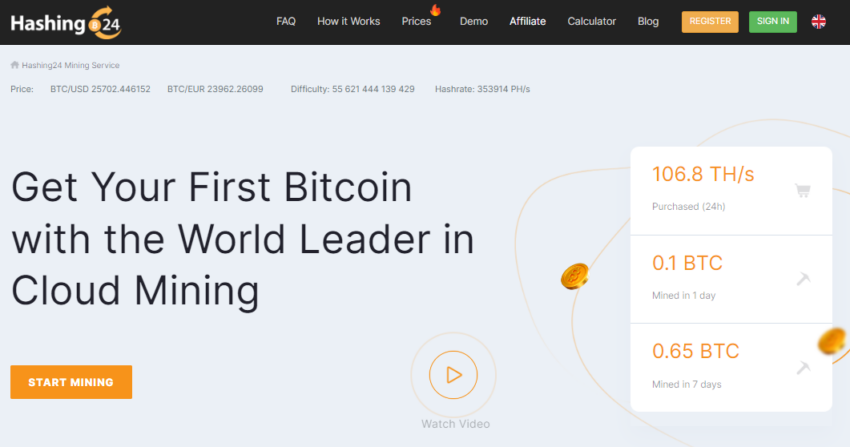 Official website: www.hashing24.com
Hashing24 is a cloud-based cryptocurrency mining platform. It allows users to mine bitcoin by purchasing hash power from the industrial mining equipment supplier BitFury. Hashing24 is the cloud mining arm of HashCoins, the platform's parent company. Hashcoins was founded in Estonia and initially focused on developing mining hardware and software solutions for the cryptocurrency industry.
With data centers located in Canada, Norway, Iceland, and Georgia, Hashing24 makes it possible for you to mine BTC without buying any equipment whatsoever.
The turnkey solution cloud mining platform has been around since 2012 — a long time in crypto years!
(Hashing24) is one of the few actual cloud mining companies that weathered all the ups and downs around about 2017 and after when bitcoin had its massive high and then just absolutely crashed. They are still here and are still paying, whereas a lot of companies disappeared around about that time because they couldn't cope with what was going on.

RJ: Learn how to earn online, via YouTube
How to sign up
1. Go to Hashing24 website and select "Register" in the upper right hand corner.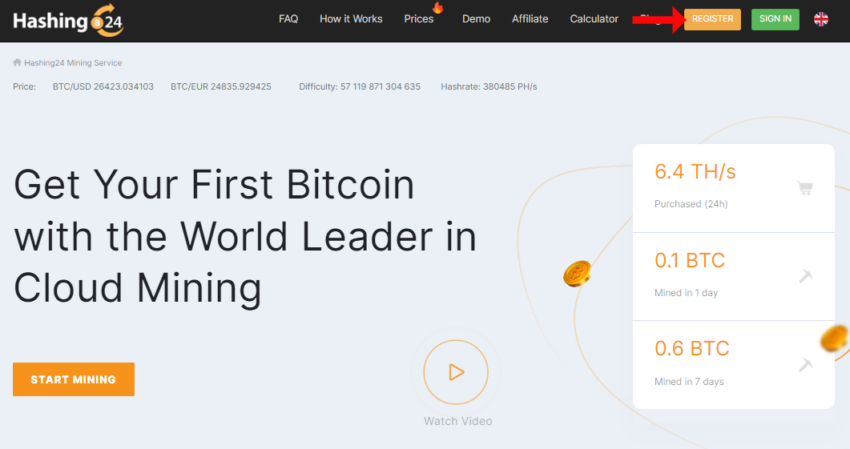 2. From here you can either enter the relevant account information or sign-up using a third-party account (e.g. Facebook or Google).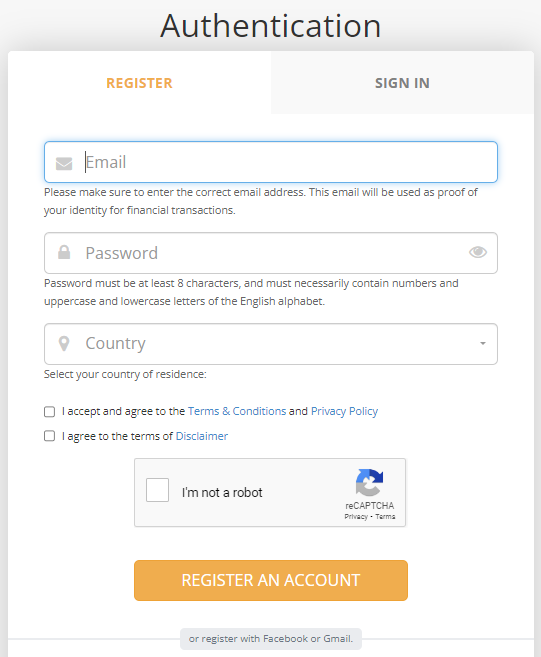 3. Once you have entered the relevant information, you will receive an email for confirmation.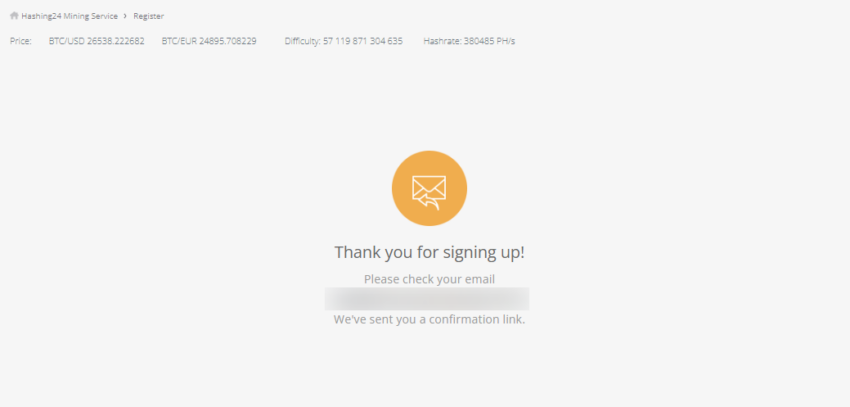 Congratulations, you have just registered an account with Hashing24!
What are the benefits of cloud mining?
Hashing24 operates on a cloud mining model, which means users can buy a certain amount of hash power and then receive a portion of the mined cryptocurrency in return.
This eliminates the need for users to set up and maintain their own mining hardware, which can be expensive and require technical expertise. These are some reasons that many people prefer cloud mining over CPU mining, ASIC, or GPU mining. However, keep in mind that while cloud mining can be convenient, it also comes with certain risks. The cryptocurrency mining landscape is competitive and constantly evolving, and factors like the price of cryptocurrencies and the difficulty of mining algorithms can impact the profitability of cloud mining contracts.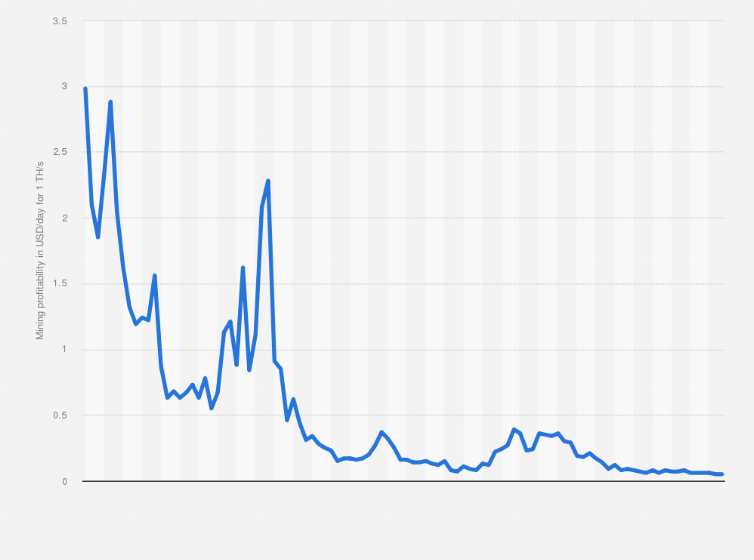 Bitcoin mining profitability is in decline primarily due to two key factors: the increasing mining difficulty and the halving of block rewards. As more miners compete, the network adjusts its difficulty level to maintain a consistent block creation rate, making it harder to mine new blocks.
Proof of Work carries with it a massive cost in arbitrary computation…PoW externalizes the cost of validation by requiring a massive amount of hardware and electricity to secure the network.

Justin Bons
This, coupled with bitcoin volatility, means that mining bitcoin may have diminishing returns. When you take into account that many miners take loans to start their operations, mining can be a risky business and is not for the faint-hearted.
Why should you choose Hashing24?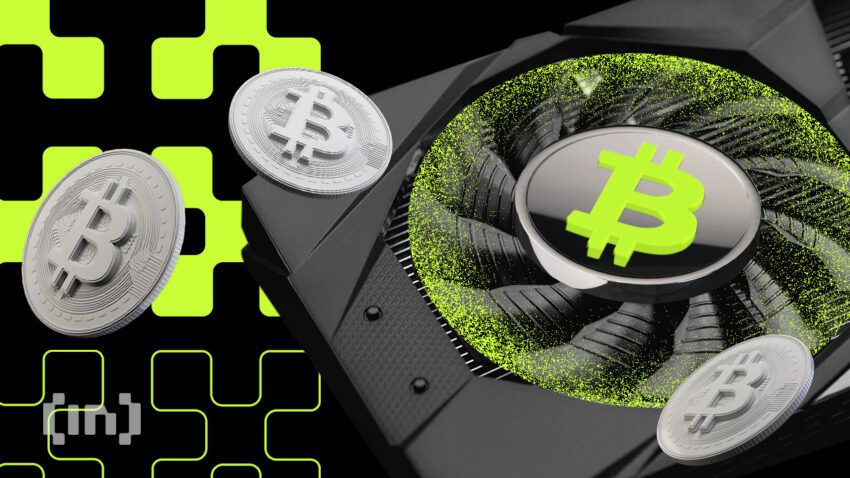 With Hashing24, users can purchase hash power contracts. As a result, they can mine cryptocurrencies like bitcoin without dealing with the technical aspects of hardware setup and maintenance.
This accessibility is particularly appealing to individuals who lack the technical expertise or resources for traditional mining. Cloud mining services like Hashing24 bundle operational costs, making it easier for users to estimate expenses compared to traditional mining setups.
Additionally, the reduced barrier to entry is attractive, allowing those interested in mining to participate with lower startup capital. Cloud mining also eliminates noise and heat concerns associated with physical mining hardware since the equipment is hosted in remote data centers.
Note that Hashing24 differs from many of its competitors in that users who buy a contract with Hashing24 are renting a small part of actual physical mining equipment. This is opposed to virtual cloud mining services, like those provided by platforms such as RollerCoin or Dualmine. This fact, coupled with a proven ability as a company to ride out turbulent times in the market, makes Hashin24 a strong choice for anyone looking to engage in cloud mining operations.
Hashing24 features and pricing
Here's a rundown of some need-to-know elements of the cloud mining platform, from payment details to securing info.
Hashing power plans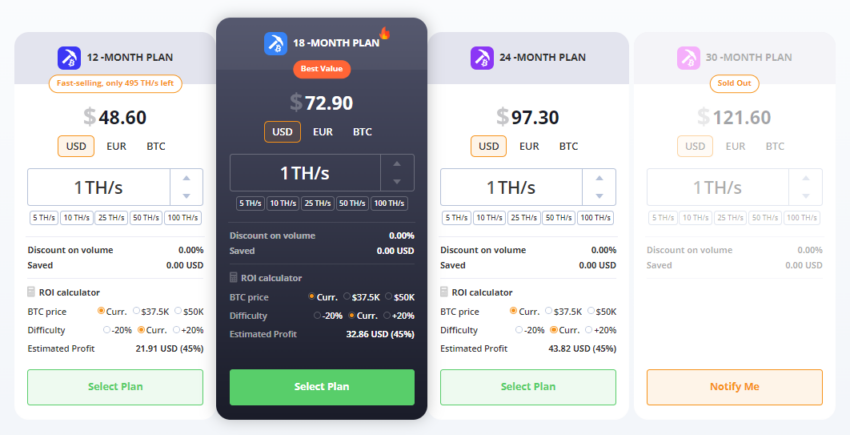 Hashing24 offers a range of cloud mining plans with varying contract durations, allowing users to purchase hash power contracts for specific timeframes. Cloud mining plans with different durations are a common feature in the industry. Many mining platforms offer a variety of contract lengths to cater to different user preferences and investment strategies.
For example, the price of bitcoin and mining difficulty can play a significant role in Hashing24's profitability. This is also true for other cloud mining sites.
Hashing24 offers several packages with varying amounts of hash power, such as 100 GH/s, 50 GH/s, 1 TH/s, etc. Each package has a corresponding price. The pricing of each hash power package varies based on the contract duration.
Plans include options like 12 months, 18 months, 24 months, and 30 months. For example, at this point in time, a 12-month plan for 1 TH/s is about $48.60. Generally, Hashing24 offers more competitive pricing per unit of hash power for longer contract durations and larger contract sizes.
Payment methods
Once you've selected your desired hash power plan, Hashing24 provides multiple payment options for your convenience. You can choose to pay using bitcoin, altcoins, or fiat currencies, and you also have the option to utilize funds from your Hashing24 account balance.
Hashing24 supports payments in three major currencies: USD, EUR, and BTC. For added flexibility, Visa and Mastercard bank cards are accepted as payment methods.
Security features
As far as security goes for the mining hardware, the security is handled by BitFury. As for the actual platform, you can set two-factor authentication (2FA) for your account for enhanced security. The website does not mention crypto wallet security or that it employs any other security measures.
Customer support
In crypto, customer support is paramount. Users, whether they are engaging with an exchange, cloud mining provider, or crypto wallet, want to know that if any problems arise, someone will be there to communicate with them.
Hashing24 claims it responds to all queries within 24 hours. However, depending on the questions, you will likely get generic responses that may or may not answer your questions. In other words, answers may sound similar to automated bot responses.
Hashing24 review: pros and cons
Still not sure whether Hashing24 is the right cloud mining operator for you? Here's a quick list of the platform's pros and cons.
Pros:
A low minimum withdrawal amount is 0.0007 (currently $18.00 as of early September 2023)
Liquidity: You receive newly minted coins.
Reliable platform: 100% uptime.
Responds to queries (in some form) within 24 hours.
Easy to start mining straight away
Daily payouts
Cons:
Not available to U.S. residents.
No mobile app: Hashing24 is not available on Android or IOS.
Limited crypto mining — the platform only supports BTC mining
Poor customer reviews: Some customers report arbitrary contract termination and other grievances.
Hashing24's uptime and maintenance fees
According to Hashing24, the maintenance fee covers mining costs like electricity, cooling, maintenance, and hosting. However, the specific maintenance fee is not specified.
The service fee includes the initial allocation of purchased hash power, with a potential daily maintenance fee based on the chosen plan. The service is terminated if an account lacks funds for the daily maintenance fee for three days.
For accounts without active Mining Contracts for over 30 days but with a positive BTC balance, a fixed daily fee (0.0137% of BTC balance) is charged for storage (approximately 5% annually, but at least 0.00000685 BTC). This system ensures transparency in covering operational and storage costs associated with cloud mining. Additionally, Hashing24 guarantees 100% uptime.
Hashing24's customer satisfaction
When it comes to customer satisfaction, user experiences of Hashing24 tend to vary widely. Many reviews cite experiencing diminishing returns, unresponsiveness, and a lack of transparency. In general, Hashing24 tends to have poor customer reviews. The platform scores an average of just 2.2/5 on TrustPilot, with a total of 60 reviews logged.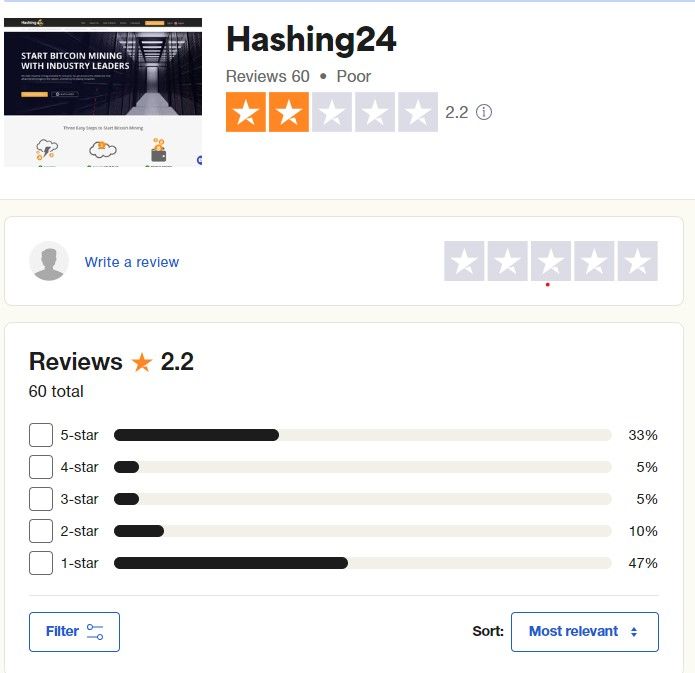 Hashing24: A polarizing yet enduring brand
This Hashing24 review notes that the cloud mining company is a polarizing enterprise. The platform has been operational for over ten years and has withstood many crypto winters. Furthermore, Hashing24 offers a variety of mining contracts catering to both beginners and experienced miners. This business model has contributed to its enduring presence in the volatile and often unforgiving crypto market.
However, many users have reported being unhappy with the platform's level of support. We advise that while Hashing24 is certainly one of the best choices on the market, prospective miners should carefully assess their risk tolerance before engaging with any form of cloud mining service.
Frequently asked questions
Which cloud mining is best?
Where can I mine bitcoin for free?
Disclaimer
In line with the Trust Project guidelines, the educational content on this website is offered in good faith and for general information purposes only. BeInCrypto prioritizes providing high-quality information, taking the time to research and create informative content for readers. While partners may reward the company with commissions for placements in articles, these commissions do not influence the unbiased, honest, and helpful content creation process. Any action taken by the reader based on this information is strictly at their own risk.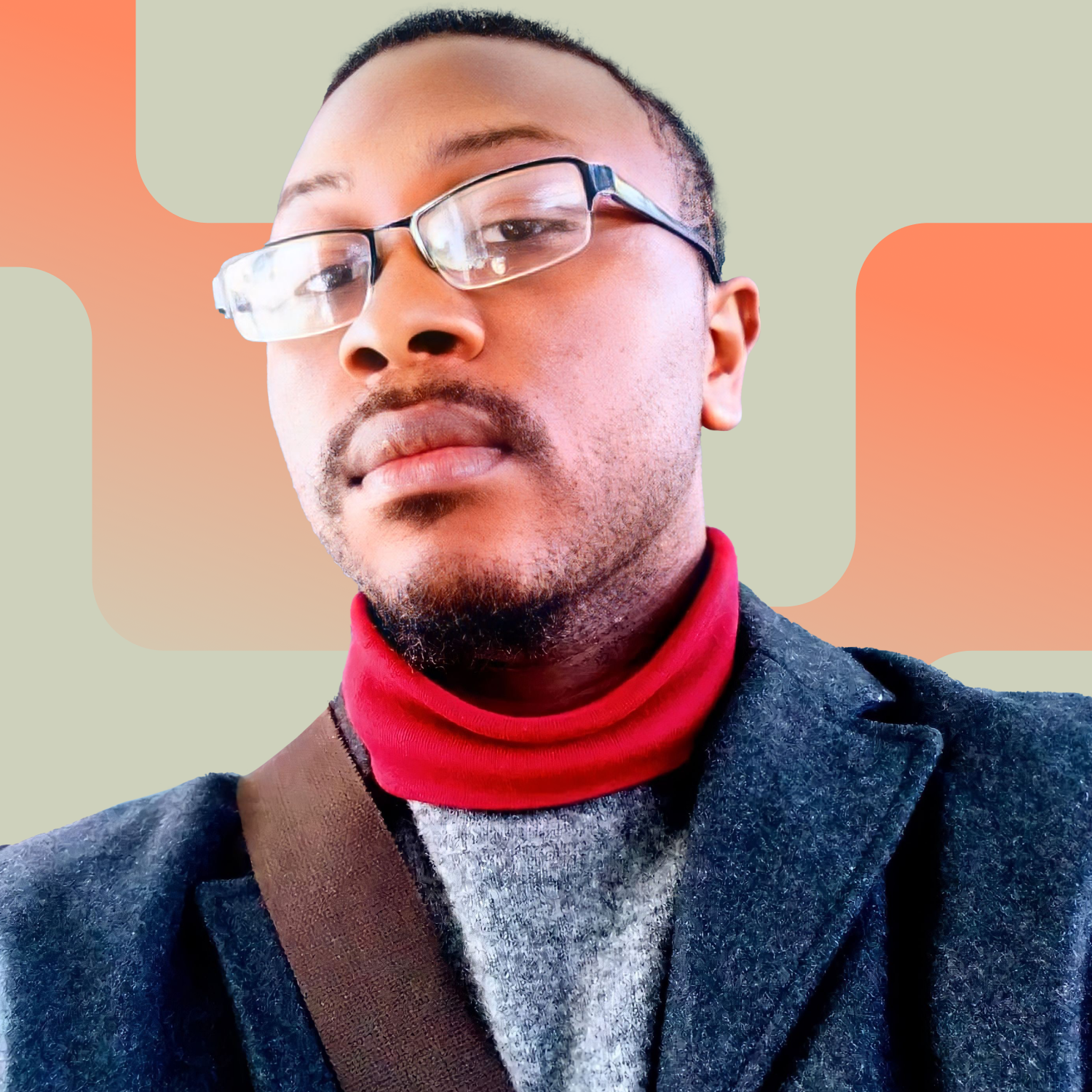 Ryan Glenn is a journalist, writer, and author. Ryan is motivated to educate as many people as possible on the benefits of web3 and cryptocurrency. He has authored "The Best Book...
Ryan Glenn is a journalist, writer, and author. Ryan is motivated to educate as many people as possible on the benefits of web3 and cryptocurrency. He has authored "The Best Book...
READ FULL BIO
Sponsored Sponsored