As the world continues to recognize the extraordinary potential of blockchain technologies, several countries are already beginning to take steps to position themselves as a global hotspot for crypto-related businesses.
Although the crypto industry is still in its embryonic stages and is still very much developing and maturing, several countries are beginning to work out how to integrate the disruptive technology into their pre-existing frameworks or — in some cases — draft new legislation to help steer its direction towards prosperity rather than failure. These crypto-friendly countries are listed for their pro-active stance on cryptocurrency and blockchain technology, eschewing the overly draconian views of
some countries
 and
sluggish non-action from the United States
in favor of progressive rules and tax legislation. In no particular order, let's take a look at the nations doing the most to foster the growth and success of the digital economy!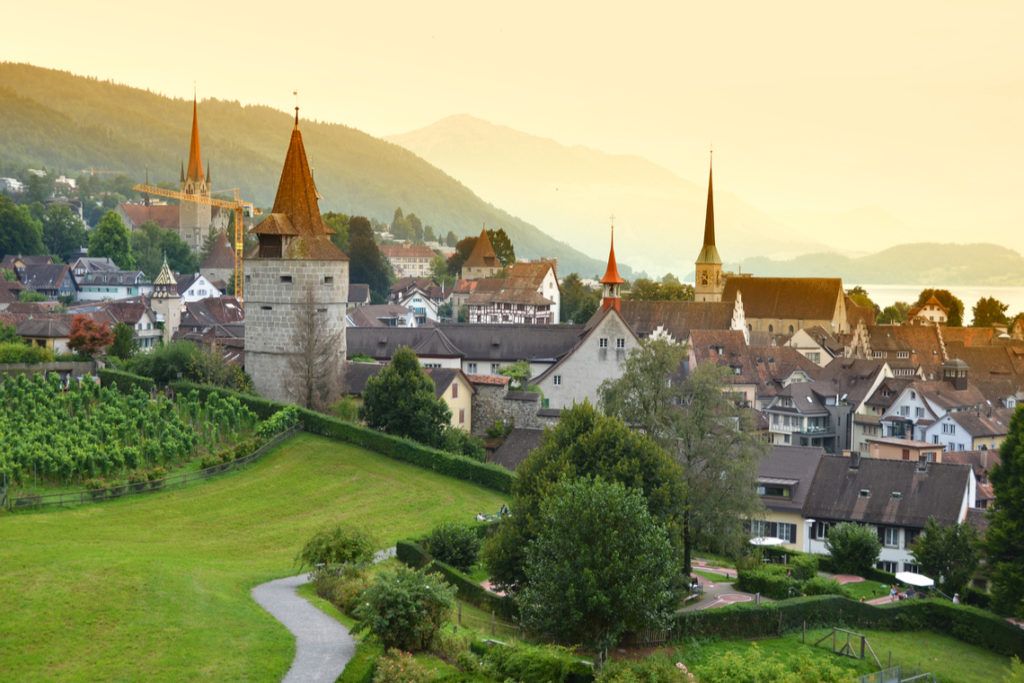 Switzerland (Zug)
Known as one of the most progressive countries in the world, and one of the first countries to show a positive stance on cryptocurrencies, Switzerland is eagerly looking to position itself as a crypto hub. Besides being known for its mountains, chocolate, and knives, Switzerland is also gathering a reputation for its progressive stance on cryptocurrencies. Currently, the Swiss Federal Tax Administration (SFTA) considers cryptocurrencies to be assets rather than currency and requires exchanges to be licensed. Switzerland's relaxed regulations surrounding cryptocurrency have forged it into a hub where many of the world's largest blockchain projects now carry out their operations. Zug, a small lakeside town just south of Zurich now known as "crypto valley," has been the major focus of attention. It is home to a disproportionately large number of crypto startups and businesses, partly due to its low taxes, but also due to its lax view on cryptocurrencies. Zug has opted to take a more passive approach and allow it to blossom naturally. Zug is currently home to several of the largest blockchain projects and initial coin offerings (ICOs), including heavy hitters like Bancor and the much-maligned
Tezos
. Zug is also the birthplace of Ethereum, Vitalik Buterin's massively successful distributed computing platform. Even the mighty
Bitfinex
recently relocated its headquarters to the affluent town. Not only that, but Zug is one of the first towns in the world to accept Bitcoin for several public services. In an interview with
Financial Times
, Heinz Tännler, Zug's finance director, stated that the country will be looking to improve the banking services provided to crypto businesses in the coming months.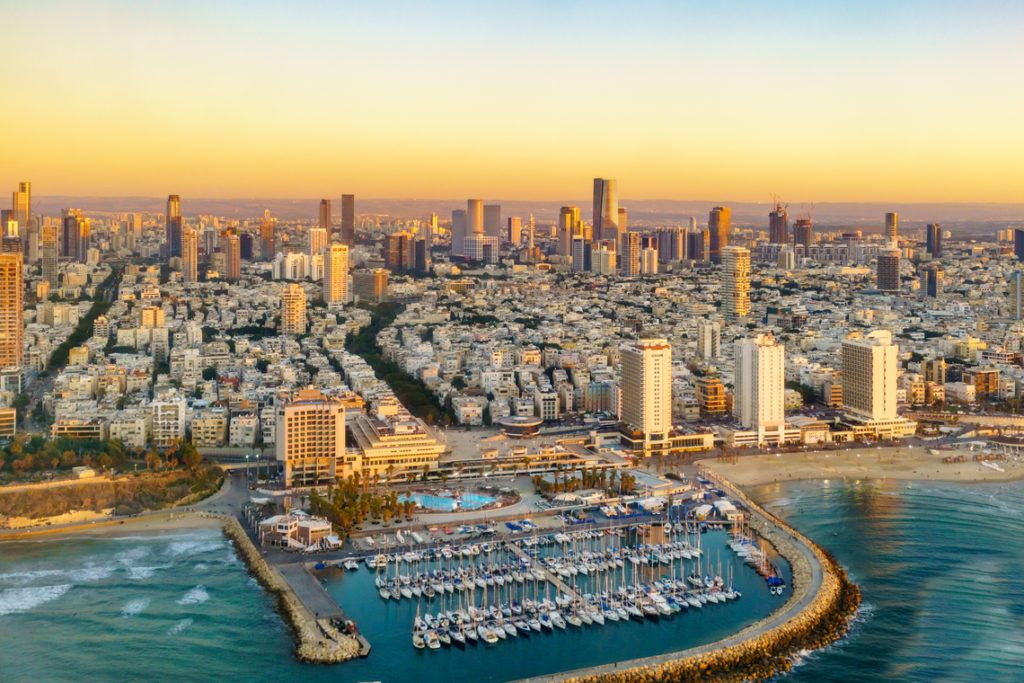 Israel (Tel-Aviv)
Widely regarded as "the startup nation," Israeli ventures attracting a staggering $5 billion in funding in 2017 — in combination with the almost $500 million raised by Israeli-linked ICOs the same year — firmly places Israel on the map for its blockchain startups looking to make a name for themselves. In Israel, Bitcoin and other cryptocurrencies are deemed to be taxable assets by the Israel Tax Authority (ITA) and there are rumors that Israel is toying with the idea of a state-backed cryptocurrency! What better way to embrace the nascent technology than by creating a national currency based on blockchain! According to a recent post by Igal Nevo, CEO at The Israeli Blockchain Forum, the ITA is looking to establish a clear set of rules to allow the blockchain and cryptocurrency industries to flourish. At the first meeting of the Israeli Blockchain Forum, CPA Roland Am-Shalem, Senior Deputy Director of the ITA announced that it is aware of issues relating to
security
tokens and token VAT and will be looking to offer an update later in the year. Whilst other countries avoid the issue with unfavorable regulations, Israel looks poised to lead the industry with its proactive approach to the industry. Besides its world-famous nightlife, beaches, and
restaurants
, Tel Aviv, Israel's second most populous city, is also quickly becoming famous for another thing: blockchain. Tel Aviv is home to dozens of blockchain meetups and has hosted more than a few major blockchain events, such as the Geektime Blockchain Summit and The Blockchain Summit. With Israel's prowess in fintech, cryptography, and cybersecurity, it appears to be an obvious progression to make attempts to lead the industry that blends these together: cryptocurrency. As the Israeli government, corporations, and banks warm to the idea, we think Israel will cement its position as a crypto hotspot.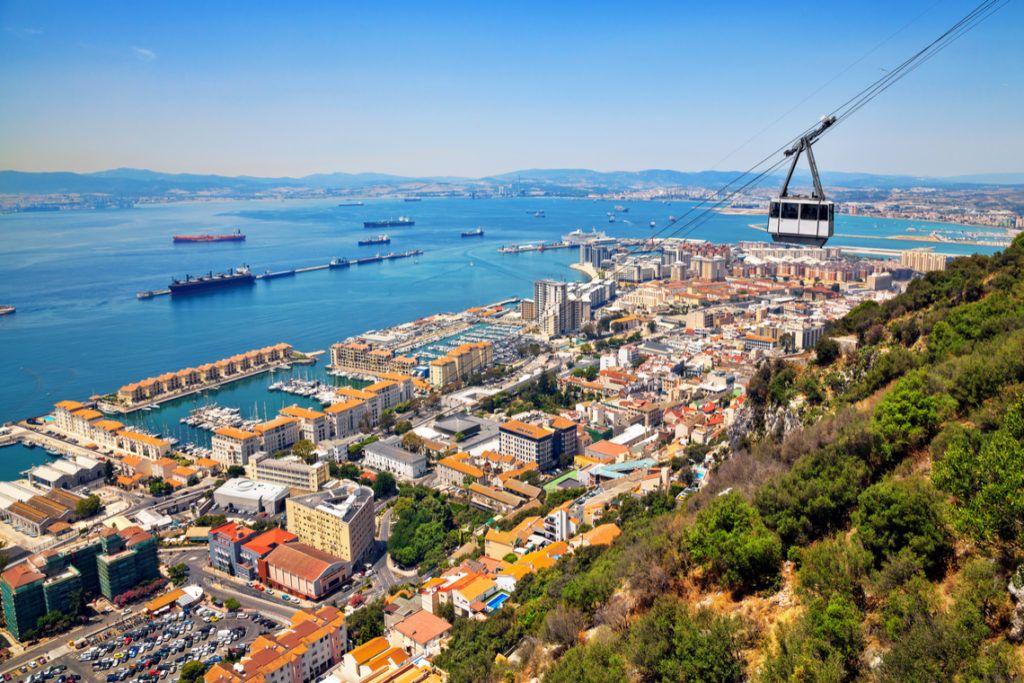 Gibraltar
When first considering the list of crypto-friendly countries, Gibraltar might not immediately spring to mind. After all, with a population of under 35,000 people, it could easily be seen as too small to play this game. However, looks can be deceiving. The country is currently home to several of the largest online gambling giants and is now looking to take the lead with blockchain regulation. Gibraltar was the first country to release a list of comprehensive guidelines to regulate businesses that use
distributed ledger technology
(DLT) and the government is set to implement its framework for
ICO
regulation in the near future. If this pans out, the tiny island could quickly become a hub for the burgeoning ICO industry, due to the inhospitable regulatory environment offered elsewhere. As it stands, Gibraltar is undoubtedly one of the most crypto-friendly countries on the planet and is already processing at least 35 applications for distributed ledger technology licenses. Gibraltar also stands out due to its favorable tax regulations, charging just 10 percent corporation tax to eligible businesses — significantly lower than the 14.6 percent charged in Zug (Switzerland). Gibraltar's favorable conditions have already seen it attract numerous cryptocurrency exchanges, including BTCC, CEX, and eToro. The country also saw the recent launch of The Gibraltar Blockchain Exchange, a fully licensed exchange allowing the trade of dozens of digital assets. The "Crypto Harbour" has proven itself quite capable of growing nascent industries in the past, as it previously positioned itself as one of the front-runners in the online gambling boom. If it can continue to cultivate innovation through careful regulation, then Gibraltar might again find itself at the helm of another booming industry.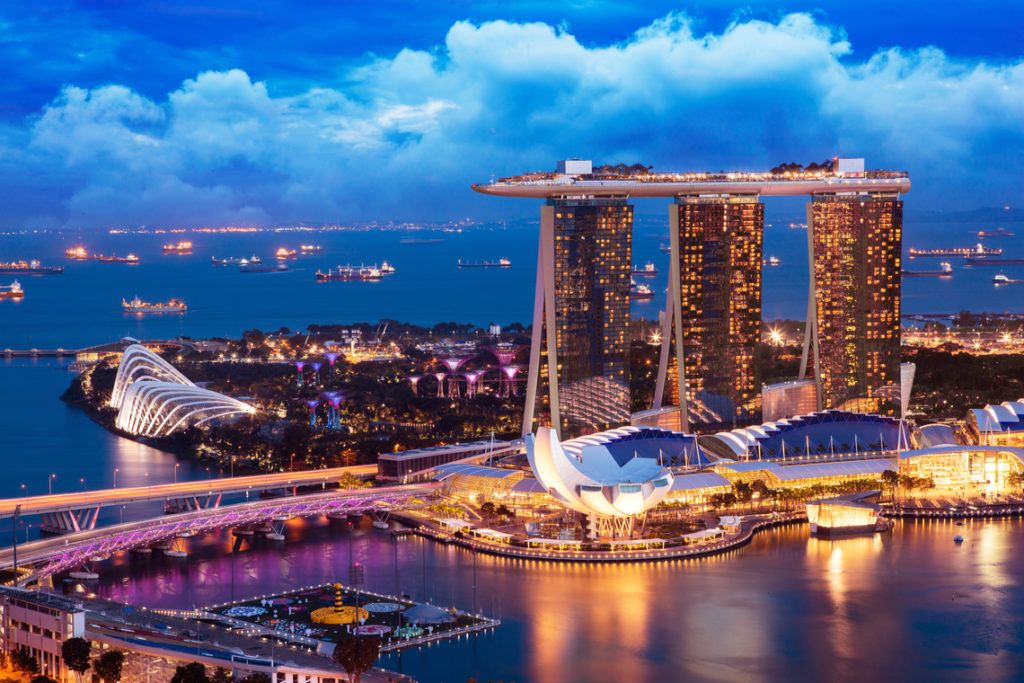 Singapore
Shortly after ICOs were declared illegal fundraising tools in China, other nearby countries including Singapore began to witness a remarkable explosion in interest from crypto-businesses. Since then, Singapore has risen to become the third largest hub for ICO activity, behind the U.S and Switzerland, with over $200M raised since 2014. Several of the largest crypto and blockchain companies have operations in Singapore, including the Litecoin Foundation, TenX, CoinGecko, and even
Bitmain
— one of the world's largest suppliers of mining hardware. By offering a welcoming climate to the bulk of China's crypto pariahs,
Singapore quickly climbed the ranks of crypto friendly countries
. Singapore's central bank is currently experimenting with blockchain technology, recently announcing Project Ubin, which aims to use distributed ledger technology to facilitate inter-bank payments via an SGD-equivalent cryptocurrency. According to the phase I report, the team behind Project Ubin were successful in producing a digital representation of the Singapore Dollar and demonstrated the potential of integrating bank electronic payment systems with blockchain technology. The outcome of the project's second phase was released in late 2017, demonstrating to benefits of blockchain technology for inter-bank payments whilst assessing suitable candidate technologies for the purpose, including Corda, Fabric and J.P Morgan's Quorum. With an ultimate goal to eventually put the Singapore Dollar on the blockchain, the country has certainly made a clear statement about its cryptocurrency views.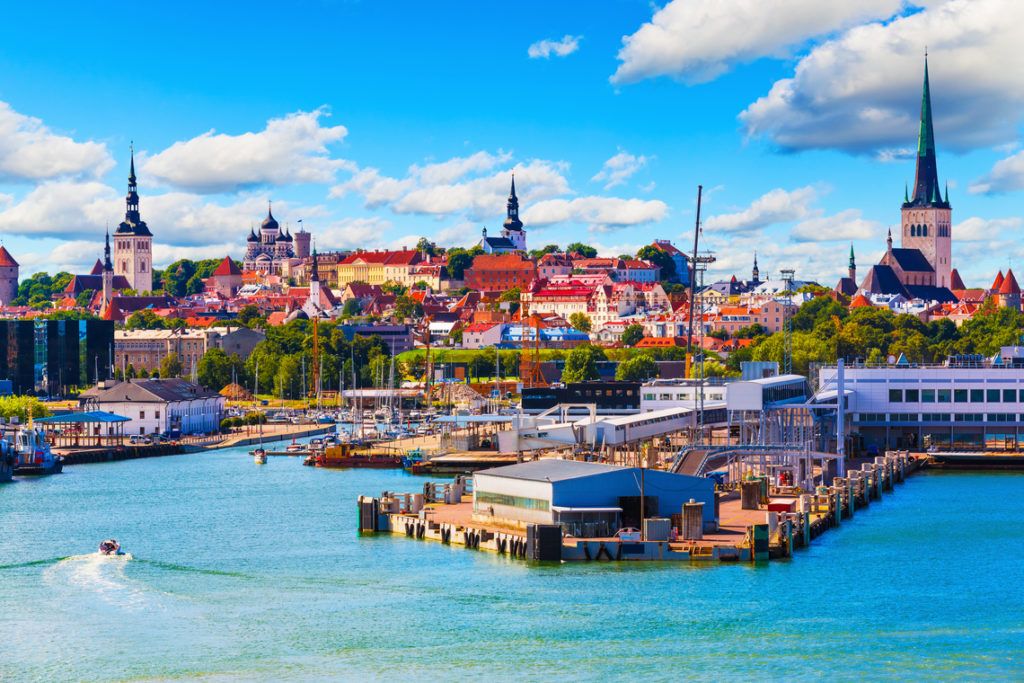 Estonia
Estonia is quickly rising through the ranks as one of the most friendly countries for crypto businesses and is making great strides in producing the infrastructure necessary to properly regulate and guide the growth of the industry. As one of the first countries to regulate both cryptocurrency exchanges and wallets, Estonia has painted itself as a suitable place where crypto businesses can blossom. One of the most recognizable
crypto companies
to relocate to Estonia is
Binance
, the world's largest digital assets exchange. Back in 2016, the European country became the first in the world to store digitized healthcare records on a distributed ledger using KSI blockchain technology. The Estonia E-health foundation is currently testing the technology, with a view of using blockchain to safeguard patient health-care records in the near future. Estonia's E-residency scheme opens its doors to the tens of thousands of crypto enthusiasts and entrepreneurs from around the world looking to take advantage of its favorable tax laws, which sees e-residents only charged tax on income derived from Estonia. This statement echoes the policies the Estonian government is putting into practice — and with its arms-open approach to high-technology businesses including crypto startups, we expect Estonia will quickly continue to grow as a hub for crypto talent.
Have you visited any of these crypto-friendly countries? Which country do you think has the most favorable regulatory framework for cryptocurrencies and blockchain technology? Let us know in the comments below! 
Disclaimer
All the information contained on our website is published in good faith and for general information purposes only. Any action the reader takes upon the information found on our website is strictly at their own risk.