Top 5 DeFi: Decentralized finance (DeFi) platforms are starting to gain traction with mainstream investors.
Top 5 DeFi and Blockchain Networks
Many blockchain networks, especially Ethereum, are gaining strength from assets locked in decentralized finance platforms (TVL). Although Ethereum is the most popular blockchain network in terms of TVL, transaction fees remain relatively high. Therefore, a large number of investors are shifting to chains such as Binance Smart Chain (BSC), Terra (LUNA), Avalanche (AVAX), and Elrond (EGLD).
PancakeSwap (CAKE) is the most active DeFi in the BSC ecosystem. It is also the most visited platform among all DeFis. PancakeSwap has over 13.5 million daily visits.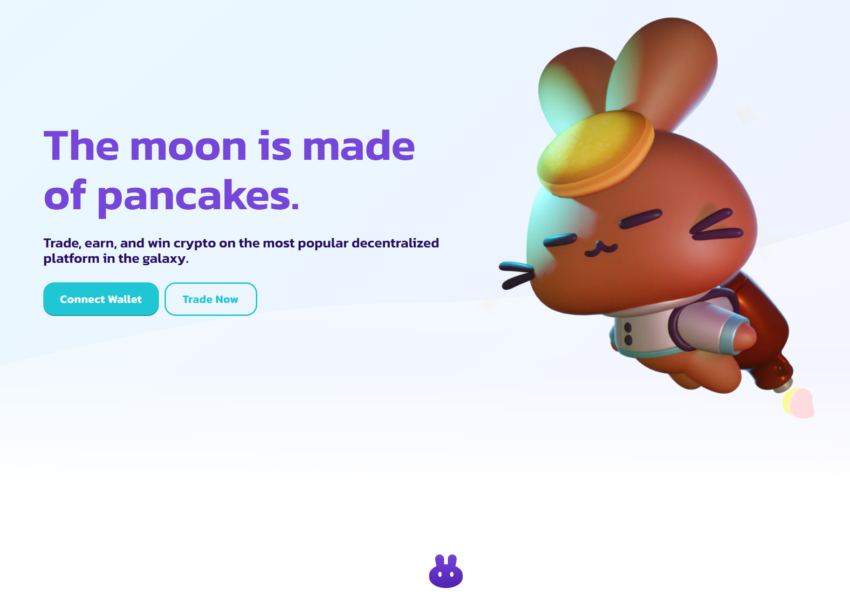 The number of tokens listed on PancakeSwap is 4,260. This number is well above the number of tokens listed on many centralized cryptocurrency exchanges. Exchanges between tokens on the platform are very fast and with very low transaction fees.
Apart from clearing transactions on PancakeSwap, there are also liquidity and stake pools. Visitors get a chance to earn CAKE by providing capital for different tokens. It is also possible to connect to this platform via Binance.
Uniswap (UNI)
Operating on the Ethereum network, Uniswap is also among the first effective DeFis. Uniswap is the platform with the most developer activity among all decentralized applications (dApps) in the Ethereum ecosystem. Uniswap transaction fees are quite high compared to other applications on the list. Despite this, UNI is the second most visited DeFi location.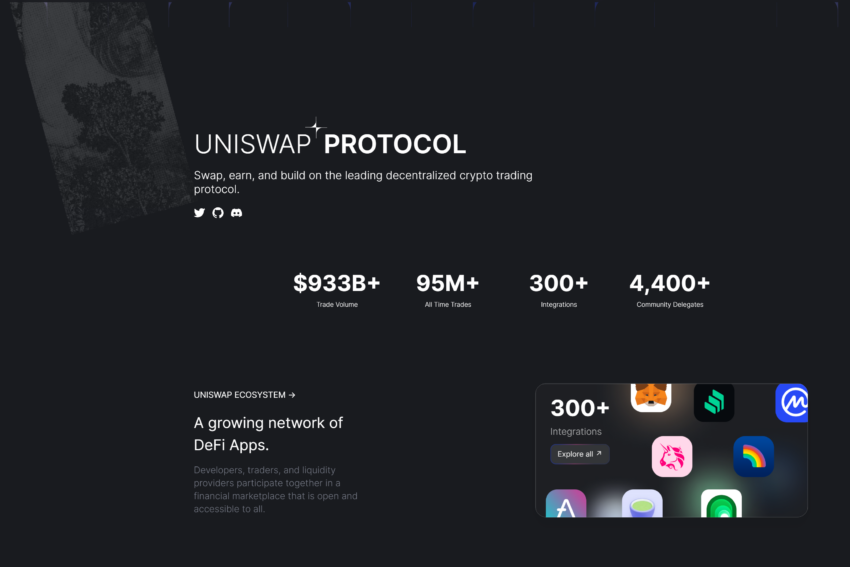 Although PancakeSwap ranks first in terms of number of users, Uniswap is the largest DeFi in terms of transaction volume. Uniswap daily trading volume is currently around $650 million. Pancake trading volume is second with $279 million.
Investors hold $7.8 billion TVL on Uniswap. Uniswap ranks 9th among all DeFis in this regard. The decentralized finance platforms with the highest TVL are Curve (CRV), Anchor (ANC) and AAVE, respectively.
Osmosis (OSMO)
Osmosis, ranked 29th in terms of TVL, became the third most visited DeFi. Osmosis provides listings for the Terra dollar (UST) generated in the Terra ecosystem and many tokens operating in the Cosmos ecosystem.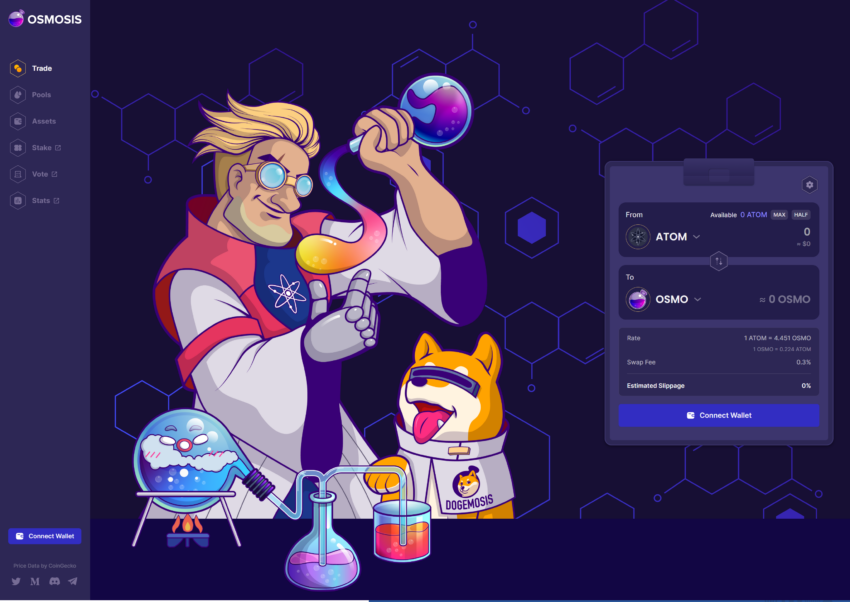 And, Osmosis also offers staking services for many tokens in the Cosmos ecosystem. There are many liquidity pools on the platform. Of these, the Cosmos/OSMO pool includes $379 million and provides an estimated 50% APR. Pools also include ATOM/CRO and JUNO/OSMO. The APR of the JUNO/OSMO pool is showing 91%.
Trader JOE
Avalanche developers continue to work in the field of decentralized finance. With some of its work this week, Ava Labs has developed tools that enable enterprise DeFis.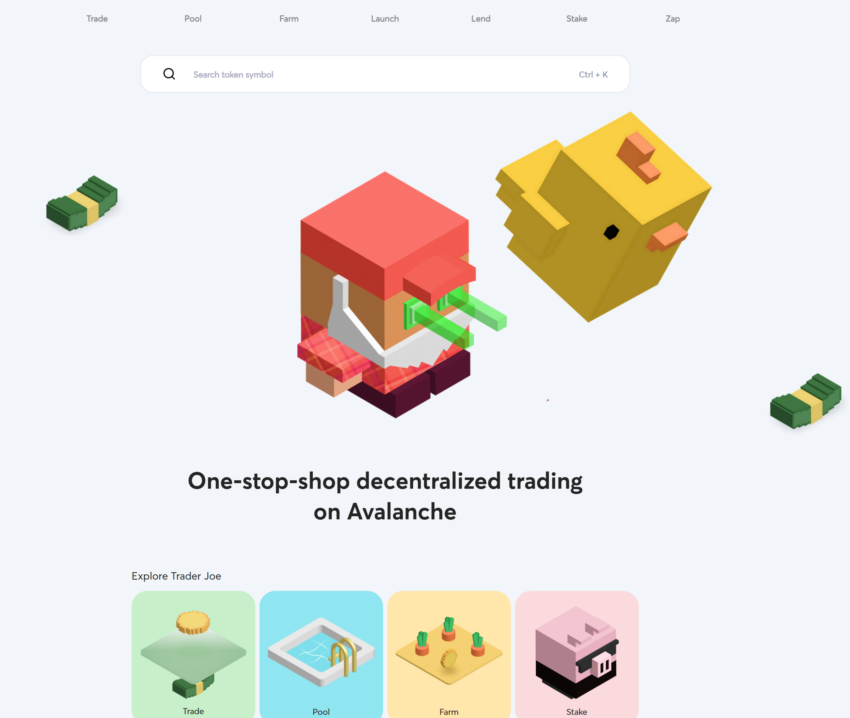 Among DeFis operating in the Avalanche ecosystem, Benqi (QI) and Trader JOE are the top two among the most popular platforms. But investors prefer AAVE more to lock on AVAX. Welcoming 3.3 million visitors daily, Trader JOE ranks 5th in terms of AVAX TVL with $1.1 billion.
Top 5 DeFi: And finally, Maiar DeFi
Elrond is also among the most visited blockchain networks. Many platforms in the chain are named after the Lord of the Rings Series. One of them, Maiar, serves as the most active dApp in the Elrond ecosystem.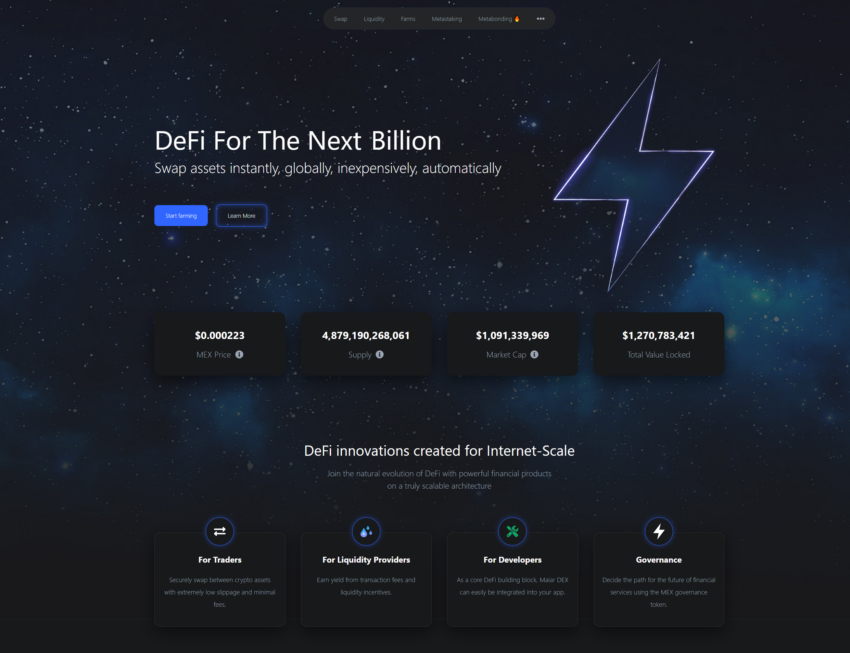 At the same time, the platform, which includes a browser wallet called Maiar DeFi Wallet, also includes a launchpad application and staking programs. Currently the most popular staking program is the stake pool Holoride (RIDE), which is running a joint project with Audi. The platform receives more than 3 million visitors daily.
Top 5 DeFi: Got something to say about this or anything else? Write to us or join the discussion in our Telegram channel. You can also catch us on Tik Tok, Facebook, or Twitter.
Disclaimer
Following the Trust Project guidelines, this feature article presents opinions and perspectives from industry experts or individuals. BeInCrypto is dedicated to transparent reporting, but the views expressed in this article do not necessarily reflect those of BeInCrypto or its staff. Readers should verify information independently and consult with a professional before making decisions based on this content.