It's no secret that Venezuela's economy is fraught with problems stemming from an ongoing political crisis and a shaky monetary policy.
The country is suffering from the effects of hyperinflation, a phenomenon best known for significantly eroding a currency's value, sometimes overnight. Between 2014 and 2015, the country's
inflation
rate reached triple digits, the highest in the world. Despite their
volatility
, cryptocurrencies such as Bitcoin and Ethereum are gaining popularity in the country as a means of payment and store of value. Venezuela's plight today resembles that of Zimbabwe back in the late 2000s, when hyperinflation forced the local government to suspend, and eventually abandon, the Zimbabwean dollar. Today, Venezuelan bolivars are mostly deemed 'worthless' because of their low value. So much so that South American residents
use them to make origami wallets
, purses, and other novelty crafts items.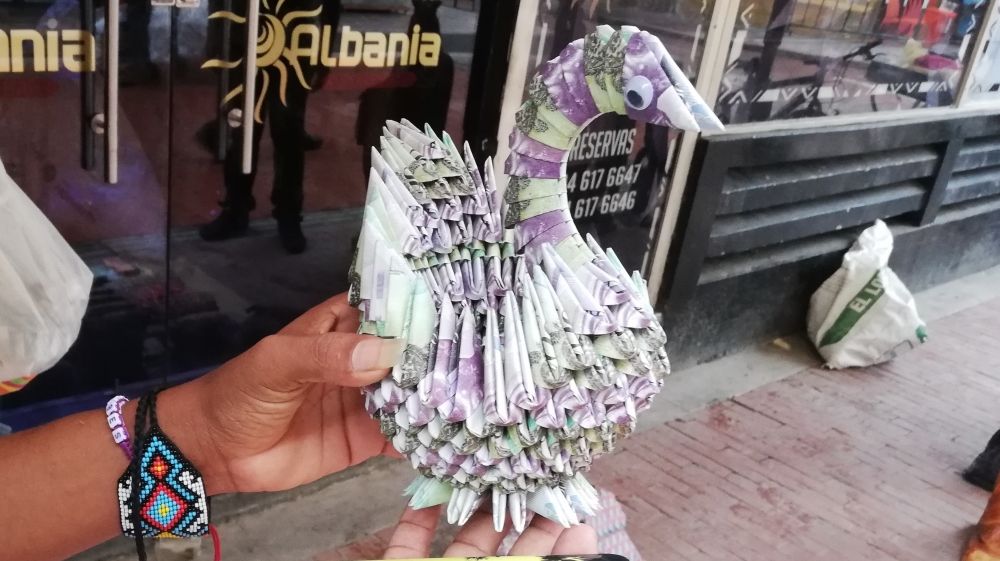 By the end of 2019, Venezuela's
inflation rate had reached 53,798,500%
. Reports indicate that the country's minimum wage had fallen to a paltry 40,000 bolivars⁠, equivalent to $2. In late 2017 the Venezuelan government
announced a state-backed digital currency
, called the El Petro, or simply Petro. They hoped it would rekindle the Venezuelan economy and bring the nation back on track. In a national address, President Nicolas Maduro, boldly proclaimed that he would back the token with reserves of oil, gas, gold, and diamonds. The token went on sale almost an entire year later. Let's take a closer look at the state-backed digital currency's troubled past, and its competition in the form of decentralized cryptos such as Bitcoin.
Why the Petro Failed to Stimulate the Venezuelan Economy
Shortly after the Petro's announcement, it became clear that its true intention was to enable cross border transactions to
avoid international sanctions
. Not thrilled by this, the U.S. government publicly denounced the Petro right off the bat. In May 2018, President Donald Trump
signed an executive order
banning Americans from purchasing or trading the Venezuelan 'crypto' altogether. This meant that the Venezuelan government could no longer court a majority of wealthy international investors. Even those outside the U.S. were likely to stay away from a politically volatile asset. The final nail in the coffin, however, came when a
Reuters report
confirmed that Venezuelans did not care for the Petro. Soon it wasn't accepted at the majority of retail outlets. The few users that did admit to using it refused to identify themselves and offered mixed experiences.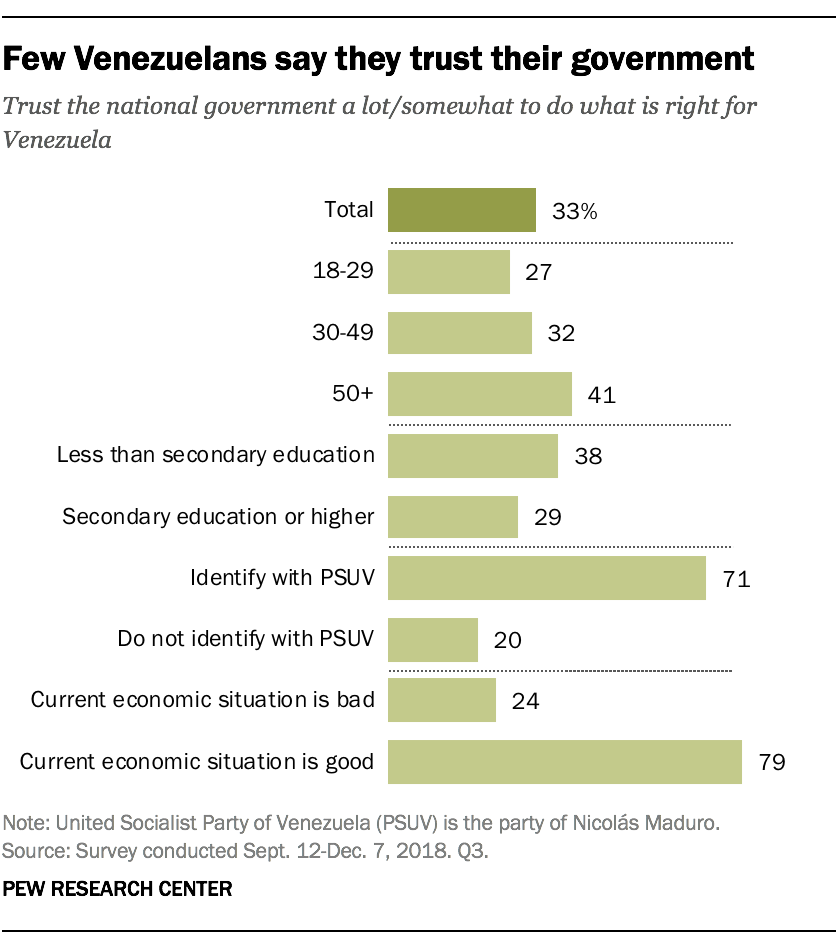 Failing Leadership
With public faith in the Venezuelan government falling to an all-time low, the Petro's success appeared highly unlikely at the time of release. In January 2019, a
survey conducted by Pew Research
found that only a third of respondents trusted the national government to do 'what is right' for Venezuela. Among the two-thirds that were skeptical of the leadership, a further 25% said that they had absolutely no faith in the government. The survey revealed that a whopping 78% of respondents said that they did not have enough money to feed their family at some point over the past year. However, it's not just Venezuela's citizens who distrust the state-backed crypto. Even the most diehard proponents of cryptocurrency and blockchain point out that the President and his office have done little to prove that the Petro is indeed backed by valuable assets. Furthermore, reporters soon discovered that the reported oil reserves in Atapirire, Venezuela
did not exist
. In fact, the entire region almost lacks any oil production whatsoever.
Circumventing Sanctions. Is Venezuela Following in North Korea's Footsteps?

Surprisingly, this isn't the first time an administration has used cryptocurrency to bypass international sanctions. In 2018,
reports suggested
that North Korea was also using digital currencies to bring in revenue. In March 2020, the United States Treasury Department
placed sanctions
on at least two Chinese nationals for their suspected involvement in money laundering of stolen cryptocurrency. The press release explained:
"Stolen cryptocurrency may be layered using various schemes, traded for fiat currency, deposited in bank accounts, and traded for gift cards. Proceeds from DPRK malicious cyber activities often end up at Chinese financial institutions."
The news only came to light two years after claims surfaced that the North Korean regime had been enlisting the services of cyberattackers to target financial institutions around the world. Venezuela has not yet found itself in the midst of such a controversy. However, it continues to attract the ire of countries that approved its economic sanctions.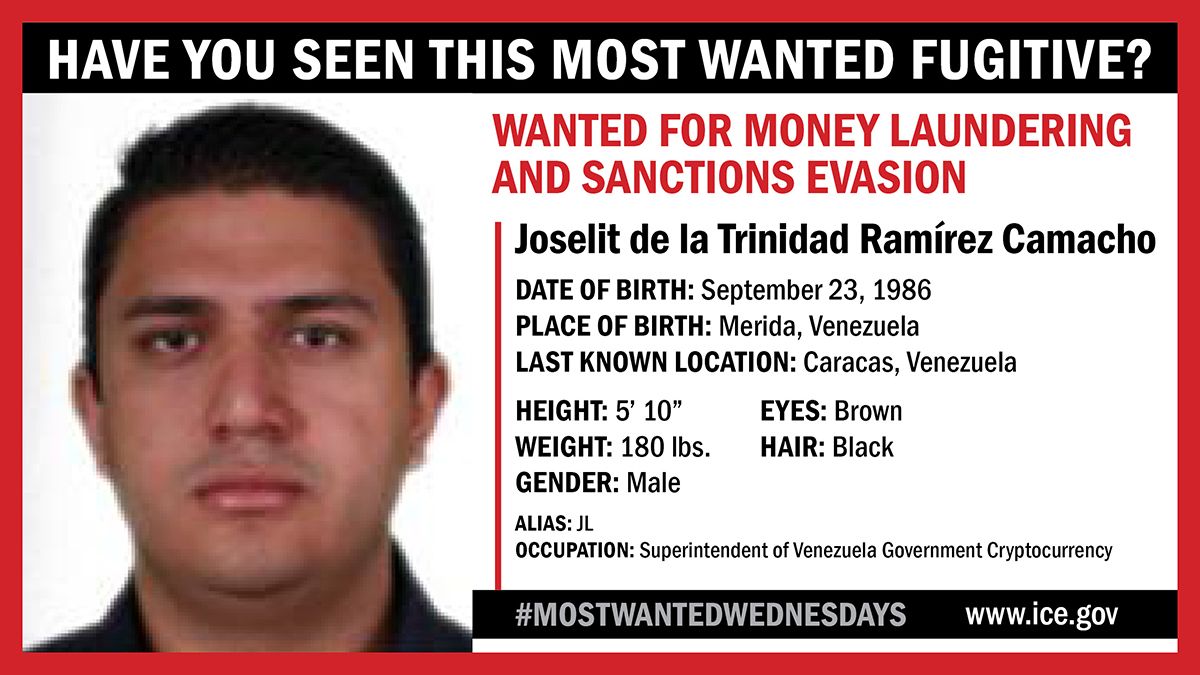 Only a month ago, the United States Homeland
Security
Investigations (HSI) department
accused Joselit Ramirez Camacho
of having "deep political, social, and economic ties to multiple alleged narcotics kingpins." Camacho just so happens to be the Venezuelan government official in charge of the Petro. The Immigration and Customs Enforcement (ICE) has now placed Camacho on its Most Wanted list and is offering
a bounty of $5 million
for any information that leads to his arrest.
How Venezuela Continues to Push the Petro Agenda in 2020
Ignoring the widespread criticism and declining public faith, the Maduro administration did everything in its power to boost the token's usage and acceptance. In July 2019, Maduro
ordered
every bank branch of Banco de Venezuela to offer citizens the ability to purchase and trade in Petros. During his annual address in January 2020,
Maduro declared that
all airlines flying out of Caracas would have to pay for fuel in Petro. The state-run natural gas company Petroleos de Venezuela SA would soon begin selling 50,000 barrels a day in exchange for the digital currency. Citizens, meanwhile, were given the choice of paying their taxes, utility bills, and
passport fees
in petro. The decision later came back to haunt the government, however, as exports of at least one million barrels of oil
were put on hold
. Later, in May, the controversy escalated when researchers found that a new genesis block had been created for the Petro. This strongly suggested that someone had
hard forked the blockchain
.
Not a Real Cryptocurrency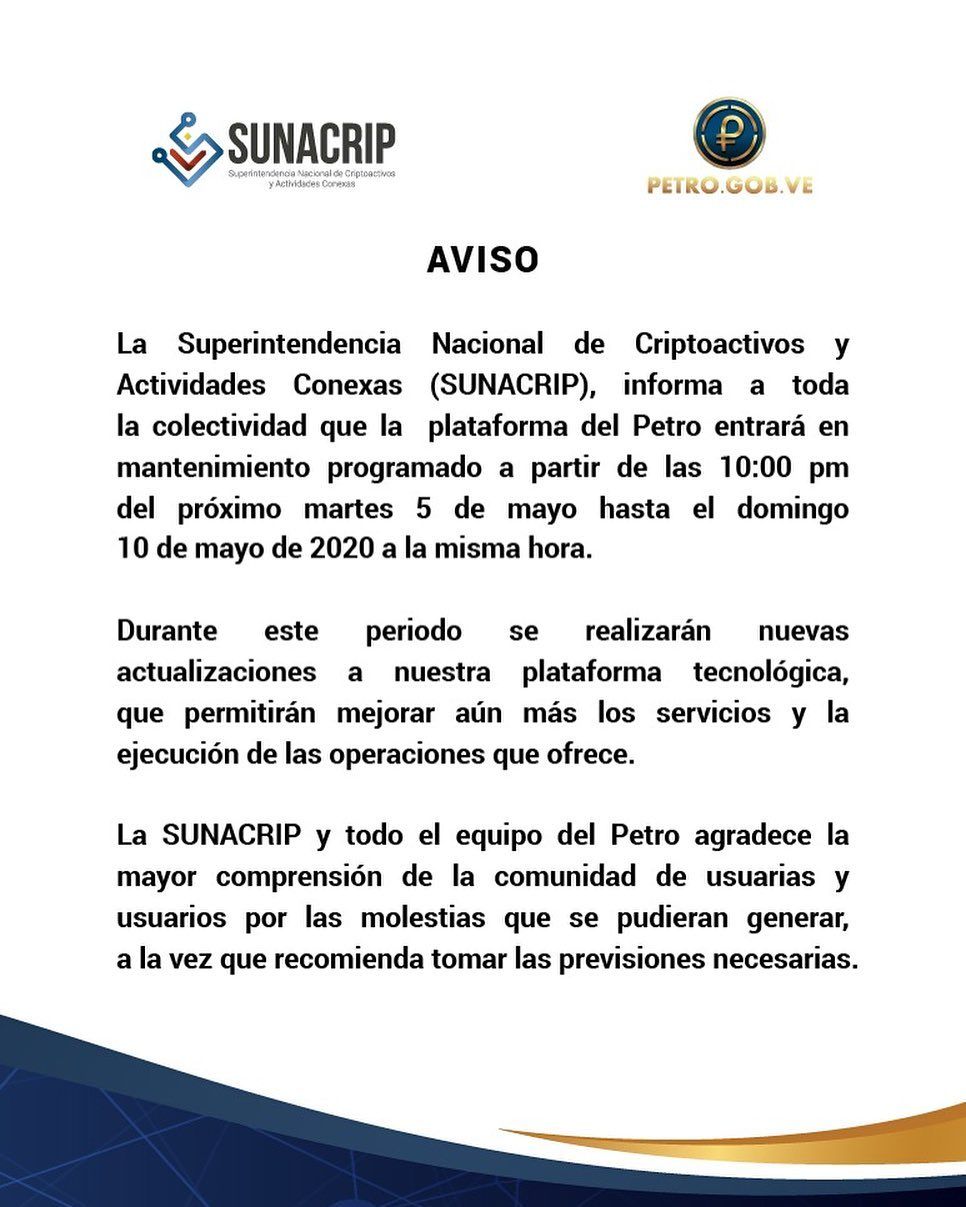 Before this, the entire cryptocurrency network had been taken offline for five whole days under the guise of 'maintenance'. After it was restored,
users were required
to change their
wallet
addresses in order to use it again. In other words, the Petro's entire payment infrastructure was not only inaccessible for close to a week, but also revamped significantly in that time. The government nevertheless continues to push its fishy cryptocurrency to this day. Last month it even
approved it for all petrol stations
in the country. According to Últimas Noticias, a daily newspaper in Venezuela, the Petro was involved in as much as 15% of all gasoline transactions.
Venezuelan Cryptocurrency Interests Outside Petro
If anything, the slow adoption, and growth of the Petro have not dissuaded the Venezuelan government from attempting to adopt cryptocurrency standards. According to an
investigative report
published by Spanish news outlet ABC, Maduro's administration has been using a mobile wallet application called Jetman Pay to convert Venezuela's airport taxes into crypto, including Bitcoin. These funds are then converted back into fiat at foreign exchanges based in Russia, China, Hong Kong, and Hungary. The administration would then allegedly smuggle these funds back into the country in the form of U.S. dollars. While the system is currently only in use by the Simón Bolívar International Airport in Vargas, Maduro plans to employ the same strategy across the entire country. Among the Venezuelan masses, decentralized cryptos have become the de facto choice for many self-employed individuals and migrants. While remittance in fiat currency is possible in Venezuela, exorbitant fees and red tape cause many to use alternatives such as Bitcoin. This has taken place as early as the mid-2010s. Today, thousands of merchants and individuals reportedly accept payments in digital currencies because they are more trustworthy than the bolivar.
Venezuela's Citizens Trust Decentralized Cryptocurrencies Over Petro
In March 2019, the BBC
interviewed
several residents of Venezuela and found that the vast majority of crypto users used Bitcoin as a store of value and means of payment. A freelance worker also told the publication:
"We are not free to exchange our currency for US dollars or any other currency. We don't have access to the banking services of the world, so crypto allows you to bypass those barriers."
Given that centralized exchanges like Binance and Coinbase are still few and far between across Latin America⁠, citizens resort to buying cryptocurrency from peer-to-peer platforms like LocalBitcoins. However, this approach relies on sellers having real access to the tokens themselves. Supply is often short, and buyers are usually forced to pay a premium.

Since the beginning of 2020, LocalBitcoins has reported a
huge surge in Venezuelan trading volume
. 350 billion bolivars (VEF) traded hands in January. That figure stood at a whopping 1 trillion VEF in May. Bitcoin reportedly trades at a premium of at least $700 compared with international spot prices. Despite a
Maduro-ordered airdrop
last year, the Petro has
failed to maintain any value
in the free market. Now that his administration has attempted every page in the playbook, it remains to be seen whether Venezuelans will actually use it. With Bitcoin
trading volumes soaring
, however, it looks increasingly likely that the state-backed token will continue to be overshadowed by decentralized alternatives.
Disclaimer
All the information contained on our website is published in good faith and for general information purposes only. Any action the reader takes upon the information found on our website is strictly at their own risk.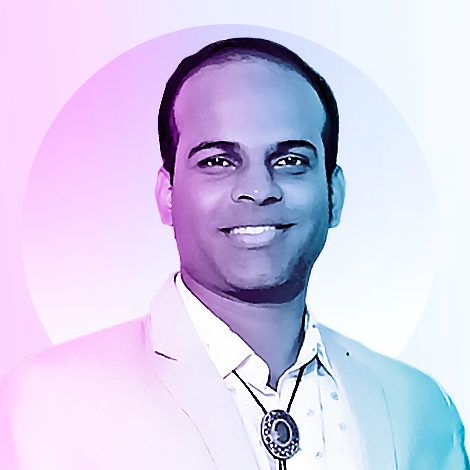 Rahul Nambiampurath's cryptocurrency journey first began in 2014 when he stumbled upon Satoshi's Bitcoin whitepaper. With a bachelor's degree in Commerce and an MBA in Finance...
Rahul Nambiampurath's cryptocurrency journey first began in 2014 when he stumbled upon Satoshi's Bitcoin whitepaper. With a bachelor's degree in Commerce and an MBA in Finance...
READ FULL BIO
Sponsored Sponsored