The crypto space is undoubtedly the fastest-growing career path in the digital economy, as it's steadily finding applications in different sectors. In a recently released report, the number of crypto job opportunities grew by 395% in the U.S. from 2020 to 2021, outdoing the wider tech industry.
From real estate and gaming to financial payments, companies like Meta, Microsoft, NVIDIA, The Sandbox, and others are all exploring new use cases of this technology. So, if you're looking to start a career and land a job in this field, there are a few roles and skills to get familiar with. Most of these crypto and web3 jobs revolve around blockchain, artificial intelligence, marketing, and gaming. So sit back, get a coffee and explore the steps to land your first web3 job.
What jobs will there be in web3?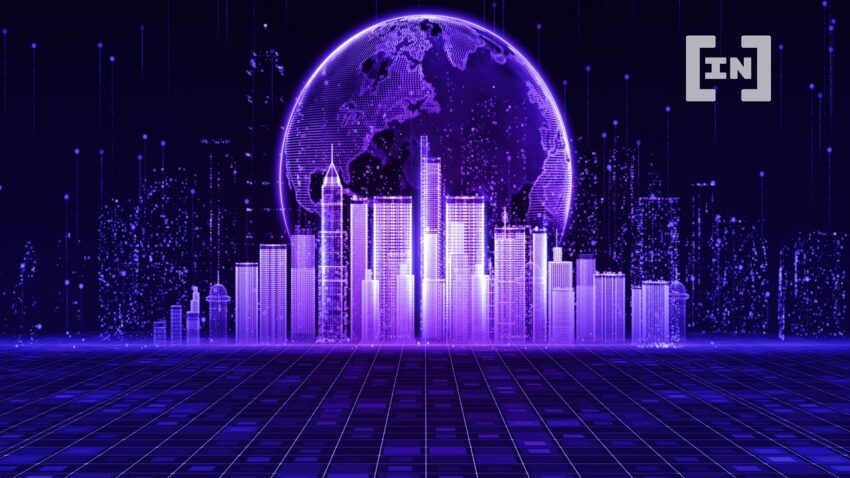 With many big companies finding their way into the Metaverse, and the web3 space, the number of job openings in crypto and blockchain companies is continuously increasing. Essentially, these openings require you to have an in-depth understanding of what blockchain technology entails.
Here are the top 5 web3 skills you should gain competence in or at least a passing knowledge of:
1. Smart contract development
Smart contracts is an agreement between two or more parties hosted on a blockchain, such as Ethereum or Solana. It involves several lines of codes with predetermined conditions, which are self-executed once those conditions are met.
They allow trusted transactions and contracts to be automatically and anonymously executed among different parties without any intermediaries such as banks or legal systems.
A smart contract developer has a solid understanding of the working principles of many blockchain platforms. They can easily point to the right platform based on the use case, specifications, and other requirements.
Building a skill along this line requires knowledge of some computer programming languages such as JavaScript, NodeJS, React, and application programming interface (API) integrations. You can find thousands of learning materials on this skill via LinkedIn, YouTube, and other online platforms.
2. Community management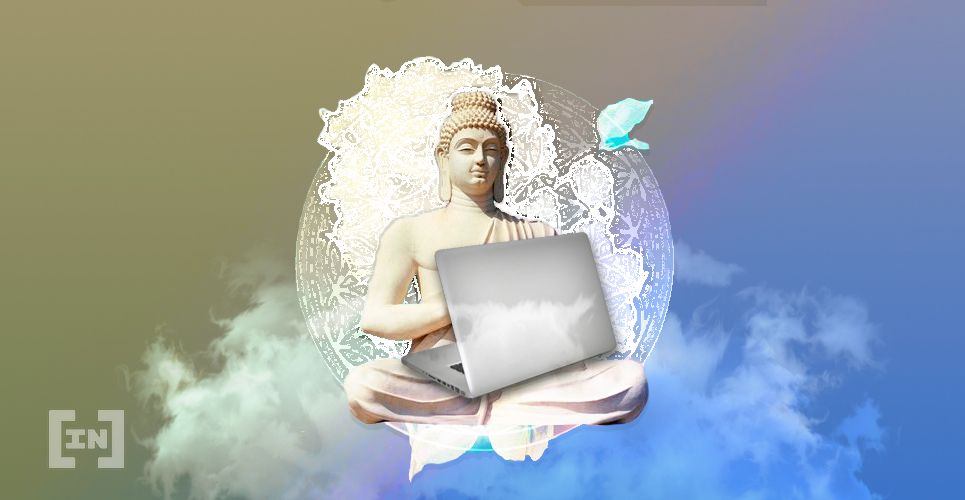 Community management is another in-demand skill that has become highly popular and recognized within the crypto space. However, most often than not, it is still undefined by many platforms.
So, what makes it so demanding? Ultimately, it involves building an organic community among crypto users, team members, and partners through various means. Through effective community management, blockchain projects get to relate better with their audience to create a futuristic environment.
Community managers combine extensive knowledge of cryptocurrency and marketing to develop a web3 project's communications and brand. They are crypto experts and professional marketers responsible for moderating communities, including social media accounts, blogs, forums, and other marketing channels. Crypto community managers are also called crypto community moderators or blockchain community managers.
Getting involved in this space requires solid expertise in marketing and extensive knowledge about blockchain technology, cryptocurrencies, and Web3.
3. Content creation
Content creation is simply creating entertaining, informative, or educational crypto materials to be used across any social channel or platform. For example, creating crypto-related content might mean writing digital marketing resources, emails, blogs, technical reports, web3 news, advertorial, project communications, and more.
Crypto content creation is not limited to writing. It extends to podcasts, videos, graphics, and much more. For instance, a graphic designer with knowledge about tools such as Blender, Maya, and Cinema 4D can easily create NFTs and monetize them on OpenSea.
Likewise, you can make a video about a particular crypto project and post it on channels like TikTok, Twitter, Instagram, and YouTube. The same thing goes for other content.
Content is anything users, readers, or viewers derive value from. Whatever content you decide to create exposes you and your knowledge to the world.
But what is special about content creation? You! You can literally create any content, even memes, as long as it's relevant, genuine, and informative.
4. Front end web development
Frontend development is an aspect of web development that involves an interface visible to users. The concept revolves around altering a set of codes into users' relatable graphical interface, ensuring all information within the site is displayed in a durable and user-friendly format.
Frontend developers make sure all website contents are easy to read and well-organized across different browsers (cross-browser), different operating systems (cross-platform), and different devices (cross-device).
As crypto projects are increasing, so is the need for frontend developers to create a comprehensive user interface. If you're already familiar with HTML, CSS, and JavaScript, you're good to go. You only need to up your game by learning web3 coding languages such as web3.js and ethers.js.
5. Design
Designing websites to improve user experience is another important trending web3 skill. As a web3 designer, you work on a project's appearance, layout, and website. The look, for instance, means colors, font, and images.
Layout involves the structure and arrangements of the website content. A good website is as important as its design.
So if you are looking to harness this space, you can make use of JavaScript and other trending prototyping tools such as Figma and Canva.
Web3 jobs: how to get started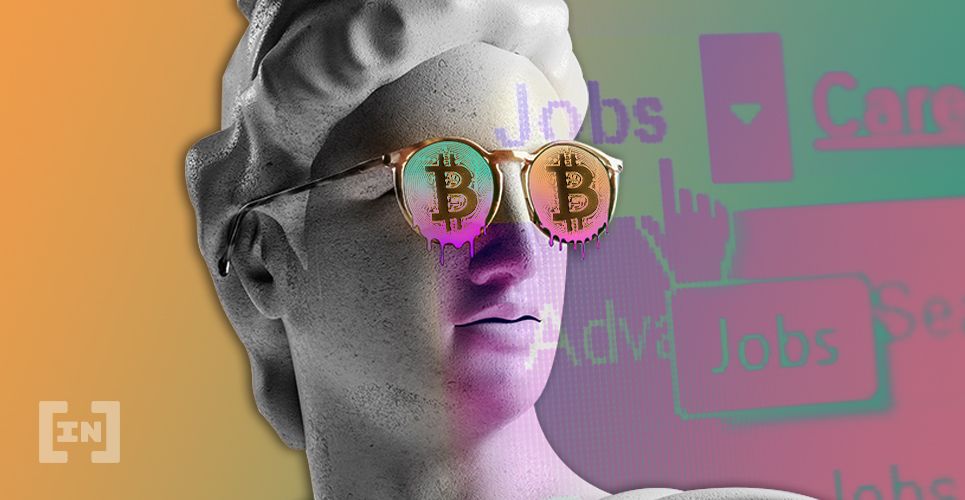 Now that you've known all the highly needed skills in the crypto space, you need to select and focus on which one you deem fit.
You would rather not be a jack of all trades and master of none. Cryptocurrency is much wider to be frolicking on top of every sector. You have to focus actively on one major sector, either DeFi, DAO, Gaming, or NFTs, etc., and then get absorbed into one.
While surfing through several learning resources such as Twitter, LinkedIn, YouTube, and Google, you can start streamlining your interest in the projects that catch your attention. Here are a few tips to help you start.
Become an early adopter
The journey on the way to land a successful job in the crypto space should get underway in the seed and development phase. This means embracing and keeping up with the latest updates in the web3 space, such as new use-cases or protocols.
In most cases, early adopters are the people who decide the acceptance of a project for the early majority, the late majority, and even the dawdlers (the late adopters).
Becoming an early adopter means you'll need to work with data-driven information to make a solid decision, as you're likely to be in it for the long haul. Doing this might be time-consuming, but subscribing to trusted crypto news channels, like BeInCrypto, to get the latest happenings around the crypto world might save you a lot.
Always ensure to get your information about a particular upcoming event from the right channels. Don't be a victim of the blind enthusiasm of Ponzi investment schemes.
Apply for an internship
Securing an internship position in a blockchain company does not only improve your job and research experience, but also helps you determine exactly the kind of career you want to build on. It essentially helps you decide if certain roles fit your personality and specifications and allow you to network with people to advise and guide you career-wise.
In addition, becoming an intern will expose you to the daily rigors of the crypto market, working space, and tasks without a strong devotion to the career path. And you get to build a good resume, secure recommendations, build confidence, and potentially switch to a full-time role.
Join an active community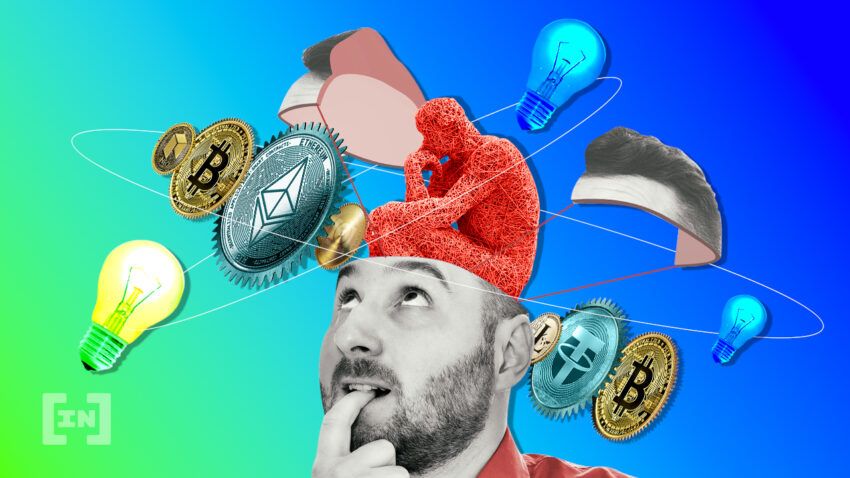 We all know the idea of joining a crypto community, and most people only join these channels passively. After a day or two, we seem to get tired of the passive information being passed across.
However, becoming an active member of several crypto communities on Twitter and Discord is the foundation of being a crypto enthusiast and landing gigs. Joining these communities not only increases the chance of being chosen for airdrop, giveaway, or whitelist but also opens you to trending job opportunities.
For example, projects such as Algorand have a contribute button on their developer page that allows users to contribute and earn money for their work.
Large communities on Discord, Twitter, and Reddit also give users a sense of belonging. Some of the best channels are Cryptohub on Discord, R/BitcoinBeginners on Reddit, and much more trusted accounts on Crypto Twitter.
Search for reputable DAOs and participate
Becoming a part of decentralized autonomous organizations gives you a sense of belonging among users that share common goals and make profitable commitments to creating useful products. Essentially, DAOs provide democratized governance, transparency, pooled resources, and the chance to make money and impact
DAOs are used for several purposes. For example, KlimaDAO focuses on climate change, while MakerDAO manages the Dai stablecoin. You can surf through DAOWow and DeepDAO to explore the one that best suits your goal and interests.
Upon choosing your preferred community, search them out on Discord. Here, you can introduce yourself, participate, and get active in conversations. DAOs are common among developers but also available for community managers, designers, and much more.
Reach out to the team
Anyone can contact a company's team via their official channels, but doing it effectively requires a few strategies. The first step in pitching yourself is to do your homework.
Don't just send an email shabbily; research about the team and then refine your message and direct it to the sector within the company that you would like to join. For instance, if you want to be a software engineer, targeting the blockchain development team will most likely get you a response rather than reaching the HR team. The same thing goes for designers; you would rather not add to thousands of unanswered messages in the HR's inbox.
Filtering your pitches to suit major players in a particular web3 company will give you an edge over random, unrefined cold emails. Key team members can always be trusted, and you stand a chance to gain the attention of the HR.
Join meetups, events, and clubs
Meetups are events that offer you the opportunity to learn and explore the latest and upcoming developments in the blockchain space. During these events, you meet lots of other crypto enthusiasts and interact with experts in the web3 field.
You can attend crypto/web3 events both physically and virtually. There are several crypto clubs you can attend in person. Use Google or Meetup to see if there are any around your area.
You can as well join crypto clubs and attend virtual events. Irrespective of your skill level, you will always learn something at these events. Now, whatever club or Meetup you join, you get to share your thoughts as well as learn from their experience and probably get exposed to suitable job openings.
Pick the traditional route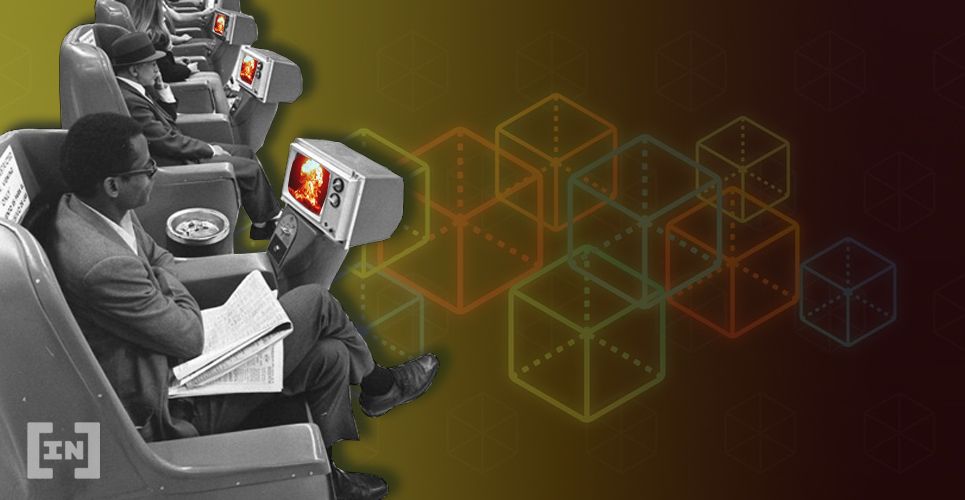 Web3 and crypto jobs are not like other regular jobs. You may have to focus on building your compelling job résumé by revamping your CV to correspond solely based on the job role you are applying for.
If you are applying for a blockchain development role, then you will have to point out your smart contract development or frontend development skills. For technical writing openings, you may have to highlight your writing skills.
These are some great learning tools for finding a job:
BeInCrypto Jobs

Crypto Jobs

AngelList
Crypto Recruit
CryptoJobsList
EthLance
LinkedIn
Top resources to check for web3 jobs
The need for web3 skills is increasing at an explosive rate. However, it might get a bit daunting task, trying to find learning original and fact-checked resources as it is still relatively new. There are many reputable ones, including LinkedIn, AngelList, and CryptoJobs. This section will, however, highlight some of the platforms that are beneficial.
BeInCrypto has its very own job portal, which allows both companies and applicants to connect with each other in an easy, quick, and secure way. Our crypto job board has a number of major cryptocurrency companies, including CoinGecko and Unstoppable Domains.
Applicants will find that job listings are grouped into categories, with clear labels indicating whether the opportunity is full-time or part-time, remote or on-site, and much more. The platform also shows the expected range for salaries, depending on experience and qualifications.
BeInCrypto is committed to bringing forward opportunities for cryptocurrency companies looking for talent, as well as users who want to get more involved in the field. Companies can find the best for their business, while users can find their dream web3 jobs.
If you want a job in web3, then one of the best places to look is on CryptoJobs. Founded in 2017, the platform has helped talent find roles in companies like Consensys, CoinList, Parity, Huobi, and many others.
CryptoJobs lists positions for several roles, from development to marketing. It also has separate sessions for companies and platforms, which is another way to comb through positions and talent.
One of the best ways to keep up with the many listings on CryptoJobs is to subscribe to its newsletter. This makes it easier to see what new vacancies have been listed.
AngelList
One of the best websites to secure a job at a crypto startup. It's a U.S. website for startups, angel investors, and job-seekers looking to kick-start their careers working at startups. It was started in 2010 and has since then helped both startups, angel investors, and jobseekers.
Unlike other crypto job sites, AngelList has distinct features offering roles in tech and startups, with over 25000 active companies. One of these unique pros is that you get to see your potential salary and interact directly with the recruitment team. It also protects your privacy, preventing people from working in your current company from seeing jobs you've applied for.
LinkedIn
It's safe to say LinkedIn may be your best shot at expanding your network and landing a job in the crypto space.
LinkedIn offers countless opportunities to stay updated, make productive connections, and manage a well-curated resume that recruiters and founders can easily see and review.
The platform has made it easy for users to apply for jobs via its "easy apply" feature. You can build your CV and integrate it into the platform, so you don't have to go through the long process of manually inputting your details.
Building connections on LinkedIn is quite easy. All you need is to have a particular crypto project in mind and then search for key players in that company. For example, when applying for writing roles, you can search "editor + company name" or "marketing + company name."
Once you find a relevant contact, connect with them, curate a convincing message, and perhaps request an informational interview. Reach out to them via direct messages or their work email.
Facebook Groups
Facebook is the largest social media. You can leverage a number of reputable crypto groups as your learning resources. Most of these groups provide relevant details on investing, including videos and blogs, and you can also ask any questions you have about web3 and crypto. The groups also put out news, job openings, and sometimes price predictions (which are not guaranteed). Web3 novices can join some groups for guidance on starting a career in it.
Are web3 jobs worth it?
Web3 undoubtedly has massive potential as a boost for change in the tech industry. However, if you are looking to explore this space, several tech skills and vast knowledge of blockchain technology are required to enter this much-talked-about industry.
To stay up to date on the latest developments in the web3 industry, join the BeInCrypto Telegram group. You'll get first-hand experience of the industry and learn a lot of other useful things as well.
Frequently asked questions
How do I get involved in web3?
How do I become a web3 engineer?
What is a web3 developer?
Can you make a career in crypto?
How do I get a job in crypto?
Disclaimer
In line with the Trust Project guidelines, the educational content on this website is offered in good faith and for general information purposes only. BeInCrypto prioritizes providing high-quality information, taking the time to research and create informative content for readers. While partners may reward the company with commissions for placements in articles, these commissions do not influence the unbiased, honest, and helpful content creation process. Any action taken by the reader based on this information is strictly at their own risk.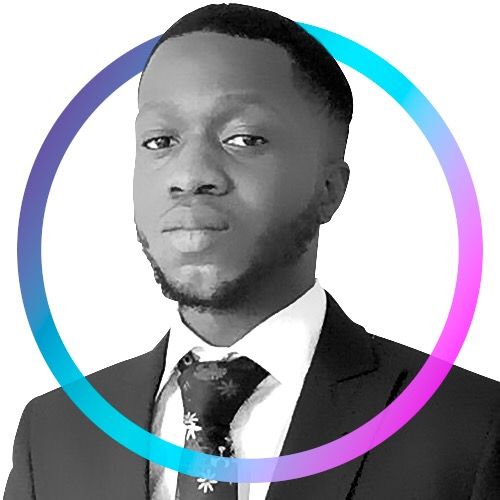 Ayotomiwa is a tech writer and marketer focused on blockchain, crypto, DeFi, the metaverse, and NFTs. Ayotomiwa works with a number of emerging tech startups and crypto exchange...
Ayotomiwa is a tech writer and marketer focused on blockchain, crypto, DeFi, the metaverse, and NFTs. Ayotomiwa works with a number of emerging tech startups and crypto exchange...
READ FULL BIO
Sponsored Sponsored