MetaMask — the go-to crypto wallet for NFTs, DeFi, and DApps — is in the news. And not for the right reasons! On Nov 23. 2022, MetaMask began collecting users' IP addresses.
Why is it doing this? Well, Consensys — the blockchain firm behind MetaMask — has made changes to its privacy policy. This concurrently impacts MetaMask's decentralized stature. Unsurprisingly, the announcement has angered the entire cryptoverse. So, what are some alternatives to MetaMask? In this article, we take a look at the top decentralized wallet alternatives.
MetaMask: The omnipresent crypto wallet!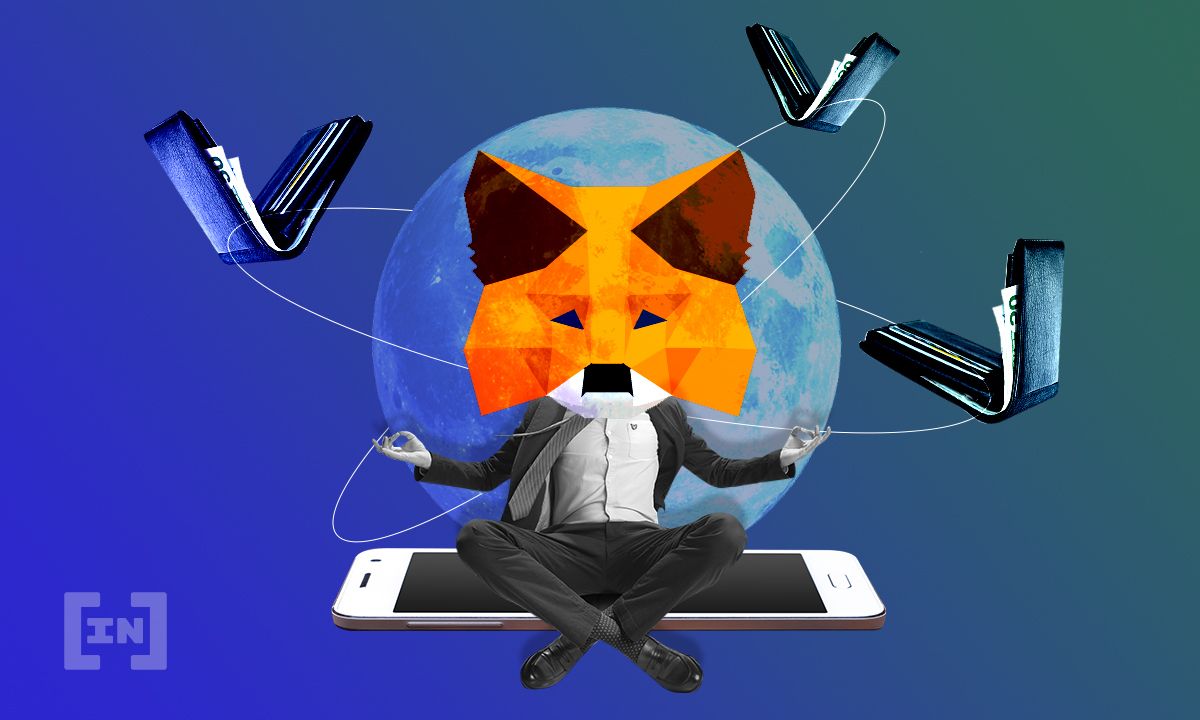 Let's be honest: MetaMask is insanely popular. The browser/mobile wallet currently boasts a massive 21 million user base. Most importantly, MetaMask isn't just a wallet. Instead, it is a tool to help you navigate web3. It lets you connect to over 3,700 decentralized apps, making Ethereum more accessible to everyone.
In July 2022, despite the bear market, MetaMask saw 130,699 downloads in the U.S. alone, as per Statista. Simply put, when it came to browser/mobile-specific wallets, MetaMask still has a monopoly of sorts.
The need for MetaMask alternatives
Yet weren't decentralization and autonomy the basic pillars of web3? Despite this, MetaMask is planning to circle back to the confines of centralization.
With ConsenSys — the popular Ethereum-specific software firm, tying MetaMask's Infura RPC to unbridled user data collection — it now feels appropriate to look at some MetaMask alternatives.
This isn't the only time MetaMask had to face flak for turning a blind eye to the ethos of decentralization. Here are some of the instances:
Unwelcoming censorship
In March 2022, Venezuelan users of MetaMask complained of downtime. While this could have been a standard server issue, it wasn't. It was a result of a configuration settings change following the economic sanctions in the country at that time.
MetaMask's over-reliance on Infura was the reason for this momentary hiatus. All of this occurred at a time when ConsenSys was facing an independent audit of its own following a transfer of control involving Infura and MetaMask.
MetaMask blocking user access across jurisdictions, citing compliance issues, was perhaps the first sign that its web3 ethos was wavering.
Here is Larry Cermak — VP at The Block —connecting this incident with possible IP address-driven, wider censorships.
Privacy-breaching data collection
MetaMask, if used via Infura — a specialized API tool — will collect and store your wallet and IP address. Let's consider the concept.
MetaMask, RPC, and the blockchain: how it all works
MetaMask, like any other tool, needs an RPC node to interact with a blockchain — that is, to read data. Hence, the name Remote Procedure Call. Simply put, RPC helps build better DApps — apps and their blockchain connections.
Consider this: MetaMask has a user interface, the one we see when the app loads. However, the transactions we make on MetaMask touch the blockchain, as you cannot move ETH or NFTs out of thin air. Different RPCs let users connect MetaMask to the blockchain. Therefore, with an RPC node in play, you need not become a full node to interact with the blockchain.
Infura is one such platform/tool that works as your RPC node or provider when you use MetaMask. ConsenSys highlights that if you use Infura, you will have to make peace with credentials collection. But there is a way out: or rather two.
Way 1: You can manually change the RPC to connect to Ethereum, adding a custom network that's not Infura.
Way 2: Use a MetaMask alternative!
The best MetaMask alternatives
For now, it's just Infura that opens up your MetaMask transactions to scrutiny. However, no one knows if other parts of the MetaMask will be affected in the future. Furthermore, you can currently use RPCs relevant to other Ethereum devs like Tatum, Moralis, and Alchemy. But they have their own collection policies when user data is concerned. With the Ethereum ecosystem rife with centralization and censorship concerns, we never know the stance other Ethereum developers will take in the days to come.
Hence it is better to ramp up your self-custody plans and take a look at the following MetaMask alternatives: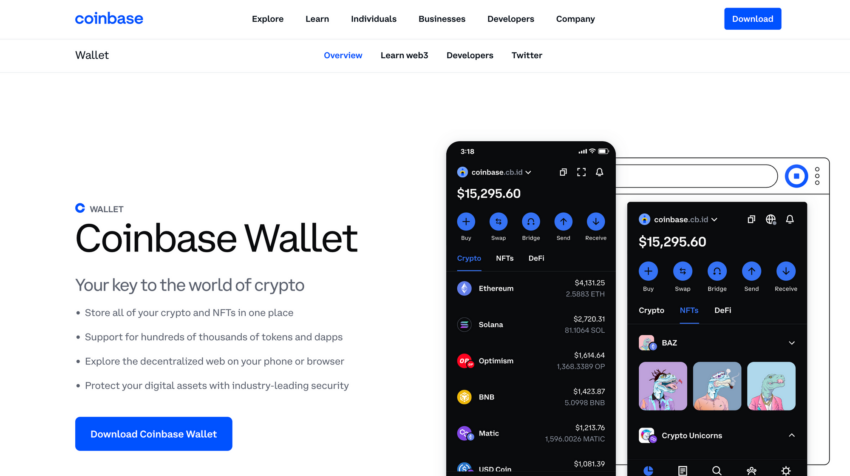 Who's Behind It
Coinbase Wallet is the flagship wallet for the US-based exchange. Unlike the popular wallets of the Coinbase app, Coinbase wallet is self-custody, meaning you own your private keys.
Top Features
The wallet also serves as a browser extension. This allows it to connect to many dApps and DEXs. This makes the transition from using Metamask to Coinbase Wallet extremely smooth. It creates an efficient and streamlined web3 experience for many users.
Pros
Coinbase users have additional security features when using Coinbase Wallet
Supports third-party payment providers
Coinbase Wallet allows you to create up to 15 sub-wallets, linked to one recovery phrase on your Ethereum and Solana wallet
Supports Ethereum and all EVM compatible networks
Cons
No longer supports BCH, ETC, XLM, or XRP
Only supports Ledger hardware wallet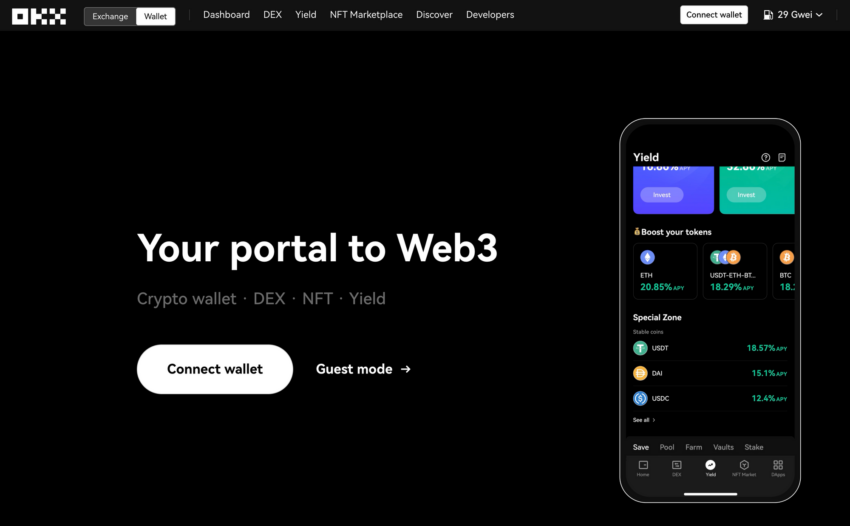 Who's Behind It
As the name suggests, OKX is the mastermind behind the OKX wallet.
Top Features
You can use the OKX wallet to buy and sell NFTs on any marketplace, not just OKX. You can also interact with decentralized apps from anywhere in the crypto world (sometimes called web3).It operates through a Google Chrome browser extension.
Pros
Multi-Sig Authentication
Cold Storage support
Over 40+ networks supported
Cons
New compared to other wallets in the market
Not open-source
3. Rabby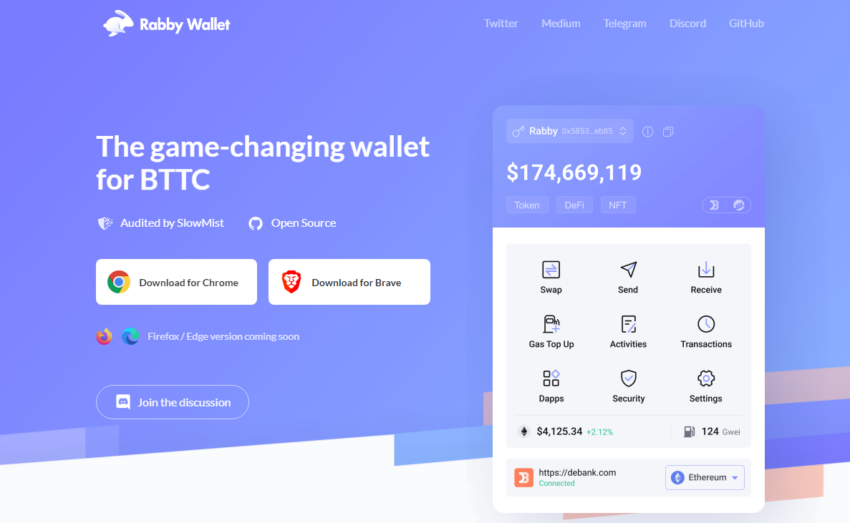 If talking about browser-based wallets for Ethereum, we need to mention Rabby — the sought-after DeFi wallet that sits as a web extension.
The best thing about Rabby wallet is that it supports all the EVM chains — blockchains compatible with the Ethereum Virtual Machine and the related DApps. Here is what the blockchain spread of Rabby looks like: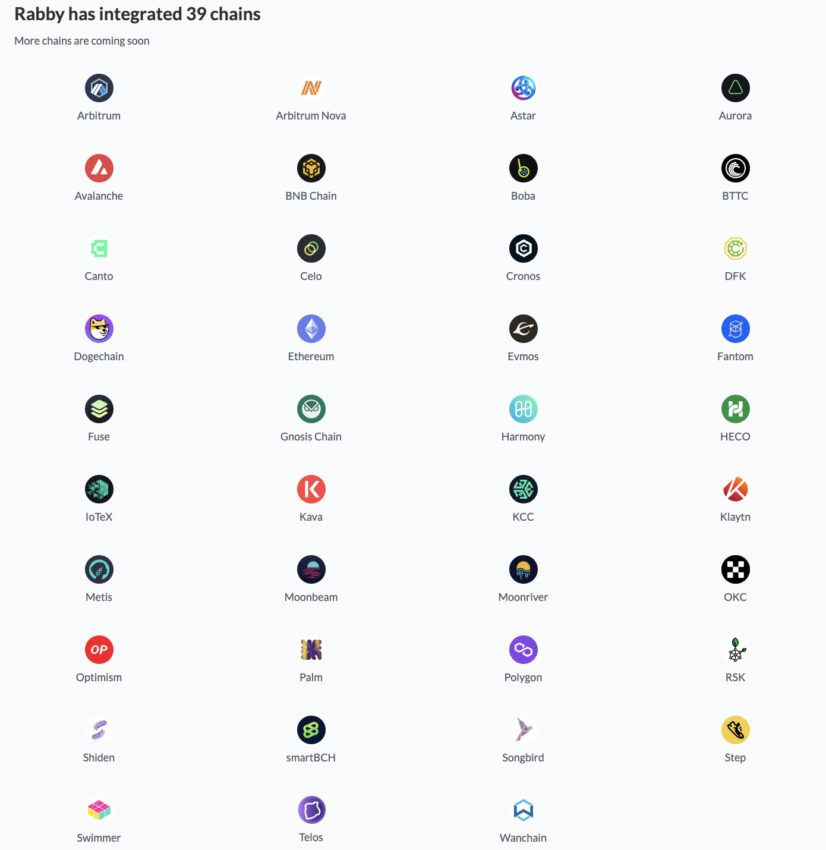 With the EVM chain spread, Rabby allows you to connect with most DeFi resources with ease. Plus, it is an open-source browser-based wallet that allows code to be tweaked when needed. This way, you can play around with Rabby's code to add bespoke layers of security. Some Non-EVM chains are also supported.
Who's behind it?
Rabby Wallet is the brainchild of the DeBank team. As for DeBank, it is a DeFi tracking dashboard offering advanced analytics.
Top features
Offers the smoothest possible multi-chain experience.
Comes with a pre-transaction risk scanning feature.
Shows the possible balance change before you sign off a new transaction.
More resilient to connection glitches and supports reconnections.
Allows you to add a wallet address as a contact as part of the whitelist feature.
Supports signing via hardware, mobile, and institutional wallets.
Pros
Extensively audited
Supports up to 39 chains
Has a MetaMask-like key management feature for your private keys
Security specs are independent of backend APIs
Follows a decentralization-adhering privacy protection policy
No tracking parameters are involved.
Content and information uploading is subject to user confirmation
Open source
In-wallet widgets are supported
The seed phrase setup is detailed
Cons
No option to retrieve lost accounts
Confusing UI
4. XDEFI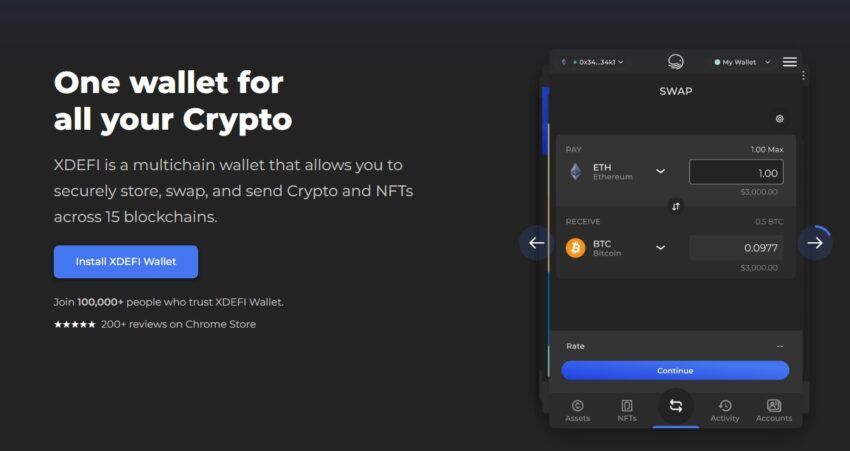 XDEFI is a cross-chain, browser-based wallet with native support for EVM networks like Polygon and BSC, THORChain, Solana, Ethereum, and more. This multi-chain wallet allows you to send, swap, and even store crypto assets and NFTs between 16 chains.
XDEFI is also one of the leading NFT wallets for digital art and collectibles. XDEFI supports swapping across 10,500+ crypto assets, at least 25 times more than Binance.
And if you are searching for MetaMask alternatives, XDEFI makes a strong case it is compatible with all of MetaMask's supported dApps.
Here is Erik Voorhes — Founder of ShapeShift — showing his love for the XDEFI wallet:
Who's behind it?
This safer alternative to MetaMask is based out of London and is the brainchild of Emile Dubie and David Phan.
Here is the XDEFI wallet's Twitter profile. Check it out for all the new updates and possible enhancements:
Top features
Ability to send NFTs across seven chains and counting
Has a detailed DApp dashboard
Comes with several filtering options
Shows aggregate balance
Aims to soon scale to 20+ chains
Pros
Interactive UI/UX
A wide spread of compatible chains
Doubles down as an NFT gallery
The wallet discord team is super responsive
Offers in-wallet crypto swaps
Cons
Not open-source at the moment
Support for more chains would be beneficial
5. Rainbow wallet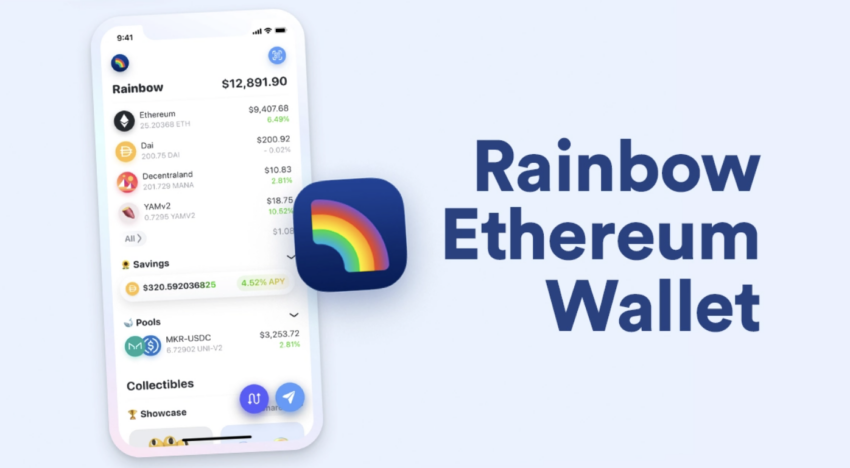 If you are looking for a minimal Ethereum-specific crypto wallet that is also aesthetically pleasing, Rainbow is a good option. The best part? Rainbow is great for beginners, boasting a smooth UI for swapping cryptos. Furthermore, it is a MetaMask alternative for Android and iOS, as it can be easily downloaded as an app.
Finally, it is the best MetaMask alternative for beginners, courtesy of its DApp and NFT support.
Who's behind it?
Christian Baroni, Mike Demarais, and Jin Chung founded the Rainbow wallet as a New York-based technology firm in 2019.
Here is their active Twitter page for additional details:
To make things even better, Rainbow has announced a browser extension. Here are the details:
Top features
Supports all ERC-20 and even ERC-721 tokens
User search via the ENS domain is supported
Comes with UniSwap integration for simple swaps and hands-on liquidity
Pros
A reliable alternative MetaMask wallet for iOS and Android
High trust rating
Comes with DeFi and DApp support
Cons
Browser extension functionality is still not live
Only supports the Ethereum chain
6. Brave
If you prefer a new-gen web browser that doubles down as a wallet, you need to be Brave, or rather get Brave! While the MetaMask wallet is more like an extension, Brave has a wallet built within the browser.
Brave supports all the EVM chains, which include Ethereum and even the ERC-20 tokens. And it also supports the Solana chain. With Brave, you can directly interact with the web3 ecosystem. Finally, it works with an open MPL (Mozilla Public License).
Who's behind it?
Brendan Eich — the founder of the BAT (Basic Attention Token) project — is behind the Brave software: both browser and wallet. While Eich is the CEO, co-founder Brian Bondy is currently the CTO of the Brave software.
Here is the Twitter page with over 230k followers:
Top features
Ability to change the default RPC provider within the browser
Focus on preventing data harvesting
Self-custodial wallet
In-wallet swaps are supported
Supports imports from MetaMask
Pros
EVM-compatible wallet
Has built-in support for theft protection and antiphishing
Can store ERC-compatible NFTs
Supports imports to hardware wallets like Ledger and Trezor
Cons
Doesn't store BTC
Not the best DApp support
No support for retrieving lost accounts
7. Frame
Here is a pretty neat and compact Ethereum wallet, available as a desktop application. The best thing about this MetaMask alternative is that it can connect seamlessly to most DApps — all while supporting tokens, accounts, and swaps.
The Frame wallet is EVM-chain compatible and extends support to almost every chain the MetaMask extension works with. It's not an extension but a standard desktop wallet with application variants for Windows, Linux, and macOS.
Who's behind it?
Frame — a firm based out of North America — maintains a well-populated Twitter profile. The firm sets a decentralized tone by ensuring that the founders aren't simply declared online. If you look at their Gitcoin page, you will notice that Jordan Muir is the creator. The wallet has a functional and responsive discord channel to help with anything you might need while using the wallet.
Here is the Twitter profile of frame.eth:
Top features
Supports signing with hardware wallets
Works well with most DApps
Offers seamless cross-chain compatibility
Pros
Can work as a fully functional app or a browser extension for Firefox and Chrome
Supports NFTs
Open source with an active GitHub account
Cons
Users would love to see support extended to more chains
Error prompts are common during setup
8. MathWallet
For the best MetaMask alternative for storing crypto assets securely, we recommend a look at the MathWallet. This is a safer alternative to MetaMask, courtesy of the easy-to-set-up two-factor authentication.
Plus, Math is compatible with top browsers like Edge, Chrome, and even Brave — the one with a built-in wallet. The MathWallet extends support to popular EVM chains like MoonBeam, Optimism, and more. But it is also compatible with Substrates like Kusama, Polkadot, and many more.
Who's behind it?
MathWallet was launched in 2017. The company behind Math is based out of Singapore and was founded by Eric Yu. Check out MathWallet's hugely popular Twitter handle:
Also, the company mentions that it uses its own Ethereum node as RPC, allowing you to scale beyond the problems posed by Infura and MetaMask.
Top features
Currently supports 142+ chains
Now comes as an Android and iPhone application
Works with Ledger and WOOKONG hardware wallets
Has a fully functional DApp store
Pros
Easy to use
Offers compounding benefits for storing and staking crypto
Comes a token for cross-platform redemption
Cons
DApp support could be improved
No support for retrieving lost accounts
9. GameStop wallet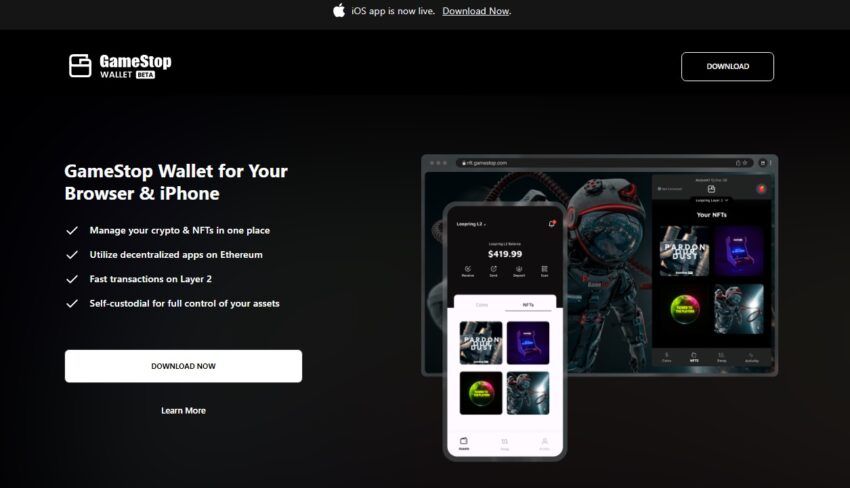 Here is a reliable MetaMask mobile alternative, provided you're looking for an iPhone app that even doubles down as a browser extension. GameStop is the bigger retailer of video games globally. It's no surprise that the wallet lets you store cryptos and NFTs with equal ease.
GameStop supports Ethereum and even Loopring, making it one of the rarest options to extend support to this zk-rollup-powered chain.
Who's behind it?
The wallet comes straight from the GameStop headquarters based out of Texas, U.S., with Leonard Riggio, Richard Fontaine, and Daniel Dematteo as the founders.
Top features
Offers in-wallet swaps
Supports signing via hardware wallets
Offers full control of crypto assets
Pros
One of the few MetaMask alternatives to offer support for layer 2s via Loopring
The recovery phrase explanation is clear and detailed
Cons
Only supports the Chrome browser
Only supports two blockchains for now
10. NekoMask
Unlike a standard wallet that only stores and allows you to swap, this MetaMask alternative lets you reap some ETH-based rewards.
The fun part here is that crypto swap fees related to this wallet are sent back in the form of ETH rewards, but only to the NEKO token stakers. Plus, NekoMask also supports multi-currency onramps if you want to work with fiat followed by two-factor authentication.
Who's behind it?
NekoMask is the brainchild of The Neko LCC — a company working with blockchain technology to launch new and innovative products. Its official Twitter handle — The Neko — is slowly moving up the ranks.
On 24 Nov. 2022, they tweeted that NekoMask will never collect and sell user data to anybody. Here is a tweet talking about the same:
Top features
Several usability features, including wallet hiding
Offers real-time charts for tracking assets
Comes with several color themes
Pros
Comes with fiat onramp support
Gas controls in place
Innovative UI
Cons
Still a hot wallet
Only available for Chrome
11. Enkrypt by MyEtherWallet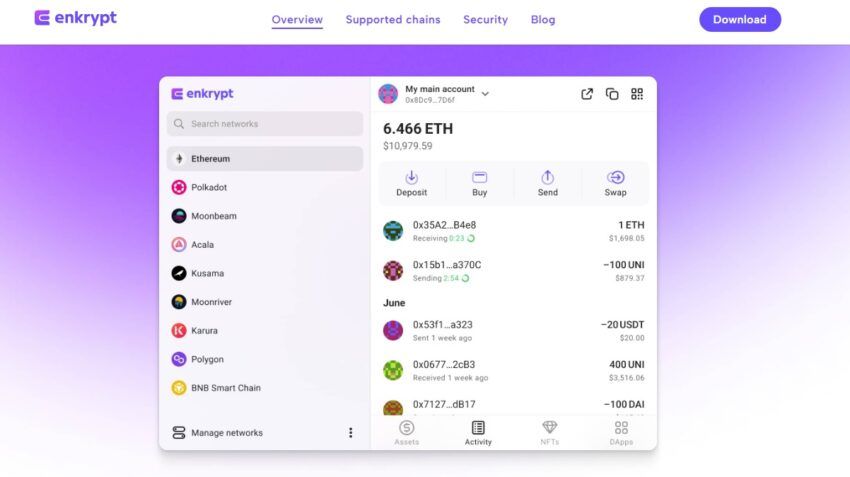 Finally, something from the house of MyEtherWallet — a vanilla Ethereum wallet that is both open-source and free. If you have ever used MEW (MyEtherWallet), you will love Enkrypt. It's a multi-chain version of MEW, with support for multiple chains such as Ethereum, Polkadot, and more.
Who's behind it?
Kosala Hemachandra is behind MEW and Enkrypt. He has been vocal about the MetaMask fiasco and has personally reiterated that MEW products will never collect or sell user data.
Top features
Works as an easy-to-use browser extension
Allows access to important private keys and hardware wallets
Comes with extensive support for NFTs and DApps
Pros
Allows you to buy/receive/send crypto with one click.
Supports in-wallet swaps
Supports EVM-compatible layer 2 platforms like Polygon and BSC
Reliable MetaMask alternative with Ledger alternative
Cons
Not available yet as a mobile app
12. Phantom
Don't get triggered seeing a Solana wallet on the list. Phantom — one of the more popular Solana wallets, has recently announced that it will scale its services to the Polygon and Ethereum ecosystems.
Here is the official tweet for your reference:
Who's behind it?
Chris Kalani, Francesco Agosti, and Brandon Millman are the names behind the Phantom wallet. The wallet came into existence in 2021 with a focus on NFTs and the DeFi ecosystem — initially pertaining to the Solana ecosystem.
And now, with the foray into the Polygon and Ethereum ecosystem, Phantom aims to become a worthy MetaMask alternative.
Top features
Support for NFT and token swapping between multiple ecosystems.
Will come with the ability to allow users to view all their holdings/tokens in a single view.
Pros
Multi-chain vision
User-friendly
Massive user base of almost 3 million
Beta version of this MetaMask alternative is already out
Cons
Comparatively new compared to other products in the market.
13. Zerion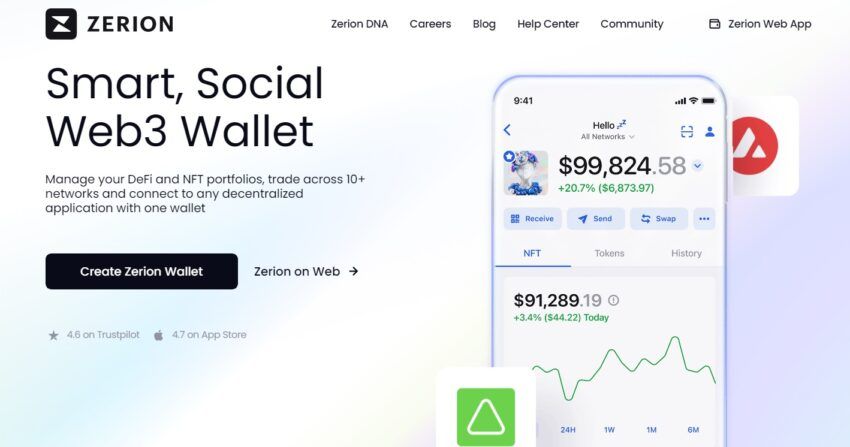 Here is another wallet that plans to take on MetaMask by exploring the world of web extensions. As of now, the extension is still in the works, but a beta version is out — much like Phantom.
Who's behind it?
This Web 3.0-specific wallet goes back to 2016. It is the brainchild of Vadim Koleoshkin, Evgeny Yurtaev, and Alexey Bashlykov. As of now, Zerion is sitting on $20 million, in terms of funding.
Top features
Single view interface
Support for NFTs
Automatic blockchain switching during transactions
Also comes as a mobile app
Pros
Non-custodial wallet
Compatible with multiple hardware wallets
Supports 60+ protocols
Cons
Might be a bit complex for new users
Honorary mentions
While you can pick any of these MetaMask alternatives, there are a few more options you may want to consider. This is provided you are willing to ignore a lack of open-source code or the presence of centralized exchanges handling the wallets:
Trust Wallet: A Binance-backed wallet with support for 33+ blockchains.
Binance Wallet: Here is a Binance-powered wallet that offers multi-signage, a reliable recovery method, and a custom PIN.
Liquality Wallet: A browser extension that supports one-touch atomic swaps.
Comparison table
If you are pressed for time, here is a quick comparison table to look at:
| | | | | | | | | | | | | |
| --- | --- | --- | --- | --- | --- | --- | --- | --- | --- | --- | --- | --- |
| Parameters | MetaMask | OKX Wallet | Coinbase Wallet | Rabby | XDEFI | Rainbow Wallet | Brave | Frame | MathWallet | GameStop Wallet | NekoMask | Enkrypt |
| Data collection standard | Partially regulated | N/A | Regulated | Not regulated | Not regulated | Not regulated | Not regulated | Not regulated | Not regulated | Not regulated | Not regulated | Not regulated |
| Chains supported | 10+ | 40+ | EVM compatible | 39+ | 16+ | 1 | 7+ | 9+ | 142+ | 2+ | 5+ | 10+ |
| Risk scanning | No | Yes | No | Yes | No | No | No | No | No | No | No | No |
| Open-source | Yes | No | No | Yes | No | Yes | Yes | Yes | Yes | No | No | Yes |
| NFT support | Yes | Yes | Yes | Yes | Yes | Yes | Only ERC-compatible | Yes | Yes | Yes | Yes | Yes |
| Type | Browser and app | Web extension | Web Extension | Web extension | Mobile | Mobile | Browser | App and browser extension | Mobile | Chrome-only | Chrome-only | Web extension |
Metamask alternatives offer excellent options
While some of these alternatives are standard apps like MetaMask, other offerings listed include desktop applications with excellent UIs. Regardless of the MetaMask alternative you choose, every digital wallet mentioned here is expected to store your digital assets safely and securely.
If you still enjoy MetaMask for its popularity and usability, we would recommend you still try out one of a few of these MetaMask alternatives. It's a good way to understand the market's offerings and how each alternative handles your crypto assets for you.
Frequently asked questions
Can you swap on MetaMask?
Is there another wallet besides MetaMask?
Is MetaMask the best wallet?
Is Binance or MetaMask better?
What's better, MetaMask or Trust wallet?
Who are MetaMask's competitors?
Disclaimer
In line with the Trust Project guidelines, the educational content on this website is offered in good faith and for general information purposes only. BeInCrypto prioritizes providing high-quality information, taking the time to research and create informative content for readers. While partners may reward the company with commissions for placements in articles, these commissions do not influence the unbiased, honest, and helpful content creation process. Any action taken by the reader based on this information is strictly at their own risk.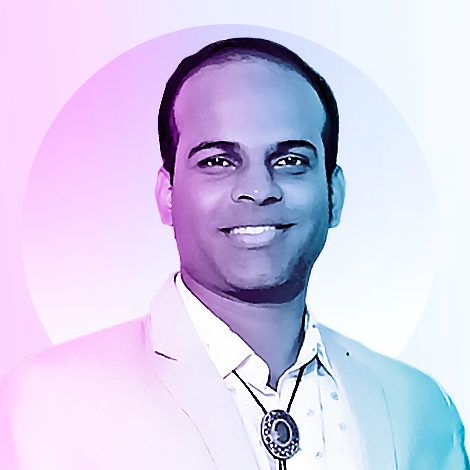 Rahul Nambiampurath's cryptocurrency journey first began in 2014 when he stumbled upon Satoshi's Bitcoin whitepaper. With a bachelor's degree in Commerce and an MBA in Finance...
Rahul Nambiampurath's cryptocurrency journey first began in 2014 when he stumbled upon Satoshi's Bitcoin whitepaper. With a bachelor's degree in Commerce and an MBA in Finance...
READ FULL BIO
Sponsored Sponsored