Blockchain gaming is seeing tremendous growth in user activity and investment growth, and traditional game studios keep an eye on this nascent industry. Those trading crypto gaming coins are acting on the sidelines, because the real trenches are the actual blockchain DApps. Blockchain gaming DApps come with completely new ways to discover games, which we will dive into in this guide.
What is blockchain gaming?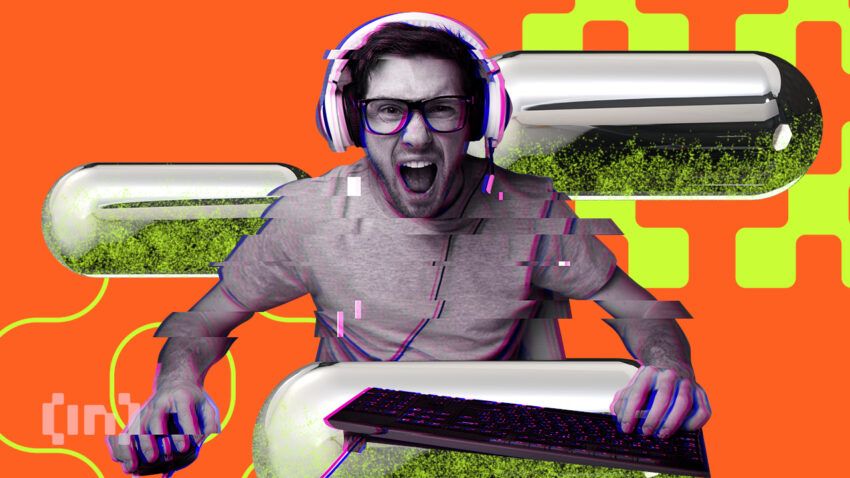 Blockchain games are video games that use cryptocurrencies, smart contracts, and NFTs to power their mechanics. Sometimes people call it web3 gaming, play-to-earn (P2E) gaming, or crypto gaming. There's lots of talk about semantics surrounding the gaming phenomenon, mostly for marketing reasons.
A blockchain game can only use NFTs for its game items and nothing else. But it can also embrace an in-game economy powered by a cryptocurrency. Nonetheless, at the core of blockchain gaming lies the element of ownership. Players own the in-game assets or game currencies, which they can trade on exchanges and marketplaces. These game assets can be skins, tools, services, weapons, and currencies within the game.
As players have ownership over their digital items, there's also an element of composability. Companies can give players a say over the game's future by adding governance models, while third-party developers can develop services on top of the existing game.
What is a decentralized application or DApp?
Ethereum was the first programmable blockchain, allowing developers to launch software on top of the blockchain. We call these smart contracts. For example, to build a decentralized exchange, you would need one contract to create liquidity pools and another contract to determine the rules of functionalities. One or more smart contracts combined can form a decentralized application, or DApp.
In gaming, developers can use a DApp to distribute game items to users. This would be one of the most simple ways to add web3 elements into a game. However, DApps can also deal with more complex rules, adding an economy or even determining the rules of a game. Nine Chronicles is an example of a game running entirely on its own blockchain, while the management game Soccerverse uses Xaya's custom blockchain.
A short history of blockchain gaming
Blockchain games or web3 gaming is nothing new. Back in 2017, the mobile game Spells of Genesis was the first to introduce non-fungible tokens (NFTs) to its players. This was a time when the ERC-721 token standard didn't exist yet, and these non-fungible tokens existed on Counterparty, a layer 2 network on top of the Bitcoin blockchain.
With the ERC-721 token standard launch in 2018, the idea for NFTs took off. But it's only now, four years later, that we're seeing the release of games that approach the quality traditional gamers are used to. More importantly, the onboarding mechanics have changed. Instead of messing around with private keys and MetaMask, gamers can now simply create an account. In the background games can create a wallet, never giving gamers the idea there's blockchain technology powering their experience.
In the coming years we'll see mainstream gaming companies like Sega, Square Enix, and Ubisoft releasing NFT collections and blockchain-powered games. While web3 native companies like Gala Games, Mythical Games, and Animoca Brands will become part of the next generation of gaming.
The rise of blockchain gaming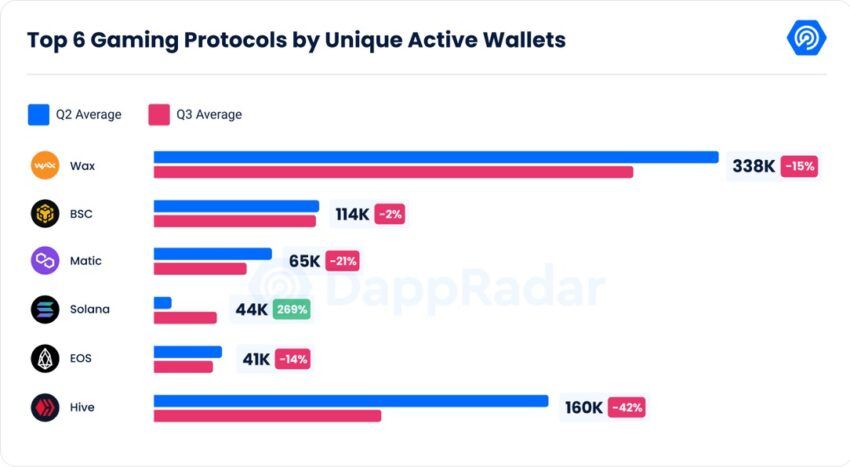 2022 has been a harsh year for web3 as crypto prices have dropped amidst macroeconomic turmoil, the Ukrainian war, the aftermath of the COVID-19 pandemic, and a looming economic recession. But the development and adoption continue, relentlessly. This year we've seen Blankos Block Party and Star Atlas become available in the Epic Games Store. Over $8 billion has been invested into blockchain games and metaverse projects, and more brands are opening up to the idea of digital ownership, NFTs, and blockchain gaming.

According to the BGA Game Reports by the Blockchain Game Alliance and DappRadar, gaming is currently responsible for the majority of the blockchain transactions. In Q3 2022, an average of 912,000 wallets per day interacted with blockchain gaming DApps. These wallets were responsible for 48% of all the on-chain activity.
Blockchain ecosystems offering fast and cheap transactions will become popular among game developers. When the onboarding systems are user-friendly, these types of platforms can thrive. Currently, most gaming activity takes place on WAX and Hive, pushed forward by gaming DApps like Alien Worlds and Splinterlands, respectively. But Solana has seen a major growth spurt when comparing Q3 2022 with the previous quarter.
How to find web3 gaming DApps?
When you want to find the latest game for your PlayStation, you go to the PlayStation Store or read the reviews on Metacritic. Consumer decisions in traditional gaming are often based on qualitative research, like star ratings and user reviews. However, thanks to blockchain technology, a more quantitative measurement comes into play.
Instead of relying on reviews, users can rely on blockchain data to add an extra layer to their decision-making. In web3 you can discover how many users a gaming DApp has. You can see how often they interact with the DApp, how much value moves through the ecosystem, or how much the NFTs will cost.
On a platform like DappRadar, users can find all the gaming DApps that are live on the market. The platform provides quantitative measurements that help users to make informed decisions. The game rankings are sorted by Unique Active Wallets, or UAW.
In addition, gamers can find the NFTs required for a game through the NFT Explorer. Simply type the game's name in the search bar to find the digital assets. DappRadar provides insights into the total trading volume, the rarity of individual digital assets, their trading history, and their valuation.
What are unique active wallets?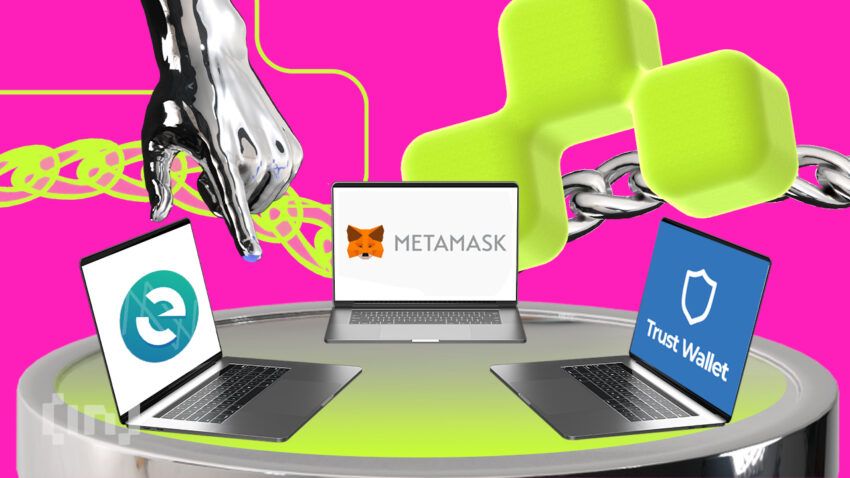 The key metric on DappRadar is Unique Active Wallets (UAW), which are the wallets that have interacted with a smart contract. What this means changes for each of the games. For example, in the tactical battle game Axie Infinity, a smart contract interaction means that someone claims a reward, while in Splinterlands playing a match, lending a game card, or claiming rewards count as an interaction.
If these two games would have an equal amount of players, then still the UAW numbers for Splinterlands would be higher. Simply because the game uses more smart contracts to build its game mechanics.
What are the leading gaming DApps of 2022?
In 2022 many new gaming projects launched or have reached their alpha or beta testing phase. In the years to come the number of blockchain games will heavily increase, and most likely these games will camouflage any reference to NFTs, the metaverse, and crypto. You will be able to play the game for free, discover that you own game items, and then trade them within the community or outside on the open market.
Examples of highly expected, upcoming blockchain games include:
Mirandus
Star Atlas
The Bornless
Phantom Galaxies
The Walking Dead Empires
Guild of Guardians
Games you can play now:
Spider Tanks
Gods Unchained
Nine Chronicles
Upland
Splinterlands
On DappRadar you can always find the most active blockchain games on the market. These can be filtered based on the blockchain ecosystem they support, or the transactional volume they process. The DappRadar Games Rankings is free to use, and adds an extra discovery option when you filter only the newest DApps.
Are gaming DApps good investments?
Don't look at gaming DApps as short-term investments. This isn't about trend analysis, and none of the above is investment advice.
However, gaming is likely to become a major catalyst for the adoption of web3. It will introduce many to the concepts of digital ownership, crypto, and NFTs.
The interesting thing about gaming DApps is that one can participate in these game economies in various ways. Perhaps you simply play the game, or you facilitate a business supporting the game's economy. Perhaps certain NFTs give ownership to crucial building blocks of the game economy, or users can run a node to support a custom decentralized network.
Promising projects may deliver healthy returns in the long run, but for every successful project, there will be projects that fail. Therefore, doing your own research is always important and consider market conditions before seriously investing in crypto coins, NFTs, or network nodes.
Frequently asked questions
What is blockchain in gaming?
Blockchain games are video games that utilize elements of cryptographic-based technology, such as NFTs and cryptocurrencies. Other names that people use for blockchain gaming include web3 gaming, play-to-earn gaming, and crypto gaming. Like other industries and sectors that use blockchain technology, ownership is at the core of blockchain gaming.
Which blockchain game is the best?
Blockchain games are new, and the technology is in its infancy. Axie Infinity is often mentioned as one of the leading blockchain games, but it would be wrong to name it the best. The best blockchain game is defined by its community, its economy, and above all, whether it's fun. You can find the most popular blockchain games on DappRadar through the Rankings.
Are blockchain games free?
Blockchain games come in all shapes, sizes, and genres. Some are free-to-play, others require an upfront payment. It's safe to say that getting rich in blockchain games will require not only an investment in time, but also financially. But there are plenty of blockchain games that can be played without making an investment.
Can you make money from blockchain games?
Yes, you can. But making money and generating value does not mean you will get rich. Assets earned in blockchain gaming can be sold on the secondary market. This includes in-game currencies and game items, for example a legendary sword.
About the author

Robert Hoogendoorn is the Head of Content at DappRadar. He has been in content creation since 2004, working in the video games industry with and for game companies, press agencies, video production companies, and magazines. Emigrating to Turkey introduced him to crypto, while gaming brought him into Web3. Big believer in digital ownership, self-custody, interoperability, and digital identities.
Disclaimer
All the information contained on our website is published in good faith and for general information purposes only. Any action the reader takes upon the information found on our website is strictly at their own risk.
At Learn, our priority is to provide high quality information. We take our time to identify, research and create educative content that is useful to our readers.
To maintain this standard and to continue creating awesome content, our partners might reward us with a commission for placements in our articles. However, these commissions don't affect our processes for creating unbiased, honest and helpful content.