Friend.tech, the new web3 decentralized social network, is all the rage at the moment. And while allowing users to tokenize their identity is an intriguing concept, at present, most of us are only interested in how to use Friend.tech to generate a passive income source.
Unlike some of the other recently launched social media platforms like Damus and Mastodon, Friend.tech actually allows users to tokenize, buy, and sell influence. As this decentralized social network lets you buy and sell or rather trade, learning how to monetize Friend.tech could prove fruitful. This guide explores every possible way you can earn from Friend.tech, regardless of when you joined.
How to make money with Friend.tech?
Friend.tech is a web3 social network where every friend or social account can be a social token you invest in. For instance, if you like the content BeInCrypto (BIC) shares and are interested in exclusive bits about crypto and blockchain, you can buy shares or keys of BeInCrypto.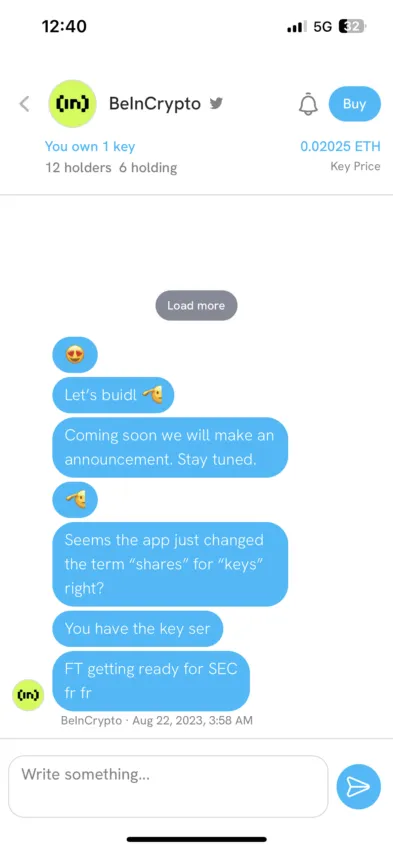 As users buy BIC's shares or keys, the buying and selling prices — in case they want to sell and book profits — also surge. The curious relationship between the outstanding supply and the price of Friend.tech keys follows the principles of the bonding curve.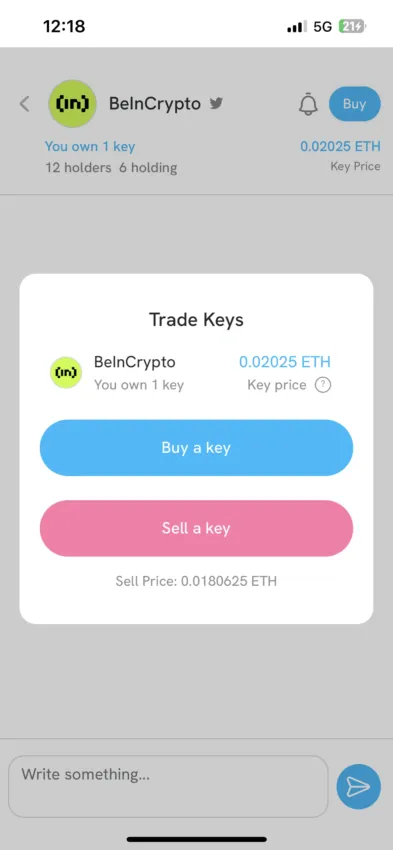 Quick ways to earn: a primer
The best way to make money on Friend.tech is to buy early shares or keys of accounts that you think are promising. The "early bird catches the worm" saying fits the Friend.tech context rather perfectly. You can also use bots to track and snipe (buy and sell) keys for you. Or, if you have a large following on this decentralized social media platform, you can earn fees and revenue whenever someone buys or sells your keys.
And finally, you can wait for the airdrops, which currently award you points. Once Friend.tech moves beyond the invite-only beta version and when the six-month-long 100 million points airdrop concludes, you can have a shot at earning from accrued points.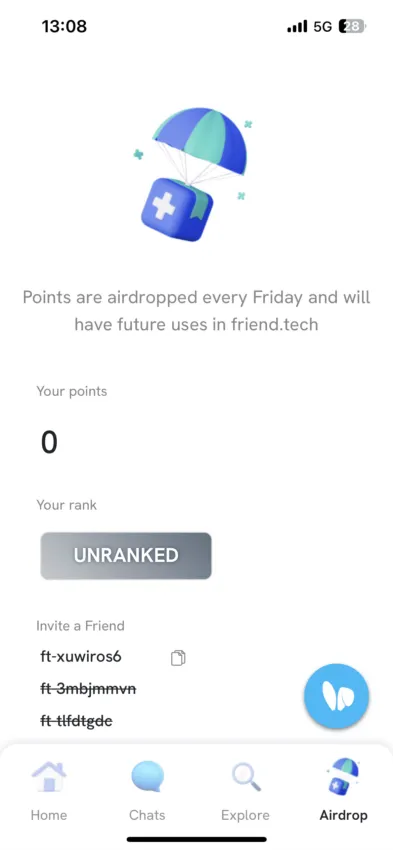 These are the ways to earn with Friend.tech. We shall delve deeper into each strategy. But first, let us set up the Friend.tech account.
How to get started on Friend.tech?
If you want to learn how to make money with Friend.tech, you must first set up the account, prepare the wallet, and start trading profiles. Also, note that setting up and using Friend.tech on a desktop is also possible. We will show you how.
How to get Friend.tech on mobile?
To get started with Friend.tech, you first need to visit the "Friend.tech" URL from your mobile Safari browser. As Friend.tech is a PWA or a progressive web app, it is primed to work with specific browsers without needing an APK-specific installation.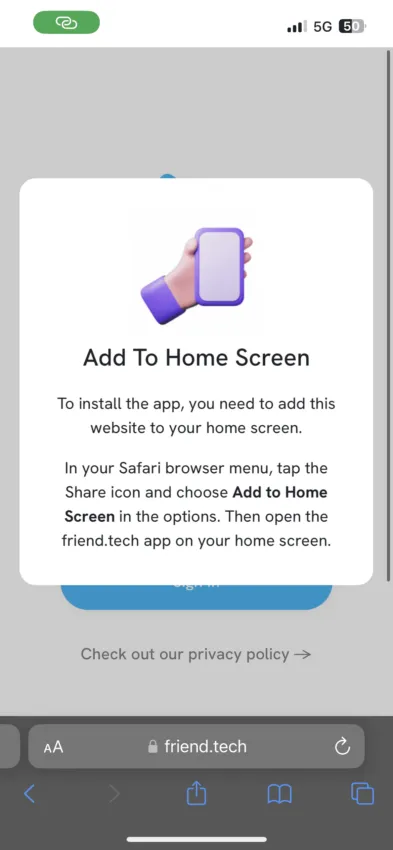 Once the interface is open, tap "Add to home screen." Once you do, a shortcut-like Friend.tech icon appears. 
You can open it, log in using an email ID (preferably a new one), and feed in the invite code, which you might have received by following Twitter accounts or subreddits. Upon feeding the invite code for this invite-only beta PWA, you need to set up the account by linking your Twitter account. 
"One thing you should do if you are using friend tech is revoke access to X. "

Aylo, creator of Alpha Please: Twitter
Next, you need to fund your Friend.tech wallet by at least 0.01 ETH to start buying and selling shares or keys.
Which wallet addresses to fund?
When it comes to funding your Friend.tech wallet address, take note of a few things. Firstly, you need to understand that this web3 app is built on the Base chain — one of the EVM-compatible layer-2 networks on Ethereum. Therefore, the most seamless experience comes by moving ETH on Coinbase's Base network to the Friend.tech wallet addresses.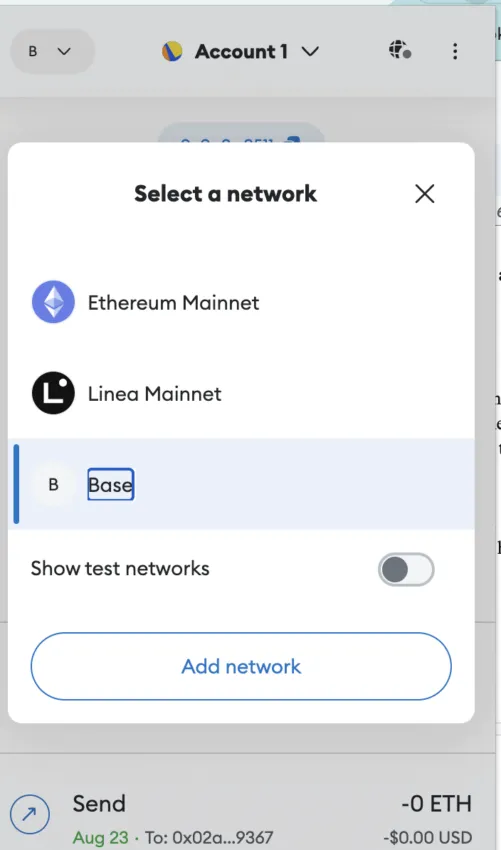 There have been instances where users were seen sending Ethereum mainnet ETH to the Friend.tech wallet addresses, only to see no reflection of this. And yes, this could leave you vulnerable to exorbitantly high gas fees.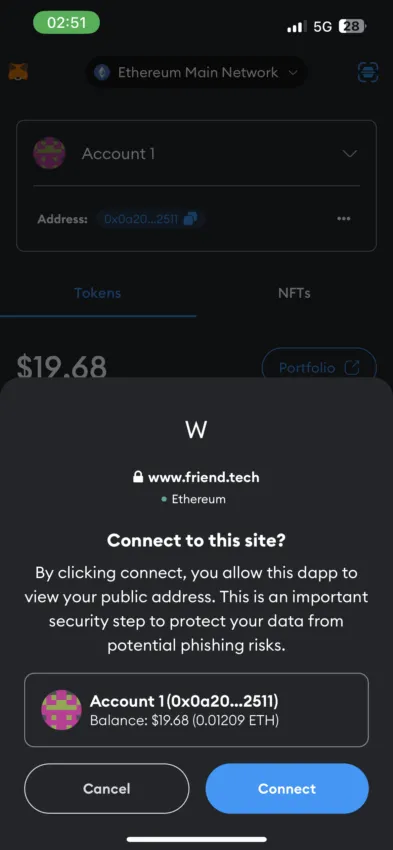 If you have ETH on the Ethereum mainnet, the first approach should involve moving this to a Base wallet address. Let us go through the process in detail.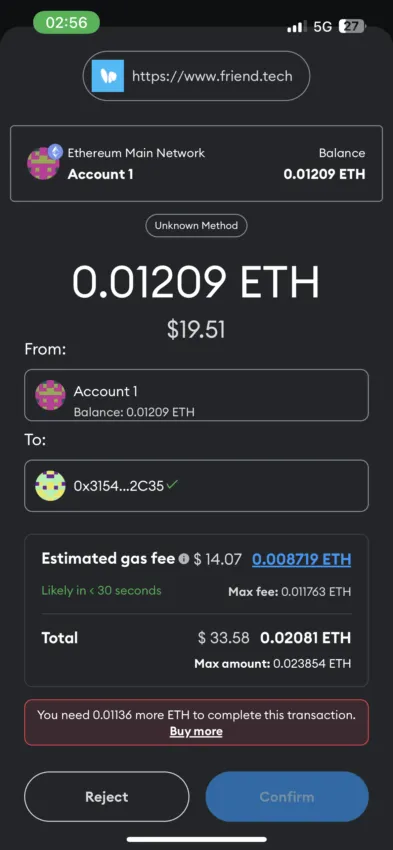 How to move funds from Ethereum mainnet to Base to Friend.tech?
The first step should involve getting ETH to your wallet addresses. If you already have ETH sitting in your MetaMask wallet or Coinbase's Trust Wallet, you can simply bridge it to the Base chain or network. Bridges for Layer-2 networks include Synapse, Orbiter Finance, and more. We shall use Orbiter in this discussion.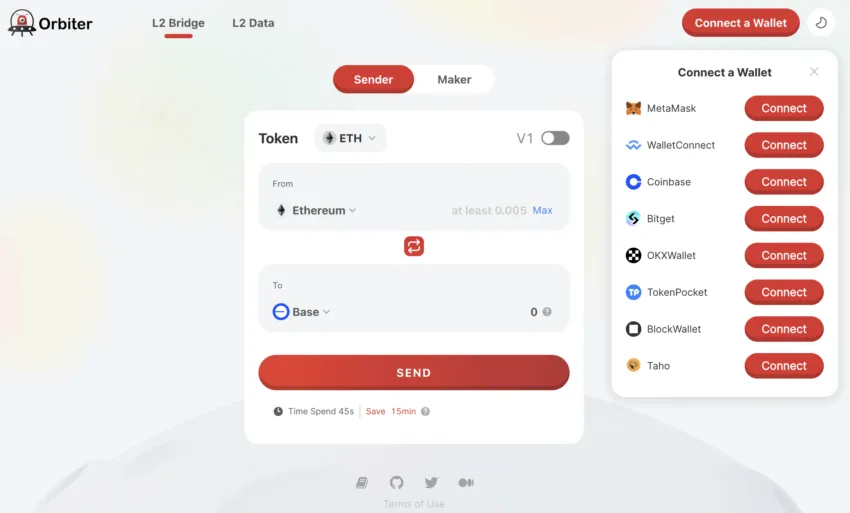 To bridge, you must select the first network as Ethereum and the next network as Base. Once you connect your wallet — Metamask or Trust — the Orbiter Finance dashboard should pick up the ETH you have. Bridging to Base takes close to a minute, and the gas fee is also manageable.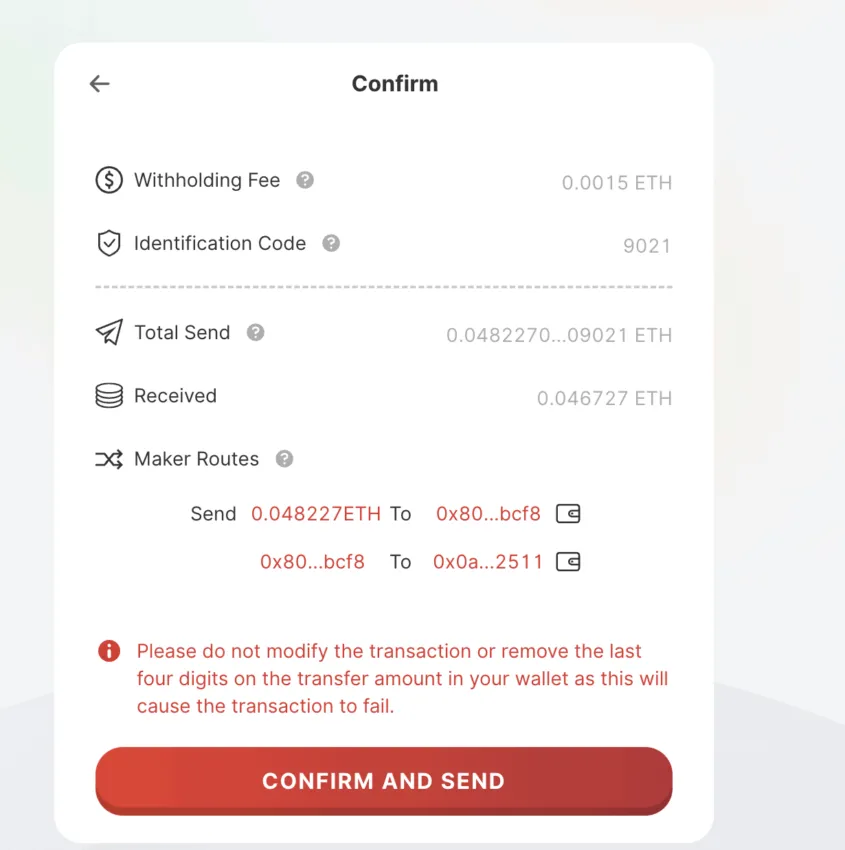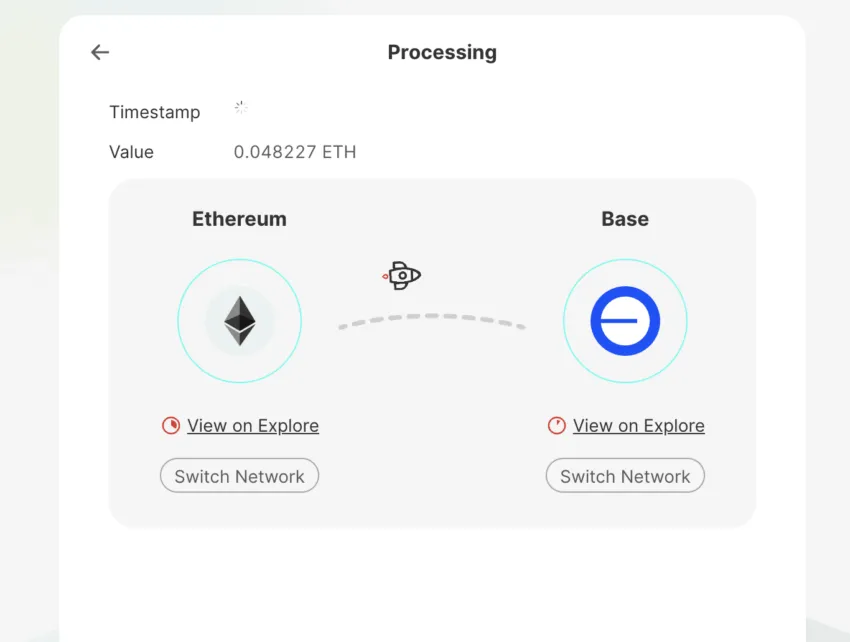 By this point, you should have Base ETH in your wallet. From the Orbiter's interface, you can hit the "Switch Network" option under the Base icon to switch the view from MetaMask's mainnet to the Base Net.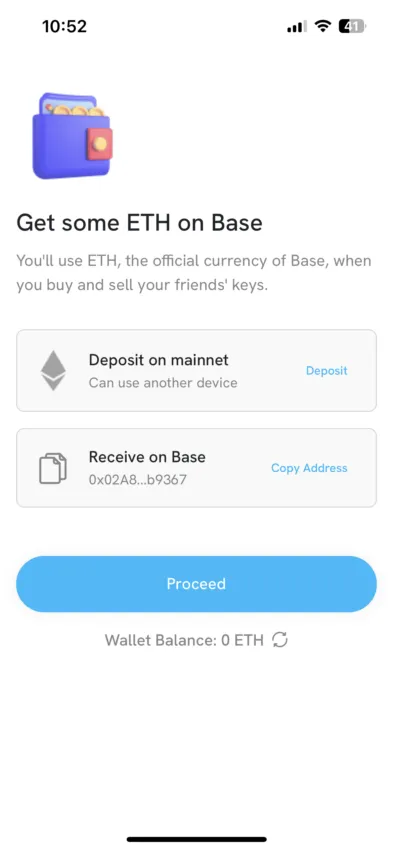 This way, you can view the ETH on the Base chain.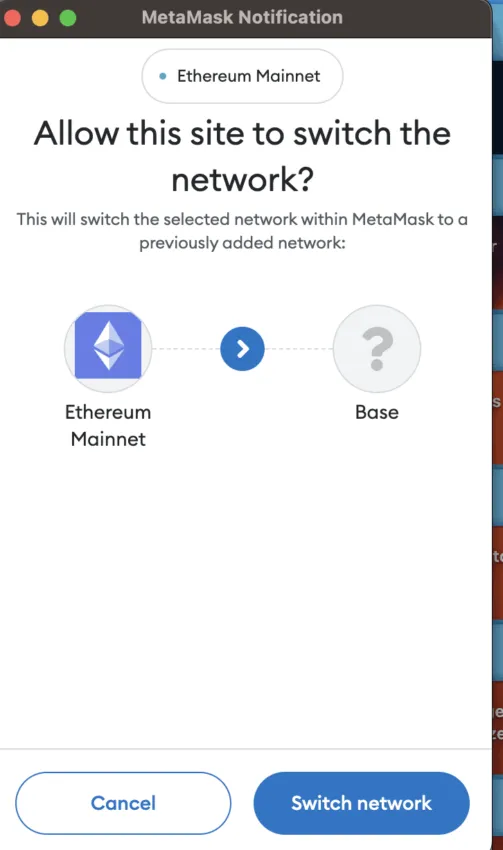 Now, from within MetaMask, you can hit "Send" and paste the Friend.Tech's wallet address on Base, and move the funds. The gas fees for this kind of transaction are also relatively nominal.
>Did you know? If you cannot directly access Switch Network to view Base holdings on Metamask, you can activate it manually by visiting Chainlist.org. 
Once you transfer the required amount of ETH to the Friend.tech wallet, you get access to the dashboard with all the new accounts, buy and sell gigs, and more.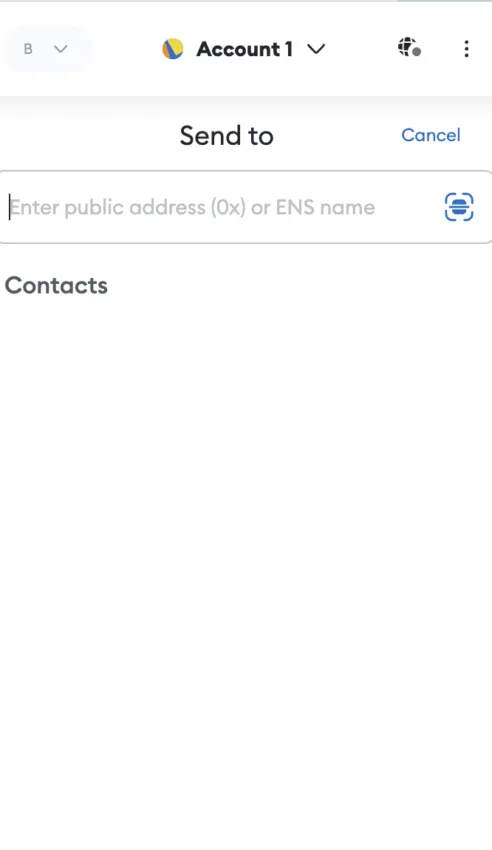 How to get Friend.tech on a desktop?
Using this decentralized social network on your smartphone might not be ideal if you are cautious about privacy. In this case, you can use the web3 application on desktop instead.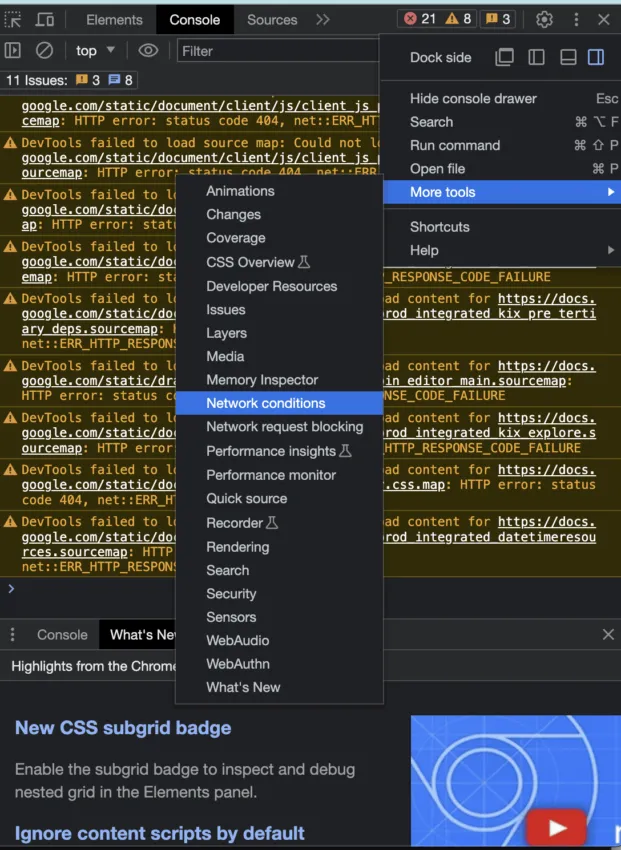 To do so on a Macbook, you need to hit "Option + Command + I" at once while active on the Chrome browser. On a Windows machine, hitting F12 would suffice. This opens the "Develope"r tools. After this you must select the three dots, access the "More Tools" tab, and select "Network Conditions."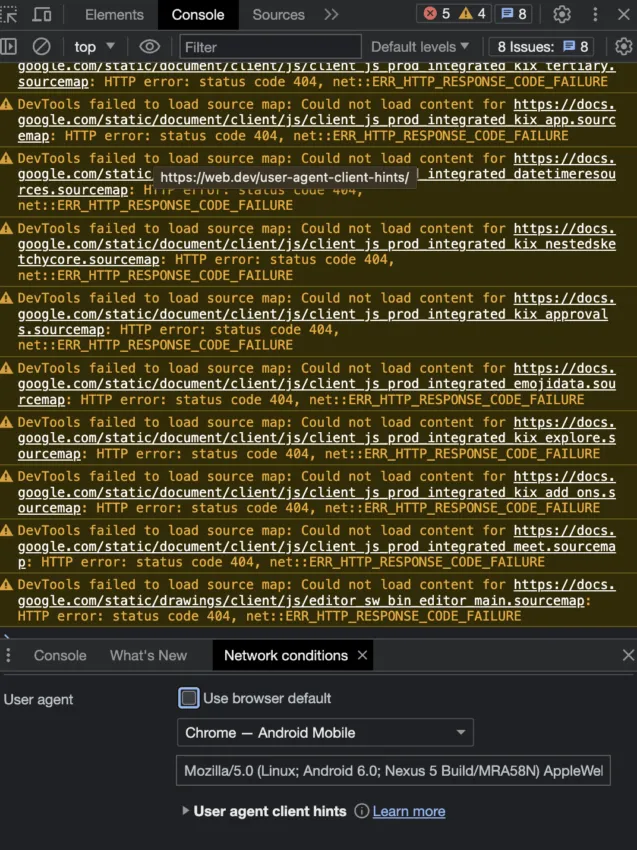 Once there, you need to change the User Agent to Chrome for Android. After that, refresh the tab where the developer tools interface is open, and visit the Friend.tech URL. Access the three dots area from Chrome's menu (not developer tools anymore) and select install Friend.tech.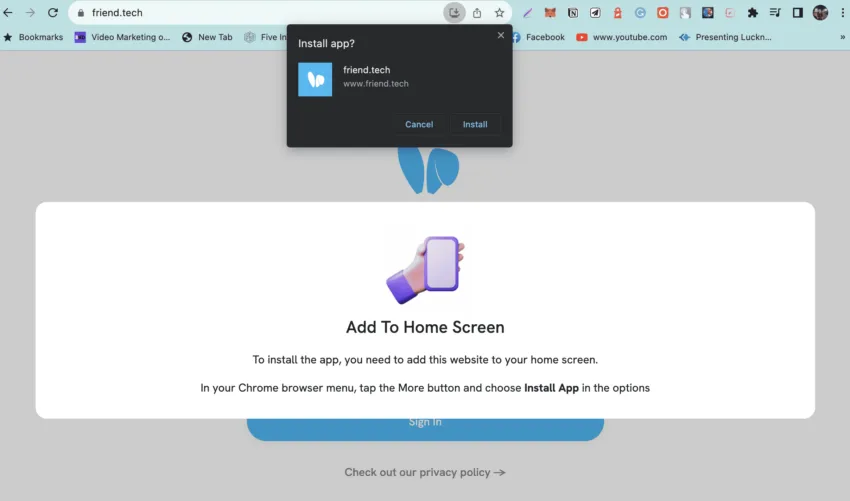 If the screen doesn't return the sign-in UI, reload the page.
Once you have the sign-in interface, you can get in using your phone number and/or email ID. You will get a section to feed in the invite code, and after that, the next set of steps is the same as using the app on a mobile phone.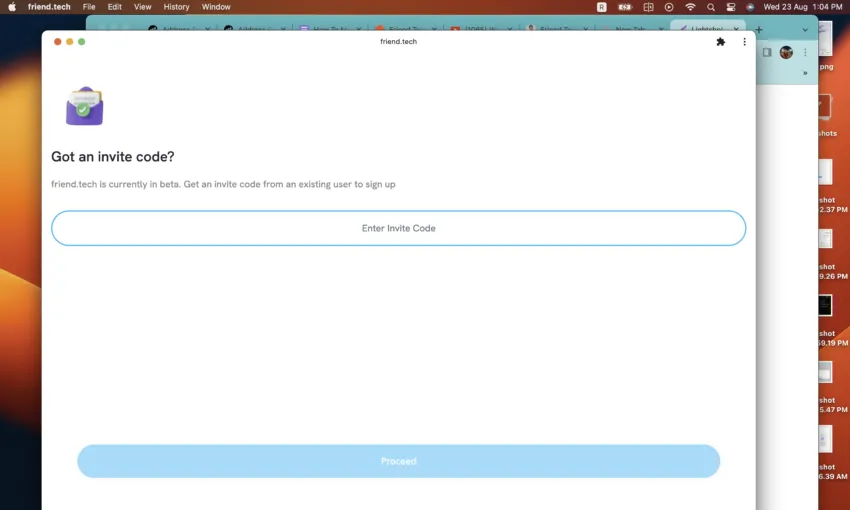 What's the benefit of accessing on a PC?
If you access Friend.tech on a PC, you stay away from revealing sensitive smartphone-specific information. Plus, you get a bigger screen to access Twitter (X) and check the follower count of new people who have joined in, provided you want to buy and sell specific keys. 
Four strategies to earn with Friend.tech
By now, you should have Friend.tech set up on your phone or desktop. Let us now see how you can earn on Friend.tech.
Buy and sell shares early
Here is what the Friend.tech interface looks like. To get started, you can head over to the "Global" tab, check for new additions to the ecosystem, purchase their "keys" or shares at lower prices, and hope that their following keeps growing.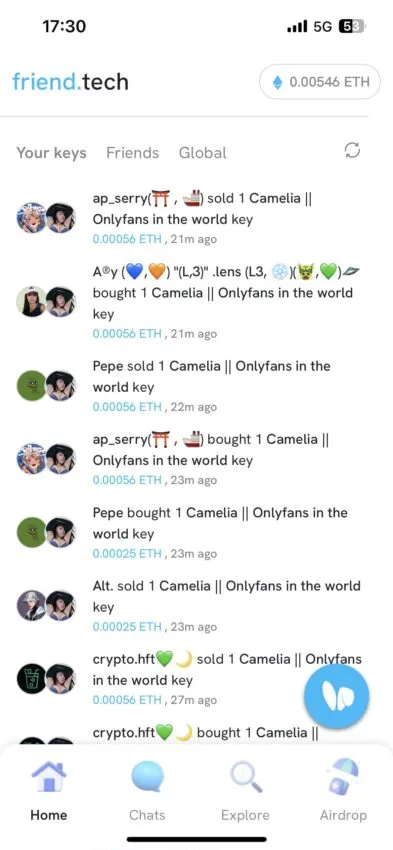 You can regularly buy and sell shares like these to turn profits. As the funds stay inside your Friend.tech wallet, no additional signatures are needed to make purchases or receive funds into your wallet after selling shares or keys.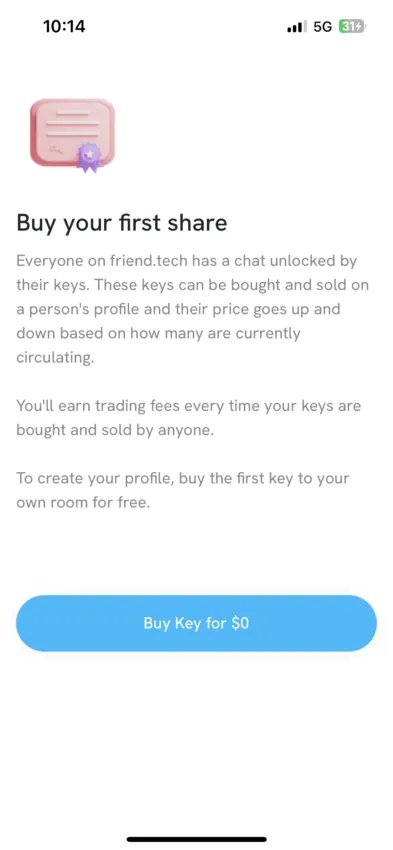 This strategy is the best option for new joiners who do not have access to the more established accounts due to higher costs. Also, if the accounts you have invested in show an increase in the number of holders, the value of those shares is expected to surge.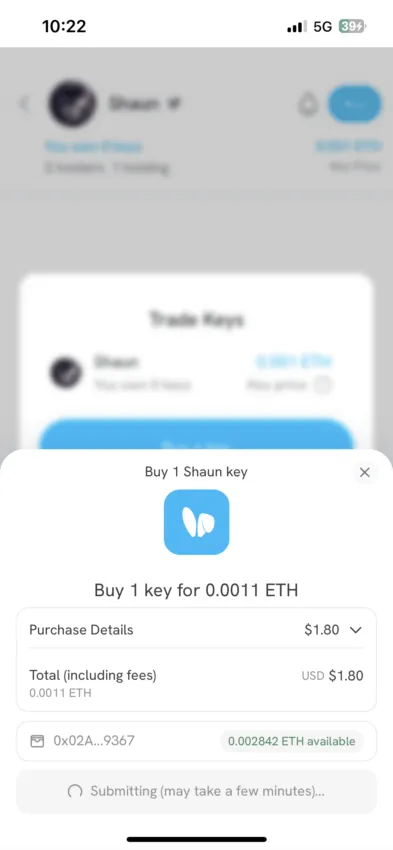 Rely on trading fees
Another way to earn on Friend.tech is via trading fees. Every instance involving buying or selling shares occurs a 10% fee — 5% of which goes to the Friend.tech treasury. The other 5% goes to the user whose shares or keys are being bought or sold. If you have a sizable following with over 50 to 70 shares sold, you can keep earning a steady income stream by gathering just the trading fees. 

"Friend Tech is taking the crypto world by storm, amassing over $1m in fees over the last 24 hours. This is largely being fuelled by speculation and airdrop hype."

Miles Deutscher, crypto analyst: Twitter
While buying and selling the first few shares might not have a high 5% bracket, as more shares are traded, the price of each share keeps increasing via the bonding curve principle, where price follows a quadratic relation to the supply.
But then, earning via trading fees is possible if you have a mid-sized or a big account with a large following. Friend.tech has already amassed 3.4 million in fees from the 5% cut. The account holders would also have snapped a cumulative sum of 3.4 million in fees as another 5% of the 10% transaction fees.
Did you know? A few days after launch, Friend.tech transactions flatlined. However, post Aug. 18, 2023, the numbers soared when the news broke of Paradigm's Series A funding.
Use bots
While buying and selling shares early is a good move, earning trading fees on buy-and-sell events can also return a decent sum for popular accounts. However, both these strategies require a lot of manual labor. There are several telegram bots that can track each new account as they join the platform.
These bots return the number of followers the corresponding Twitter (X) accounts have, bios, and other insights.
Some bots aren't just trackers. Instead, they even work as snipers, buying and selling shares on your behalf.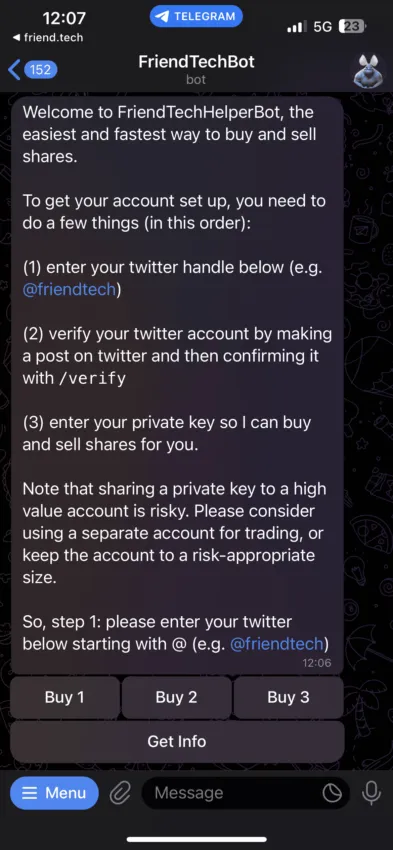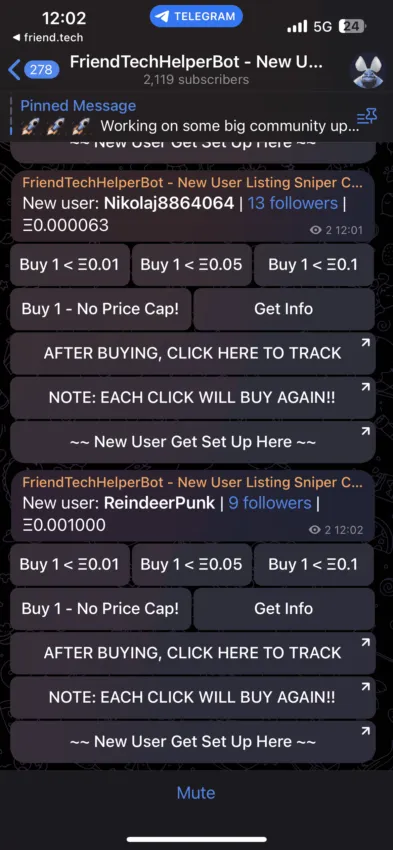 The Friend Tech tracking bot is free. However, if you are looking for a feature-rich paid tracking and sniping bot, LootBot is one of the best. 
Keep gathering airdrop points
The long-term answer to how to earn on Friend.tech has to be via airdrops. Per a Twitter (X) thread from ASXN, each airdropped point could be valued at $0.60 over six months. Also, Friend.tech has ensured a Friday-only airdrop to all the platform users, with 100 million points to be given out over six months.
Therefore, to earn on Friend.tech, you might want to consider maximizing your points by doing the following:
Buying and selling shares or keys of your own account
Remaining active on the platform by flipping shares, interacting with your followers, and more.
Sending out all three invite codes and ensuring people join using them
Currently, only ETH is supported regarding the compatible digital assets on Friend.tech. Once the app launches officially, we can see that changing. And that might bring new monetization strategies into the mix, allowing users to buy shares or keys using cross-platform wallets.
Maximizing points can amplify your returns significantly once the invite-only beta moves to a full-fledged app. 
Be a creator or an influencer
Another way to earn on friend.tech is by becoming a creator or an influencer on Twitter (X). You can pick up organic followers if you share crypto, blockchain, SaaS, AI, or any other Alpha on Twitter. And these followers can end up buying your shares or keys on Friend.tech.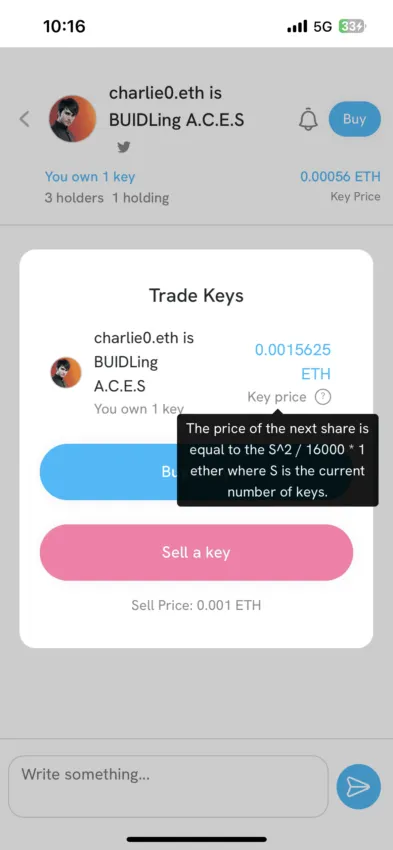 As more people buy your shares, the bonding curve, or rather the quadratic principle, pushes the prices higher, increasing base prices. And even if people flip the shares for profits, you keep generating a passive income, courtesy of the 5% cut.
How to withdraw your earnings from Friend.tech
Provided you have cracked the code to how to earn on friend.tech, you will likely want to periodically withdraw your funds. As Friend.tech only supports ETH and not other digital assets, the option to withdraw ETH is pretty straightforward.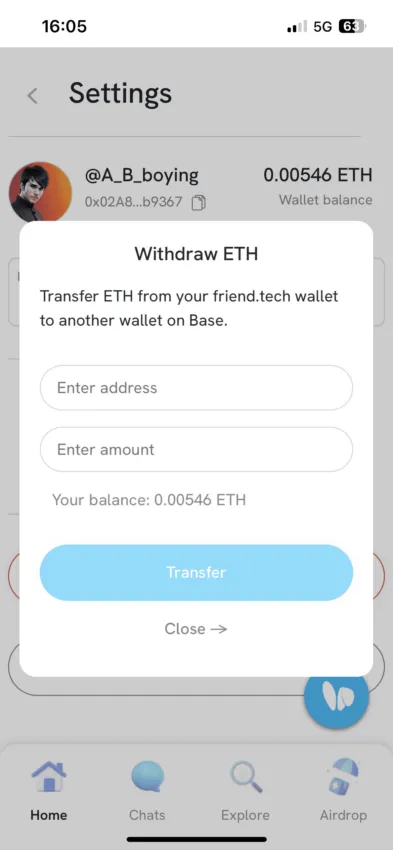 You can simply click on the "Withdraw" tab, enter the amount, and feed in the Base address specific to your MetaMask or any other wallet to withdraw ETH.
Can Friend.tech help with a steady income stream?
There are a number of ways to earn on Friend.tech, as outlined in this guide. In general, you can either look to be a popular creator on Friend.tech or catch promising accounts early to generate a steady income stream. The focus should be on monetizing your social media influence as a social token or grabbing the social token(s) early. In short, become a star or invest in the social media stars of the future. 
Frequently asked questions
Does Friend.tech have a token?
How do you make money with Friend.tech?
Disclaimer
In line with the Trust Project guidelines, the educational content on this website is offered in good faith and for general information purposes only. BeInCrypto prioritizes providing high-quality information, taking the time to research and create informative content for readers. While partners may reward the company with commissions for placements in articles, these commissions do not influence the unbiased, honest, and helpful content creation process. Any action taken by the reader based on this information is strictly at their own risk.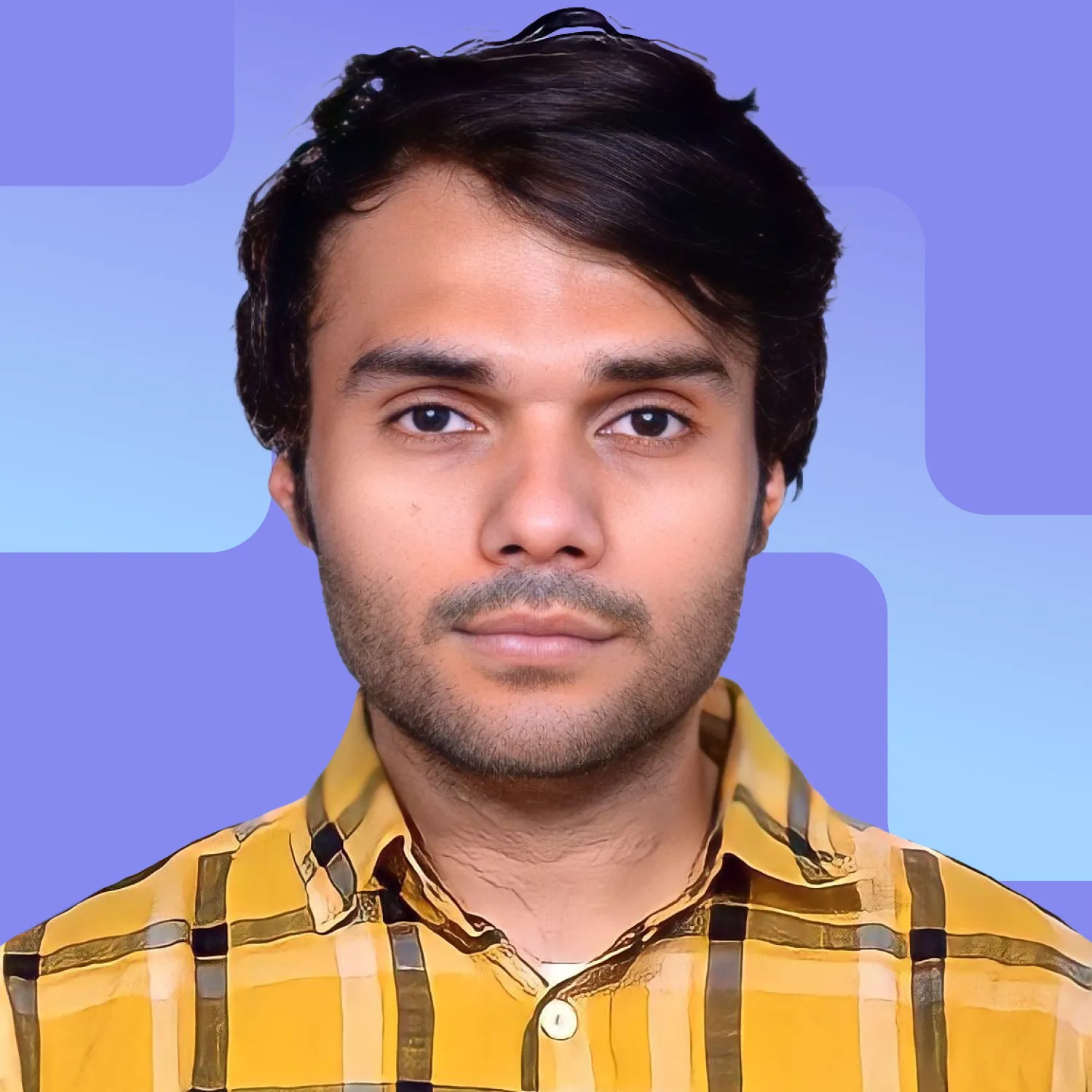 Ananda Banerjee is a technical copy/content writer specializing in web3, crypto, Blockchain, AI, and SaaS — in a career spanning over 12 years. After completing his M.Tech in...
Ananda Banerjee is a technical copy/content writer specializing in web3, crypto, Blockchain, AI, and SaaS — in a career spanning over 12 years. After completing his M.Tech in...
READ FULL BIO
Sponsored Sponsored