You might be wondering how to enter the Metaverse. This guide on how to buy land in the metaverse is a good place to start. You'll be glad to know that becoming a virtual real estate investor is fairly easy.
Decentraland and The Sandbox are two of the most popular metaverse platforms that try to mimic real life. It allows users to own and trade virtual properties, digital assets, and other in-game assets. If you're looking for a place to display your digital NFTs and build art galleries for them, you first need to buy metaverse land in one of these virtual realities. 
What is metaverse land?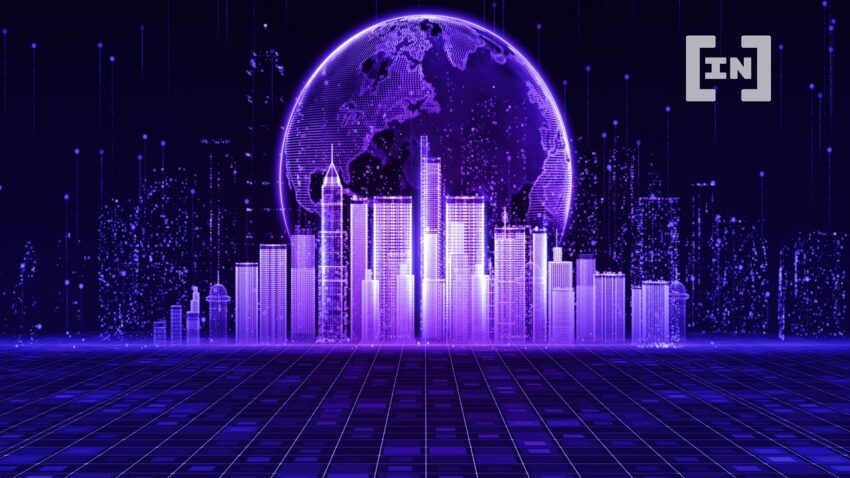 The development of blockchain tech over time eventually led to developers creating virtual spaces, which allows anyone to own a part of this virtual world by purchasing land. Before exploring your option on how to buy metaverse land, let's dive a little into what exactly it is.
The Metaverse is a virtual reality environment that combines and makes use of the digital versions of real-world objects. One of the most important aspects of these new metaverses is the concept of virtual properties. In simple terms, metaverse land is digital real estate that you can buy, own or trade within the metaverse.
But how does this plot of virtual land function in the Metaverse? These metaverse lands exist as NFTs (non-fungible tokens) and can be used for creating virtual experiences, playing games, constructing a building, displaying your digital art, and much more.
As people start to spend more time in the metaverse, the virtual land might become more scarce. This is the main draw of owning virtual real estate.
How can you use digital real estate?
Many voices in the crypto space have accused investors of creating a speculative NFT marketplace that boosted prices in the digital real estate market.
However, there is more than speculation when it comes to the digital real estate that exists within the Metaverse. Big-name companies have started using the metaverse themselves to hold concerts, advertise, create virtual instances of their services or simply establish a presence in the metaverse.
For instance, PwC and J.P. Morgan, as well as HSBC, have begun using the Metaverse to supplement their real-life operations. Clients can access services and interact almost exactly as in the real world. Numerous financial professionals have begun exploring other ways to make money in the Metaverse, including virtual real estate lending, metaverse loans, consumer lending, and crypto transactions. When it comes to the Metaverse, it seems like established real-world companies are setting the trends.
How to monetize land in the Metaverse
Land in the Metaverse is a way for ordinary individuals to monetize virtual assets as well as experiences that take place there. Some of the most lucrative trends are the following:
Flipping Land: This is the most common way new investors can make money with metaverse land NFTs. It implies that you can purchase a piece of virtual land and then resell it for a profit.
Building on the land: Instead of keeping your land idle, many users choose to create a variety of virtual properties on top of it, either for their own use or for others. This includes virtual casinos, clubs and concert venues, NFT galleries, shops, and many other things.
Brokerage: A number of land NFTs have led to the rise of dedicated real-estate brokers, who can either connect sellers to potential buyers or advise clients about how to manage their metaverse properties.
Advertising: These virtual realities that feature digital real estate are starting to receive a lot of foot traffic, which makes them a very attractive venue for advertising. The land could be rented out to companies that want to promote their products or services.
Services and events: The ultimate purpose of the Metaverse is to enhance the users' online experiences. Land in the Metaverse can be used to host events or run services. Some metaverses encourage users to create and publish their own mini-games or provide educational activities for others.
Where can I buy virtual real estate?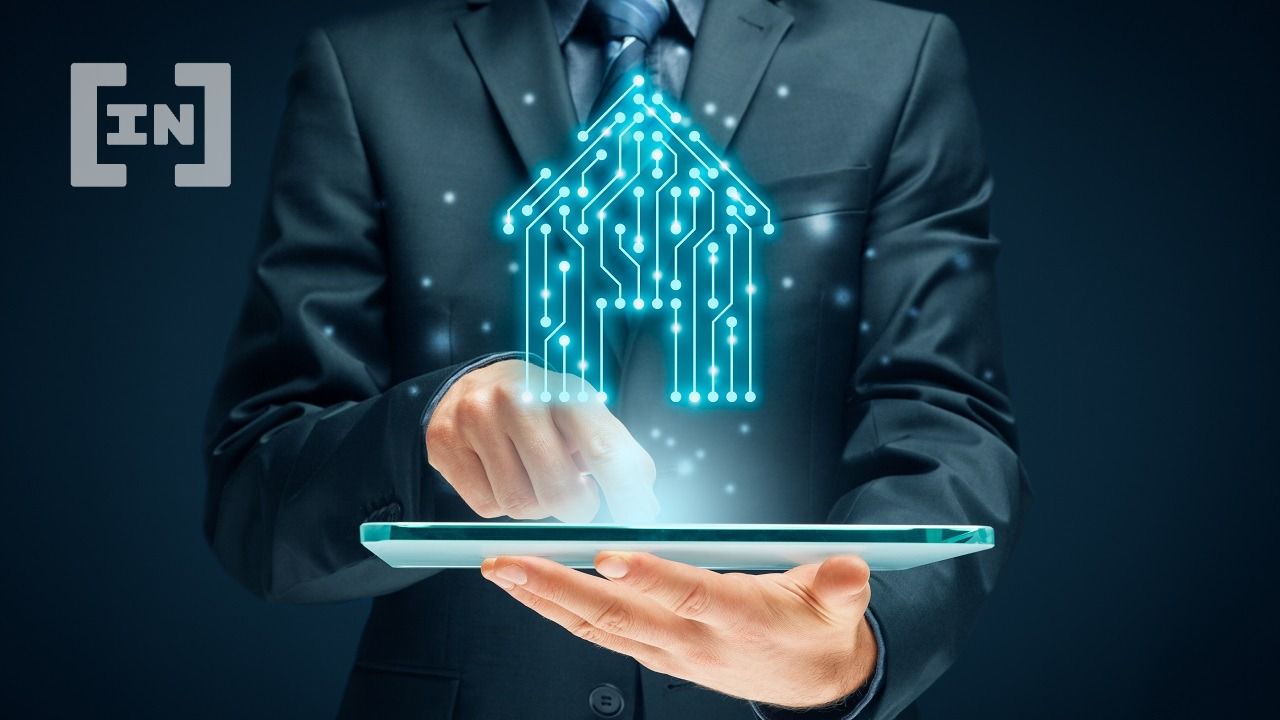 As we've already mentioned, these metaverse lands are NFTS, and they can be purchased with cryptocurrency from an NFT marketplace, such as OpenSea or Rarible. Some virtual real estate can also be bought directly from the platforms' marketplace.
As of 2022, the two most popular metaverse platforms that feature land NFTs are Decentraland and The Sandbox. Both of these platforms are Ethereum-based, and you will need their native token to purchase land and ether (ETH) to pay for the transactions' gas fees. You will need a MetaMask crypto wallet to connect these metaverses and buy a plot of virtual real estate.
Is buying metaverse land safe?
Crypto novices might still be wondering if buying metaverse land is a safe investment.
While there is no definitive answer here — we have all heard some success stories. But buying metaverse land can be a risky investment, and it is subject to the same risks as investing in cryptocurrencies or NFTs.
You have to keep in mind that the cryptocurrency market is just starting to be regulated in some countries, while others have no regulations to protect investors. There might not be any way to recover your funds in case something goes wrong during your transaction. At the same time, there is always a risk when dealing with smart contracts, as these might be hacked by malicious actors.
Benefits of buying metaverse land
Some of the reasons for which you should know how to buy metaverse land are:
New space: The Metaverse is just emerging and will most likely become a much larger area of our lives in the future. Think about buying land in some of the most popular cities we have today, before they became popular. We're still in the early days of cryptocurrency and metaverse.
It's a crypto leverage investment: Metaverse land prices are listed in cryptocurrency. That means that the value of the land can increase if the value of the crypto increases.
It's a market for young adults: This virtual land is a great way for people to start businesses in the Metaverse. If you are looking to target a younger audience, affordable metaverse land can be an attractive advertising option to traditional real-world options like billboards or TV ads. If virtual real estate is used more often, landlords will see higher rents.
It can be considered an inflation hedge: If metaverse land becomes a major asset class, then it can be used as an inflation hedge. As the demand for land increases, so does the value of each plot.
While nobody can say precisely when and if these metaverses will be here for the long run if they become mainstream, their cryptocurrency, NFTs, and metaverse lands will appreciate in value.
What are the risks of buying virtual land?
One of the most immediate risks is that you might not be able to generate revenue from your metaverse land. The location and development surrounding the property, as well as the adoption rate of the platform, will all play a part in real estate's profitability. If you don't sell the property immediately, it could take some time before you see any returns on your investment.
Another risk could be a sudden devaluation of the market. If many metaverse users lose interest at the same time and start selling their items and lands, that will be chaotic. Remember that when it comes to crypto, you are on your own.
Even if you don't get ripped off, there are technical considerations that can increase your risk. You could lose access to your crypto wallet and lose the seed phase. However, as long as you remember your password, there is little risk that anyone can steal your virtual property or breach your renting agreement.
The issue of scarcity is another point to consider. The value of real-world land has increased steadily due to its finite resources and growing interest from people who want it. The amount of land that is available in the virtual world is virtually unlimited. If all the land plots on a platform have been sold, but there is still demand, the developer can create as many plots as they need. Although the big platforms have set limits on how much land they can sell, there is no guarantee that this will not change in the future.
How to buy land in the Metaverse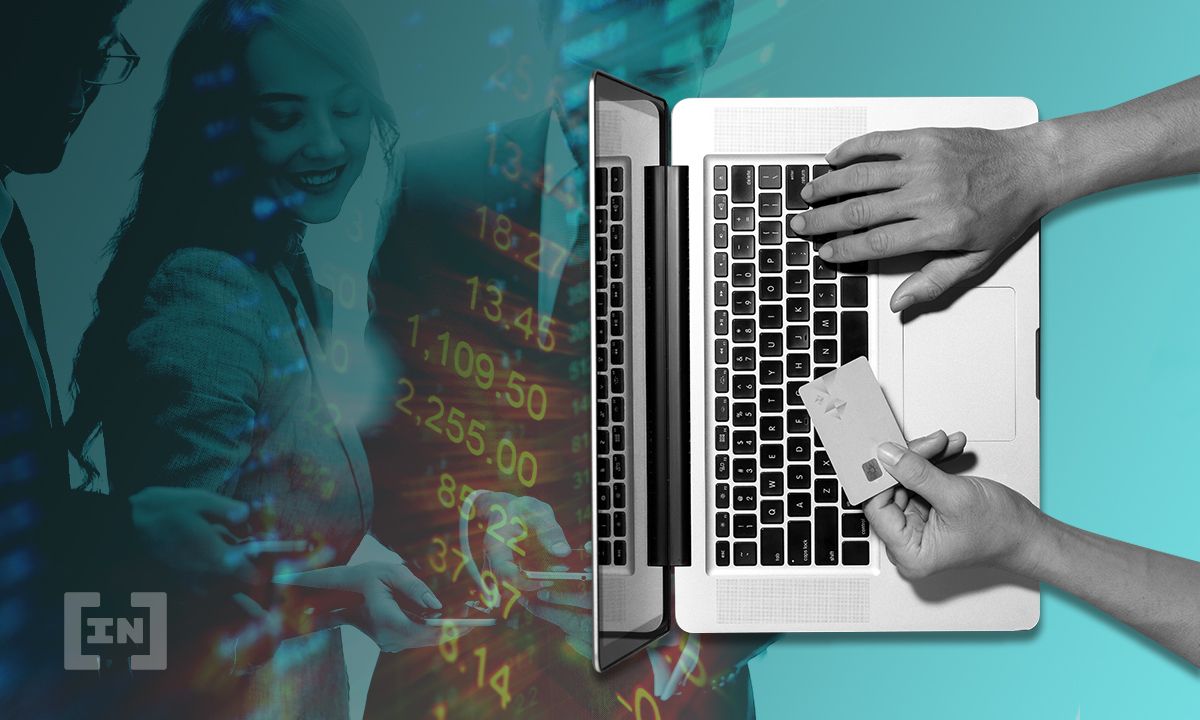 Now that you know what metaverse land is and the benefits and risks that come with it, let's dig deeper into how you can purchase one. Here's an easy-to-follow guide on how to buy land in the metaverse. Since there are two popular metaverses that offer NFT lands, we'll walk you through the steps for both Decentraland and The Sandbox.
Before we get started, make sure you already have a funded MetaMask wallet to purchase your first plot in the virtual world.
Once you have enough funds in your wallet, you can start shopping for virtual real property. Let's first look at how to buy metaverse land on Decentraland.
How to buy land on Decentraland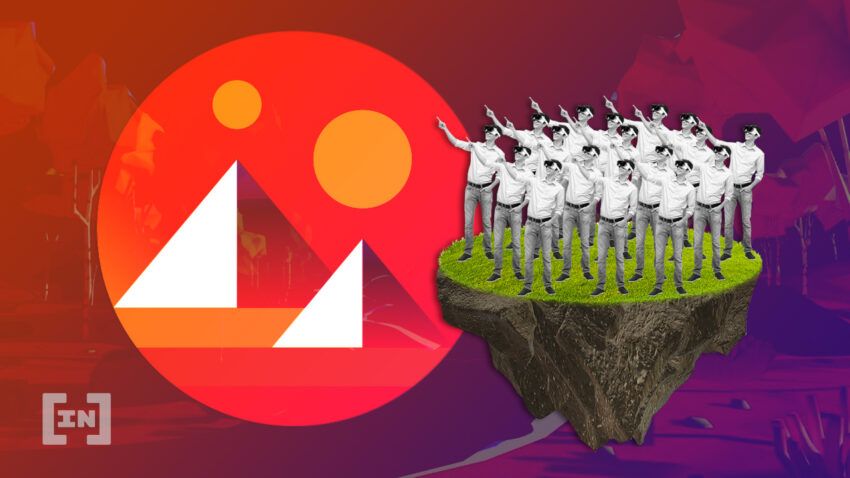 You can buy Decentraland via OpenSea, Rarible, or from the Decentraland marketplace, in just a few easy steps. You can use any of these marketplaces to buy your metaverse land, but make sure to use the same wallet later when you plan on using your virtual real estate asset. These metaverse lands are tied to your crypto wallet.
Note that Decentraland lands are divided into parcels and estates. When a user merges multiple adjacent parcels, it turns them into an estate.
Decentraland supports multiple wallets, including MetaMask, Fortmatic, WalletConnect, and Coinbase Wallet.
Step 1. Connect your crypto wallet to the marketplace
Go to your chosen marketplace and connect your wallet. We will use the Decentraland marketplace, but you can also use the other available marketplaces.
Note that your wallet needs to be connected to the Ethereum Mainnet, as Decentraland is built on the Ethereum blockchain. You will need to have MANA, Decentraland's ERC-20 token, in your wallet, as well as some ether (ETH) to pay the gas fees.
You will need to confirm the connection to the Decentraland marketplace from your wallet. Remember that when you have to deal with the blockchain, you have to confirm all actions and transactions from your wallet.
Step 2. Select your metaverse land
The next step is to explore and select your desired metaverse real estate. This is how you buy metaverse land. As you browse the map of Decentraland, called the Atlas view, you will see that some parcels are for sale. You will see the owner and the price as you hover over them. Prices are listed in MANA. 
Note that sellers have listed a selling price for the parcel, but you can bid any amount you want. The downside of entering an auction is that it usually takes a few months (depending on the seller) to see if you won it or not.
Step 3. Buy the desired parcel
After you decide on the parcel you want to buy, simply click on "BUY".
Assuming you have the funds in your wallet, you will have to confirm the transaction from your wallet. And that's how to buy metaverse land on Decentraland.
How to buy land in The Sandbox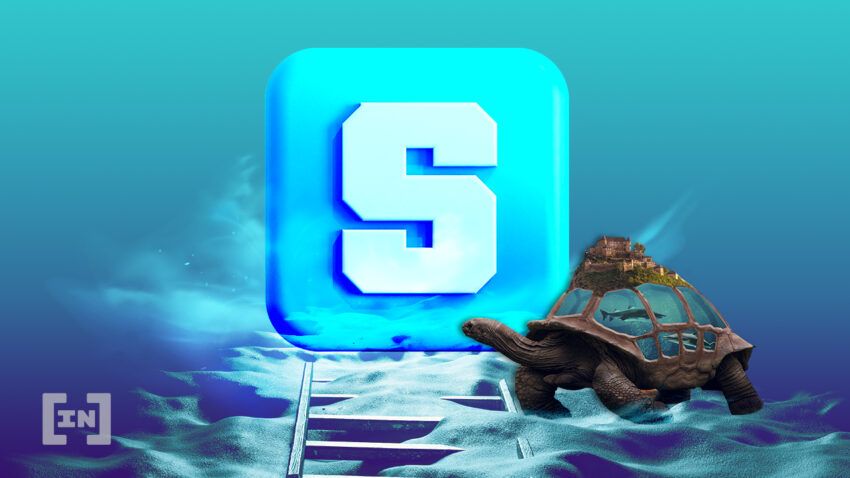 You can buy LAND in The Sandbox; you can do so via OpenSea and Rarible. The Sandbox also features a marketplace, where you can see all the users' listings, including LAND NFTs, but each land is connected to OpenSea. Note that The Sandbox's native token is SAND, which is an ERC-20 token that can be used to buy metaverse items directly from their marketplace.
Step 1. Connect your wallet to the marketplace
We will use OpenSea because it is the main marketplace for The Sandbox LAND NFTs. You can also scroll through the marketplace on The Sandbox, but the listings are links from OpenSea.
Here is the marketplace on The Sandbox. If you're looking for land from a particular location, you should use this marketplace to search for specific coordinates or sort listings.
If you're looking to buy metaverse land, you should check out the Map tab. Here you will see the entire map of The Sandbox. You can use the filters to discover any specific virtual properties.  
However, when you click on any of the land listings, it will open an OpenSea page. We will use MetaMask wallet to connect to OpenSea. Click on the wallet icon to connect your crypto wallet to OpenSea. You will also have to confirm the connection from your wallet.
Step 2. Select the land
After you connect your wallet to OpenSea, you are ready to see exactly how to buy metaverse land. 
You can start by browsing through all the available offers.
To buy land on The Sandbox, you have to select the land you want to purchase. You have the option to buy it on the spot and pay the listing price. Or you can make an offer if you want to offer less for it.
If you wish to make an offer, you can offer to pay in several currencies (wETH, DAI, USDC, SAND). You can also select the duration of your offer (1,3,7 days, one month, or a custom date).
Step 3. Buy the metaverse land in The Sandbox
If you want to buy metaverse land immediately in The Sandbox, you will have to find an offer that offers the option to "Buy now." You will then see the total amount you have to pay for purchasing that land, and you can proceed to checkout.
Assuming you already have the funds in your wallet, you will be done in a few clicks.
However, if you haven't funded your crypto wallet already, you can do so now. You can transfer ETH from another wallet, or you can buy crypto with your credit/debit card through MoonPay.
After you've added the funds to your wallet, you can continue with your purchase. You will have to confirm the transaction from your wallet. Congrats on buying your first metaverse land in The Sandbox.
Should you buy land in the Metaverse?
You have seen just how easy it is to buy metaverse land. But it is worth mentioning that buying land in the metaverse is subject to risks. Investors should always do their own research prior to investing in any digital assets or virtual properties. Make sure you understand how the platforms work, the risk and benefits, and all potential outcomes. 
That said, the metaverse is growing in popularity and could be the de facto way we interact online in the future. The space is still very early in its development, but it holds promise. We might even soon see awesome new features such as the option to lend metaverse lands, which could really increase value.
It's fairly straightforward to buy land in the metaverse, but you may be confused as to which metaverse project to first buy land in. Talk to the people over at the BeInCrypto Telegram group to get the best guidance!
Frequently asked questions
Can you buy land in the Metaverse?
How do you buy space in the Metaverse?
How much does metaverse land cost?
Can I invest in the Metaverse?
Disclaimer
In line with the Trust Project guidelines, the educational content on this website is offered in good faith and for general information purposes only. BeInCrypto prioritizes providing high-quality information, taking the time to research and create informative content for readers. While partners may reward the company with commissions for placements in articles, these commissions do not influence the unbiased, honest, and helpful content creation process. Any action taken by the reader based on this information is strictly at their own risk.
Iulia Vasile is a seasoned professional in the cryptocurrency and blockchain industry, working full-time in the field since 2017. With a background in computer engineering, she...
Iulia Vasile is a seasoned professional in the cryptocurrency and blockchain industry, working full-time in the field since 2017. With a background in computer engineering, she...
READ FULL BIO
Sponsored Sponsored