Traders today are spoiled for choice when it comes to crypto trading platforms. However, things are a little trickier if you're on the lookout for the best free crypto trading platform that meets all your expectations.
Ideally, you would want to settle for a platform that is secure, has liquidity and a verifiable track record, and includes no hidden fees or charges. To help you out with your search, we have compiled a list of some of the best no-fee crypto trading platforms in 2022. Feel free to skip over to that part if you are already familiar with the basics of crypto trading.
What is crypto trading?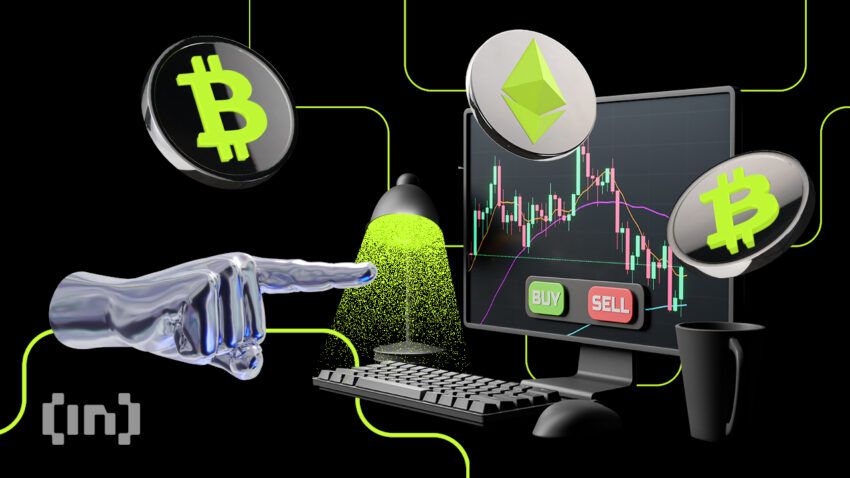 Crypto trading is the act of buying and selling digital assets (tokens, coins, or NFTs) with the intention of making a profit. Additionally, it may also refer to the act of speculating on cryptocurrency price movements via a contract for difference (CFD) trading account.
Unlike an "investment," crypto trading is often more short-term, spanning weeks, days, hours, and even minutes.
If you are new to crypto trading, check out BeInCrypto's elaborate guide on a few easy strategies for beginners. Or if you're fuzzy on the concepts surrounding CFDs, we have a guide explaining crypto CFDs too.
Types of crypto trading fees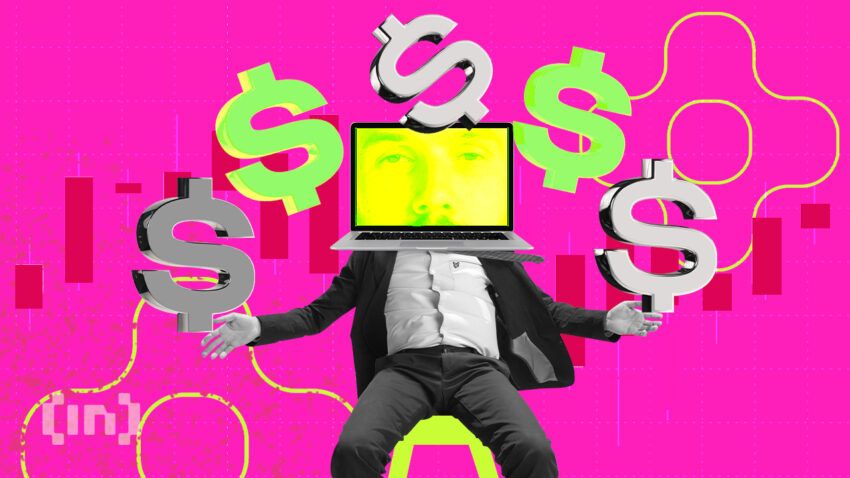 It is worthwhile to learn about the different types of crypto trading fees before setting on your quest to find the best platform offering free crypto trading.
It is worth mentioning here that barring a few very rare exceptions, a no-fee crypto exchange is an elusive concept. After all, crypto transactions are done at a monetary cost — big or small — and it doesn't make any business sense for an exchange to cover those costs on behalf of traders. For instance, why would an exchange cover the gas fee on an Ethereum transaction you just performed? (Gas fees go to those securing and supporting the Ethereum network, not the exchange.)
Besides, fees are critical to the revenue model of crypto exchanges. So, even if they claim to offer "fee-free crypto trading" or "commission-free crypto trading," you will still have to pay at least some minimal amount on top of the price of the crypto you are trading in one form or the other.
Some of the most common types of fees you may come across while trading crypto includes exchange fees, spread fees, deposit fees, withdrawal fees, network fees, staking fees, and so on. The following is a rundown explaining each.
Exchange fees
Cryptocurrency exchanges play the role of an intermediary between traders. In exchange for this service, they levy a fee from market makers and takers for all the trades done on their platform.
For the uninitiated, market makers are those traders who place orders that cannot be immediately matched. They provide liquidity. Takers, meanwhile, place orders that take liquidity from the order book. Because of this, exchanges generally incentivize market makers by keeping the maker fee lower than the taker fee.
Spread fees
Any exchange that does not have the maker/take fee structure usually charges spread fees. Spread fees are calculated based on the difference between the actual market price of a coin/token and the amount a user paid to buy it or was paid to sell it. The spread fee may vary from exchange to exchange, but in most cases, it usually hovers around 0.5%
Deposit and withdrawal fees
As the names suggest, deposit and withdrawal fees are fees that crypto exchanges charge when users deposit and withdraw funds, respectively. Many exchanges these days have zero deposit fees, although they may levy the withdrawal fee to cover the transaction costs of moving funds out of their custody.
Network fees
At the heart of each cryptocurrency is a blockchain network that requires miners/validators to verify each transaction. The network then pays these miners/validators for their contribution. Each time a transaction occurs in a crypto exchange, a network fee is levied from the user for covering the cost associated with that particular transaction on the blockchain.
Exchanges do not arbitrarily set network fees. Instead, they are the market rate for verifying the transaction on the blockchain.
Note that you may have to pay the network fee even when using a no-fee crypto exchange or any free crypto trading platform.
Staking fees
Staking is the act of putting up a part of your crypto stash as collateral in the proof-of-stake or proof-of-delegated-stake process, which, in turn, allows you to earn a recurring passive income. If you want a more elaborate explanation, here's our detailed guide to staking crypto and how you can use it to supplement your income.
Whenever an exchange charges a staking fee, it is usually taken out of your earnings from staking (staking rewards) instead of being set as an additional fee.
How to avoid fees with free crypto trading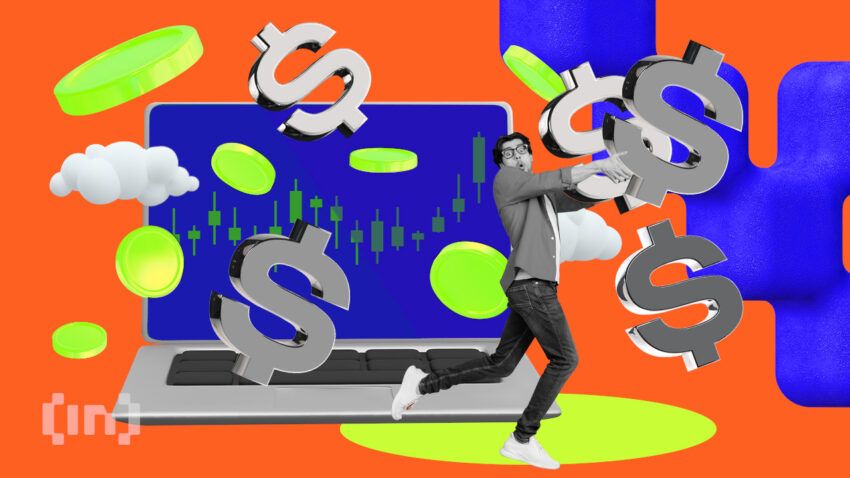 As we have already mentioned, there are no foolproof ways to get rid of trading fees completely. However, there are a few handy strategies that you can use to keep them to a minimum. A couple of such strategies are:
Forget fiat; buy crypto with crypto
Buying crypto with fiat may seem like the easiest of all the available alternatives for obvious reasons — especially for newbies. However, every time you convert fiat into crypto or vice versa, you will almost always have to pay a fee for that withdrawal and the related deposit into your digital wallet. In contrast, if you're using crypto, it will cost you almost nothing.
Find yourself the lowest fee crypto exchange
Since you cannot completely get rid of fees anyway, the next best option is to find yourself a crypto exchange with the lowest fees. Zero-commission stock and trading platforms made some good strides in this aspect, but the platform has of late found itself at the receiving end of multiple unwarranted developments.
Crypto exchanges will often allow low trading fees if you buy use their native exchange token to convert. In this way, users may be able to take advantage of potential price appreciation, while the exchange simultaneously benefits from usage. Binance offers this form of low trading fees, but there are others.
As of September 2022, the list of exchanges offering commission-free crypto trading is not very vast. However, there are a few really good options out there if you are looking for an optimum balance between low fees and quality service. More on that in the next section.
Top free crypto trading platforms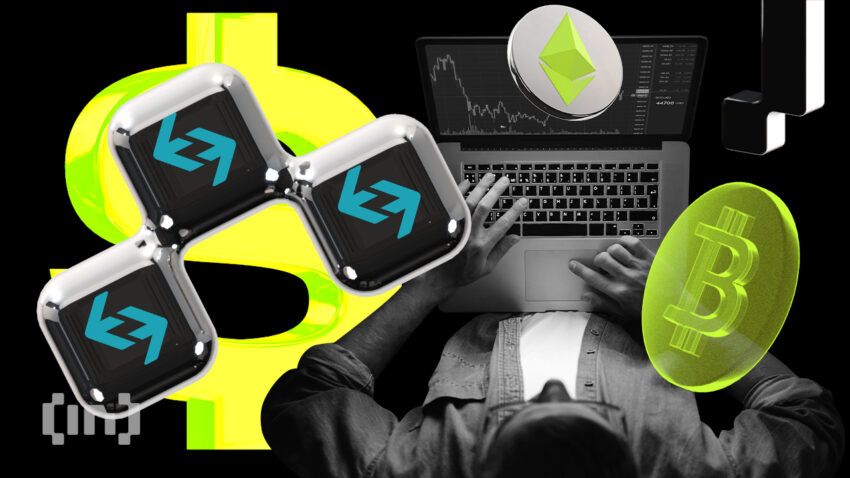 Since its launch in 2018, Bitget has fast emerged as a leading cryptocurrency trading and derivative exchange. With its advanced social trading feature, no-fee crypto trading, nearly 400 trading pairs, and a decent track record in terms of security, Bitget has expanded to 50+ countries and currently serves more than two million users globally.
It has also made it to the top-5 exchanges in terms of derivatives trading by volume.
However, Bitget is also quite a popular destination for spot trading — more so now that the exchange has launched a zero trading fee campaign. Based on our initial observation, the campaign does indeed look impactful, as it enables traders to save substantial amounts in fees.
BeInCrypto recently reached out to the platform to learn more about its zero trading fee campaign.
Gracy Chen, Managing Director at Bitget, explained the scope and vision behind the move with the following statement:
"With the Zero-Fee campaign coupled with a string of incentives, we aim to support different types of traders. By eliminating trading fees and providing attractive benefits, this initiative will be beneficial to both veteran traders and new entrants, helping them navigate this crypto winter with further facilitations."
Click here to find more details about Bitget's zero-fee campaign.
Some of Bitget's key features and services include (but not limited to):
Leveraged trading
Derivatives trading
Futures trading
Social and copy trading
Quanto Swap Contracts (an exclusive feature)
Perpetual contracts
Bitget launchpad
OKX is a popular exchange that is known internationally, with customers in over 100 countries. It has a bevy of features that has made it popular among investors, including a built-in trading bot with seven modes with automated strategies, an NFT Marketplace, and the OKX Wallet. The exchange also supports over 300 cryptocurrencies.
The fees on the platform are quite low, with taker fees set at 0.10% or less for most trades. Maker fees are set to 0.80% or lower. There is also a VIP system with different levels, with sets maker and taker fees even lower. For example, those that have more than $1 million in holdings have no maker fees and a taker fees of 0.040%. There are no deposit fees, but there is a withdrawal fee that depends on the crypto asset.
Bybit is an exchange that is headquartered in Singapore and has a strong presence in Asia. However, the exchange has been growing fast, recently celebrating the fact that it reached 10 million users. The key selling point of the exchange is that it offers derivatives products with leverage going as high as 100x.
ByBit also offers a special fee system for VIP users that makes it particularly attractive. The VIP program is a tiered one, where users get lower fees depending on how much they hold. Those with more than $50,000 are considered Tier 1, those with more than $500,000 Tier 2, and those with more than $1 million Tier 3. At the highest level, the fee rate goes down to 0.04% for takers and 0.01% for makers.
Regular traders also have very attractive fee rates, with the maker and taker fees set to 0.1% for spot trading. There are no deposit fees, but there is a withdrawal fee that depends on the currency.
KuCoin is the world's fifth largest cryptocurrency exchange by trading volume. And with over 10 million users across 200+ countries, it hardly needs an introduction. We published a detailed KuCoin review earlier this year, which you might want to check out for a 360-degree view of what the platform has to offer.
As of this writing, KuCoin supports more than 600 coins and tokens, as well as 51 fiat currencies. More than 1,000 trading pairs are available on the platform. It offers both spot and margin trading, as well as contracts (futures).
KuCoin charges a 0.1% maker/taker fee, which is way below the industry average. Besides, the fee further reduces as you trade more and more. On top of that, you also get a substantial discount (around 20% or so) by paying with KuCoin's native token KCS. Keep checking the KuCoin website and social media profiles for updates on periodic free crypto trading offers.
Phemex is a relatively new entrant to the leagues of crypto exchanges, having been around since only 2019. However, it has registered a pretty healthy growth rate in its brief existence so far.
While Phemex is not exactly a free crypto trading platform, it does command a certain authority as a crypto exchange with the lowest fees. The platform has deployed a fee-free crypto trading model, although it offers premium membership plans with added benefits. Some of these benefits include hourly withdrawals with no limit and conditional spot orders, among others.
Additionally, Phemex also offers pretty low maker and taker fees — to the tune of 0.075% per order for takers and -0.025% per order for makers. This means makers are actually paid for each trade.
"Why trade for a fee, when you can trade for FREE?"
Now, that's a pretty catchy tagline that Lykke uses to promote its no-fee crypto trading platform. It is a Swiss exchange offering an array of financial products and services on both business-to-business (B2B) and business-to-consumer (B2C) fronts.
Lykke is probably the closest it gets when it comes to a free crypto trading platform in the true sense. It doesn't charge any trading fee or even a withdrawal fee. Instead, its revenue model is based on providing liquidity, insurance, and consultancy services.
Lykke accepts fiat and supports more than 100 crypto trading pairs.
Crypto.com is another leading low-fee cryptocurrency exchange that allows you to buy, exchange, store, and transfer more than 100 coins and tokens. However, that's only one part of the platform's diverse portfolio of products and services.
For example, it also offers a crypto Visa card that you can use to convert your digital assets and spend it anywhere that accepts Visa cards. Additionally, it also offers other services such as crypto credit, crypto earn, a DeFi wallet, and more.
Crypto.com also regularly launches new services and special schemes. For example, in 2021, it rolled out a new service that enabled users to trade between stablecoins without fees. It also allows you to buy bitcoin with a 0% credit card fee.
While not exactly a platform that offers free crypto trading, Crypto.com has some of the lowest fees among centralized exchanges. And if you are a new user, you can take advantage of 0% trading fees for the first 90 days.
Choose wisely
At the risk of stating the obvious, while the fee structure is obviously an important factor, there are many other aspects that you should consider while choosing a crypto exchange. Always start your search by asking these basic questions:
Does the exchange have sufficient liquidity?
How secure is it? Did it have any major security breaches in the past? If yes, then how did it handle the crisis?
Is it regulated? If not, does it comply with existing KYC and AML regulations?
How good is their customer support?
Is there any other comparable platform that offers the same service at a lower cost?
Of course, there will be much more for you to research. But these questions are the starting point that will hopefully get you going as you start your quest for the best trading platform offering free crypto trading.
Frequently asked questions
Can I trade crypto for free?
Is crypto trading really free on Robinhood?
Which exchange has the lowest crypto fees?
Can you trade crypto with $1?
Disclaimer
In line with the Trust Project guidelines, the educational content on this website is offered in good faith and for general information purposes only. BeInCrypto prioritizes providing high-quality information, taking the time to research and create informative content for readers. While partners may reward the company with commissions for placements in articles, these commissions do not influence the unbiased, honest, and helpful content creation process. Any action taken by the reader based on this information is strictly at their own risk.