The cryptocurrency world is buzzing about GameFi at the moment. The $175 billion video games sector is about to be disrupted by blockchain gaming. In the wake of titles like Axie Infinity and its more than $1 billion in-game asset purchases, the gaming industry is quite excited about GameFi.
GameFi combines the old-fashioned joy of winning prizes with the latest crypto innovations in DeFi. Players can trade, lend, or even borrow against their earnings. Let's take a closer look at the GameFi concept and the projects working in this area to see how they earn new revenue.
If you want to know more about  cryptocurrency,  join BeInCrypto Trading Community on Telegram with like-minded people. Here you can share your experience, discuss and read all the hottest news on crypto gaming, Web3 and the Metaverse. Join us
What is GameFi?
The term "GameFi" is a mashup of the words "game" and "finance." It mixes blockchain technology, non-fungible tokens, and game mechanics to create a virtual environment in which people may participate and earn money.
GameFi is a "play-to-earn" platform. This notion entails rewarding players financially for playing and progressing through stages in games. Certain blockchain games enable players to earn a full-time income while playing. Landing pages, farming, loans, token issuance mechanisms, and algorithmic stablecoins are a few of the DeFi tools integrating with these online games.
Blockchain technology is used to launch these types of gaming projects. As a result, players will have ownership of all digital assets they receive and cannot be given away. On a GameFi platform, everything is simple: all you have to do is play to reap the rewards.
The current state of blockchain games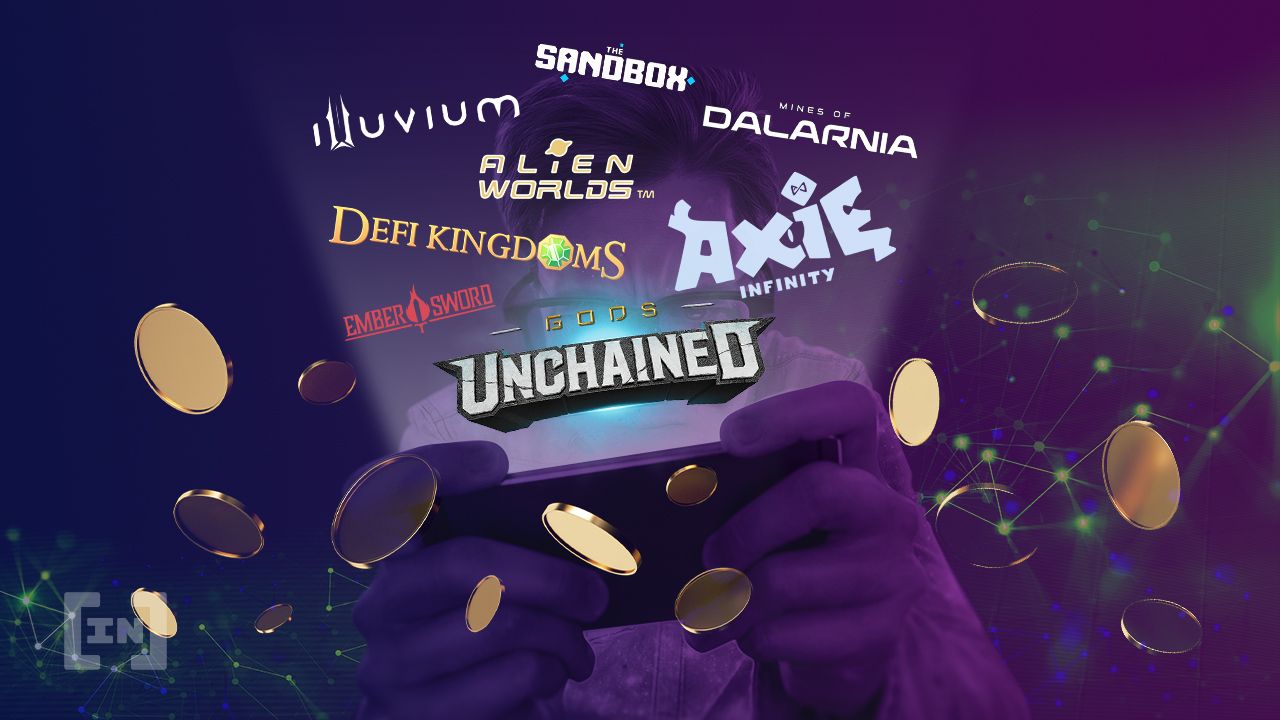 A mashup of the terms "game" and "finance," any crypto project that incorporates both games and financial rewards could be classified as GameFi. Gaming on blockchain has grown by 2,000% since Q1 of 2021 and now accounts for 52% of all blockchain activity. Furthermore, Footprint Analytics estimates that there are over 893,000 daily gamers.
On 13 Feb. 2022, Hive (332,088 gamers) and WAX (329,712 gamers) led the pack in terms of GameFi players per blockchain. Together, these two blockchains accounted for 64% of that day's 1.03 million gamers. Hive and WAX's popularity is that both blockchains do not charge gas fees. This makes gaming more accessible and appealing to gamers.
Additionally, the second and third most popular blockchains (BSC and Polygon) are notable for their low gas fees, supporting this hypothesis. Many established gaming titans have already announced their intentions to invest in GameFi and blockchain gaming.
For instance, Ubisoft, a household name in traditional gaming, has partnered with several blockchain gaming companies, including Tezos and Aleph.im. Similar to Microsoft's announcement in Jan. 2022 that it would pay a record-breaking $67.7 billion for Activision Blizzard, one of the leading game developers known for creating blockbuster titles such as World of Warcraft.
Furthermore, in Dec. 2021, Microsoft Ventures launched a $27 million fundraising round for Palm NFT studio. Given the above, it seems that Microsoft has a big investment in gaming, NFTs, and metaverse. Currently, Epic Games highlighted "blockchain-based assets" as a prospective. This stands in contrast to its rival Valve's decision to exclude blockchain and NFTs from its ecosystem.
How does GameFi work?
In GameFi, NFTs represent all assets, digital tokens that prove ownership of rare intangible goods. Look at stuff like land plots or gold bars and avatars, clothing, and weaponry. After finding and acquiring these items through gameplay, players have the option to trade them in digital marketplaces for NFTs or for cryptocurrencies. For example, players of DeFi Kingdoms (DFK), Harmony's top play-to-earn (P2E) game, can boost their earnings by leveling up and improving their characters.
Users can build monetized structures on their land that other players pay to use, competing against other players in tournaments. This is similar to the earning potential of Ethereum's Axie Infinity and Polygon's Vulcan Forged.
In general, the DFK game wraps up investment, liquidity, and trading in a fantasy pixel art setting. It has DEX, utility-driven NFTs, and yield farming opportunities. $JEWEL (DFK's main utility token) can be traded for money in exchange for liquidity pools. To gain experience, players complete tasks, level up skills, combine NFTs, and farm tokens.
DeFi Kingdoms boasts a well-established player base and a rich in-game landscape. All NFTs and cryptocurrency transactions are recorded on a public blockchain to track each player's possession.
In this case, a global network of computers supports distributed digital record-keeping technology. Staking, where players can lock away tokens to receive annual interest and other benefits they can save to buy other products in-game or unlock new content, is another DeFi feature some games provide.
The Play-To-Earn model (P2E)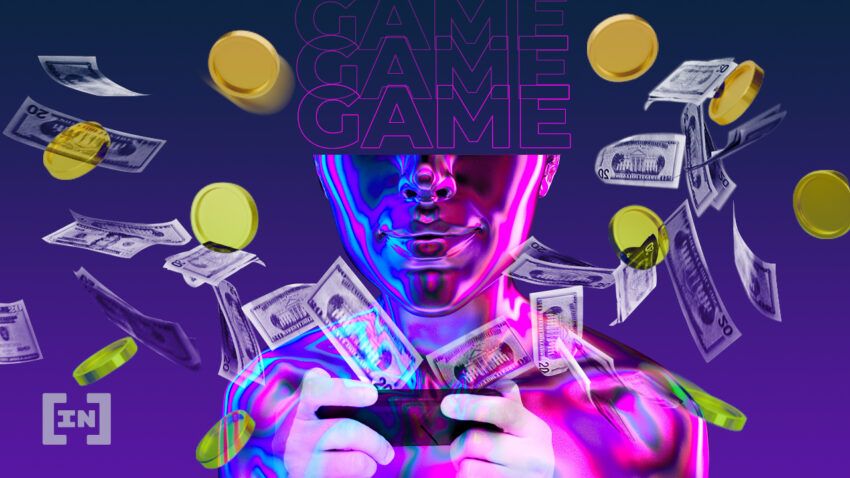 Gamers can earn in-game tokens by winning battles, achieving daily tasks, or mining resources as part of the GameFi model. You can exchange real-world value for established digital currencies like ethereum or stablecoins. When playing Gods Unchained, Ethereum blockchain's most widely traded card game, players can earn money by creating rare cards and selling them in the marketplace upon completing ranked battles.
As part of the P2E mode of Farmers World, which is Wax blockchain-powered, it allows players to mine the Wax blockchain. This gives farmers the ability to mine the minerals they need to run their operations and make money from their yields for themselves and their families. NFT staking is a new income model that combines the popular DeFi concept of staking with NFTs. An example of this is Legends of the Ancients LOA tokens, which you can earn through staking NFT. Furthermore, users can earn interest just by holding their NFTs.
Solana supports the Mask NFTs in the card strategy game MixMob. Players can use them as avatars during gameplay, and they evolve dynamically based on their performance, determining how many MXM tokens the players earn. Mask bearers also receive one-of-a-kind NFTs. Some games, such as the BSC-backed defense game Warena, allow players to lease NFTs through the game's marketplace. DeFi Warriors is yet another NFT game with a marketplace where players can lend their NFTs to other players.
Certain games necessitate a significant initial investment before players can reap significant rewards. To complete daily tasks in TownStar by Gala Games, players must own at least one structure or item NFT. Only after that will they be able to obtain the in-game token TownCoins. To play Axie Infinity, users must first purchase three Axies and then win battles to earn SLP tokens.
What are the unique features of GameFi?
GameFi was founded to resolve existing issues in blockchain gaming. Among the notable features are:
Allows users to explore and play various blockchain games distributed across many blockchain networks.
It is a central repository for in-game items and NFT assets owned by players.
Gamers can simply monitor the game's P2E yields.
Provides instant exposure for gaming developers' games and in-game products.
Initial Game Offerings (IGOs) allow investors to have early access to in-game assets and tokens.
Game developers will gain increased exposure and interact with the GameFi community's gamers.
Advantages of GameFi projects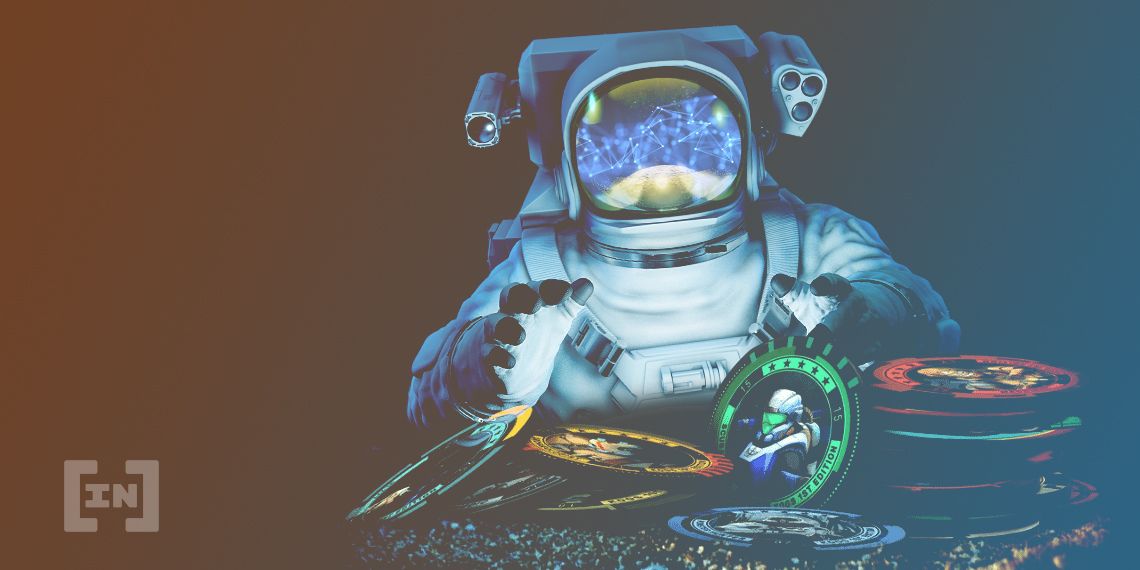 Gaming incentives
With the debut of GameFi, the P2E gaming model was a seismic shift for the gaming industry. The new principles rejected typical gaming revenue structures that mainly rely on in-app purchases and advertising. Besides, users are prohibited from utilizing their in-game assets outside the gaming area. On the other hand, blockchain-based games enable the exchange of in-game tokens and objects for cryptocurrency. As a result, players can take advantage of their in-game assets outside of the gaming environment.
Participation at a low cost
Most games in Gaming Finance are entirely free to download and play. In comparison to traditional games, you can benefit from the accessibility of all forms of P2E games. The low cost is the following significant value advantage linked with projects on a GameFi list.
A simple learning curve
Many consumers are skeptical of GameFi games because of their reservations regarding the new P2E approach. However, you do not need to follow any complicated processes or instructions to play such games. On the contrary, straightforward gameplay techniques are one of the most appealing aspects of GameFi projects. As a result, you can see virtually no hurdles to entry into P2E games.
Take control of your gaming experience
In the realm of GameFi, the best value advantage is the assurance of complete control over your assets. Gaming Finance projects permanently preserve all data pertaining to your in-game assets and non-fungible tokens on blockchain networks. You are not at risk of losing all your assets, even if the game itself crashes. Players have complete ownership of all assets they own in the game and may utilize them however they like.
How to get started with GameFi games
There are thousands of blockchain games, and each one operates on a self-contained economic basis. The following is a brief introduction to how to get started.
Step 1: Create a cryptocurrency wallet compatible with the game you wish to play. You'll need to check the game's official website to determine which wallets they support. While crypto wallets do not hold money in the same manner that regular wallets do, they store the encryption keys for digital assets, enabling you to access, transmit, and receive cryptocurrencies.
Step 2: Integrate your cryptocurrency wallet with the game. Unlike typical online games that require you to create a username and password or provide your email address, blockchain games create an account using your crypto wallet. This will also serve as your login method for the game.
Step 3: Become acquainted with the game's unique requirements. Numerous P2E games need users to begin by purchasing their in-game cryptocurrency tokens or NFTs. If you lack the funds to purchase a token or are unwilling to take on the financial risk, consider enrolling in an in-game scholarship program that allows you to borrow NFTs from other players. If you take that route, you will be required to share your profits with the NFT owners.
Bear in mind that, as with anything else on the internet, GameFi is not without its share of scammers, so keep an eye out for phony websites. Therefore, a smart rule of thumb is to create a separate cryptocurrency wallet for each game you play; this way, you're more likely to lose only coins you can afford to lose.
The future of GameFi and crypto games
The best indicator of GameFi's future is to examine the evolution of existing projects, such as Axie Infinity. Undoubtedly, the following years will see significant activity in this industry and all linked technology.
As blockchain technology advances, the GameFi growth trend is projected to accelerate. The opportunity to own in-game assets and earn revenue from games makes GameFi extremely appealing, particularly in emerging markets.
< Previous In Series | Game | Next In Series >
Frequently asked questions
What are GameFi projects?
How do GameFi companies make money?
How do I get into GameFi?
Disclaimer
In line with the Trust Project guidelines, the educational content on this website is offered in good faith and for general information purposes only. BeInCrypto prioritizes providing high-quality information, taking the time to research and create informative content for readers. While partners may reward the company with commissions for placements in articles, these commissions do not influence the unbiased, honest, and helpful content creation process. Any action taken by the reader based on this information is strictly at their own risk.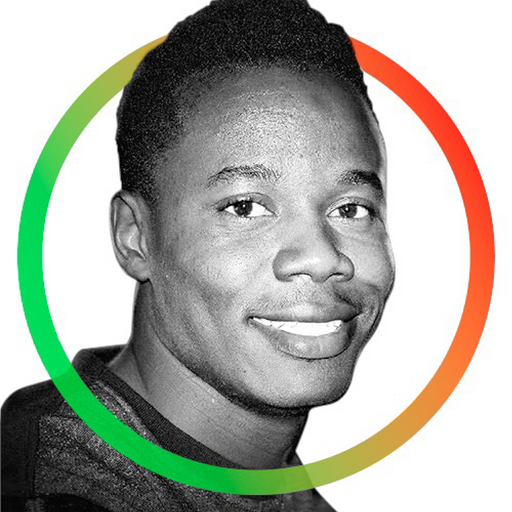 Chris Adede is a versatile professional with five years of experience in content creation, IT, and project management. He has expertise in cryptocurrencies, fintech, and...
Chris Adede is a versatile professional with five years of experience in content creation, IT, and project management. He has expertise in cryptocurrencies, fintech, and...
READ FULL BIO
Sponsored Sponsored