Crypto presales have become a popular method for blockchain startups to raise funds for projects before the official launch of a token. Presales offer investors the opportunity to buy tokens at a discounted price, often before they appear on exchanges or become available to the public.
While crypto presales come with a degree of risk, they can also offer significant benefits to both startups and investors. In this article, we explore the best crypto presales to invest in, in 2023.
What is a crypto presale?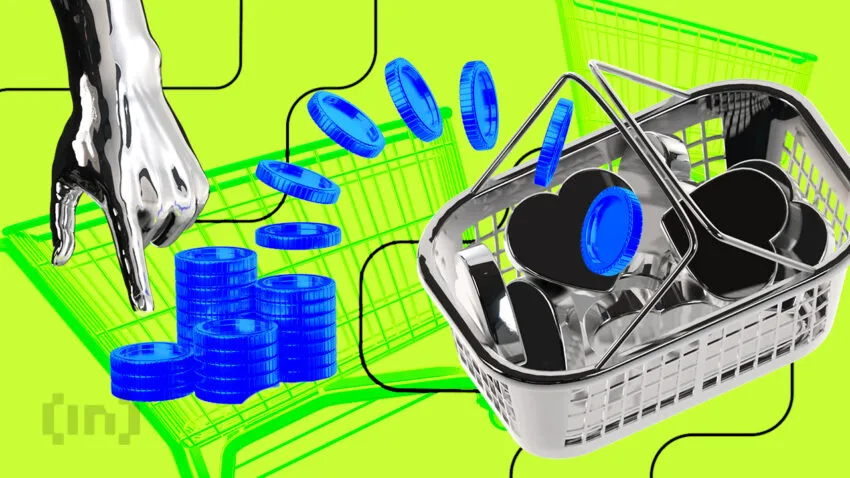 Before a token's official launch, a blockchain startup will offer a small number of its tokens to investors as part of a fundraising event known as a crypto presale. These presales typically occur when a startup is just getting off the ground and is looking for funding to support the creation and promotion of their project.
There are many different implementations of crypto presales, such as ISPOs, ICO, IEOs, etc. However, they typically follow a similar format. Crypto presales developed from initial public offerings (IPO) in traditional finance.
With traditional IPOs, companies must adhere to strict regulations. They must also involve counterparties such as investment banks before they can offer assets. It is a long and strenuous process.
During a crypto presale, investors typically acquire coins or tokens at a discounted price. This is often with the expectation that the tokens' value will rise once they become public. The presale may also have minimum investment requirements, time limits, or other participation requirements.
The funds raised during a crypto presale often cover a multitude of expenses. These are typically the costs of developing the blockchain project, legal and regulatory compliance, and marketing the upcoming token launch. The success of a crypto presale can also raise awareness of the project, attract more investors, and ultimately increase the token's value.
6 best crypto presales to watch
Looking to get in early on some new crypto in 2023? Take a look at these five exciting presales:
---
1. DigiToads
2. AIDoge
3. UWerx
4. yPredict
5. Pikamoon
6. Tradecurve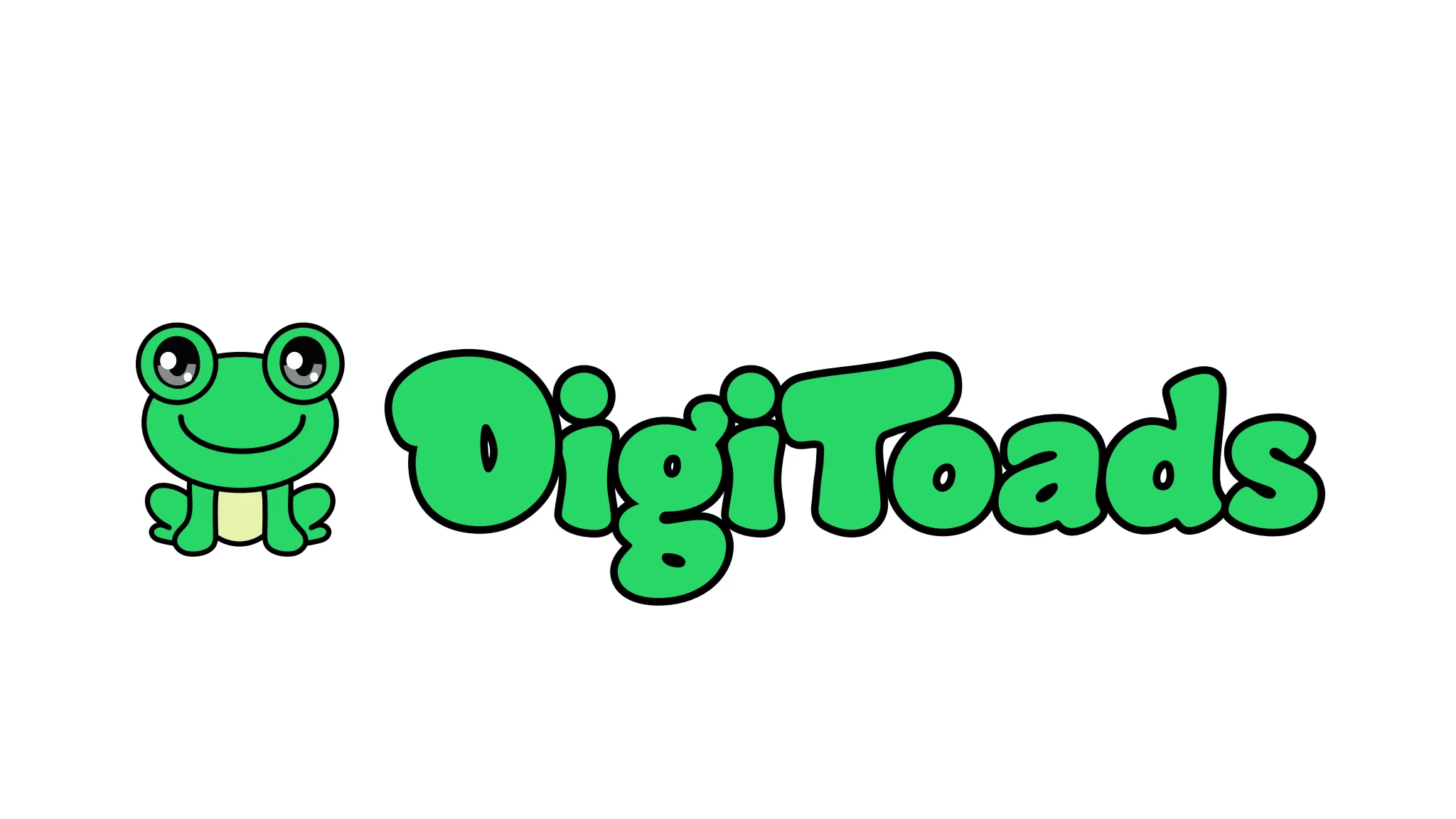 DigiToads Presale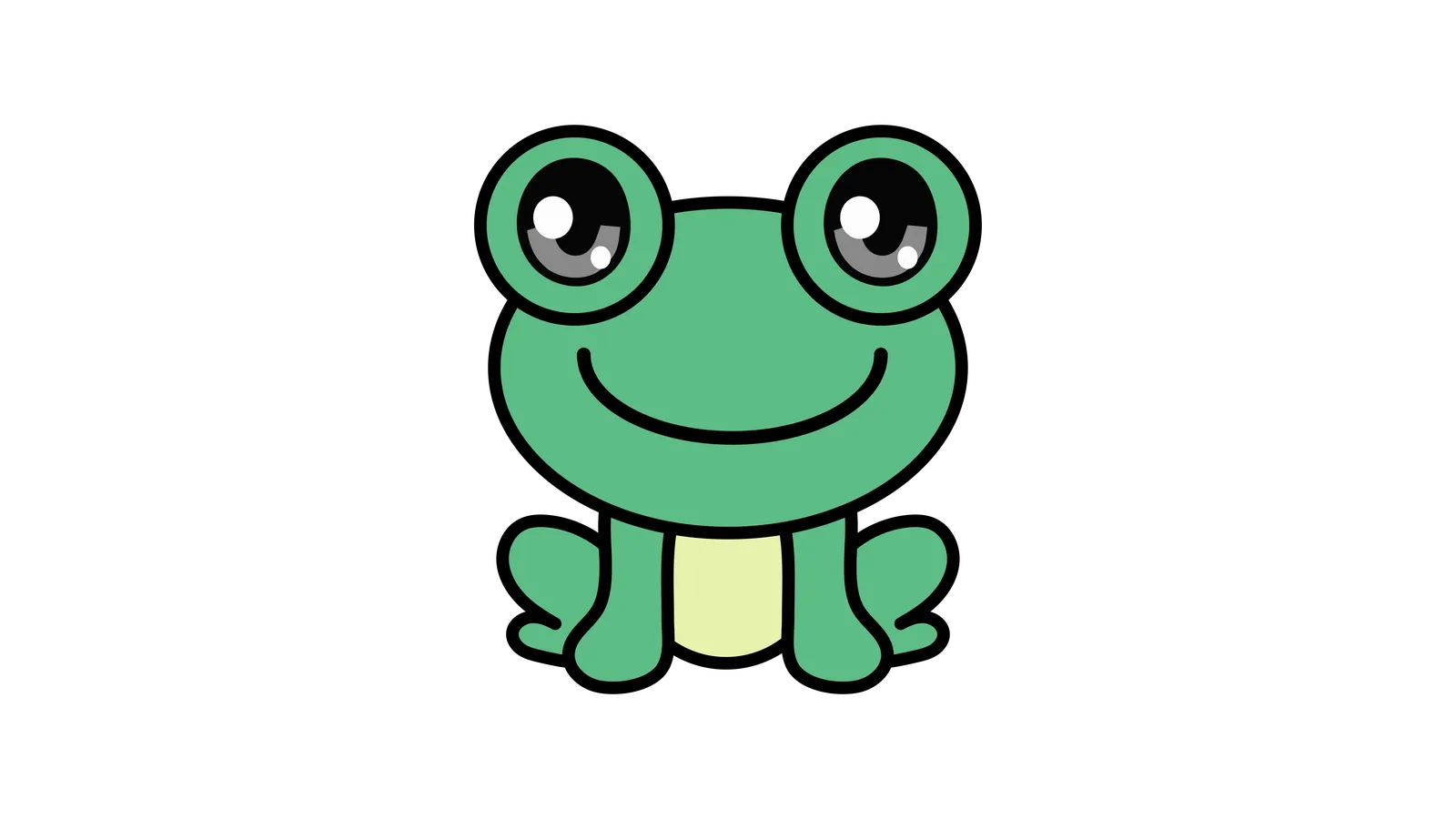 DigiToads
Payment type
BTC, ETH, USDC, and 14+
DigiToads (TOADS) is a play-to-earn and stake-to-earn meme coin based on the 'The Swamp' metaverse. Players in the DigiToads game can collect, nurture, and battle various DigiToads. These one-of-a-kind NFTs can be obtained by buying, trading, or winning them.
Toads can be obtained as a player by purchasing, trading, or even winning them. Each DigiToad has its own set of characteristics, strengths, and weaknesses, giving you a wide range of unique digital characters.
Players train their DigiToads to be the most powerful in the swamp arena. This can be accomplished by purchasing food, potions, and training equipment for their DigiToads with TOADS tokens (our native currency). These items will help you grow in size, strength, and learn new abilities, giving you a competitive advantage in battles against other players.
The roadmap for DigiToads has been split in six stages. In stage one, there is a token audit (complete and deemed 100% secure by Consult) the website goes live, the presale is initiated, and there is an initial token generation.
Stage two will focus on marketing through various channels. The third stage kicks off the Uniswap launch, NFT mint, treasury multi-sig, and staking launch.
The fourth stage will spark more marketing campaigns and token farming opportunities. In the fifth stage, cross-chain functionality will be added and more game mechanics will be released. The final stage will involve treasury trader mechanics, community meet-ups, and Toad merch will go live.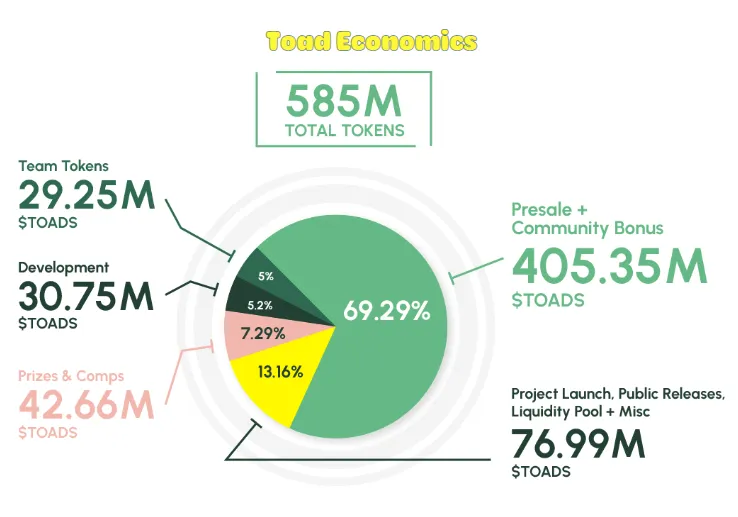 There is 585 million $TOAD in total. It will be distributed in the following ways:
– 69.29%: presale + community bonus
– 13.16%: project launch, public release, liquidity pools, and misc.
– 7.29%: prizes and comp.
– 5.2%: development
– 5%: team tokens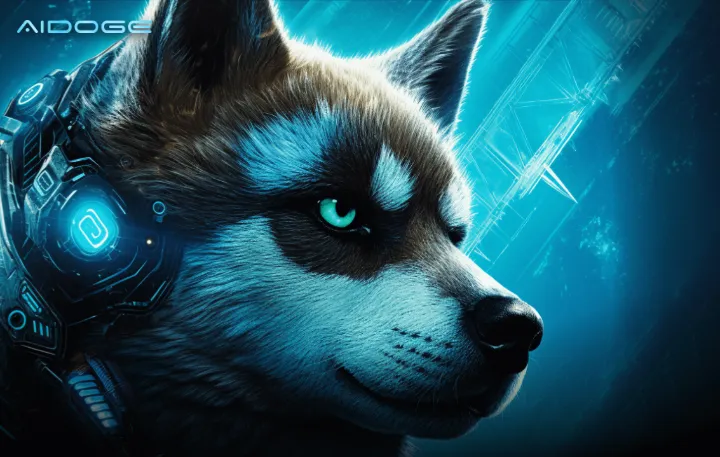 AiDoge Presale

AiDoge
Payment type
ETH, BNB, USDT, Card
AiDoge is a platform that makes use of AI to produce inventive memes in line with crypto trends. It uses cutting-edge AI technology to generate pertinent memes from user-provided text prompts.
Modern AI algorithms are used by AiDoge's generator to produce memes that are appropriate for the context and have been trained on massive meme datasets and cryptocurrency news. This guarantees original and current memes.
AI tokens are the primary currency in AiDoge, and they are used to purchase credits for meme generation. This ensures the platform's long-term viability and development. The first stage price of $AI is $0.00002600, after that $0.00003360.
AiDoge's roadmap is separated into four quarters for 2023, and two quarter for 2024. Q1 solidified the whitepaper, branding, tokenomics, and the AI market research. For the second quarter of 2023, the site is built, presale and token development, Certik audit, ICO launch, and platform development begins.
Q3 marks the creation of a staking platform, platform development, platform signup launches, and CEX/ DEX listings. The last quarter of 2023 begins the AI-meme generation platform, public wall for community generated memes, and credit based on staking.
In Q1 2024, are paid for best community voted memes. For the second quarter of 2024, memes can be minted as fractionalized NFTs, and development of community partnerships.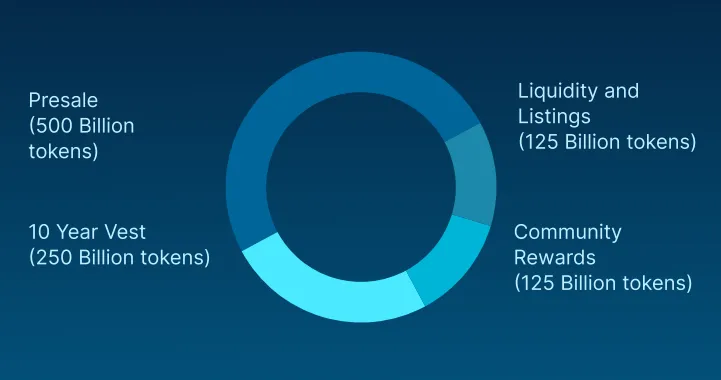 The native currency of the AiDoge eosystem is the AI token. The total supply is one trillion tokens. The initial offering price on the exchange will be $0.00003360.
– 50%: Sold during presale. This sale is intended to raise funds for project development and marketing efforts.
– 25%: Ai token allocated to the company, with a 10-year vesting period.
– 12.5%: Go to liquidity provisions and listings on exchanges
– 12.5%: Community rewards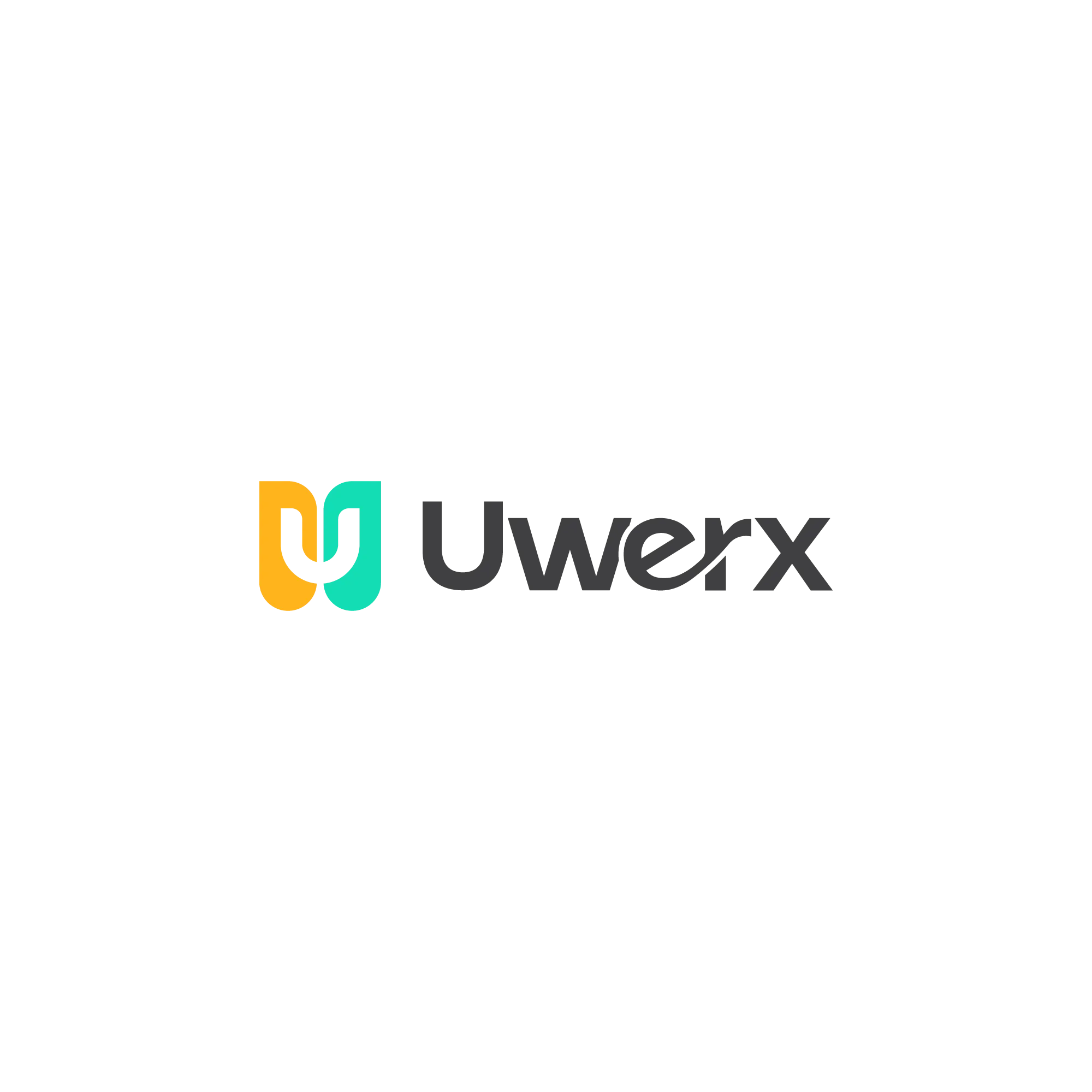 Uwerx Presale

Uwerx
Payment type
ETH, BTC, BNB, and 15+
Audit & KYC
Solid Proof and InterFi Network
Uwerx's mission is to build a decentralized platform for the global gig economy. It connects talented professionals with clients all over the world. Uwerx's use of blockchain technology is one of its distinguishing features, ensuring secure and transparent transactions between freelancers and clients.
All payments are made using Uwerx's cryptocurrency, adding an extra layer of security and transparency. Some of the key features that set the Uwerx platform apart are:
– A personalized matching system
– Video conferencing
– File sharing
– Project management tools
The Uwerx roadmap is split into four stages. In the first stage is the Uwerx website creation, community launch on Twitter and Telegram, smart contracts, marketing, and presale launch.
The second stage marks the completion of the presale, token burns, liquidity pool creation, listings on CoinMarketCap and CoinGecko, and a marketing campaign. The third stage marks the beginning of the development of the Uwerx platform, CEX listings, lite platform release, token burn and marketing.
The final stage initiates the early joiner incentive, smart contract audits, development of smart contracts, marketing, and the release of the Uwerx platform.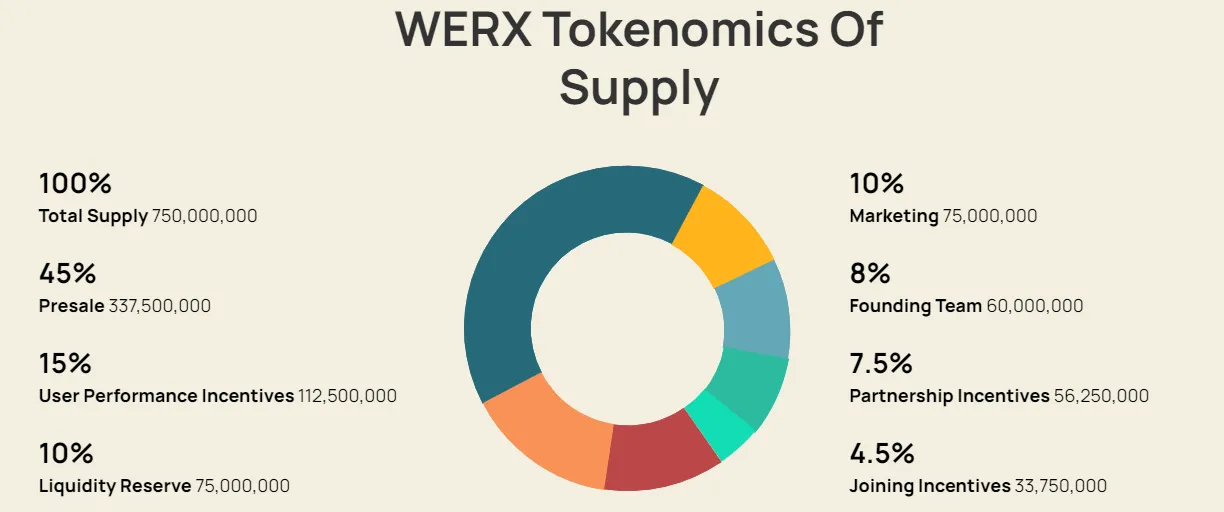 WERX is the native token to the Uwerx platform. It has a total supply of 750 million tokens. The token distribution goes as follows:
– 45%: Presale allocation
– 15%: User incentives
– 10%: Marketing allocation
– 10%: Liquidity reserve
– 8%: Goes to the founding team
– 7.5%: For partnerships
– 4.5%: For joining incentives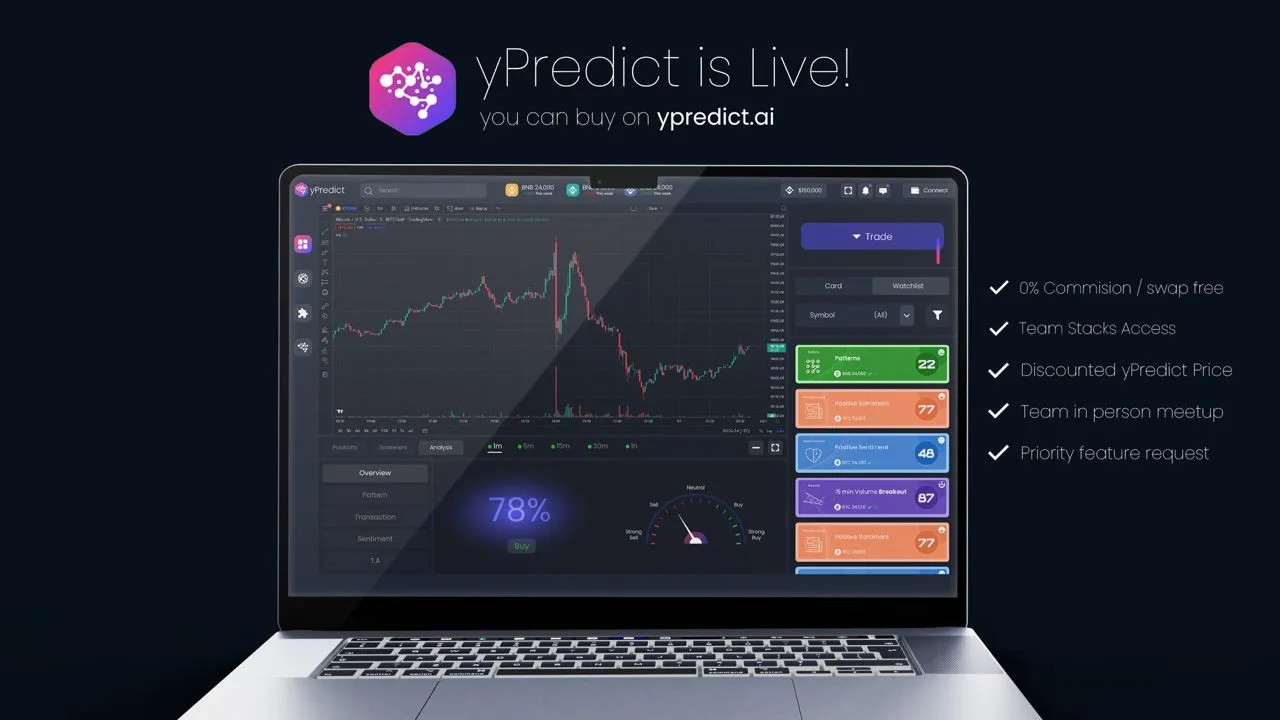 yPredict Presale

yPredict
ypredict.ai is a marketplace for trading signals and research. It enables data analysts and artificial intelligence and machine learning engineers to sell model predictions as a subscription service. Each new model will be verified by DAO members before it is made available for subscription on the platform.
This method of vetting new models prevents any low-quality models from being sold. Many different bullish and bearish chart and candlestick patterns are automatically recognized by yPredict.ai. When these patterns are formed, it generates real-time alerts along with a reliability score based on the overall historical accuracy of the anticipated price behavior following the pattern formation.
yPredict has three stages for 2023. Q2, which is slated for April-June, will have token sales, listings on exchanges, and the launch of the analytics Beta. During Q3, there will be more exchange listings, launch of yPredict repository Beta, and a global marketing campaign.
The final quarter of 2023 will launch the yPredict marketplace beta, full release of yPredict analytics, marketplace, and repository.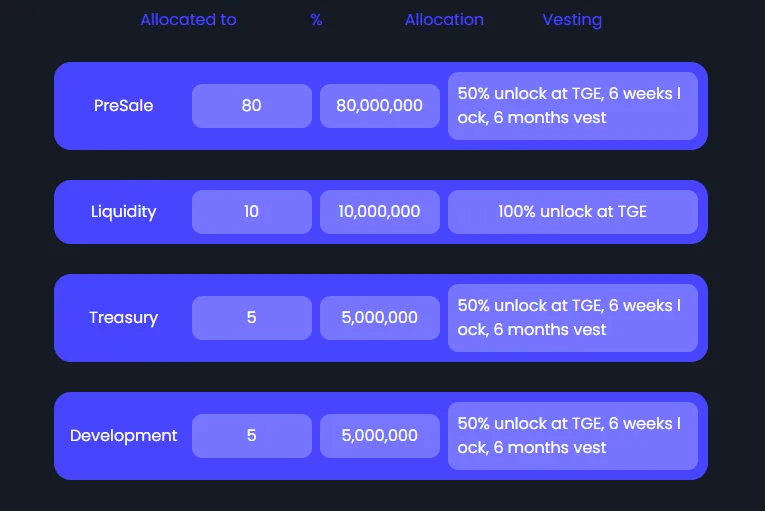 YPRED is the official token token for the yPredict platform. The max token supply is 100,000,000.
– 80%: Presale
– 10%: Liquidity
– 5%: Treasury
– 5%: Development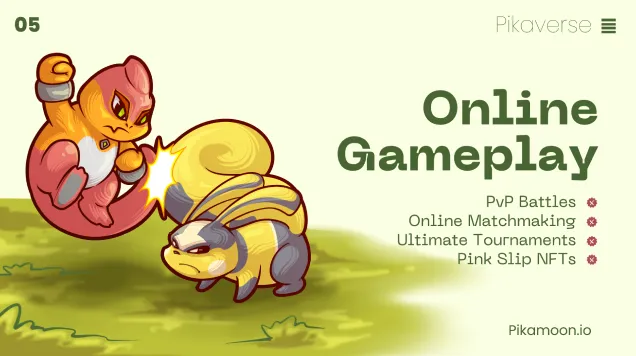 PikaMoon Presale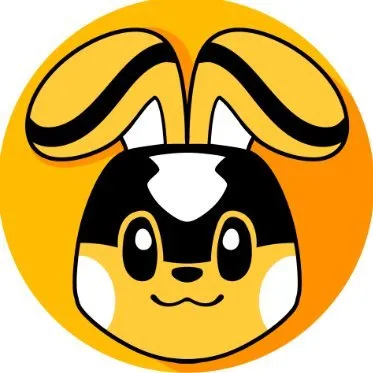 PikaMoon
Audit & KYC
SharkTeam and Coinsniper
Pikamoon is a real-time 3D metaverse that offers photorealistic graphics and immersive experiences. You can build your own empire, collect characters, and use them in battle. There is also the possibility of earning money while playing. You can earn $PIKA fighting for NFTs or completing missions.
The platform draws inspiration from the popular Pokémon franchise. Fortnite is the primary source of inspiration for Pikamoon. Pikamoon is an RPG with an emphasis on exploration, strategy, and combat in particular. An offline campaign mode and an online multiplayer mode are the two main game modes in Pikamoon.
Battles are turn-based and fought between your Pikamoon and the opposing Pikamoon. Each Pikamoon has its own move set, which can grow and evolve as a result of combat experience and specialized items. Players can also use items to help them win battles by healing or boosting their Pikamon's stats.
Pokemoon has a few plans in the pipeline. There are plans for a partnership for a wallet custody solution. As for the metaverse, plans for a Beta battle system, a map development, and a marketplace.
The actual online gameplay is set for later on down the line. This will entail: player vs player battles, online matchmaking, tournaments and NFTs. Finally, there are preparations for centralized exchange listings, community events and merch, and the expansion of the metaverse.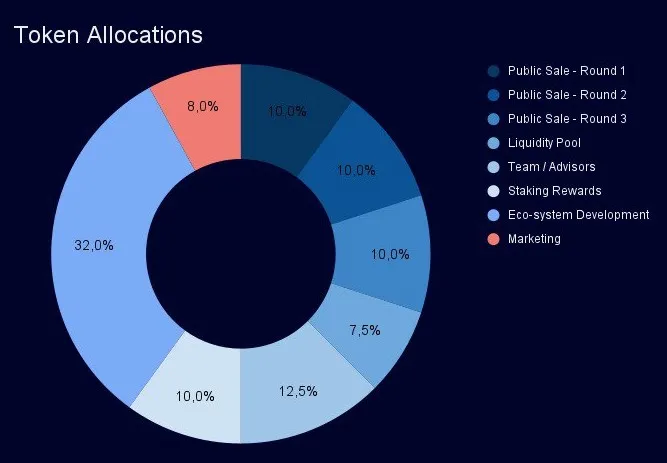 The Pikaverse's native cryptocurrency is called Pikamoon ($PIKA). It is deflationary. On your journey through the Pikaverse, you can buy items with $PIKA from the in-game market. The total supply is 50 billion tokens.
– 32%: Goes to ecosystem development
– 30%: Goes to public sales
– 12.5%: Will be allocated to the team and advisors
– 10%: Staking rewards
– 8%: For marketing
– 7.5%: Liquidity pool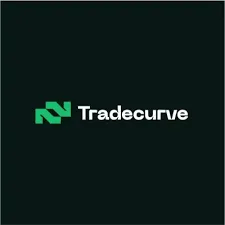 Tradecurve Presale

Tradecurve
Audit & KYC
Assure
Defi
and Cyberscope
Tradecurve is an innovative trading platform that revolutionizes the trading experience. It is a hybrid exchange that empowers users to trade a wide range of assets including cryptocurrencies, stocks, forex, and commodities, all from a single account. The platform's primary goal is to eliminate barriers to entry and provide traders with deep liquidity, fast execution, and anonymity.
One of Tradecurve's standout features is its ability to allow users to deposit cryptocurrency as collateral for trading derivatives, without the need to complete rigorous KYC requirements. Additionally, Tradecurve offers a range of features, such as high leverage, algorithmic trading, wallet integration for crypto deposits, VIP account service, exclusive deposit bonuses, and a Metaverse trading academy.
To ensure a secure trading environment, Tradecurve also provides negative balance protection, safeguarding traders from potential losses.
Tradecurve's roadmap has four stages. Stage 1 focuses on establishing the foundation, starting with group formation and the launch of the Tradecurve website. Building social communities and conducting a thorough token audit are also priorities. Founders complete KYC requirements while initiating a targeted marketing campaign and launching the public presale.
In Stage 2, Tradecurve progresses further by launching on Uniswap and securing listings on Coin Market Cap and Coingecko. The Tradecurve platform itself is launched, accompanied by a comprehensive marketing campaign. Development begins on a trading app for iOS and Android devices.
During Stage 3, Tradecurve expands its reach by launching on a centralized exchange (CEX). The Tradecurve MT4 platform is introduced to all token holders, with VIP members gaining early access for testing and trading. Phase 3 marketing efforts commence to promote the platform.
In Stage 4, Tradecurve enhances user experience by launching a trading academy, facilitating interactions between token holders and the team, and hosting trading seminars for VIP holders. Additionally, the exchange secures a listing on a Tier-1 CEX and begins onboarding brand ambassadors.
Throughout these stages, Tradecurve demonstrates a commitment to growth, user engagement, and product development, aiming to establish itself as a leading exchange platform within the crypto industry.
Tradecurve's native cryptocurrency is $TCRV. It is built on the Ethereum blockchain. The total supply of $TCRV is 1.8 billion tokens.
– 40%: Public presale
– 15%: Team and founders
– 14%: Reserve
– 10%: Listings
– 10%: Marketing
– 9%: Burn
– 2%: Legal and advisory
What are the types of crypto presale?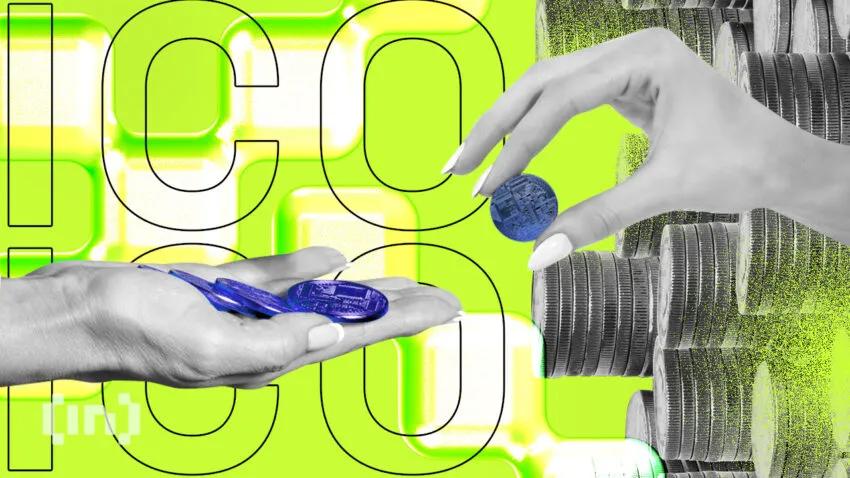 Initial Coin Offering
An Initial Coin Offering (ICO) is a type of crowdfunding method used by blockchain-based startups to raise capital. It involves the creation and sale of new digital tokens to early adopters and investors. These tokens serve as units of value within the project's ecosystem, providing access to the platform's services and products.
The ICO process usually involves the publication of a whitepaper, followed by a period where investors can buy the tokens. ICOs can be an attractive investment opportunity for investors looking to get in on the ground floor of a promising blockchain project.
Initial DEX Offering
An Initial DEX Offering (IDO) is another type of decentralized fundraising mechanism used by blockchain-based startups. It involves the issuance of new tokens on a decentralized exchange (DEX). They also allow investors to buy these tokens using cryptocurrencies such as ether or bitcoin.
During an IDO, investors can buy new tokens at a fixed price or via a Dutch auction. In this scenario, the price begins high and gradually decreases until all tokens are sold. IDOs differ from ICOs in a few ways.
In ICOs, tokens are sold before being listed on an exchange; however, tokens in an IDO are immediately listed on the DEX where they are launched. This means that project developers do not need to collect assets for pools. Instead, the pool is formed on a DEX after the IDO is completed.
Since crypto projects can raise funds without intermediaries and investors can trade instantly, the IDO model has grown in popularity.
Initial Exchange Offering
An Initial Exchange Offering (IEO) is a type of fundraising event that takes place on a cryptocurrency exchange.
The exchange acts as a trusted intermediary between the project and investors during an IEO.
In addition to offering a venue for the token sale, the exchange also performs due diligence to verify the project's legitimacy. Tokens are purchased directly on the exchange by investors. The tokens typically list for trading on the exchange immediately after the sale.
A cryptocurrency exchange performs the same tasks an investment bank would in an Initial Public Offering (IPO) during an IEO. In its capacity as administrator, the exchange assesses prospective sales before they happen. The project recompenses the marketplace for its assistance in the sale of its tokens.
IEOs offer more control over projects that are legally constrained. Businesses are often unable to comply or offer their services in multiple jurisdictions at once. Using IEOs to distribute tokens keep companies more legally compliant.
Tom Schmidt, a partner at the crypto venture fund Dragonfly, spoke of the advantages of IEOs on Unchained Podcast's "The Chopping Block":
You can KYC out people who might be U.S. residents. And so, you can sort of create some liability buffer…

Tom Schmidt: Unchained Podcast
NFT presale
An NFT presale is a limited-time event where creators sell unique digital assets to early buyers. NFT presales often offer exclusive access to rare and valuable collections, with buyers receiving discounts or bonuses for purchasing tokens early. While NFT presales can generate excitement and fund development, investors should stay aware of the risks involved.
As with many activities in crypto, users should do their due diligence. ICO scams have stolen billions of dollars in value from unsuspecting supporters. Rug pulls are very common; therefore, always do your own research (dyor).
The verdict on crypto presales
Crypto presales have become a popular way for blockchain startups to raise funds and build a community around their projects. While there are certainly advantages to participating in these presales, such as getting access to tokens at a discounted rate, there are also potential risks and drawbacks to consider.
Investors should carefully research any project before participating in a presale and assess the team's experience, track record, and overall credibility. Additionally, it's important to understand the terms and conditions of the presale, such as lock-up periods and vesting schedules.
Overall, crypto presales can be a valuable tool for startups looking to raise funds and build a community. As with any investment, there are no guarantees, but with careful consideration, presales can be a way to participate in the growth of exciting new blockchain projects.
Frequently asked questions
How do I find upcoming presale coins?
What is the advantage of presale tokens?
What is the difference between an ICO, IDO, and IEO?
How do I participate in a presale coin offering?
Are presale coins a good investment?
What risks are associated with presale coins?
Disclaimer
In line with the Trust Project guidelines, the educational content on this website is offered in good faith and for general information purposes only. BeInCrypto prioritizes providing high-quality information, taking the time to research and create informative content for readers. While partners may reward the company with commissions for placements in articles, these commissions do not influence the unbiased, honest, and helpful content creation process. Any action taken by the reader based on this information is strictly at their own risk.