Looking for the best KASPA wallet to store, send and receive KAS? This guide lists the five best options on the market today. We consider each wallet in-depth, looking at usability, security, built-in features, and more. Here's where to store your KAS crypto in 2023.
Explore secure non-custodial wallets
Up to 20% interest rate
Wirex
Non-custodial cross-chain wallet

Create Wirex wallet
On Wirex's official Website
Limited time offer
$15 referral bonus
OKX Wallet
Free non-custodial Web3 wallet
Learn more
On OKX's Secure Website
Limited time offer
Up to $10,000 bonus
ZenGo Wallet
No seed phrase vulnerability
Download ZenGo
Available for Android & iOS
Limited time offer
$10 referral bonus
What is KAS?
Kaspa is an open-source, decentralized, and scalable layer-1 solution. Founded by Yonatan Somplinsky, KAS is the project's native currency used for all on-chain transactions and distributing mining rewards. The blockDAG network stands out for its rapid block generation — facilitating quick transaction posting to the ledger. With transactions being fully confirmed within just ten seconds, Kaspa offers an optimal solution for day-to-day transaction needs.
Kaspa is an open-source, community-based project on the GHOSTDAG protocol. With no central governance or business model, the project is firmly decentralized. The scaling solution aims to securely provide a rapid proof-of-work mechanism without sacrificing speed or security. By purging data that is more than three days old, Kaspa protects itself from 51% attacks. This way, a malicious actor is unable to take over the network, as they will only be able to access three days' worth of data.
Kaspa is an innovative, secure, and efficient layer-1 blockchain solution that solves the scalability problem with no trade-off to security and decentralization.

ScopeDefi: Twitter
What to look for when selecting Kaspa wallets
Different considerations come into play when assessing which Kaspa wallet to send, receive, and store KAS. The user's Kaspa wallet of choice should feature high-security lines, including two-factor authentication, hardware wallet support, and multi-sig support. Additionally, the wallet should feature a smooth interface and be simple enough to navigate for both beginners and experts.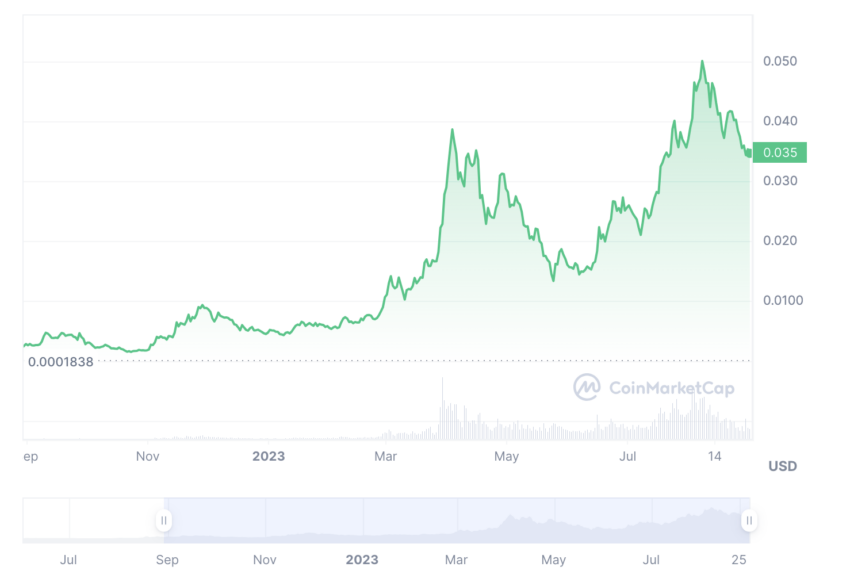 What are the top Kaspa wallets in 2023?
Finding the best crypto wallet to send and receive, storing, and managing your KAS coins needs careful consideration. Here's a look at the most popular Kaspa wallet options for users: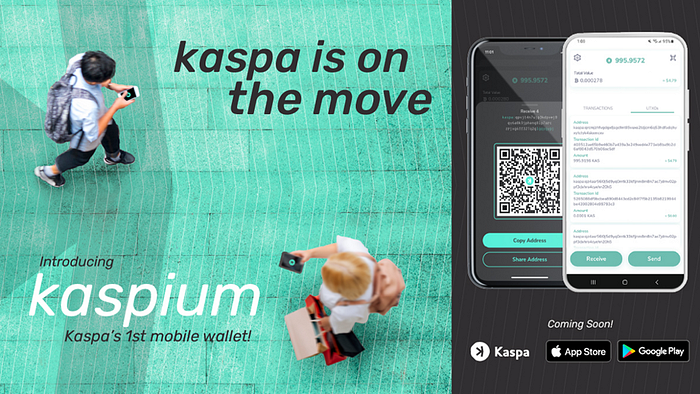 Kaspa Web Wallet is a secure online security storage for your KAS coins. The wallet enables users to start a new account or import an existing one. By featuring a simple and intuitive interface, the web wallet ensures seamless sending and receiving of payments.
The web wallet comes with a user-friendly contact list. This allows users to store the addresses of anyone they interact with frequently on the wallet. This lightning-fast transaction speed ensures users save time and makes the processing of sending and receiving KAS straightforward.
Moreover, the web wallet is highly customizable to meet the demands of its users. Hence, users can adjust and set up their work however they want it. Also, users can tailor-make the wallet to meet their specific preferences and needs.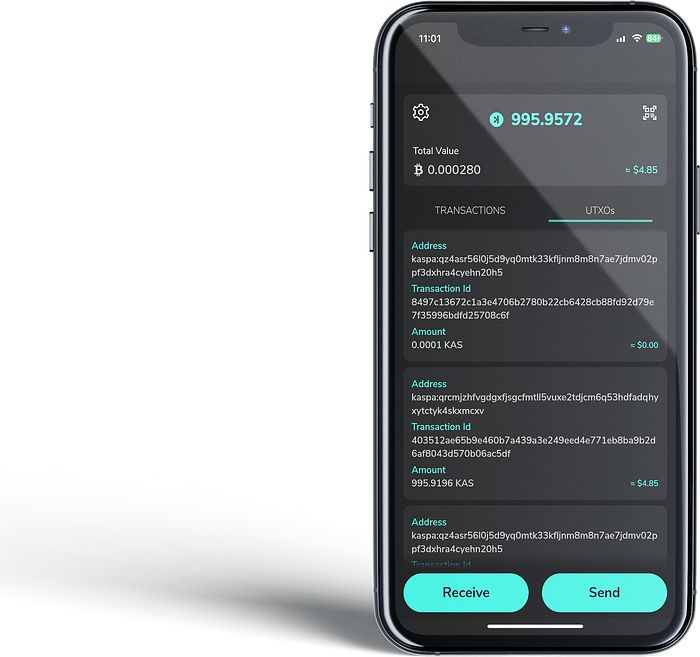 Kaspium is an intuitive KAS wallet compatible with Android and IOS devices. It is a non-custodial mobile wallet for the Kaspa network — which means users gain full control of their KAS coins and private keys.
Moreover, the Kaspium wallet features a mobile and desktop-friendly user interface that supports multiple wallets. Moreover, users can track their transaction history with added security features such as address management and easy authentication with device biometrics.
The Kaspium wallet is also compatible with 24-word Kaspad CLI wallet secret phases — this means that users are ensured with a layer of added security. Users can also take advantage of the touchscreen functionality.
Kaspium users can also experience quick transaction speeds for sending and receiving KAS coins with the wallet running on the Kaspa network. Moreover, the wallet supports QR codes, making its transactions quicker and more accessible. The mobile interface also supports multiple wallets, authentication of biometric devices, and address management.
Unfortunately, Kaspium is still in its test phase and might fall for certain bugs and glitches. As a non-custodial wallet, it gives users full control of their assets and sole responsibility for backing up the wallet's secret phase. The secret phase is stored securely on the user's device. Even though third parties can't access the device through hacks or breaches, losing the device might result in losing funds.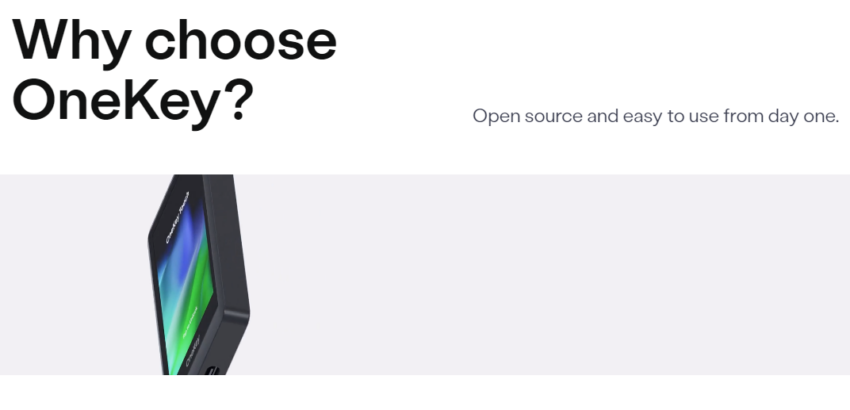 The OneKey wallet is a product of a wallet development company based out of Asia. It has a lineup of products ranging from hardware wallets and cold storage wallets to a browser extension, mobile app, desktop app, and web app.
The company behind the OneKey wallet places a strong emphasis on open-source software, much of their software code being accessible on GitHub. Similarly, OneKey hardware wallets are compatible with various third-party software, including:
As a Kaspa wallet, you can rest assured that your KAS is secure, as OneKey takes a unique approach to wallet security for its hardware wallets. Instead of storing private keys on the microprocessor (MCU), OneKey stores them in a microchip separate from the MCU.
Lastly, to reduce the potential attack surface, communication mechanisms such as WiFi, Bluetooth, NFC, and even fingerprint scanners have been purposely removed — making the hardware wallets air-gapped.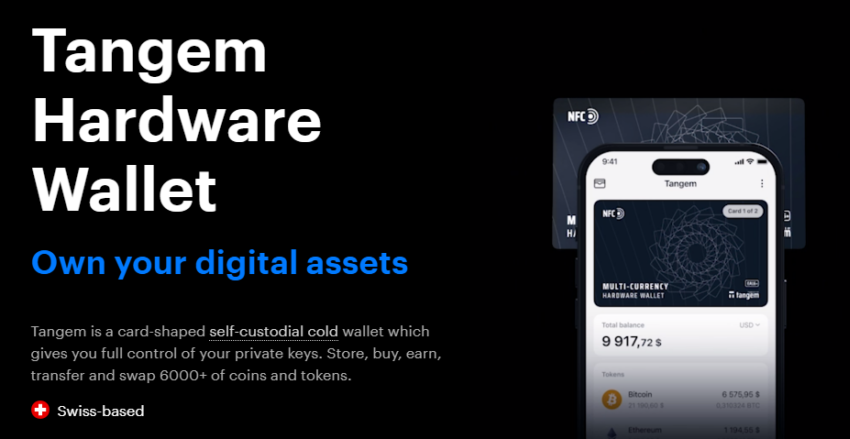 Incorporated in 2017, Tangem is a Swiss-based company with offices in North America, Eastern Europe, and Asia-Pacific. The business currently owns and promotes hardware cold-wallet technology with an emphasis on a safe and user-friendly UX (user experience).
Tangem wallets are physical hardware wallets about the size of a bank card. You can use them in tandem with the open-source mobile app. Tangem builds its' wallets with a resistance to the elements in mind, especially dust, water, and extreme temperatures.
As a Kaspa wallet, it is unique because it does not support seed phrases. As a result, the wallets are sold in groups of two or three, with the additional card(s) meant as a backup. The wallet's chips are built to the highest standards of industry security — EAL6+. To manage your assets, all you need is an NFC-enabled phone.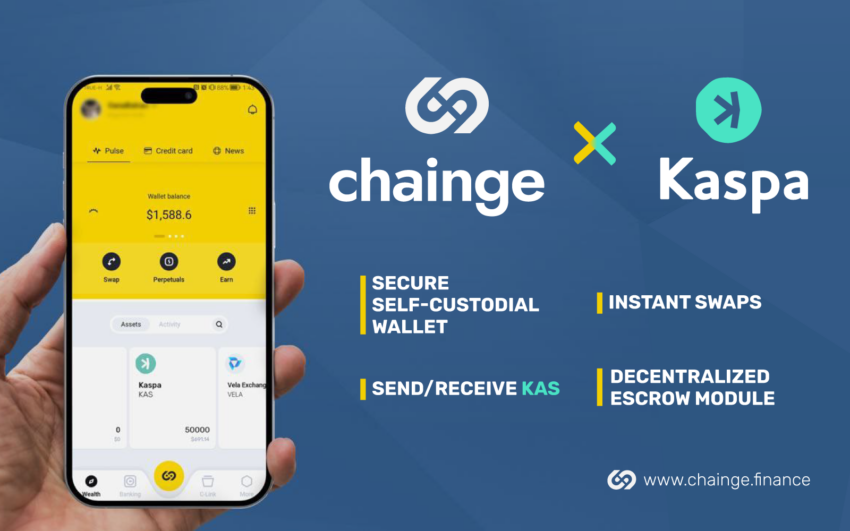 Chainge Finance is a non-custodial wallet and DeFi app that offers Kaspa users various benefits for sending, receiving, storing, and managing KAS coins.
It hosts a variety of features and functionality that benefit users using it as both a native wallet and a DeFi app. Some benefits that Kaspa users can get from the wallet include scalability, security, and a decentralized platform.
A common challenge for most centralized exchanges is not necessarily handing users full control of their wallets, even when holding their private keys. However, the Chainge wallet gives users their wallet addresses while remaining in custody.
In terms of security, Chainge offers an interactive app that offers a secure and convenient way of managing key phrases. Additionally, users can encrypt their token's seed phrase with their password through a QR code. Users can import the QR code into the wallet using the app's magic button for scanning and decrypting the code using the password. Other users can't decrypt your code; hence, it increases the crypto wallet's security. Alternatively, users can store their QR codes on mobile devices or public cloud services.
The platform also offers a metal card that connects with the wallet through the tap-to-transact and encrypted NFC connection. This removes the need for Bluetooth, cords, and other USB devices.
Which Kaspa wallet suits you?
The Kaspa wallet you decide to use will ultimately depend on your personal needs and preferences and your level of proficiency with blockchain technology. If you are a beginner and require an easy-to-use Kaspa wallet to get you started, try out the Kaspa Web Wallet. The wallet allows for easy sending, receiving, and storage of KAS. Hot wallets tend to be a favorite for beginners because they are easy to use.
On the contrary, if you are a power user, you probably prefer security over features. Therefore, any one of the OneKey hardware wallets may be a better option for you. Nevertheless, remember always to do your research and observe best practices for crypto security.
Frequently asked questions
Which wallet to use for Kaspa?
Can I store Kaspa in a Trust Wallet?
Disclaimer
In line with the Trust Project guidelines, the educational content on this website is offered in good faith and for general information purposes only. BeInCrypto prioritizes providing high-quality information, taking the time to research and create informative content for readers. While partners may reward the company with commissions for placements in articles, these commissions do not influence the unbiased, honest, and helpful content creation process. Any action taken by the reader based on this information is strictly at their own risk.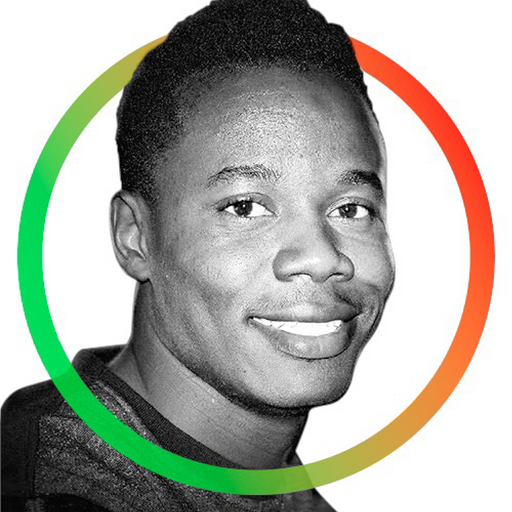 Chris Adede is a versatile professional with five years of experience in content creation, IT, and project management. He has expertise in cryptocurrencies, fintech, and...
Chris Adede is a versatile professional with five years of experience in content creation, IT, and project management. He has expertise in cryptocurrencies, fintech, and...
READ FULL BIO
Sponsored Sponsored