Over 916M of the controversial
stablecoin
Tether (USDT) has been migrated over to TRON's blockchain as of mid-December.
Few people expected that Tether's relationship with TRON would have such an impact. In March, TRON announced that it would be
the latest blockchain to deploy a Tether stablecoin
as BeInCrypto reported then. Since then, the amount of USDT represented on TRON has exploded. The leading stablecoin has a market capitalization of $4.1B, which makes this deployment all the more surprising.
916M USDT Now on TRON
This year, countless tokens swaps have moved USDT to TRON's blockchain. In some cases, USDT was outright minted and deployed on TRON without the need for a token swap. In just the span of just over 8 months, TRON has amassed $916M worth of USDT on its blockchain. That's a little more than one-fifth of Tether's entire market capitalization represented on the TRON network. TRON's founder,
Justin Sun
, took to Twitter recently to celebrate the milestone. He writes that 1B USDT represented on his network is coming soon.
Yes! We did it! 916 million $USDT on #TRON! When 1 billion? #TRX $TRX pic.twitter.com/xtTopEqViD

— Justin Sun🌞 (@justinsuntron) December 11, 2019
The USDT migration to TRON seems a little nonsensical once one takes the project's own market capitalization into account, however. Currently, TRON's market capitalization is valued at
$944M
while it represents
$916M in USDT.
Moreover, TRON is actually 
down 
from when it started migrating USDT to its blockchain. On March 15, 2019, it was trading at $0.022 whereas it is now trading at $0.014. If Tether is a real asset with consequence and validity, the migration of close to $1B USDT to TRON would surely increase its value.
What It All Means
There are reasons to believe that Tether has been moving USDT to multiple blockchains as a means to diffuse responsibility. Let's not forget that Tether has been quietly converting its USDT from its native OMNI blockchain to both Ethereum and TRON. Both of these blockchains now have massive amounts of USDT represented on-chain—this effectively means that if Tether were to go down, it would also inevitably drag down the two networks. Tether is also developing a
Chinese renminbi-backed stablecoin as well.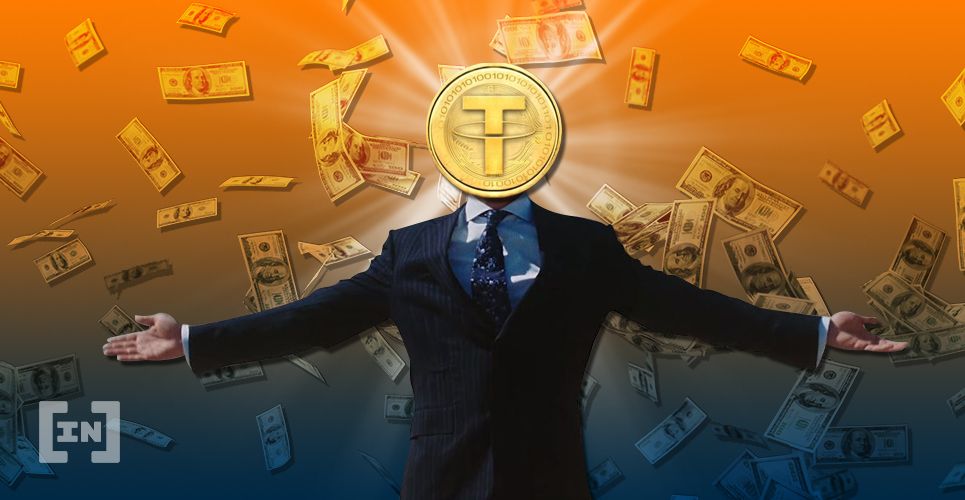 Tether is facing a few high-profile lawsuits after it has been demonstrated that the asset might not be backed by dollars, a fact admitted to
by its own co-founder. 
It is currently facing
a record $1.4T lawsuit
which alleges that Tether manipulated Bitcoin's price to the detriment of the entire industry. Bitfinex and Tether were also recently linked
in the notorious Paradise Papers.
Taking all this all into consideration, it becomes clearer why Tether is mass migrating its USDT to other blockchains. It is a long-term strategy to further embed itself in as many blockchains as possible, thus effectively making it 'too big to fail' for the entire industry.
---
Images are courtesy of Twitter, Shutterstock.
Disclaimer
All the information contained on our website is published in good faith and for general information purposes only. Any action the reader takes upon the information found on our website is strictly at their own risk.