Bitfinex has been accused of market manipulation in a federal class-action suit. The plaintiffs allege that the controversial exchange platform has been using its Tether
stablecoin
to push up the price of Bitcoin, causing more than $1.4 trillion in damages.
The exchange stands accused by plaintiffs represented by lawyers Vel Freedman and Kyle Roche. The two legal specialists are representing the late David Kleiman's estate in the ongoing legal battle with the much-disputed, so-called creator of Bitcoin,
Craig Wright
, as BeInCrypto has previously reported.
Today, @RocheFreedmanLP filed a class action lawsuit on behalf of those who own cryptocurrency against Tether and Bitfinex (and others) for manipulating the cryptocurrency market to create the largest bubble in history. @VelvelFreedman @joemdelich https://t.co/c3iOW5eTF7

— Kyle Roche (@KyleWRoche) October 7, 2019
Does Bitfinex Drive the Bitcoin Price?
The
lawsuit
was filed yesterday in the United States District Court in the Southern District of New York against the cryptocurrency exchange, its sister company, Tether, and other defendants. It states that as per publicly available documents, the exchange was involved in a scheme to "defraud investors, manipulate markets, and conceal illicit proceeds." It states that the Commodities Exchange Act, Sherman Act, federal RICO statute, and New York trade practices laws have all been violated by the exchange. The lawsuit names David Leibowitz, Benjamin Leibowitz, Jason Leibowitz, Aaron Leibowitz, and Pinchas Goldshtein, as well as "all others similarly situated" as plaintiffs. Meanwhile, those facing the allegations are listed as iFinex Inc., BFXNA Inc., BFXWW Inc., Tether Holdings Limited, Tether Operations Limited, Tether Limited, Tether International Limited, DigFinex Inc., Philip G. Potter, Giancarlo Devasini, Ludovicus Jan van der Velde, Reginald Fowler, Crypto Capital Corp., and Global Trade Solutions AG. The document mentions a Bloomberg study on the cryptocurrency market and US Dollar Tether's impact upon it. Those behind last year's research argue that Tether Ltd. is responsible for printing vast amounts of USDT, which is sent immediately to Bitfinex to by up Bitcoin. This, apparently, "drives the price."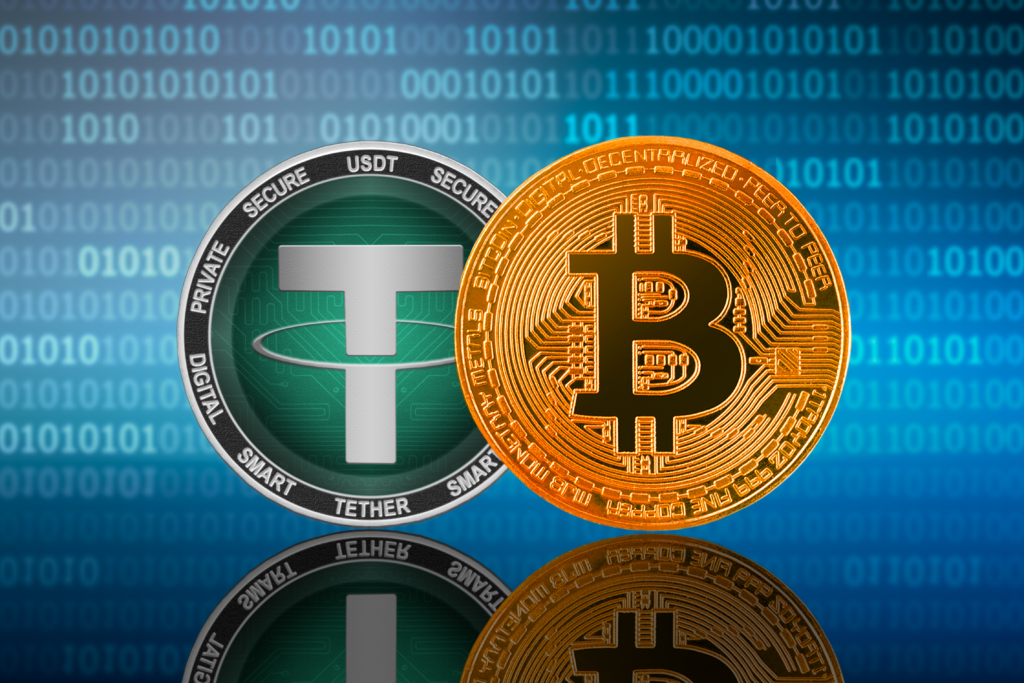 Preemptively Prepared
Interestingly, the class-action lawsuit follows a Bitfinex
statement
preempting any such legal proceedings. In the statement, posted on October 5, the exchange platform vigorously refutes the allegations against it:
"Bitfinex is aware of an unpublished and non-peer reviewed paper falsely positing that Tether issuances are responsible for manipulating the cryptocurrency market. Bitfinex vigorously disputes the findings and conclusions claimed by that source, which rely on flawed assumptions, incomplete and cherry-picked data, and faulty methodology."
In the preemptive
statement
, the trading venue goes on to allege that the very penning on the report mentioned may have been part of the lawsuit itself, which it describes as a "shameless attempt at a money grab."  Describing the accusations as "baseless," it states:
"Bitfinex and its affiliates have never used Tether tokens or issuances to manipulate the cryptocurrency market or token pricing. All Tether tokens are fully backed by reserves and are issued and traded on Bitfinex pursuant to market demand, and not for the purpose of controlling the pricing of crypto assets."
Naturally, given the scale and potential implications, BeInCrypto will bring you more on these legal proceedings as they continue to develop.
What do you think about the allegations that Bitfinex has been using USDT to pump the price of Bitcoin? Do you think there's any truth to them? Let us know your thoughts below. 
---
Images are courtesy of Twitter, Shutterstock.
Disclaimer
All the information contained on our website is published in good faith and for general information purposes only. Any action the reader takes upon the information found on our website is strictly at their own risk.