The Bitcoin halving event is only a few short days away, and the anticipation is rising.
"Google searches for 'Bitcoin halving' have exceeded 300% of the volume seen before the 2016 halving event," as pointed out by Casa Co-Founder and CTO Jameson Lopp on Twitter. The massive interest in the event, what it means for Bitcoin, and how it relates to fiat currency during the crisis appear to be driving the search explosion.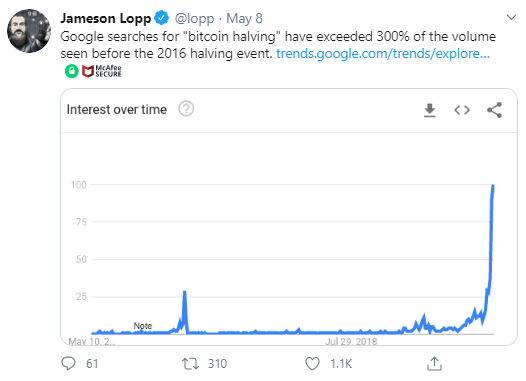 On a regional basis, the searches were led by Alaska, which recorded the highest search numbers. Other states like Maine and California also ranked in the top five. 
Why search?
The search numbers reveal that a broader portion of the general public is at least aware of Bitcoin and the halving event. Most searches would likely be related to seeking information on the halving and might therefore be from those unfamiliar with the coin. 
Additionally, during a time of unprecedented financial hardship brought on by COVID-19, the US government has greatly expanded the existing money supply. This has stoked fears of inflation and could be lending increased interest in the supply reduction built into Bitcoin.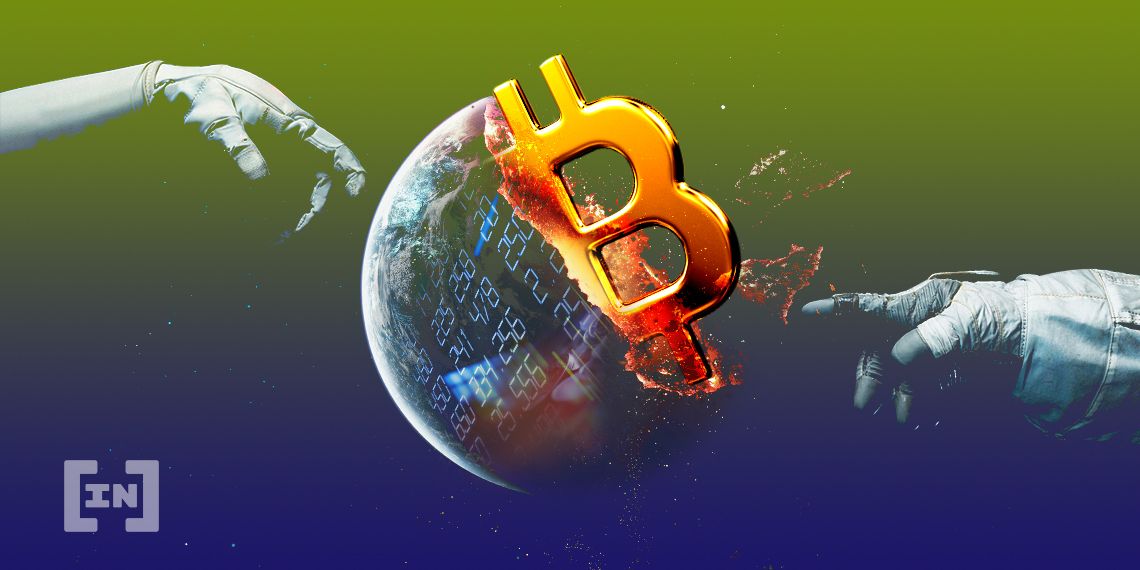 Fundamentals or FOMO?
The action in price has also corresponded with the increased search traffic. The Bitcoin price has increased by nearly 25% in the first 10 days of the month. 
This price action has some speculating about a widespread fear of missing out—often referred to as FOMO. FOMO can drive prices up without any underlying fundamentals, resulting in a bubble. Such an event occurred in the months following the previous halving when in 2017 Bitcoin saw its all-time high.
This current price increase, however, appears to not be driven by FOMO. Larry Cermak, director of research and analysis at The Block, pointed out the difference in the two events on Twitter. 
Some of you don't seem to understand so let me help. This is retail FOMO pic.twitter.com/ekW79dqN14

— Larry Cermak (@lawmaster) May 8, 2020
Cermak's analysis shows that numbers of new followers on Twitter for major cryptocurrency handles like Binance and Coinbase have not increased. Without such increases, the price increase is seemingly not based on FOMO. 
Nevertheless, the price has increased. This, coupled with the increase in Google searches, has led to a belief that fundamentals are stronger than during the 2016 event. 
Be sure to check out BeInCrypto's in-depth video guide on everything you need to know about Bitcoin's upcoming halving:
Disclaimer
All the information contained on our website is published in good faith and for general information purposes only. Any action the reader takes upon the information found on our website is strictly at their own risk.