This week's price movements for bitcoin, gold, the S&P 500, and this week's wildcard stock Canopy Growth Corporation, with bonus Airbnb.
Bitcoin (BTC)
Bitcoin (BTC) has mostly been trading sideways, but compared to last week, it has overall been bearish. Last week's bull run saw BTC's price jump from around $51,500 on March 26 to nearly $60,000 on March 31. However, on April 1, it began channeling between $58,000 and just below $60,000.
On April 3, the price fell to $57,000, which it struggled to overcome the next day before falling back to that level on April 5. Later that day, though, the price bounced back up above $59,000. Persistent selling pressure then took it back down to $56,000 by April 7. Bitcoin is currently trading just below $58,000.
Despite this short-term volatility, bitcoin is still in an overall uptrend, according to Fairlead Strategies analyst Katie Stockton.
"In our reports, we've highlighted a short- and intermediate-term neutral view for both bitcoin and ethereum (ETH), within the context of their long-term trends," she said. "So, if we were a long-term holder we'd certainly sit with these coins."
GOLD
Gold had a rollercoaster ride last week, which ended on an upswing. That trend continued this week.
On April 1, gold continued trading up before rising to $1,730 by the end of the day. It reached nearly $1,735, where it stalled going into the weekend. Gold channeled mostly between $1,730 and $1,720 when markets reopened on April 5.
Meanwhile, April 6 began with buying pressure that largely continued into the afternoon, rising to $1,745. Gold floated down to $1,735 by the end of April 7. But buying pressure early in the day pushed gold's price up to $1,755, where it is currently trading.
This is the highest gold has been trading for over a month, as the dollar and U.S. yields dropped and the Federal Reserve's reaffirmation of its dovish policy stance also lifted its appeal.
Bob Haberkorn, senior market strategist, RJO Futures, said:
"The dollar and U.S. yields are coming off, and that's the key catalyst right now. A pretty unimpressive jobs number is also helping push gold higher."
Haberkorn further added:
"And the fact that we're above $1,750, which is a key technical level, shows that gold has some legs to continue higher."
SPX
The S&P 500 (SPX) reached a new all-time high last week, rising above the $4,000 threshold for the first time. This pushed on to $4,020 on April 1. On April 5, the price had gapped up even further, pushing past $4,080 by the end of the day.
It seemed to have met resistance at this point, trading at this level for the next two days. However, on April 8, it began trading up again, reaching $4,095, where it is currently trading.
One reason the S&P 500 eked out another record closing high was minutes from the Federal Reserve's March meeting. The minutes mentioned policymakers' commitment to accommodative monetary policy to support a full economic recovery while showing concerns about the job market's recovery.
Mike Loewengart, managing director of investment strategy at E-Trade Financial, wrote:
"With the tick up in jobless claims this week, we're back up to the elevated levels we saw to kick off the year."
CGC
This week's wildcard stock is Canopy Growth Corporation. Over the past few months, the stock of the Canadian cannabis company had traded largely like a cryptocurrency.
After seeing increased momentum towards the end of last year, it exploded in the new year, reaching an all-time high by mid-February. However, like the crypto markets, it tumbled down towards the end of the month.
Although unassociated with cryptocurrencies, the marijuana industry is also a relative newcomer to financial markets.
Although the stock has struggled in the past month, some good news is on the horizon. The company announced this week that it would be acquiring Toronto-based Supreme Cannabis Co. Inc. in a stock and cash deal valued at about $345.6 million. As marijuana becomes increasingly legalized across States in America, this consolidation could CGC meet that exploding demand.
ABNB
This week's bonus stock in Airbnb (ABNB). ABNB had its IPO on Dec. 10, 2020. Despite occurring in the midst of a global pandemic, the house-sharing platform popular with tourists has fared well coming into the new year.
The stock saw healthy buying pressure in the first month of the year. This continued to its peak, once again in mid-February, of $219.88. As a new stock, it has seen a lot of volatility, but its overall bullish trend now appears to be trading sideways, as another spike in mid-March failed to clear the previous all-time high. It is currently trading around $182.
Disclaimer
All the information contained on our website is published in good faith and for general information purposes only. Any action the reader takes upon the information found on our website is strictly at their own risk.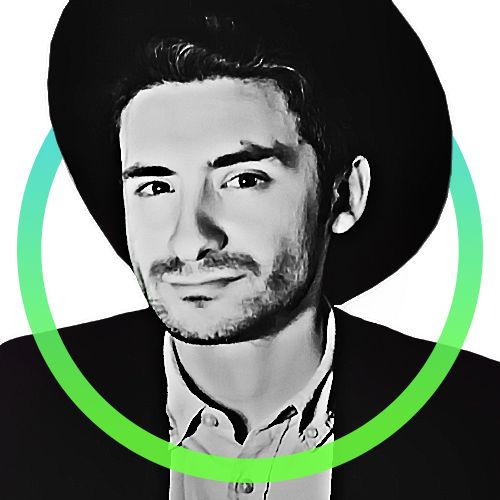 Nick is a data scientist who teaches economics and communication in Budapest, Hungary, where he received a BA in Political Science and Economics and an MSc in Business Analytics...
Nick is a data scientist who teaches economics and communication in Budapest, Hungary, where he received a BA in Political Science and Economics and an MSc in Business Analytics...
READ FULL BIO
Sponsored Sponsored