The world is facing massive economic crises. People are struggling to put food on their plates in low to middle-income countries. Play-to-earn may be a way to combat this problem.
David Beasley, Executive Director of the World Food Programme (WFP), sounded the alarm about global hunger and food security back in December 2020. At the time, the number of people marching "towards starvation" spiked from 135 million to 270 million due to the COVID-19 lockdowns.
In most low to middle-income countries, NFT games are sparking a new monetary revolution to help subside the damages caused by their local economic turmoil.
Beasley warned 2021 would be catastrophic. "Famine is literally on the horizon and we are talking about the next few months," he said. 
Noting how the WFP stepped in to deliver aid when the global airline industry shut down at the start of the pandemic, he warned anew that 2021 risks becoming the worst humanitarian crisis year since the founding of the United Nations "and we will have to step up."
Food prices are approximately 33.9% higher than last year and have hit their highest levels since July 2014, according to the U.N Food and Agriculture Organization (FAO). 
The Great Lockdown is the IMF's term for the government shutdowns, beginning early in 2020. These disrupted supply chains, decimated food supplies and affordability.
Nutrient-rich foods like eggs, fruits, and vegetables have become ten times more expensive than staple foods like rice or wheat in sub-Saharan Africa, and prices are still rising. 
Monthly food costs in Syria skyrocketed by 240%, as the number of food-insecure people there grew by 1.4 million. Prices of wheat and cassava grew 62% and 41%, respectively, since February 2020. Meanwhile, the cost of maize in Kenya increased by 60% in 2019.
The price of rice in Nigeria, meanwhile, increased by over 30%. Food prices in South Sudan tripled in March 2020. The price of basic food stamps in Ghana increased by as much as 33%. 
The gaming market as a lifeboat 
The crypto market has long been seen as a lifeboat from uncertain economic realities. In fact, that very well may have been Satoshi Nakamoto's intentions.
However, how about the gaming market? Could the $152 billion gaming market become a lifeboat from sinking fiat currencies, as well?
Web3 has opened up new internet, and Web3 games are growing and garnering ever-increasing adoption. As we've already seen in the cryptocurrency markets, attention begets attention.  
It seems that the play-to-earn model could be the future of gaming. This is a big win for the cyberpunk-minded crypto-enthusiasts who believe in open economies.
In the play-to-earn model, participants add value by playing and spending time in the gaming ecosystem. Games are no longer merely about having fun.
Billions are being invested into games. As much as $9.6 billion in the global gaming industry in the 18  months leading into 2019. In the first half of 2021, two dozen blockchain-based gaming companies have taken on $476 million in investments.
How play to earn can save lives and livelihoods
Bitcoin, Ethereum, and other cryptocurrencies have already changed people's lives. Now, play-to-earn games have the opportunity to do the same.
Play-to-earn is a model for games where players can earn real money or other rewards by playing. Players can earn in-game tokens, which can then be converted into liquid cryptocurrency and sold on the open markets. This could be life-changing in low-wage economies.
"Crypto economies have already begun to shape the future of work. They blend how we play, learn, organize, socialize, and create with ownership and income generation. In this sense, what is currently transpiring is much broader than work," Stephen McKeon, Professor at University of Oregon, told Forbes.com
Asia takes up play-to-earn
The Great Lockdown led to an official unemployment rate in the Philippines of 8.7% in February 2021. Furthermore, nearly 10% of the employed population was looking for more work.
The unemployment rate back in January 2020 was only 5.3%. According to the 2020 Global Hunger Index, the Philippines ranks 69th out of 107 countries ranked by the Global Health Index.
Particularly, in South-East Asia, countries like Vietnam, Philippines, among others, are raking it in through these play-to-earn models.
Playing games like Axie Infinity alone can generate more than $40 a day just to accomplish in-game objectives. This is more than most minimum wages in developing countries.
Now, there have been more lucrative opportunities within the play-to-earn space where you can purchase fleets or stables of playable characters and loan them out to others looking to play but don't simply have the money.
Crypto is not only solving financial inclusion through multiple different financial services, but now gaming opens doors to those who couldn't access or found it difficult to participate in high-entry barrier applications.
Andreessen Horowitz (a16z) sees the problem and wants to be part of the solution, having invested in a Philippine-based play-to-earn community, Yield Guild Games. Increasingly, the true potential of play-to-earn games to put food on the tables of families in developing nations will become clear. 
Play-to-earn games will make a lifesaving token economy possible. Individuals throughout the world can compete in various online tournaments, achieve varying degrees of status and income by playing games.
For instance, a player might compete in binary stock-picking duels and tournaments. If their portfolio performs better than their competitors, they can earn rewards in the form of, say, NFTs, which are items with real-world demand. 
It's not just playing to earn
Furthermore, it's not just the play-to-earn model proliferating at present. Alongside play-to-earn, which is the most developed earning model highlighted in this piece, individuals can do more than play a game and earn. 
For instance, new "labor-to-earn" models continue to crop up—for example, the "bounty hunter" strategy of crypto's ICO days.
Learn-to-earn and participate-to-earn pay users for using a protocol, such as social apps such as Minds. At Minds, users earn tokens by posting, linking, and sharing. As people use the network, the more valuable it becomes and the more users earn rewards. In create-to-earn models, users create art, such as NFTs, to earn tokens.
An online community stoked by the prospects of generating income? There can be little doubt: The economics make sense for play-to-earn games in the context of wider cryptocurrency adoption.
Disclaimer
In compliance with the Trust Project guidelines, this opinion article presents the author's perspective and may not necessarily reflect the views of BeInCrypto. BeInCrypto remains committed to transparent reporting and upholding the highest standards of journalism. Readers are advised to verify information independently and consult with a professional before making decisions based on this content.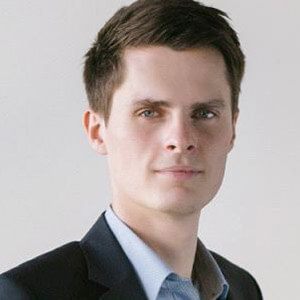 Andrius Miron , CEO of Gamestarter
Former CTO of CFlow, Andrius Miron is now spearheading as CEO of the largest NFT gaming marketplace and fundraising platform, Gamestarter; a competing powerhouse platform of...
Former CTO of CFlow, Andrius Miron is now spearheading as CEO of the largest NFT gaming marketplace and fundraising platform, Gamestarter; a competing powerhouse platform of...
READ FULL BIO
Sponsored Sponsored