No one would have believed in the latter half of the 20th century that one could earn a living from gaming. Yet, we are steadily moving towards that world. Presently, a breakthrough is unfolding in the gaming sector, leveraging cryptocurrencies, decentralized exchanges, and non-fungible tokens (NFTs).
As a result, the scope for monetizing in-game objects and textures has widened substantially in the past decade. However, innovations in blockchain technology are taking Play-to-Earn (P2E) gaming a step further. Thanks to P2E games, anyone can generate revenue from the game environment.
As the popularity of Play-to-Earn games grows, they capture markets in almost every existing type of gaming. Contrary to traditional Pay-to-Win games, those based on blockchains and NFTs strike a balance between Pay-to-Win and Play-to-Earn.
In crypto-based P2E gaming, players can grind to acquire assets or tokens redeemable for in-game utilities and tradable in secondary markets. Profitable as it is, this paradigm shift in gaming has been particularly consequential in the wake of the ongoing global pandemic.
Play-to-Earn and blockchain
In general, decentralized networks and cryptocurrencies have made the P2E model highly feasible for the gaming sector.
On the one hand, payments have become more streamlined and accessible due to the underlying blockchain technology. On the other, NFTs facilitate the monetization of in-game assets without the risk of counterfeit.
Furthermore, the gaming environment can also break away from the traditional developer-to-user, top-down model.
For instance, Nine Chronicles — a free, PvP, RPG game — runs on fully decentralized servers that users maintain via Peer-to-Peer (P2P) networks.
Another P2E metaverse, Mars4, is integrating diverse NFTs with immersive simulations of Mars exploration. In doing so, this P2E game is combining the experience of Axie Infinity and Decentraland. Thereby enabling players to acquire and trade "virtual land" on the red planet.
The social and economic impact of Play-to- Earn
It is pretty evident that earning from playing video games is going to create a significant social impact. It changes gaming from something that is simply consumed to something that makes money for the player.
Earlier, only professional e-Sports gamers could aspire to monetize their gaming time substantially. In the emerging world of crypto-based P2E games, this option is available to everyone, even amateurs.
Play-to-Earn gaming also creates complex in-game economies. In-game economics have existed for some time now, but the Play-to-Earn model increases the cash flow within the virtual economy as gamers are also earning through their gameplay.
People who had lost their jobs due to pandemic-induced shutdowns have now turned to Play-to-Earn gaming as a steady source of income. In this regard, Axie Infinity Play-to-Earn model has gained serious traction in the Phillippines. Over 60,000 Filipinos earning from the game. Nevertheless, Axie Infinity isn't the only game in town.
Another popular title, My Defi Pet, enables users to breed, evolve, and combat in-game monsters, similar to Axie infinity. This P2E game running on the decentralized KardiaChain network uses Chainlink VRF to create a safe environment for users to trade and earn tokens.
Besides being a means of direct income for players, P2E gaming has become the arena of significant investment and returns.
For instance, an upcoming NFT game, The Sandbox, allows users to buy up virtual land and assets within the game's environment. Though it's yet to be released, big gaming companies like Atari have bought up much "land" in the game.
Town Star, a promising P2E game from the developers of Farmville, is putting out a prize pool of $1 million. Like its predecessor, Town Star is a farming game with weekly challenges that users can take up for rewards.
A word of caution
Earning while playing video games might sound like a get-rich-quick scheme. To an extent, it is. Despite this, players need to be watchful of several things with their earnings. For one, transaction fees and in-game purchases can eat into your earnings unless you manage them carefully.
Moreover, there can be certain risks involving value and liquidity as well. For instance, MMORPG "MIR4" had a recent issue with its in-game token 'Draco' losing 50 percent value. Increased selling pressure is most likely what caused this, as players were cashing out their earnings.
Upcoming titles to watch out for
Apart from the ones already shining brightly, a host of blockchain-based games are coming out soon. Players have a range of choices, depending on what genre they want.
The upcoming expansion to Axie Infinity, called Lunacia, will likely make the base game's economy much more robust. For 4x gamers, titles like Echoes of Empire might prove highly lucrative.
Thetan Arena is an upcoming game for Multiplayer Online Battle Arena (MOBA) and battle royal players, with exciting gameplay mechanics.
Big-time investors like Animoca Brands and Coin98, among others, are getting behind this venture. Considering the speed at which P2E gaming is evolving, it's only a matter of time before they comprise a primary economic domain for the youth and aged alike.
Disclaimer
Following the Trust Project guidelines, this feature article presents opinions and perspectives from industry experts or individuals. BeInCrypto is dedicated to transparent reporting, but the views expressed in this article do not necessarily reflect those of BeInCrypto or its staff. Readers should verify information independently and consult with a professional before making decisions based on this content.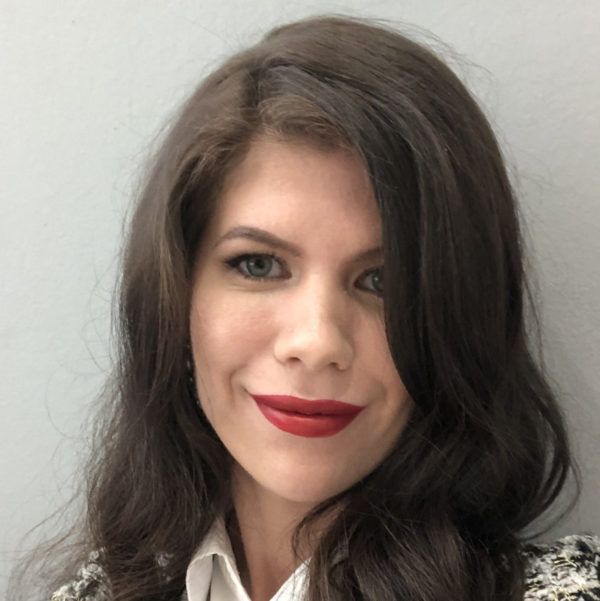 Julia is a researcher and journalist who covers the latest trends in finance and technology. Her works are featured by popular fintech magazines, including Investing,...
Julia is a researcher and journalist who covers the latest trends in finance and technology. Her works are featured by popular fintech magazines, including Investing,...
READ FULL BIO
Sponsored Sponsored