It makes perfect sense.
This is the season of the year for peace, hope, joy, and goodwill. Nobody wants to spend Christmas wallowing in the sadness of a terrible, year-long bear market. Everybody wanted a spark of hope.
None of those terms describes anything close to what the cryptocurrency market gave investors this year.
The markets have been so brutal, hope is really all investors had to rely on. There was no peace, no joy, no goodwill this year. To top it off, Bitcoin ruined Christmas. https://twitter.com/Bitfinexed/status/1077557419532865536 Suddenly, all hope was lost. A 10 percent decline in the market, pretty much across the board. The dreams of renewed prices and a revived crypto economy were crushed. Some were hit harder than others.
Across the Board
Apparently, Bitcoin Cash (BCH), still bitter about the hard
forks
, infighting, and shady hash power behavior exhibited over the past 12 plus months, was just waiting to give us a great big Christmas miracle. The Bitcoin Cash miracle came in the form of an 18.38 percent drop in price. As of Christmas morning, BCH stood precariously at $166.81 USD. Not to be outdone, Ethereum (ETH), otherwise known as the great dApp hope, followed right behind BCH. Ethereum was really supposed to do great things. With ICOs dwindling in credibility, and smart contracts, dApps, and other business operational features taking over the crypto space and promising truly great things, Ethereum was supposed to be the next big thing. Today, its biggest thing was a 12.85 percent drop in price, leaving a sad, sorry $128.28 under the Charlie Brown Christmas tree. Worse than Ethereum was
EOS
. Not only confirming that even the dApp future of blockchain is safe from this horrific year but going even further, with a 16.10 percent drop, EOS really tanked. Perhaps the worst part of the EOS dump is the fact most people invested in EOS actually believe in the product. Time will tell if they still believe, but for Christmas, all hope is lost. Financial application platform
Stellar
(XLM) was right at the 10 percent dump mark. Perhaps this is appropriate from a financial specialist, to exhibit so unbelievably accurate a loss, right at the mean drop percentage. Stellar investors just will not be seeing it that way. In fact, the worst gift possible for anyone investing in anything finance is a dump in price. Merry Christmas Stellar investors.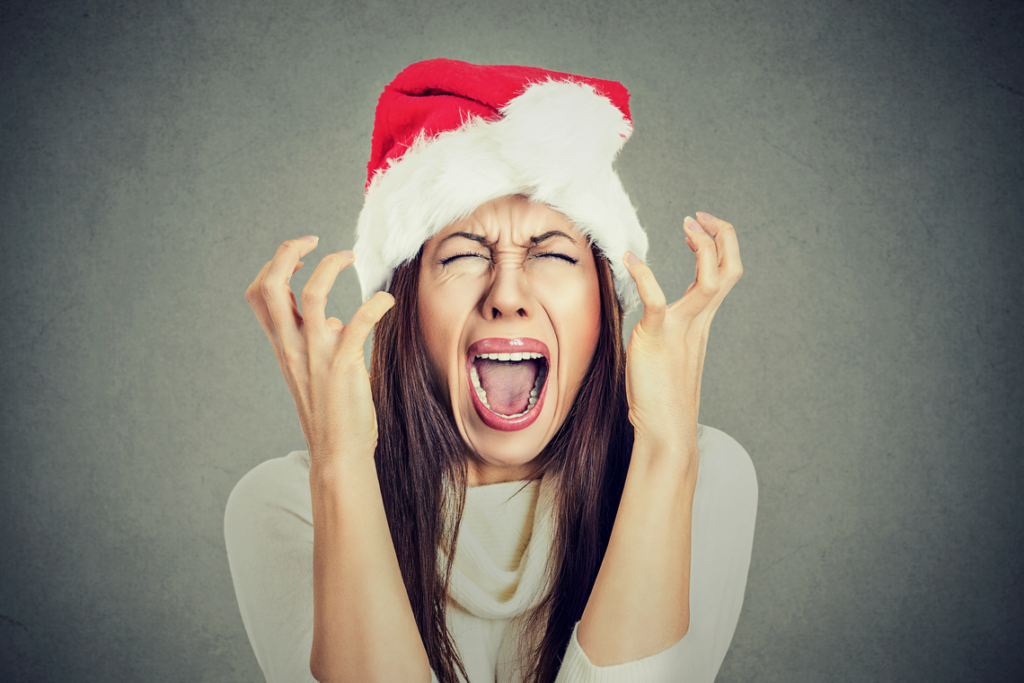 Bright Spots
Not every token performed this poorly on Christmas morning.
Tether (USDT)
only went down about 0.25 percent. However, the
stablecoin
was only at $1.02 USD to start, so really, what can one expect? Some argue that stablecoins are a special combination of the worst of fiat and crypto. It is highly unlikely that anybody expected any sort of Christmas bonuses from Tether. Poor Tether. Twitter was flooded this morning with investors and analysts expressing their disappointment.
On the first day of Christmas, my true love sent to me…

A big steaming dump, to liquidate all the bulls who believed the market had reversed. pic.twitter.com/3BlB1eIXIJ

— Bitfinex Parody (@Bitfinex2) December 25, 2018
For some, like Twitter handle Bitfinex Parody above, this confirmed their existing beliefs that the bear market was not over. For the rest of us, heartened by recent bold predictions of a recovery, or at the very least, the beginnings of correction, this morning's market recap was the equivalent of a lump of coal in each and every one of our stockings.
Hope for Christmas Future?
How long will this drop last? Only time will tell. While investors can take encouragement from the fact that this is not really such a great change from the past year, where prices have fallen from great heights more times than most of us care to remember, tokens are getting to a point where there isn't much farther down to drop. With miners shutting down operations due to extended periods with no profitability, the Bitcoin difficulty algorithm has been forced to correct itself to a great degree. Other platforms have shut down operations altogether. But it is Christmas, and hope remains. The new year is almost upon us, bringing with it the promise of greater, more widespread blockchain use cases, higher degrees of anonymity, and increased scalability on the Bitcoin platform and beyond. With that bright future at the forefront of our minds, Merry Christmas to all, and to all a good night.
Is this a temporary bottom? Or is there more sorrow to come before the bottom is reached? Let us know in the comments below! 
Disclaimer
All the information contained on our website is published in good faith and for general information purposes only. Any action the reader takes upon the information found on our website is strictly at their own risk.