Few will debate that 2019 has been a big year for the cryptocurrency space. With volatile prices and huge developments across a variety of projects, this year has seen its share of both rivalries and laughter as the community has responded to this ever-changing environment.
Some of the feuds of this year come from older grudges, while others are entirely new. 2019 was like pretty much every year in cryptocurrency, with no shortage of head-butting and insults being tossed around. So now, let's take a look back at some of the most notable moments, and jokes, from the previous year.
Big Names Battle On and Off of Twitter
One of the biggest and most notorious sources of contention in 2019 was the infamous Craig Wright, who has carried on his assertion that he is the "real" Satoshi Nakamoto. Early in the year, Mr. Wright earned some intense backlash in the community for attacking several prominent members who publicly denounced Wright's insistence that he created Bitcoin.
One notable turn was when Wright tried to offer $5,000 for any information on the owner of the Twitter account Hodlonaut. This type of online harassment, combined with the tall tale that he couldn't back up, eventually led to Binance CEO Changpeng Zhao announcing that BitcoinSV, Wright's personal fork of Bitcoin Cash which he claims is the "true" Bitcoin, would be de-listed from the exchange.
Craig Wright is not Satoshi.

Anymore of this sh!t, we delist! https://t.co/hrnt3fDACq

— CZ Binance (@cz_binance) April 12, 2019
While Wright spent the year battling a variety of detractors and legal issues, one other public confrontation came just in the last couple of months. As BeInCrypto originally reported, while at the AIBC Summit in Malta early in November, Wright had a heated exchange with HEX founder Richard Heart (himself a controversial figure).  In the short back-and-forth, Heart fired pointed questions at Wright clearly designed to irk him, such as "why did you lie about being Satoshi?"
🔴BREAKING🔴

Unbelievable scenes at #AIBCsummit as @RichardHeartWin confronts Craig Wright during his $BSV talk #blockchainisland pic.twitter.com/6ejNJAGaqj

— BeInCrypto (@beincrypto) November 8, 2019
While Wright may be one of the biggest scrappers this year, his aren't the only fights going down inside the cryptocurrency community. One notable spat that went on recently involved Jared Tate (@jaredctate), founder of DigiByte, taking shots at both Justin Sun of TRON, as well as Poloniex, who recently partnered. This tirade led to the official Poloniex account quickly claiming that it had decided to delist DigiByte as it was "not qualified for our listing standard." As of mid-December, the exchange had not yet made good on this threat.
We don't own any US customers' data as all of them are preserved by Circle. BTW, after careful review, we decided #DigiByte is not qualified for our listing standard. We will delist $DGB soon. Details to be announced.

— Poloniex Exchange (@Poloniex) December 5, 2019
Long-Time Nay-Sayers Back for More This Year
Not every battle in the cryptocurrency world came from within. Multiple prominent detractors from the legacy financial system launched attacks on the space this year. While their sentiment isn't new in 2019, some of their antics are. For one, long-term cryptocurrency hater Nouriel Roubini (@Nouriel) went head-to-head back in April with Ethereum co-founder Vitalik Buterin on topics of anonymity and centralization in the cryptocurrency ecosystem. While the meeting was cordial, Roubini never budged on his assertion that cryptocurrency is unsafe and ineffective.
Another outspoken non-believer in Bitcoin is Peter Schiff (@PeterSchiff). Known for promoting gold and turning his nose at digital assets, it caused a bit of a stir when word came out that the famous gold-bug actually was holding some Bitcoin, which he claims he was gifted. This prompted Schiff's Bitcoin rival, Anthony Pompliano (@APompliano), to spread the word as well as gift the man some additional coin. This promptly led others across Twitter to do the same.
The vocal Bitcoin hater @PeterSchiff recently admitted that he actually does own some Bitcoin.

Never listen to what they say, always watch what they do with their money!

— Pomp 🌪 (@APompliano) July 5, 2019
Attack of the Cryptocurrency Memes
To the cryptocurrency world, Schiff is seen as a hold-over from the fading era of legacy assets. This, of course, makes him a prime target for memes that attack his long time playing the trading game:
Peter Schiff preparing to share a 1k chart; pic.twitter.com/jLw0GUNjF5

— FatihSK (@FatihSK87) December 3, 2019
Not all of the memes posted were divisive though. One thing most of the cryptocurrency world, as well as financial, seems to agree on is their disdain for Facebook's upcoming Libra currency.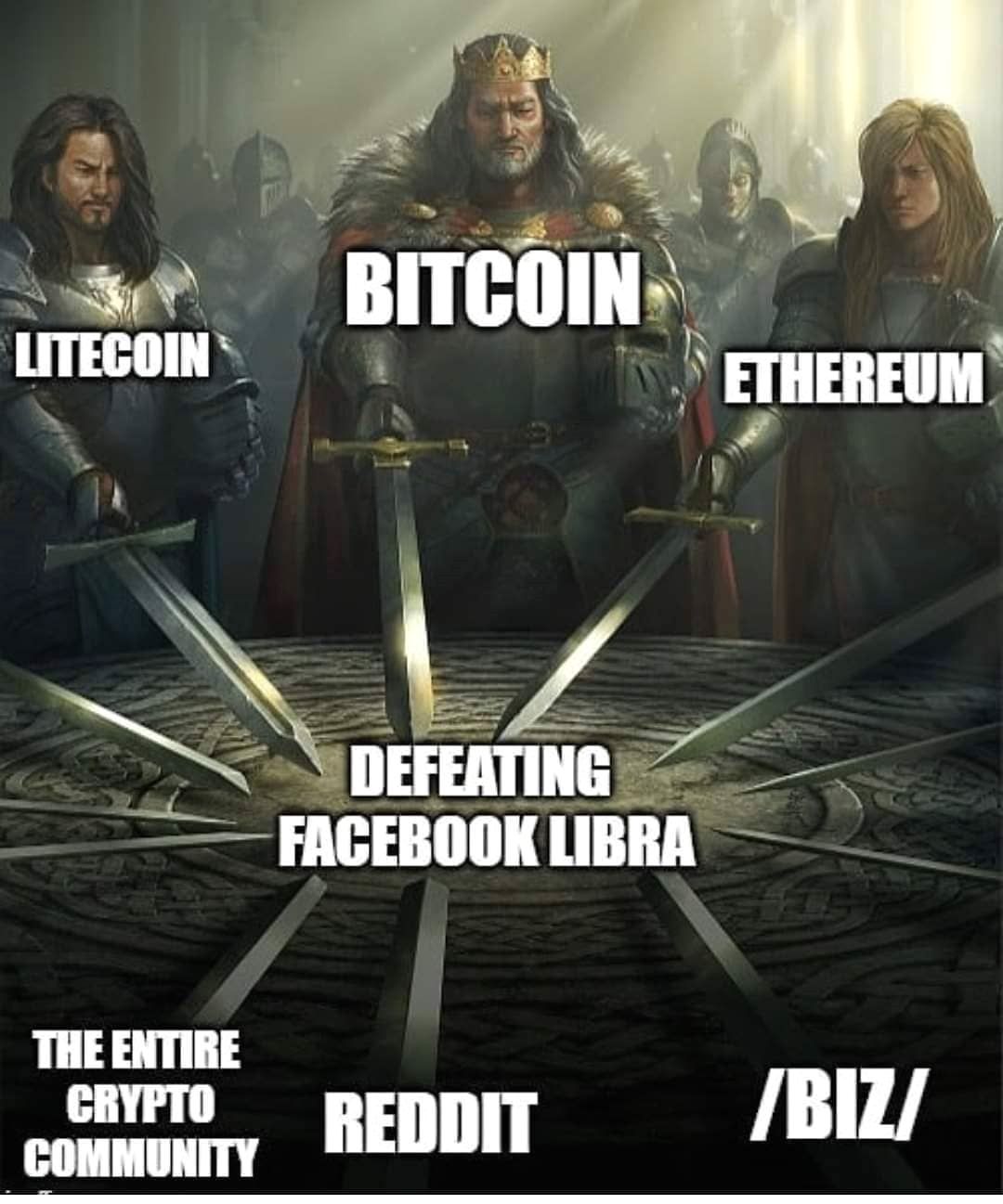 Market Sentiment Dominates Community Humor
While 2019 had plenty of "attack" memes, in truth the most common topic to come up was market conditions. Early in the year we saw a good amount of optimism over prices, and we can see this reflected by what was being posted back in May:
This meme rocks!!! pic.twitter.com/gG4HkxnxAt

— Crypto Feel-Good (@CryptoFeelGood) May 12, 2019
Of course, this doesn't mean users had forgotten just how far we had fallen from the highs of late 2017/early 2018, and perhaps a few people were still a little burned by it: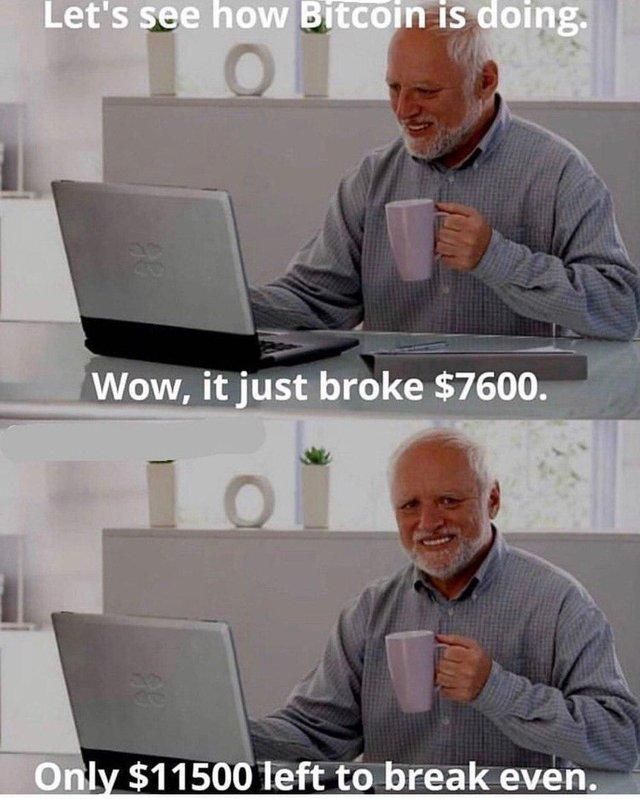 As the end of the year came on, it seems the market only sank lower and lower. This has led to some in the community posting memes that are reflective of users' growing apprehensions: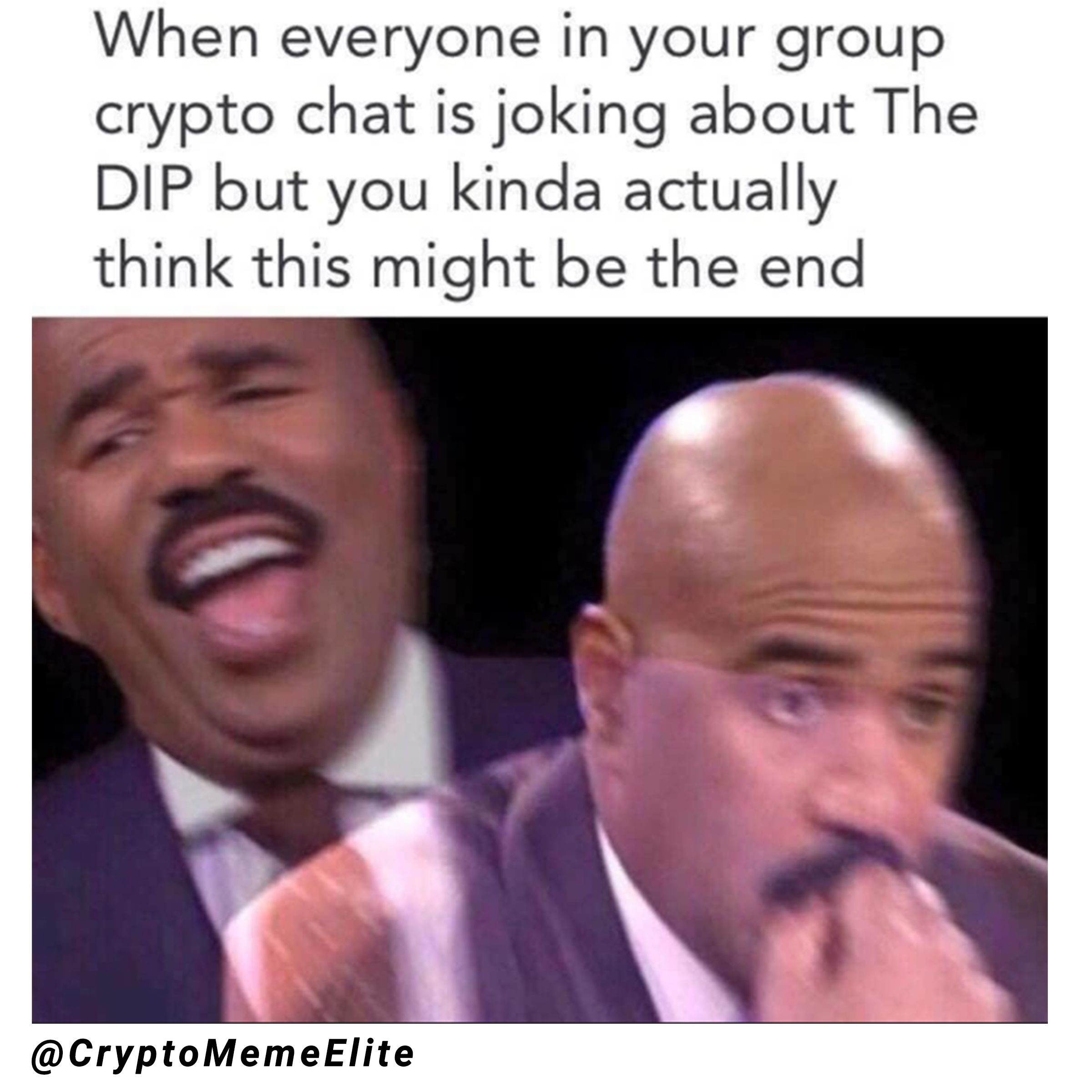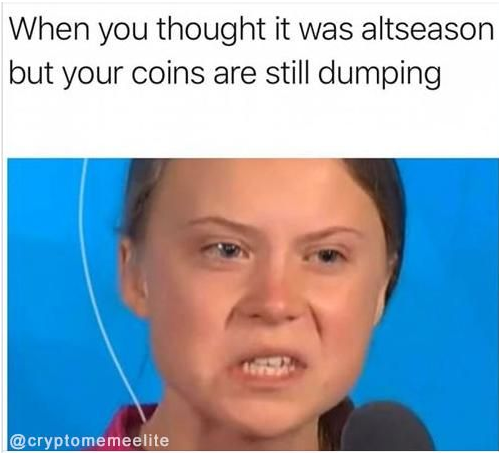 To be sure, it has been a wild year in cryptocurrency. There have been fights and friendships, market volatility, and a never-ending stream of memes to gauge the mood on social media at any moment. Going into 2020, there may only be one meme most need to remember though. It isn't exactly new in 2019, but it is a sentiment that many can relate to: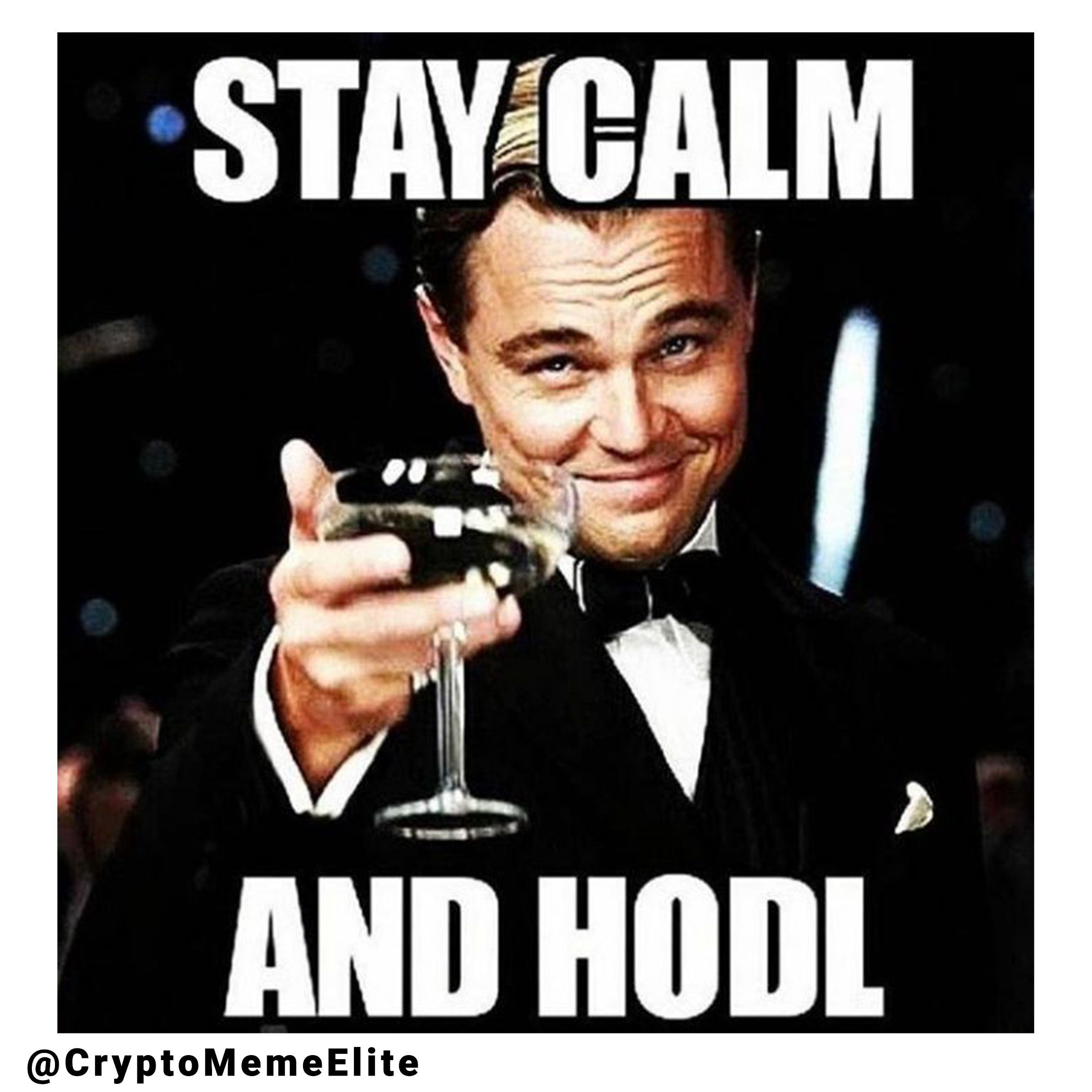 Disclaimer
All the information contained on our website is published in good faith and for general information purposes only. Any action the reader takes upon the information found on our website is strictly at their own risk.