United States-based digital assets exchange, Poloniex, has delisted the payments-focused cryptocurrency, DigiByte. The cryptocurrency community and those within the industry seem to think that the delisting is a consequence of a string of criticisms made by DigiByte founder, Jared Tate, aimed at TRON founder and CEO Justin Sun
United States-based digital assets exchange, Poloniex, which allegedly has close ties to the TRON project, has delisted the DigiByte token. This decision was made following several tweets by DigiByte founder Jared Tate criticizing the exchange, TRON founder and CEO Justin Sun, and Binance co-founder and CEO Changpeng Zhao. On Dec 3, Tate called Sun and Zhao 'crooks' who were operating on borrowed time,
Tired of the bullshit in this industry. I haven't dedicated the last 8 years of my life to sit idly by and watch #blockchain tech be hijacked by a bunch of crooks like @justinsuntron and @cz_binance. Time has come.

— Jared Tate ©️ (@jaredctate) December 3, 2019
Tate formed his opinion while writing his book, Blockchain 2035, for which he has been researching altcoins. The founder took to Twitter to state these thoughts and posted a nine-part long tweet that detailed his thoughts on the Ethereum rival founder. Among other remarks, Tate complained that the TRON network is completely centralized and that it was the 'most blatant con job.' Tate had also spoken with former TRON CTO Lucien Chen, who allegedly agreed with Tate on the issues of centralization in the project.
DigiByte Gets the Axe
In the final tweet, Tate remarked that he was upset that sensitive user data was in the hands of Poloniex, which he called a '
TRX
shill factory.' The Poloniex exchange's official Twitter handle responded to this shortly after, saying that '
DigiByte is not qualified
for our listing standard.' As for Binance, Tate has made some strong claims, saying that Binance demanded $300,000 and 3% of all of DigiByte's token supply in order to be listed. Zhao responded to this accusation, https://twitter.com/cz_binance/status/1175258923382652929
Cryptocurrency Community Reacts to the Delisting
The cryptocurrency community, while generally critical of the inflammatory remarks, has suggested that the delisting could be directly linked to the critical tweets posted by Tate. The delisting occurred only hours after Tate made the tweet. Others, such as popular analyst and trader, CryptoCred, have called out the decision saying that a 'careful review' is not possible in a matter of hours.
Crypto is fucking surreal.

DigiByte founder posts a thread criticising TRON and its usurpation of Poloniex.

Hours later, Poloniex replies saying that DigiByte is going to be delisted from their platform after a miraculous and entirely coincidental "careful review".

Stunning. https://t.co/oGsvgPjYOT

— Cred (@CryptoCred) December 5, 2019
Rob Paone, the founder of the blockchain recruitment firm ProofOfTalent, also pointed to the fact that the delisting came suspiciously quick after Tate's comments.
DigiByte founder yells at Poloniex on Twitter.

Polo says nahhhh and drops the hammer with a delist in 4 hours lmaoooo pic.twitter.com/pCoazyGmcS

— Rob "Crypto Bobby" Paone (@crypto_bobby) December 5, 2019
Poloniex and TRON Have a History
The allegations that Poloniex and TRON have connections stem from the fact that the two entities have some history. In late November, Poloniex acquired TRON's decentralized exchange, TRXMarket. It has also been reported that Poloniex posted a now-deleted tweet saying, '
Let's buy TRON
,' which raised suspicions that it was backing the project Most notable of all, however, is the fact that Sun has confirmed that he was part of the investor group involved in acquiring Poloniex from Circle.
Disclaimer
All the information contained on our website is published in good faith and for general information purposes only. Any action the reader takes upon the information found on our website is strictly at their own risk.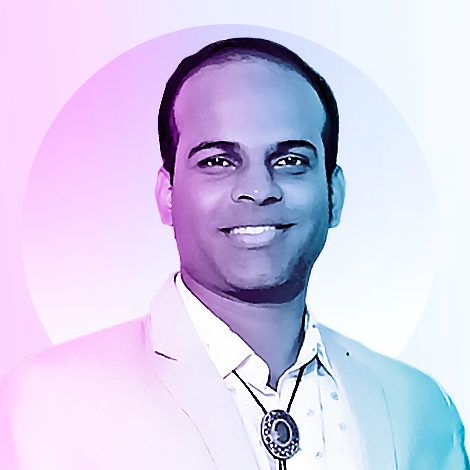 Rahul Nambiampurath's cryptocurrency journey first began in 2014 when he stumbled upon Satoshi's Bitcoin whitepaper. With a bachelor's degree in Commerce and an MBA in Finance...
Rahul Nambiampurath's cryptocurrency journey first began in 2014 when he stumbled upon Satoshi's Bitcoin whitepaper. With a bachelor's degree in Commerce and an MBA in Finance...
READ FULL BIO
Sponsored Sponsored