In this episode of the BeInCrypto video news show, host Jessica Walker looks into Avalanche, which calls itself a network of networks. Essentially, this means it is not a single chain running a single type of block. It contains multiple subnets, each running one or more heterogeneous chains. We believe its versatility and security are worth taking a look at!
How does Avalanche work?
Based on its whitepaper, Avalanche is a high-performance, scalable, customizable, and secure blockchain platform. It targets three broad use cases. First, building application-specific blockchains, that span permissioned (private) and permissionless (public) deployments. Next, building and launching highly scalable and decentralized applications (dApps). Finally, building arbitrarily complex digital assets with custom rules, covenants, and riders (smart assets).
Avalanche uses a Direct Acyclic Graph (DAG)-optimized proof-of-stake protocol called the Avalanche Consensus Protocol. It is an entirely new family of consensus protocols. As a fast smart contracts platform, the DAG allows Avalanche an estimated 4,500 transactions per second per subnetwork with under 3-second transaction settlement. Visa, by contrast, handles 1,700 transactions per second.
Avalanche team
Avalanche was founded by Emin Gün Sirer, a Cornell University computer science professor who co-directs the University's Initiative for Cryptocurrencies and Smart Contracts. He specialized in distributed networks and was exposed to Bitcoin early on.
When he founded Ava Labs, it raised $42 million in June 2020 for Avalanche in just over four and a half hours. Meanwhile, the tokens for the latest "Ethereum killer" sold all 72 million of its AVAX tokens. This brings the total initial amount of funding for the network to $60 million.
Emin's team, which includes members like Kevin Sekniqi and Maofan "Ted" Yin, also has collective experience from leading Fortune 500 finance and tech companies to high-growth blockchain companies.
Avalanche promise
Avalanche is aiming to solve the blockchain trilemma of being extremely fast, highly scalable, and all while maintaining decentralization and security. The vision from its creator is to create the first major breakthrough in decentralized systems since Satoshi first released Bitcoin.
Its ecosystem is already very large, with some notable participants like Blocknet, Pangolin, 0x, and more. This big ecosystem was facilitated, likely because it still supports the Ethereum Virtual Machine. This means that it supports tools like MetaMask and My Ether Wallet.
That makes it suitable for decentralized finance (DeFi). All the top DeFi protocols like Maker, Compound, and Aave are based on Ethereum. If Avalanche supports the Ethereum Virtual Machine, this means that these apps could easily jump ship. The question of which Ethereum killer will be successful still remains.
What is next?
Despite being a very new project, Avalanche already has the support of some serious backers like Galaxy Digital. Launched just in August 2020, it has still a long road to go down, unlike many of its many competitors like Cardano, Solana, or Polkadot.
According to the Founder of Avalanche and Associate Professor at Cornell University, Professor Emin Gün Sirer in an interview with Medium's Encode Club, he said that: "Avalanche's main idea is to make it possible to create digital assets that can be traded around the world at incredibly high speeds with very low latencies and in a transparent, fast fashion."
Disclaimer
All the information contained on our website is published in good faith and for general information purposes only. Any action the reader takes upon the information found on our website is strictly at their own risk.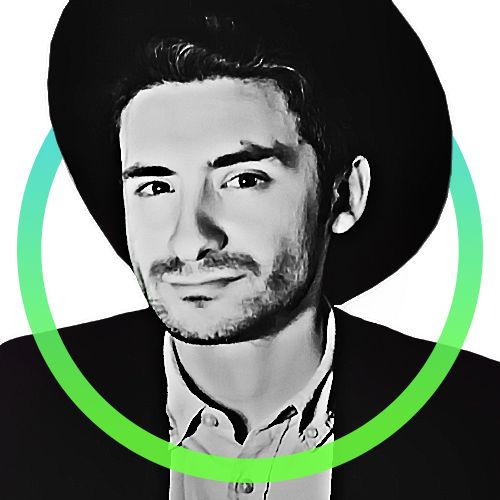 Nick is a data scientist who teaches economics and communication in Budapest, Hungary, where he received a BA in Political Science and Economics and an MSc in Business Analytics...
Nick is a data scientist who teaches economics and communication in Budapest, Hungary, where he received a BA in Political Science and Economics and an MSc in Business Analytics...
READ FULL BIO
Sponsored Sponsored