During the Second Annual Global DeFi Summit, BeInCrypto's own Leila Stein moderated a session about Layer 2 solutions where speakers discussed their optimal use cases, as well as their concerns and hopes for the space.
To kick off the discussion, Cornell Professor and CEO of Ava Labs Emin Gün Sirer addressed when Layer 2 solutions are the most appropriate. He said that Layer2 is a reasonable technique for addressing scalability issues, by taking the load off the underlying network. Transactions can be taken off the chain, resolved, then put back on, without having to use the security of the network or tiring it.
Sirer highlighted that this works best in payment networks. "When A is paying B,  that's really a bilateral issue. It doesn't really necessarily involve the rest of the network," he said. "It can be resolved off-chain most effectively." However, he noted that when there are multiple users of a smart contract, then off-chain solutions are more difficult, making Layer 2 implementations not the best solution. 
Layer 2 concerns
The session's speakers also addressed their concerns about Layer 2 solutions. For instance, CEO of SKALE Labs Jack O'Halloran said that with some Layer 2 solutions, he worries about them getting carried away from the core blockchains they are meant to serve. 
In addition to this, O'Halloran highlighted the excitement of the space as well. He feels this has led many who would otherwise be working on machine learning or social network flooding into the blockchain space.
However, Sirer noted that this isn't necessarily a good thing. With many flooding space due to the excitement, most are creating "the cheapest, dirtiest solutions," which don't last. Sirer noted that this was particularly the case with Layer 2 solutions. Whereas more Layer 1 projects "try to make the pie bigger for everybody," many Layer 2 entrants are more opportunistic. In his perspective, they have a zero-sum view of the industry and rather "take a bite out of" the pie.
Vision for seamless dApps
However, the session's speakers were ultimately motivated by the potential of Layer2 solutions and are building many use cases. Marek Olszewskithe CTO, co-founder of cLabs, spoke of his experience with Celo. While typically addresses with public and private keys are intimidating for many users, Celo is one solution working to simplify decentralized payments. Celo utilizes a decentralized phone verification protocol, which makes it easy to verify phone numbers and then send payments using only those phone numbers. Olszewski emphasized the need to make things simple for users in order to spread adoption.
Indeed, Sirer concurred that the goal of decentralized applications (dApps) should be to provide a seamless interface for users. He highlighted his experience with the Pangolin dApp. He noted that it feels like a centralized website for users because finalizations happen so fast. In reality, there are 1,000 nodes in the background processing transitions. Users should have no idea they're interacting with a blockchain.
O'Halloran also agreed, stressing that block times of 0.35, 0.45 seconds provide an "absolutely transformative experience using a blockchain application." End users should be satisfied with the results, not worried about the process. To this end, developers need to "win the hearts and minds of users." He concluded saying that many of the investments of 2017 are paying off, with some finally able to compete with centralized solutions.
Disclaimer
In adherence to the Trust Project guidelines, BeInCrypto is committed to unbiased, transparent reporting. This news article aims to provide accurate, timely information. However, readers are advised to verify facts independently and consult with a professional before making any decisions based on this content.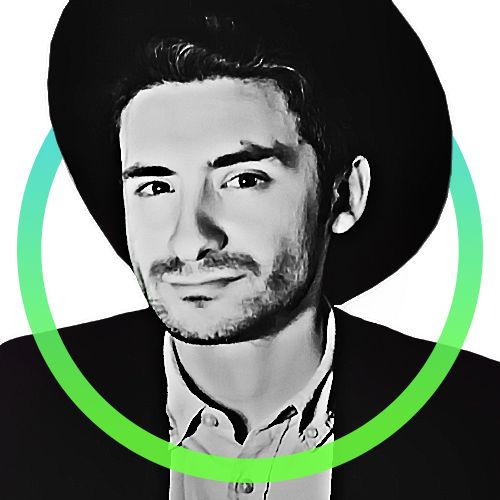 Nick is a data scientist who teaches economics and communication in Budapest, Hungary, where he received a BA in Political Science and Economics and an MSc in Business Analytics...
Nick is a data scientist who teaches economics and communication in Budapest, Hungary, where he received a BA in Political Science and Economics and an MSc in Business Analytics...
READ FULL BIO
Sponsored Sponsored