DAOventures is launching the world's first metaverse yield farming DeFi Fund on September 17, 2021. It will be named Metaverse Farmer, which provides access to a wide range of metaverse cryptocurrency assets.
Index funds are a popular investment option for those looking to diversify their portfolio. Traditional index funds are essentially investment vehicles that track an index like the S&P 500 or Russell 2000.
The advantage of index funds is that they allow investors to gain broad exposure to an asset class without having to actively manage their investments.
The problem with traditional index funds
While index funds are popular among institutional investors, they often fail to attract retail investors due to their lack of transparency and complexity. Additionally, index funds are unattractive to those seeking novel alternative investment opportunities.
For example, the $9 trillion asset manager, BlackRock, only offers two funds with the ability to invest in cryptocurrency assets, and those funds are only permitted to trade cash-settled bitcoin futures.
Vanguard offers even less exposure to cryptocurrency assets, and the closest opportunity there is the Vanguard Information Technology ETF.
Introducing the first metaverse index fund
DAOventures' Metaverse Index Fund, aka MVF, will provide investors broad exposure to the booming metaverse space.
Investing in the index does not require any complex KYC or accreditation, as all assets are self-custodial. This makes it easy for individuals to invest in the index with as little information as possible.
Metaverse Farmer is a DeFi strategy built on Ethereum and designed to capture the growth of the NFT gaming ecosystem. The DeFi space has grown 88x in the last year, while NFTs have grown from $13 million in sales last year to $2.5 billion in the first half of this year alone.
The Metaverse Farmer strategy is predominantly held in ETH, with the rest diversified among NFT gaming leaders such as AXS, SLP, ILV, GHST, REVV, and MVI.
In addition to providing diversified exposure to the metaverse industry, the fund takes advantage of yield farming, by using funds to provide liquidity and receive fees in return.
These fees are reinvested back into the portfolio to provide daily compounding, which serves to boost alpha on top of the growth of the underlying assets.
In order to invest, users can deposit stablecoins, or cryptocurrencies fiat analogs, such as USDC, USDT, or DAI. These deposits are immediately filtered to metaverse farmer's portfolio composition.
Why invest in the metaverse?
Virtual real estate and virtual currencies are experiencing massive growth in value. The metaverse allows users to create and experience virtual worlds with other people from around the world, which can lead to engaging in social activities, playing games, earning money, and making friends.
For example, Axie Infinity is a blockchain-based digital nation with over 250,000 daily active players. This metaverse is governed by the AXS token, which is also used for staking and payment in the Axie NFT marketplace.
One buzz-worthy up-and-coming metaverse, Illuvium, will be run by the ILV token, which already has a market capitalization of around $400 million, at the time of writing.
The ILV token will be integral to the platform, which is an open-world RPG adventure game that allows users to journey across a large landscape and partake in quests. In other words, Illuvium is turning a massive game into a massive investment opportunity.
Metaverse Farmer will also invest in the NFT collectible project Aavegotchi, which are DeFi-powered NFTs. These are just some of the many up-and-coming metaverse projects, which are ballooning in valuation as both gamers and investors enter the decentralized world.
What other cryptocurrency funds are there?
Beyond the metaverse, DAOventures will offer funds for cryptocurrency market indices, technical analysis, and even synthetic stocks on the blockchain, with opportunities for higher alpha than anywhere in traditional markets.
The cryptocurrency markets continue to grow and evolve at a rapid pace, providing new investment opportunities for individual investors. You can find a variety of funds designed to give you exposure to the entire cryptocurrency market, or you can invest directly into niches like the metaverse.
For example, the DAO Stonks Vault provides exposure to the FAANGs via "tokenized stocks," with the added benefit of DeFi yield farming and automated compounding via blockchain smart contracts.
DAO Stonks Vault combines the benefits of cryptocurrency with more traditional investment strategies. 
Another fund, DAO Citadel, provides diversification across various cryptocurrency assets, including BTC, ETH, various alt-coins, stablecoins, and more.
Traditional investors know the importance of diversification, and now these same diversification benefits are available to cryptocurrency investors with DAO Citadel.
Ultimately, while there are risks to cryptocurrency investing, the potential rewards are high as well, and the metaverse, in particular, offers a novel alternative investment opportunity for investors seeking to diversify their portfolios.
About DAOventures
DAOventures is a multi-chain DeFi investing platform for fund managers and cryptocurrency investors. Its mission is to make DeFi simpler, more accessible, and inclusive.
DAOventures is a team of engineers, researchers, cryptocurrency investors, DeFi and NFT adopters, and problem solvers who want to build and accelerate the future of money, together.
For more information visit the Website, Twitter, Discord, or Medium.
Disclaimer
All the information contained on our website is published in good faith and for general information purposes only. Any action the reader takes upon the information found on our website is strictly at their own risk.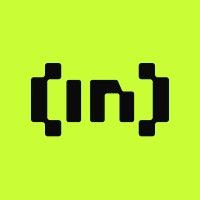 BeInCrypto Team comprises a diverse group of experienced journalists, analysts, and crypto enthusiasts dedicated to delivering the latest news, insights, and analyses in the...
BeInCrypto Team comprises a diverse group of experienced journalists, analysts, and crypto enthusiasts dedicated to delivering the latest news, insights, and analyses in the...
READ FULL BIO
Sponsored Sponsored