Top 5 metaverses: Whether you're a cryptophile, a cryptophobe, or even just a tech enthusiast, you've already heard of the metaverse. The most popular metaverse projects are: Decentraland, The Sandbox, Axie Infinity, and Enjin. But, there are others which are just as promising.
Since the beginning of this year, metaverse projects have struggled to take off. Nevertheless, experts remain optimistic about the future of the sector. Estimates from a study by Citi Bank predict that the metaverse economy will be worth $13 trillion in 2030.
Top 5 metaverses: Here are the ones to keep an eye on in 2022.
These are the upcoming projects to pay attention to.
Aavegotchi: The Play-to-earn of Aave's DeFi platformtop 5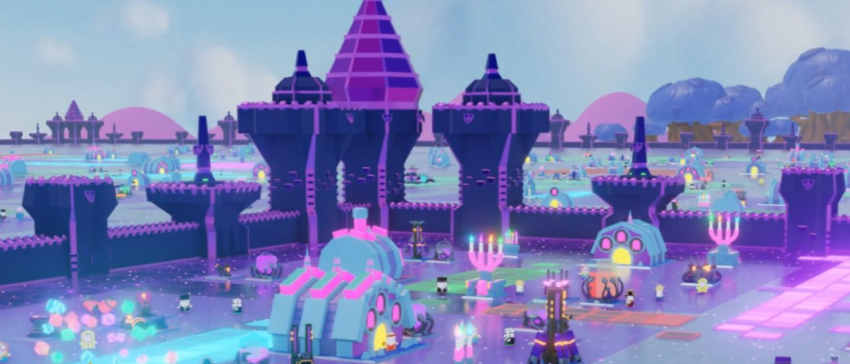 Current price: $2.02
Market capitalization: $127 million
Rating: 353
Developed by Pixelcraft Studios, Aavegotchi is a DeFi play-to-earn game that runs under the Aave protocol. It is a game that is inspired by the model 'My Tamagotchi Forever,' a pet game that has more than 5 million downloads on PlayStore.
To participate in Aavegotchi, players must purchase GHST. Using the GHST, they will be able to acquire aavegotchis which are in fact NFTs of the 'digital collectible' type. An aavegotchi is an avatar, represented by a pixelated character as a 'ghost.' It can be perfected as the player participates in the mini-games on the platform.
Like any other NFT, an aavegotchi can be sold on the market. The more the player improves it, the more valuable it becomes.
GHST is the native token of the Aavegotchi cryptocurrency. Apart from the fact that it is used to buy avatars in the game, GHST holders get REALM, another token, by staking. GHST's maximum supply is not available but according to data provided by CoinMarketCap, it could have 67.89 million of them in circulation.
Mobox: Pioneer of GameFi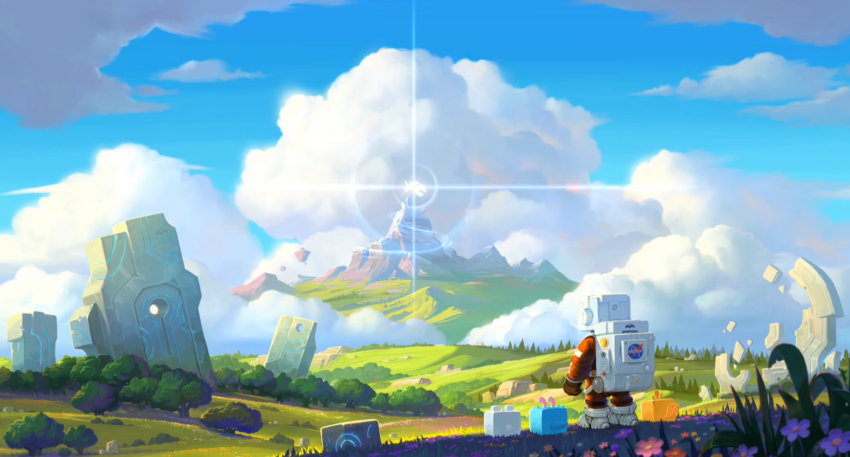 Current price: $3.27
Market capitalization: $261.15 million
Ranking: 191
Binance users may remember this project. The price of Mobox has also risen dramatically after participating in the Binance Launchpool. Its price had indeed increased by 400% a week after the program.
Mobox is a play-to-earn game that combines the elements of decentralized finance (DeFi) with gaming tools. Players can have fun while making money. It is actually one of the first projects to assume the status of "GameFi" (i.e. gaming finance).
By playing the different games on Mobox, users earn MOMO NFTs that are exchangeable on the crypto marketplace. They can also draw staking returns on the ecosystem token, namely the MBOX.
What seems even more interesting with Mobox is its governance structure. It is grafted around a decentralized autonomous organization (DAO). Holding MBOX tokens allows users to intervene in the decision-making process of the platform.
Bloktopia: Paying tribute to Bitcoin with its 21 levels of games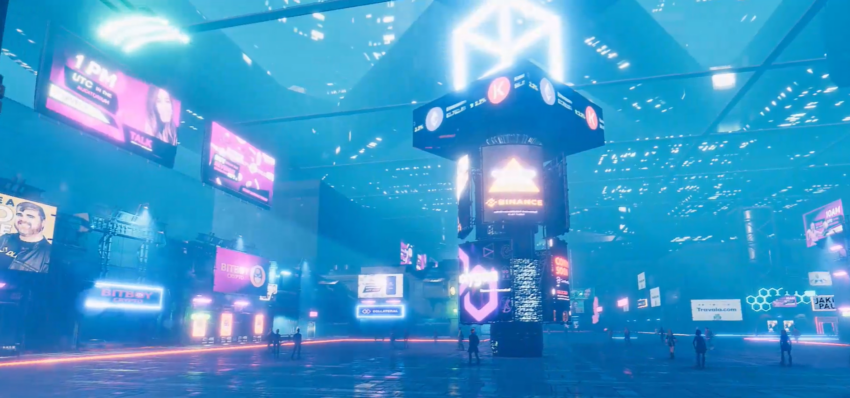 Current price: $0.01922
Market capitalization: $160.23 million
Ranking: 299
Bloktopia is a crypto metaverse that was created by two industry veterans, Ross Tavakoli and Paddy Carroll. The project was developed on the Polygon blockchain. Bloktopia takes the form of an immersive universe, represented by a virtual reality skyscraper where there are 21 levels of games, in honor of Bitcoin whose maximum supply is capped at 21 million tokens.
The immersive world of cryptocurrency is very diverse. From content creation to metaverse training, Bloktopia has everything to become a very promising project in the virtual world. It is based on four main pillars to achieve its objectives: learning, winning, playing and creating.
The native token of the ecosystem is BLOK, which has a maximum supply rationed at 200,000,000,000 tokens. Currently, the number of BFKOs in circulation on the market is 8.34 billion tokens. It can be used to take part in events that are organized on the ecosystem, purchase virtual land and participate in the governance of the network.
Meta Hero: The 3D platform that accompanies you in the metaverse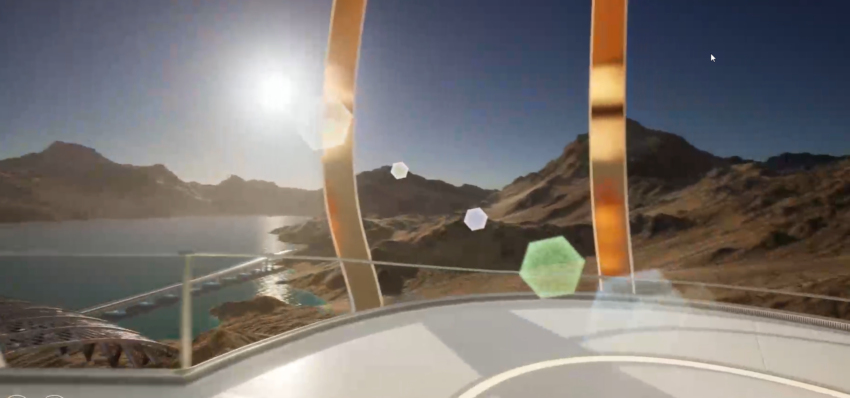 Current price: $0.04365
Market capitalization: $222.46 million
Ranking: 256
You might have thought this was an adventure game featuring superheroes who take on scary monsters. Of course not! Meta Hero is a crypto metaverse with many more ambitions than just an adventure game.
Rather, Meta Hero is a platform which uses 3D scanning and modeling techniques to create avatars and other virtual objects. They can be used in a variety of online fields. It also offers the possibility of creating NFTs from collectibles and works of art from the real world.
The token of the cryptocurrency is called HERO. According to the information available on the project's website, there could be no more than 10 billion tokens. According to the data collected on CoinMarketCap, there are 5.095 billion tokens in circulation. Meta Hero pays interest to holders who place their HERO in staking protocols.
RedFox: The metaverse of digital inclusion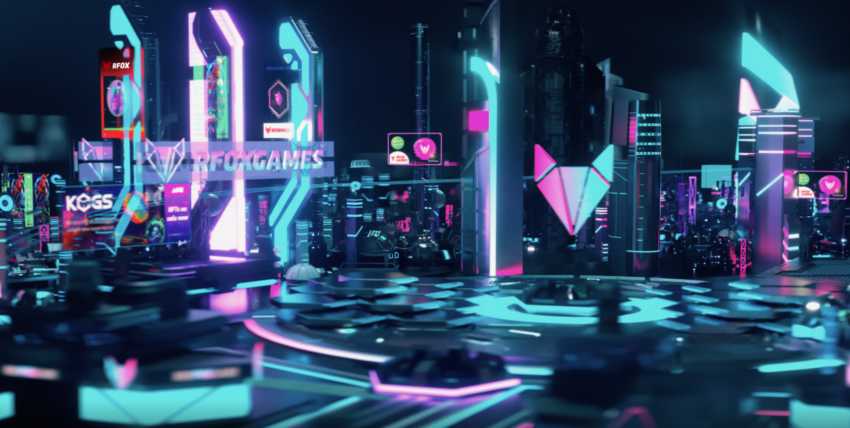 Current price: $0.05446
Market capitalization: $71.50 million
Ranking: 470
It is not a virtual game composed of foxes or other animals. Red Fox is a metaverse platform that seeks to promote digital inclusion. The creators come from Southeast Asia, an area where inclusion is evolving at two speeds.
RedFox has developed a metaverse universe where companies in the region will find all the necessary tools to cling to blockchain technology, virtual reality and GameFi.
RFOX is the native token of this ambitious ecosystem, and its maximum offering is set at 2 billion tokens. According to data provided by Red Fox, there are 1.31 billion RFOX that have already been issued on the market.
Got something to say about the top 5 metaverses, or anything else? Write to us or join the discussion in our Telegram channel. You can also catch us on Tik Tok, Facebook, or Twitter.
Disclaimer
Following the Trust Project guidelines, this feature article presents opinions and perspectives from industry experts or individuals. BeInCrypto is dedicated to transparent reporting, but the views expressed in this article do not necessarily reflect those of BeInCrypto or its staff. Readers should verify information independently and consult with a professional before making decisions based on this content.