Crypto news: We bring you a roundup of what's been happening in crypto this week. And Groundhog Day springs to mind. Again.
This week, the spotlight is on Binance (again). Forbes alleged the exchange transferred $1.78 billion in stablecoin to hedge funds. According to the news outlet, Binance emptied its collateral from B-peg USDC without reducing its supply. The B token is issued to allow other blockchain tokens to be used on the BNB chain. The exchange is supposed to issue B-token only after storing 100% collateral of the original token. For example, for every 100 B-USDC, it must have 100 USDC as collateral.
Unsurprisingly, both Changpeng Zhao, Binance's chief, and the community cried "FUD" at the news.
Crypto News – Socially Speaking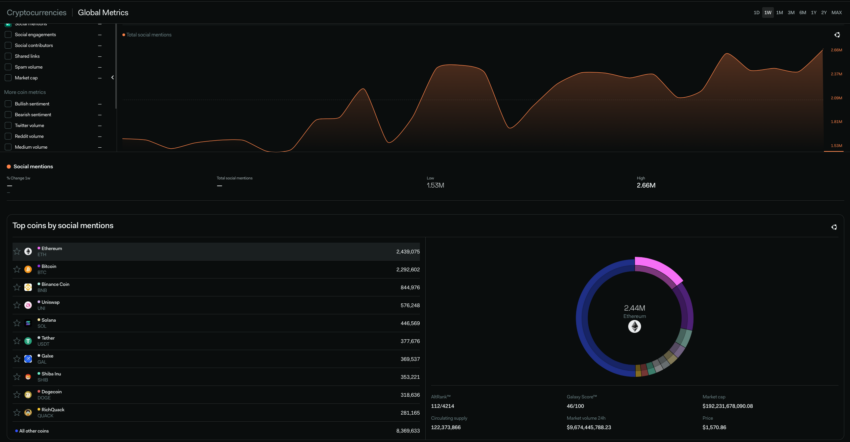 Gensler Guns for Crypto
If there were any doubts of Gary Gensler's long-term aim for crypto, his interview with New York Magazine put them to rest. In his words, everything but Bitcoin falls under the jurisdiction of the Securities and Exchange Commission (SEC). And, according to Gensler, the "roadway" or "runway" for cryptocurrency companies unlisted with the SEC is "getting shorter."
Gensler also argues that the structure of upcoming crypto businesses makes it tricky to regulate them in the U.S. jurisdiction. He noted, "Everything other than Bitcoin, you can find a website, you can find a group of entrepreneurs, they might set up their legal entities in a tax haven offshore, they might have a foundation, they might lawyer it up to try to arbitrage and make it hard jurisdictionally or so forth."
This Week in NFT Sales
Non-fungible token (NFT) sales reached levels not seen since the start of crypto winter. Blur, again, was responsible for the 117% leap in volume last month over January. Blur trading volume accounts for almost all the month-on-month gains made by the market.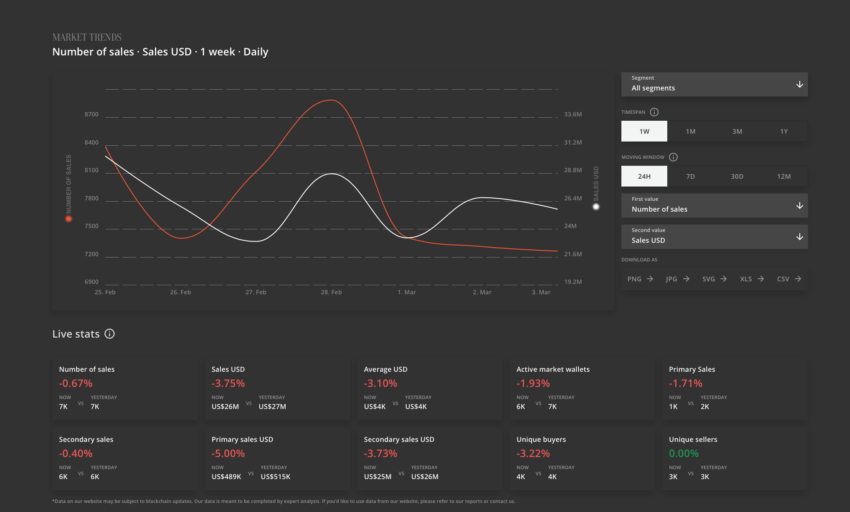 Voyager Assets on Their Travels
A little on-chain sleuthing revealed that bankrupt lender Voyager appeared to be offloading its assets via Coinbase. Lookonchain found data purportedly showing the lender has been sending different crypto assets to the crypto exchange since Feb. 14. Some of the assets included Ethereum, Shiba Inu, SushiSwap, Chainlink, and others. Cumulatively, these assets were valued at over $100 million.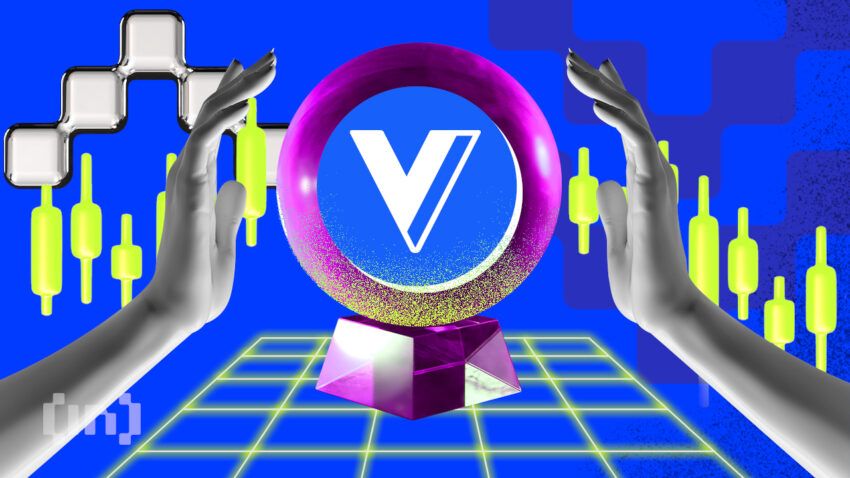 Voyager was one of the several crypto firms that collapsed in 2022. The lender filed for bankruptcy in July, citing volatile market conditions.
Crypto Coin News
Maker (MKR) let this week's biggest gainers, rising nearly 23%. ssv.network (SSV) came second, up 13% and SingularityNet (AGIX) was third at 10%. The biggest losers were headed by Conflux (CFX), down just over 30%. Klaytn (KLAY) and Hedera (HBAR) both dropped 19%.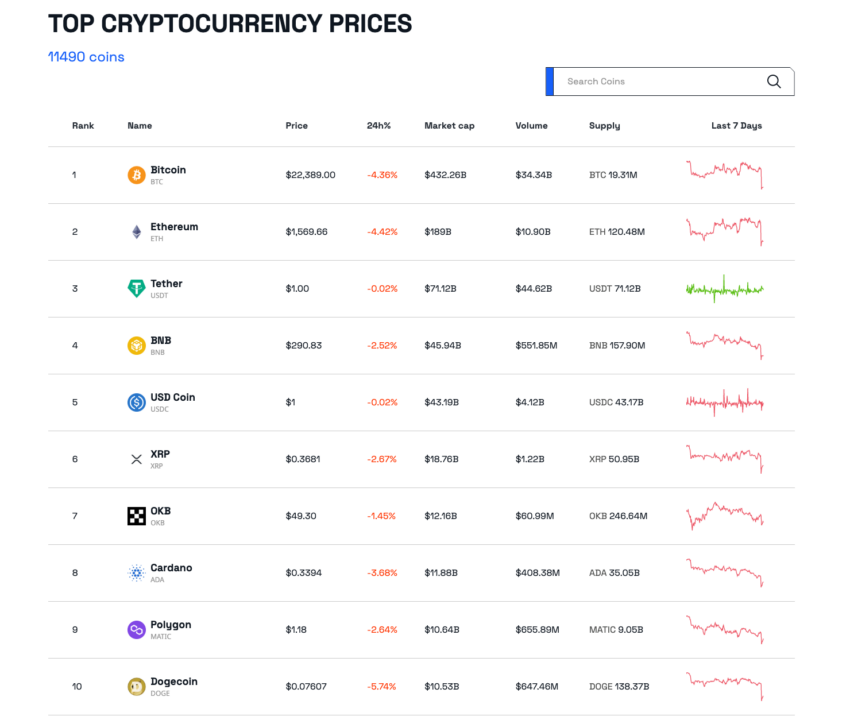 Crypto Mac Jacking
Some news to wipe the smug grins off the faces of Mac users: malware has been detected on MacOS. And worse still, it's targeting your crypto. Crypto-jacking software appears to be spreading through pirated versions of Final Cut Pro, a movie editing package.
Jamf Threat Labs, a cybersecurity firm for the Apple ecosystem, first discovered the malware. It spent the past few months tracking the malware variants that have recently resurfaced. Similar crypto-jacking malware afflicted Apple's operating system in 2018. Moral of the story – don't use pirate software, kids.
Polkadot (DOT) Gives Mixed Signals
BeInCrypto senior analyst Valdrin Tahiri spotted a bearish divergence in the daily time frame, which could cause short-term pain for DOT holders. However, he also found not one but two bullish signs on the weekly time frame, which could lead to some significant long-term gains for the coin.
Disclaimer
All the information contained on our website is published in good faith and for general information purposes only. Any action the reader takes upon the information found on our website is strictly at their own risk.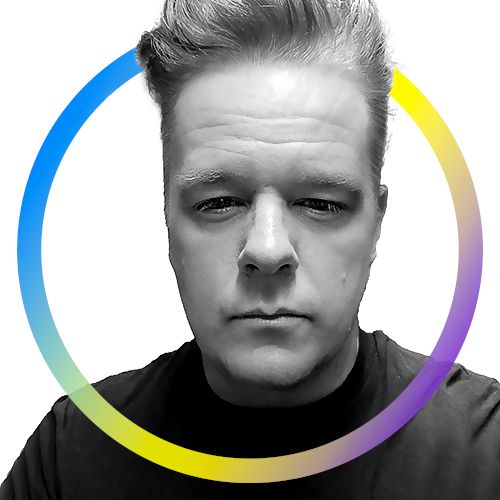 Geraint Price is a graduate of City, University of London's journalism school. He also has a degree in politics and European studies. He is a journalist with over 20 years'...
Geraint Price is a graduate of City, University of London's journalism school. He also has a degree in politics and European studies. He is a journalist with over 20 years'...
READ FULL BIO
Sponsored Sponsored